An innovative and creative ad
It's pretty rare to see something out of the ordinary in traditional print media. But German car brand Audi gave us just that with a highly imaginative inkless advertising campaign for its new electric vehicle, the Audi RS e-tron GT. How? With embossed printing.
This ingenious campaign draws a parallel between a car without petrol and printing without ink. It shows that the brand is environmentally friendly, while also offering a tactile sensorial experience that will no doubt surprise and delight readers.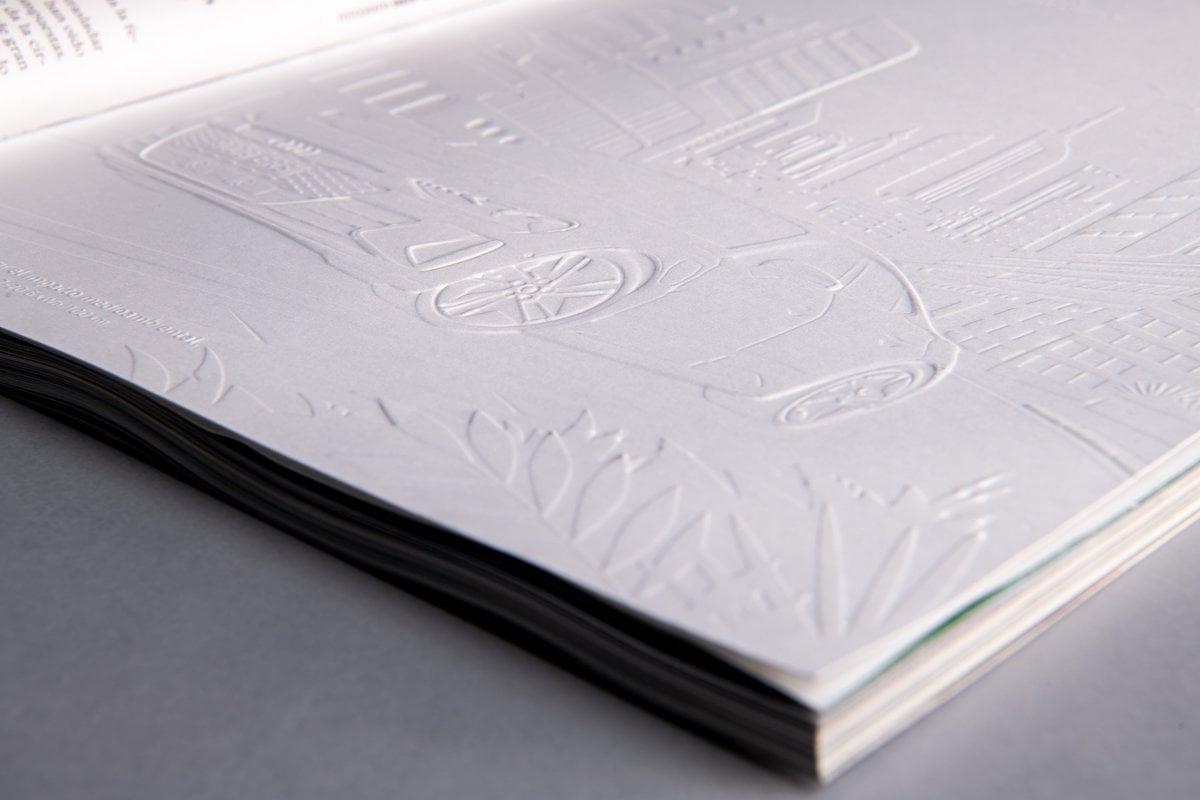 It's the three-dimensional aspect of the ad – its depth and shadows – that make the message legible. The four different levels used in this embossed printing process enabled a high degree of precision in illustrating the vehicle's lines and shape. Advertising agency DDB Spain collaborated with Esquire and GQ in printing the July and August editions of the men's magazines in Spain.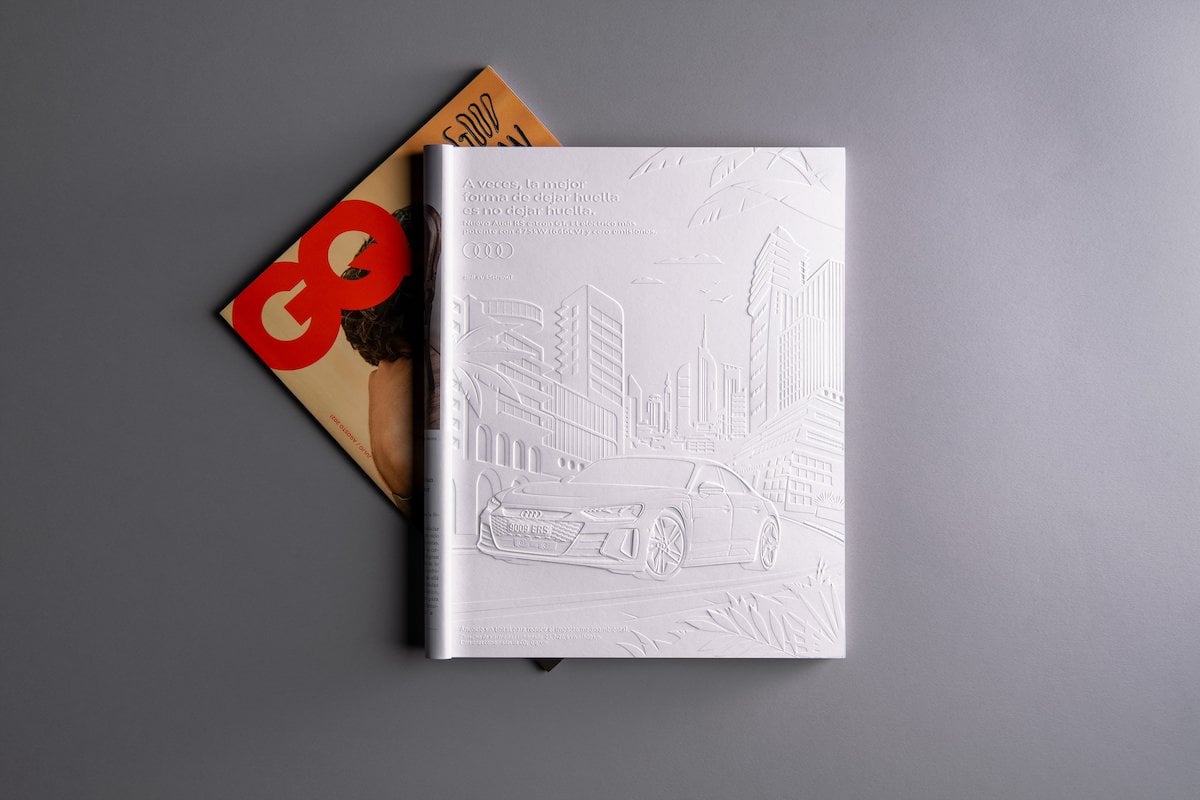 A centuries-old technique
Embossing is a technique first used in the 16th century by book binders to give a 3D effect to book covers. It was a way of adding luxury and prestige to publications. Falling into disuse and then forgotten, embossing was later rediscovered in Britain. Meanwhile, in Karlsruhe, Germany, the Bauerkeller brothers started using it for printing in 1834. They then moved to Paris where, with the help of Gutsch, they produced multi-coloured embossing. The Bauerkellers went on to use this technique – which they called geomontography – to create maps in relief, publishing a map of Paris in 1839. This was followed by a map of Manhattan, then a second edition of the Paris map in 1846.
More than just a gimmick, geomontography also allowed the creation of semi-rigid maps that could be used by the blind.
Today, embossing is making another comeback. It's used in many types of communication, such as packaging, business cards, greeting cards – and now even advertising. It's a technique that enhances visuals and adds an elegant and refined aspect.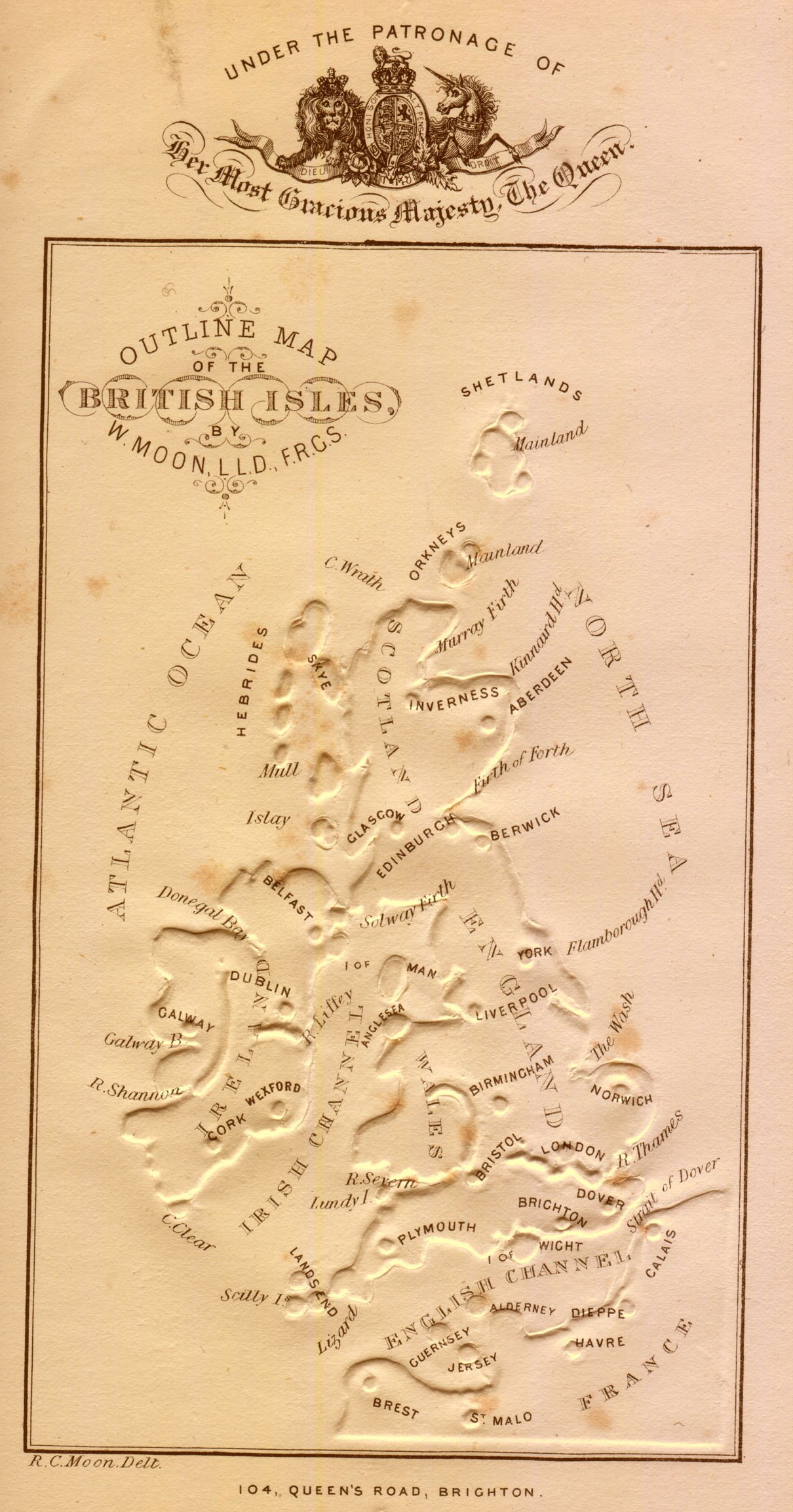 But how does it actually work?
Embossing catches the eye and makes people want to touch. It's a printing technique that can be applied to numerous materials, like paper, card or fabric. The process is relatively simple and consists of pressing the material between a raised die and a recessed die to create an image in relief. However, this technique can only be used on one side. For recto-verso embossing, to separate sheets must be stuck together.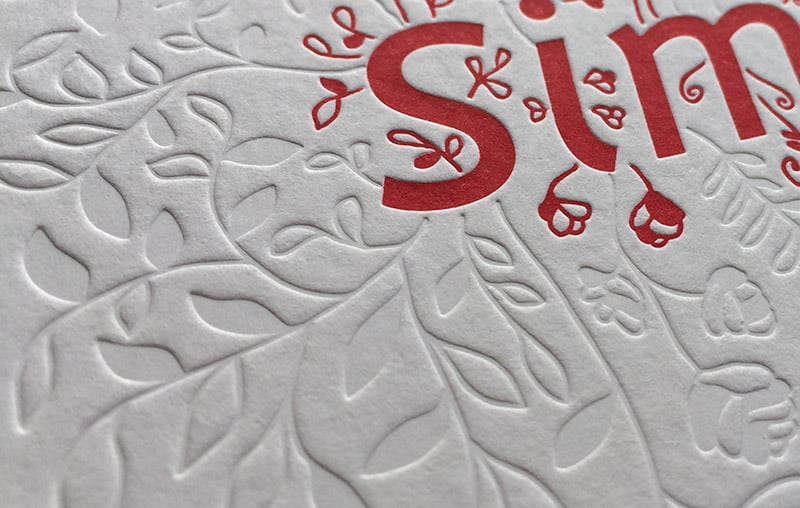 A technique already used by Run Magazine
Although DDB can claim to have produced the first embossed-printed inkless ad in Spain for its Audi campaign, this technique had already been used elsewhere. In April 2016, Run Magazine created a back cover ad for Nike using the same method.
Produced by Belgium-based Corelio Printing, the cover featured a trainer footprint that was subtle on the eye but surprising to the touch. Corelio Printing offered Nike the choice of two different techniques to create their tactile trainer ad: one using selective 3D varnish and the other blind embossing. Nike opted for the latter so as to emphasise the natural effect with plain and understated paper. The embossing was produced using metal plates and two different levels of depth.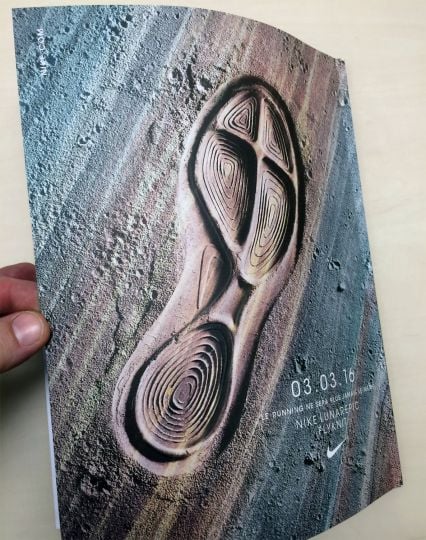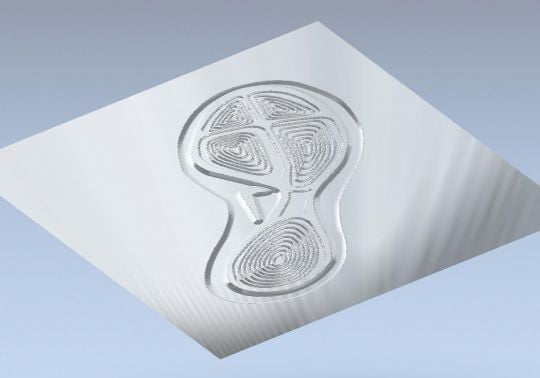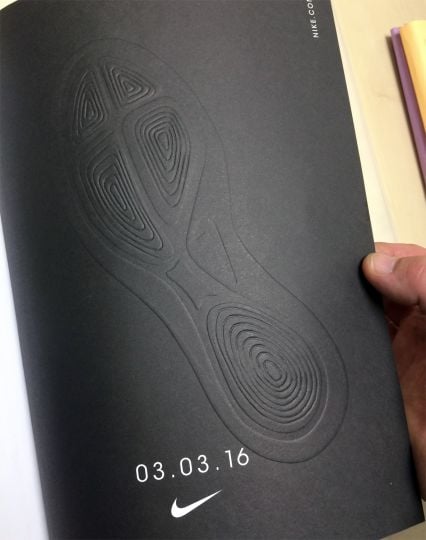 Audi, a penchant for tactile ads
Back in 2012, Audi had already showed great creative flair with their print campaign for the new Audi Quattro. At the time, DDB Italy alighted on a simple, cheap and ingenious way of conveying the vehicle's all-terrain chops. It simply took a piece of crumpled paper and placed it in winter and mountain sports magazines. The crumpled paper represented snow-covered mountains. DDB Italy just added a signature, logo and brand name. That was it. Nothing more was needed for this ad to pique the curiosity of readers.