The customary exchange of gifts, messages and wishes grips everyone. It's through this ancient tradition that we pass on messages of hope and goodwill. We show that we are thinking of others.
In the graphics world too, it's a time for gifts and greetings: with the Christmas card, graphic design has a central role to play. Indeed, companies like Hallmark have built empires from selling greetings cards.
Cards are used for sending messages to customers, for attracting new ones, for reaching new audiences or for the simple pleasure of giving something at Christmas.
In the United States, they even celebrate "Christmas Card Day" on 9 December, in honour of their inventor, British civil servant Sir Henry Cole, who created the first commercial Christmas card in 1843. Because one of the most important rules for sending cards is to do so well before Christmas. Which means knowing the post's delivery times over the festive period is essential. Here we've put together some Christmas card examples: some are by famous designers, while others have really interesting ideas or are just particularly beautiful. They can serve as inspiration for creating stunning Christmas cards for Christmas 2017.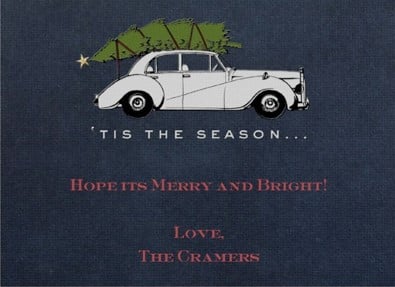 Our idea of Christmas is becoming increasingly American, mainly thanks to Hollywood. And when we see a Christmas card like this one, with a 1930s Rolls Royce, it immediately brings to mind classic festive films like "It's a Wonderful Life".
So a Christmas card should delve into the imagination for images that conjure up moods and feelings associated with Christmas.
The first card is a collage created by Bruno Munari in 1957.  Minimalist and joyful in signature Munari style, it takes the shape of a Christmas tree. This graphic is one of the simplest and most popular ideas: the Christmas tree.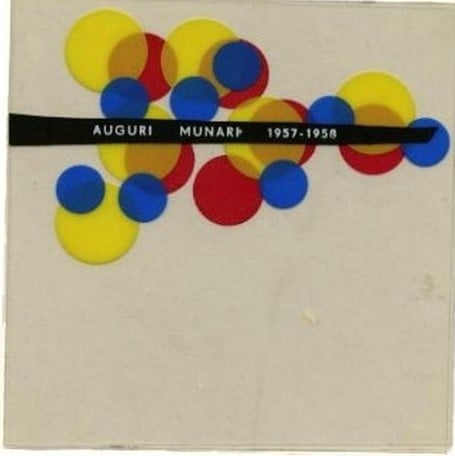 Also from the 1950s are these cards by Paul Rand, the graphic designer famous for his work at IBM. Simple and hand-drawn.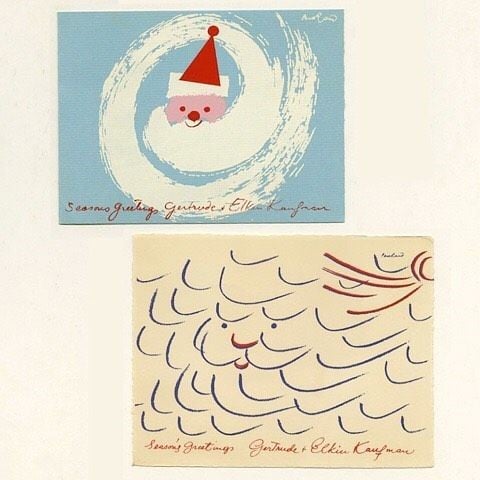 Another idea is to play with fonts. This is a great example of a font collage from the same period by designer Robert Brownjohn, which is on display with other work of his at MoMa in New York.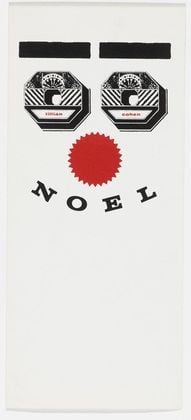 Another great designer who tried his hand at Christmas cards was Massimo Vignelli, the man behind the iconic signage of the New York City subway system. This card from 1994 exhibits the designer's customary simplicity and attention to detail.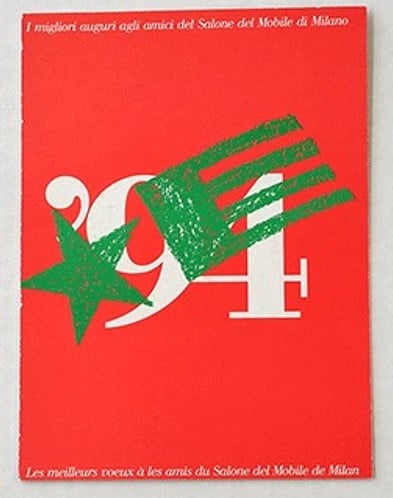 Much more recent is this series of mini cards created by the brilliant illustrator Christoph Niemann for  Maammo, a toy shop in Copenhagen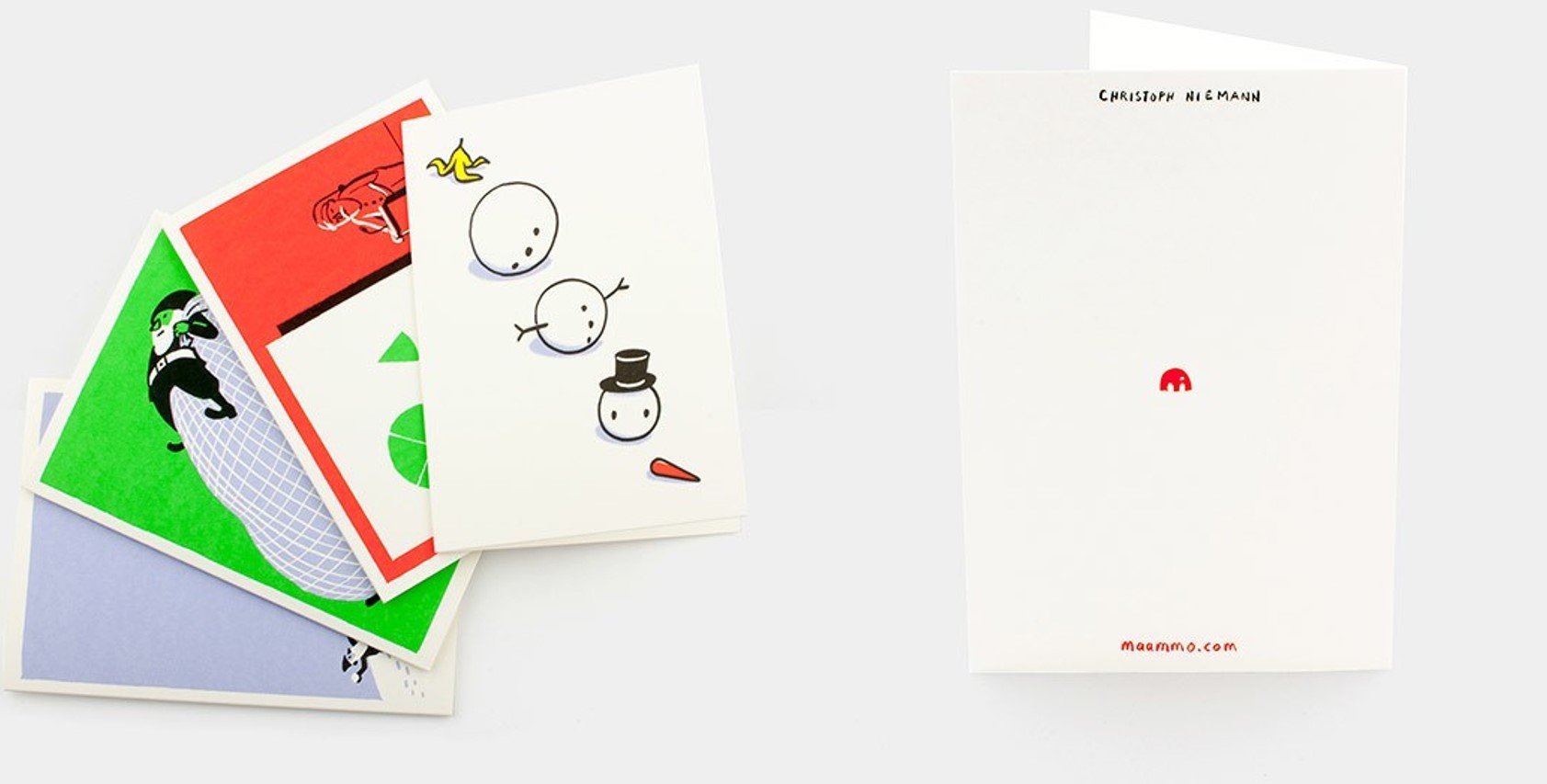 This elegant card was created by Jessica Hische, one of the most sophisticated and influential lettering designers in the world today. Her refined lettering is first written by hand and then painstakingly edited and enhanced using Adobe Illustrator.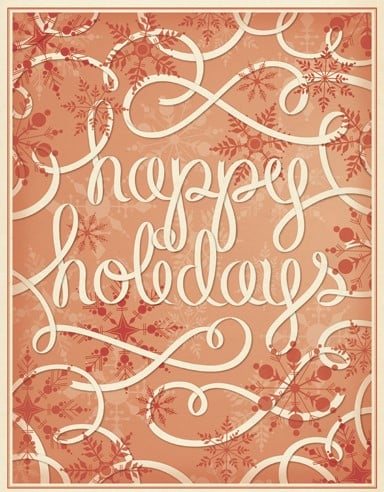 Riccardo Guasco is one of Italy's best-known illustrators. With his fresh style, he revisits the work of Depero and the great Italian poster designers of the twentieth century. This is one of his Christmas cards.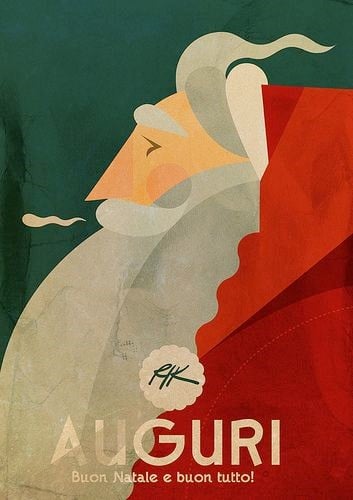 Now a few examples of modern graphic design: witty, innovative and elegant.
The first is by the American graphic designer Pauline Goan and uses the typical (!) exclamation uttered by Santa Claus when he sets off with his reindeer on his sleigh: ho ho ho!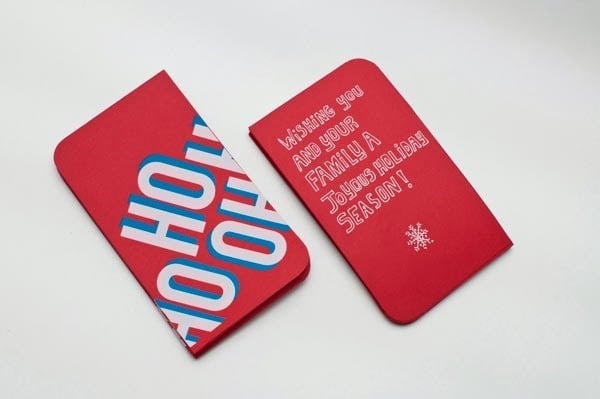 These stylish greetings cards, on the other hand, are by the London-based graphic design practice Ideas Factory.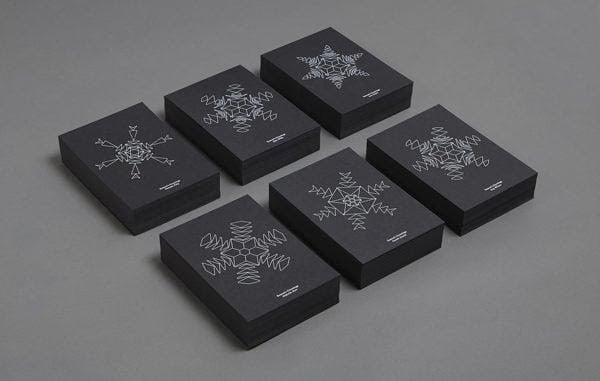 And what about brands? How do they design their Christmas cards? Here are two examples.
The first is for Seiko, the famous watch maker, and is designed by the Australian agency Big.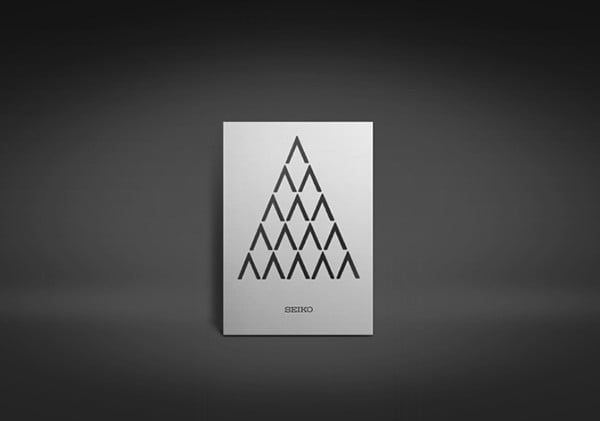 The second is by graphic design agency Outcome for Banks Sadler, a company specialising in international events management.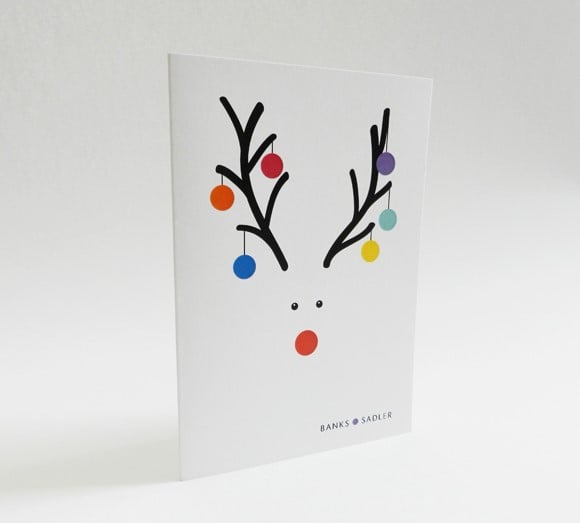 What about you? How will you design this year's Christmas cards?
If you're short of ideas, you can download and print the Christmas cards that we've created for you.