They started in 2002, in a little town outside Piacenza, by projecting short films onto a (perhaps too small) screen in the middle of a square. Today, Concorto is one of Italy's most important short-film festivals and is well-regarded in Europe: the 16th edition, held this August, presented 120 short films over 8 evenings, at a variety of locations including parks and re-purposed urban spaces, and welcomed 90 artists and professionals from around the world. Telling us how they did it – and giving great ideas for anyone wanting to organise a successful festival in Italy – is Francesco Barbieri, Concorto's General Manager.

Francesco, this year you held the 16th edition of the Concorto Film Festival. Tell us how it all began.
The festival started life in 2002 in Pontenure, a little town outside Piacenza. At the time, similar festivals were popping up all over Italy. In the early years, Concorto had a a very simple and "homemade" format: everything happened in one evening and all the films were projected onto a small screen in one of the town's squares.
Very different from today's festival.
Yes. For the latest edition, we received about 3500 short films from all over the world, from which we picked about 130, screened over 8 nights. And we're incredibly proud to have brought 90 international guests to Piacenza. An immense satisfaction! Then there were workshops and meetings for professionals from the industry…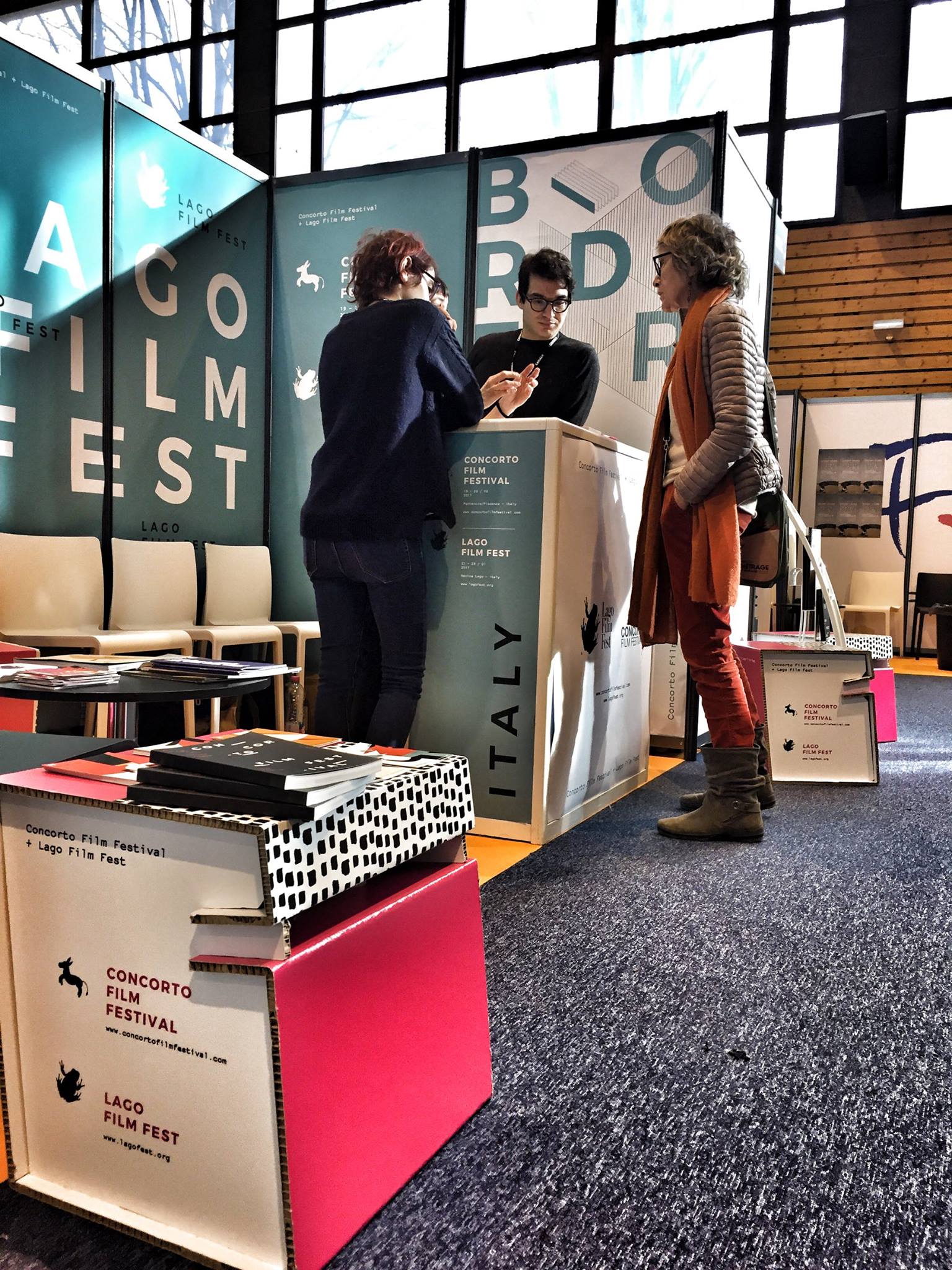 What did you do to turn Concorto into the festival it is today?
Although Concorto Film Festival was growing over time, the real turning point came about five years ago when a series of people with different skillsets joined the organisation. Thanks to this group, we were able to draw on the experiences of other festivals, in Italy and Europe. From that moment on, we worked towards a single objective: to make Concorto the benchmark among European short-film festivals.
Tell us three actions you took that helped achieve this objective…
We placed greater focus on selection and scheduling. We toured the world's festivals to unearth films yet to have been screened in Italy. We also use international platforms like Shortfilmdepot. We have linked up with major festivals like the Clermont-Ferrand International Short Film Festival in France, the industry's biggest European event, and the Hamburg International Short Film Festival .
We placed greater focus on locations, deciding to use city spaces that are often little used, like apartment buildings and courtyards. We expanded towards Piacenza, without forgetting the main location, Parco Raggio: a magnificent late-19th-century summer house. Each location has its own set tailor-made by set designers who've worked with us for years.
Communication. Both external communication – the catalogue, banners, postcards, maps, website – and internal communication – such as the material we give to guests – is planned meticulously, and coordinated and decorated with illustrations by Wipa, who has collaborated with us for a number of editions. And since 2012, each year we've asked a different artist to design the festival's image.
Tell us about a piece of communication material printed by Pixartprinting that has been particularly useful to you.
This year, to promote Concorto Film Festival around Europe, we designed and printed a series of postcards that outlined five good reasons for coming to Piacenza. The first time we unveiled them was at the Clermont-Ferrand festival where, together with Lago Film Fest, we set up a stand promoting both our festivals in Italy. For the stand, too, we printed various different materials with Pixartprinting, some of which were particularly original, like stools and  stand counters: all made entirely from cardboard!