A brand is not just a company that makes things or a shop that sells them, it's also a set of values, a message. A brand has ideas and a coherent identity, just like a person. And just like a person… a brand can dress up!
That's why today we're going to talk about customised clothing: item like T-shirts, polo shirts, caps and aprons that carry the logo of your company or shop or a graphic in keeping with their visual identity.
Whether your business is an SME or a retail store, whether you are a team of tradesmen or a start-up, customised clothing could be right for strengthening your brand. Here's how.
Customised clothing as marketing
Why do car makers put their logo on the bonnet of the vehicles they produce? And why are the logos of big clothing brands scrawled across their sweatshirts? Because they are "free" advertising spaces! So why not make the most of them?
The same goes for customised company clothing: T-shirts, polo shirts and other garments make your logo and brand visible to hundreds or even thousands of people every day!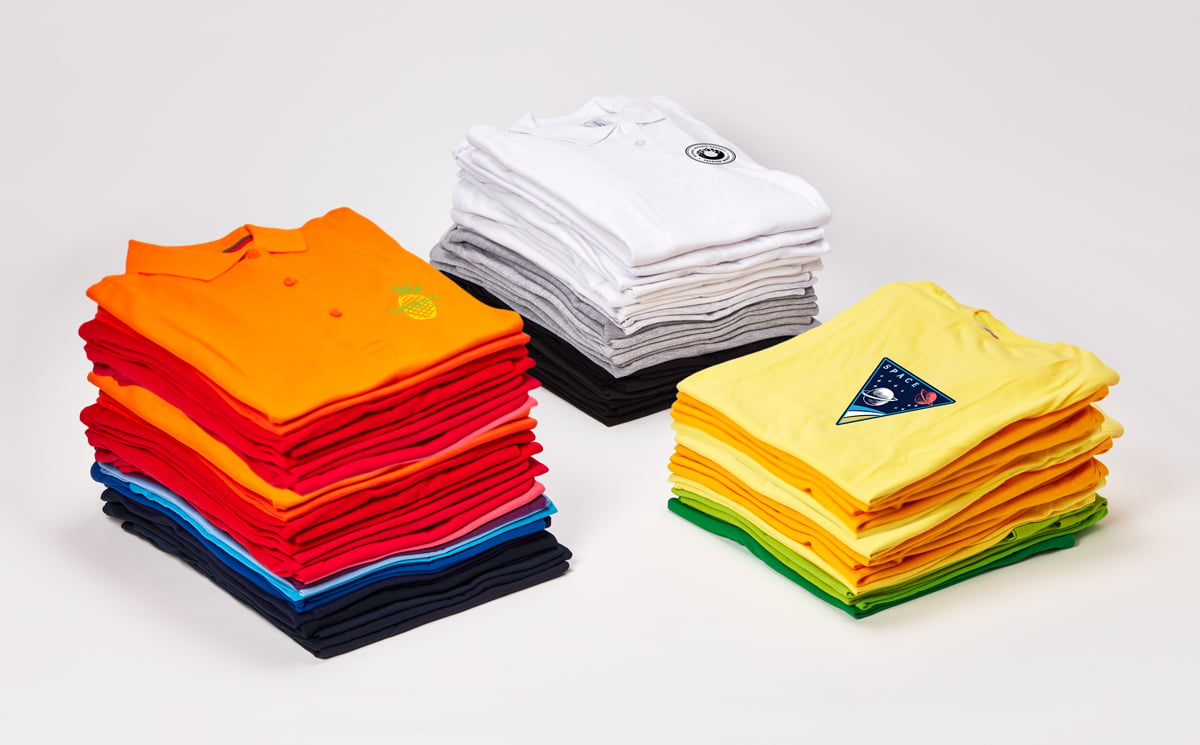 Customised clothing to build customer loyalty
Everyone likes to get gifts, rewards and freebies. Which means your customers will gladly receive free T-shirt, especially if its creative and original. And it's consistent with the values of your business and carries your logo you'll have killed two birds with one stone!
Customers will happily wear a piece of clothing from a brand they like. In doing so, they will become ambassadors for your brand… thanks to a T-shirt!
Raise awareness of your brand
If your employees deal with the public, then another important factor comes into play when branding corporate clothing: brand awareness!
If you do home delivery or are a team of tradesmen offering services around town, it's extremely important that the public is aware of your presence in the area. They will think of you next time they need that service!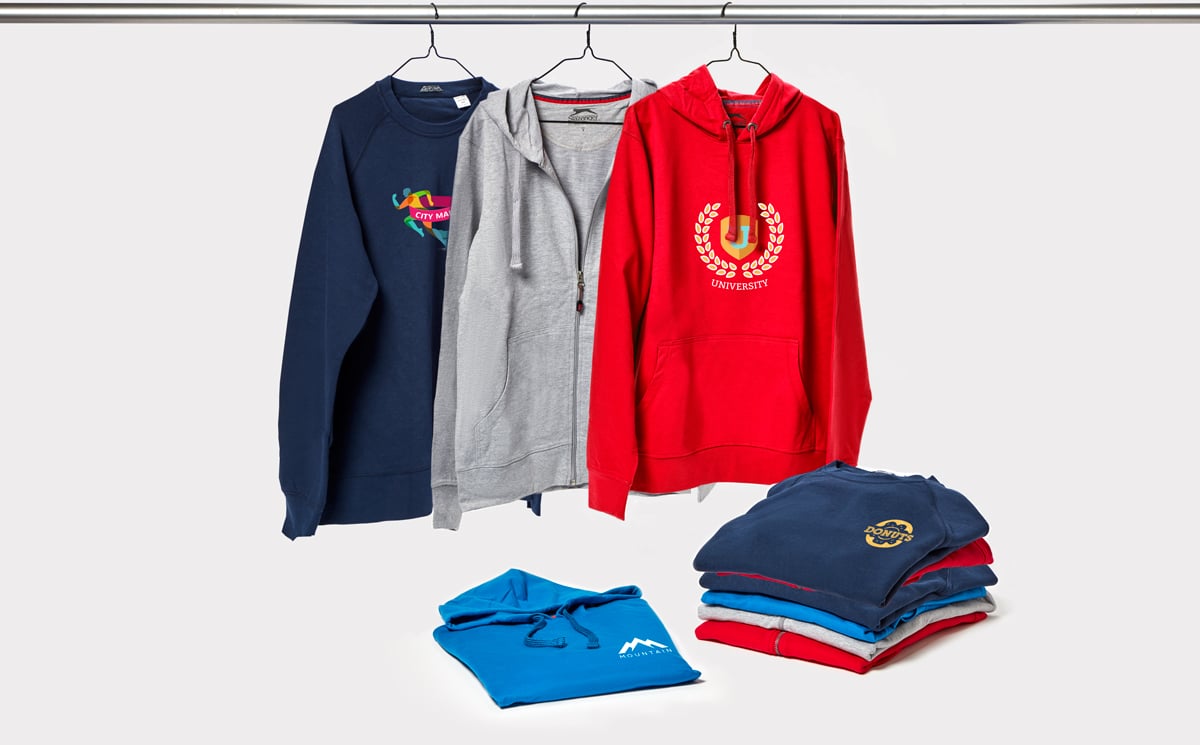 Five reasons to use branded clothing
Enough theory, now some practice! Here are some examples of good use of customised clothing that we've seen over the years… they might inspire you to start using a branded company T-shirt too!
At a trade fair: you're going exhibit at a trade fair with a costly stand. You need to maximise your visibility over this short period: make those manning your stand wear customised T-shirts so that your brand is visible and recognisable by everybody at all times.
In a shop: this is the most common and obvious use of customised clothing. If you have a retail store (whether fine food or electronics), having your staff wear branded clothing will help your customers to view you as a trusted and recognisable brand.
Tradesmen out and about town: if you are plumbers, electricians, PC repairmen or couriers, turn up at your customer's home in a branded T-shirt! It will increase your visibility in the area and make you look professional.
Sponsor your employees: customised company clothing is not just useful for external communications and marketing but for strengthening corporate culture too. Got a particularly sporty bunch of employees at your firm? You could encourage them to participate in events as your company's team! As well as being a great way of encouraging bonding and collaboration among staff, you can show people both inside and outside the company that it supports the values of that sport. And of course you will have to provide your athletes with appropriate clothing!
Making certain roles easily recognisable: in bigger companies with high staff turnover, it can become difficult to pick out certain roles, such as building security or technical staff, for example. It may be a good idea to provide these people with customised clothing so that they immediately stand out at the company.
 And what do you think? Have you seen good examples of corporate clothing that you'd like to share with us?