Paper is one of the oldest materials created by humankind. Its origins date back to ancient Egypt, where papyrus was invented on the banks of the Nile around 3000 BC. It was not until 4,000 years later that Europe's first paper factories were born. To be precise, we have to go back to 1100 and head to Amalfi and Verona, Italy, in order to find the first paper manufacturers. Since then, the technology has come a long way, and this is where we find Fedrigoni, one of the paper makers who have continued this tradition, while adapting to the current times.
Giuseppe Antonio Fedrigoni was the first member of the family to bring a passion to life: paper. In 1888, the same year that Eastman Kodak invented the camera, he founded Cartiere Fedrigoni in Verona. Since then five generations of family have devoted themselves to manufacturing the material. Ferdigoni is now present in over 80 countries across the 5 continents.
From Italy to the whole world
 With over 125 years of history, Fedrigoni is synonymous with an artisan product but developed with twenty-first-century technology. Throughout these years, the Italian brand has managed to offer one of the most extensive catalogues in the market, containing 22 ranges and over 3,000 varieties.
Nowadays, the group has 11 branches in Italy and 60% of its production is exported via branches strategically located in Germany, Austria, France, Spain, the United Kingdom, Hong Kong, and Benelux. It boasts a production capacity of 500,000 tonnes of paper and around 800 million square meters of adhesive products. Added to this is a logistics system that guarantees their presence practically anywhere in the world.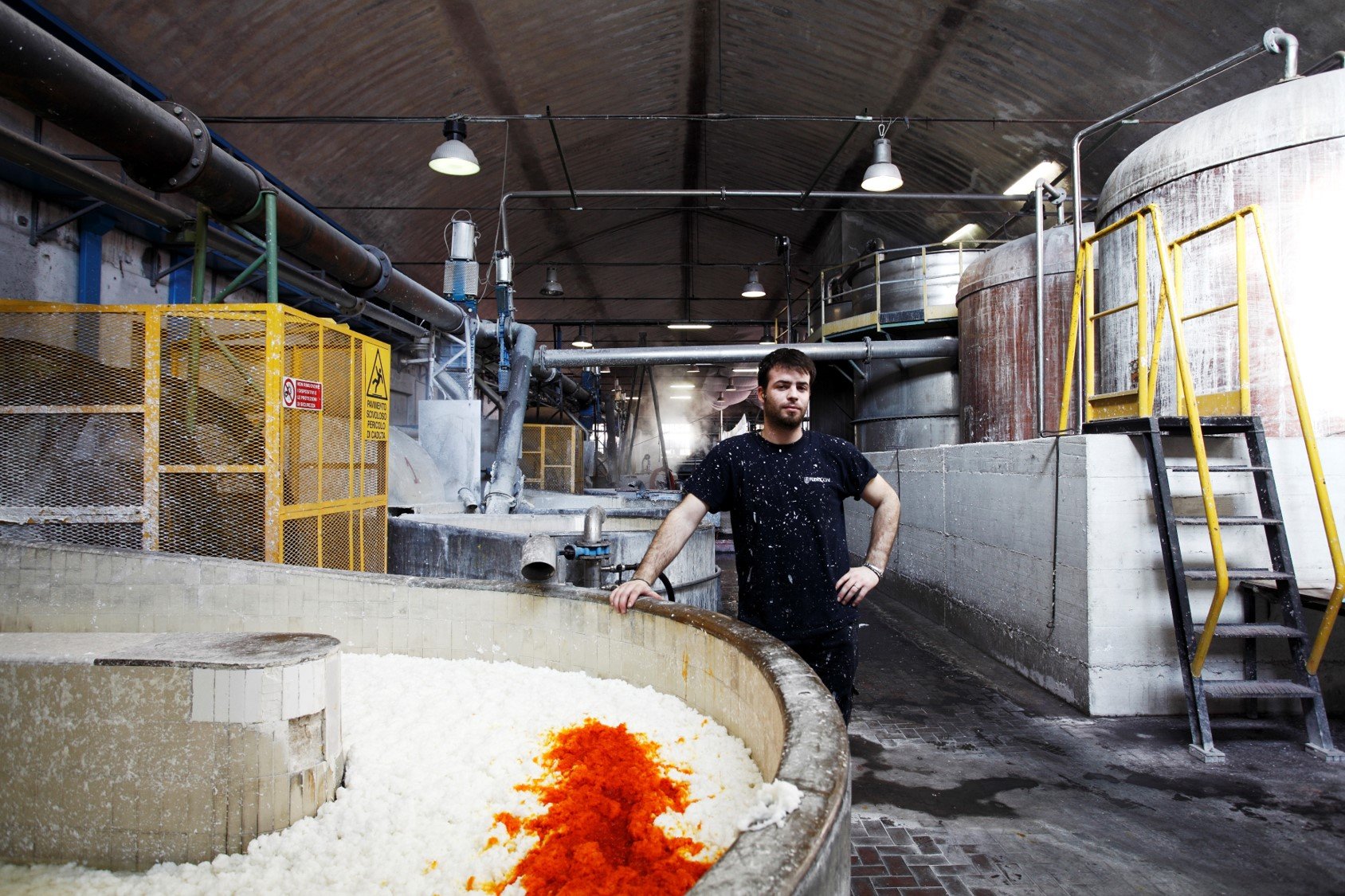 Special Papers for Every Occasion
Sometimes we are not aware of the extent to which paper is present in our lives. To have an idea of how this material accompanies us in our daily routine, we just need to do something as simple as opening our handbag or rummaging in our pockets. We will immediately find a business card, a candy wrapper, a small notebook or an adhesive note with a reminder on it. Even that bill we have used to pay for the newspaper and a coffee this morning is made from paper.
In a way, it could be argued that there is a paper for every moment and occasion. And the same thing also happens with the Fedrigoni universe, whose catalogue includes papers for editorial design, covers, catalogues and invitations, and even for tags, packaging and bags. They even have security papers, such as paper money, developed with a rigorous anti-counterfeit system, which has watermarks, fibres, threads and special pigments, holographic bands, and so on. In fact, Fedrigoni is one of the few factories authorised by the European Central Bank to produce paper money of the euro family.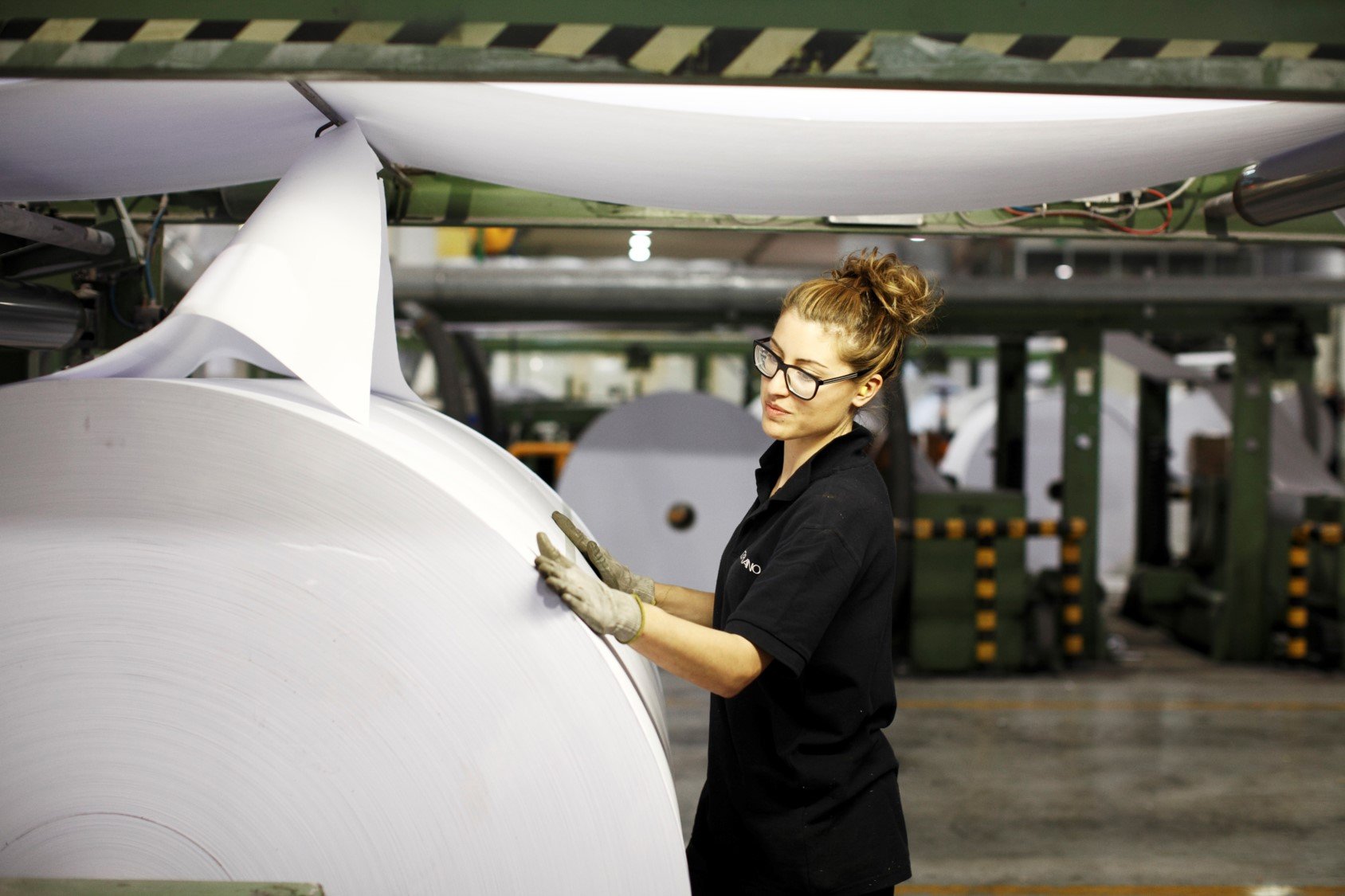 A Green Lung for the Planet
Contrary to what people believe, paper production does not necessarily have to destroy forests or be at odds with the ecosystem. A fact: within a decade, between 2005 and 2015, Europe's forest mass has grown by more than 4 million hectares (a little more than the total area of Switzerland). For all purposes, since 1950 forests have grown an average equivalent to 1.5 million football fields per year.
Companies have become aware that the future involves caring for the planet no matter what. The challenge for paper manufacturing is obtaining high-quality pulp without harming the natural environment. Along these lines, the formula to be more respectful towards the environment implies research. On that front, the Italian group has adapted its production by using pulp from sustainable forests, reducing water and energy consumption, reducing emissions to the atmosphere and using recycled materials. For instance, while in 2002 52 litres of fresh water were used per kilo of paper produced, in 2015 this volume was reduced to 29 litres.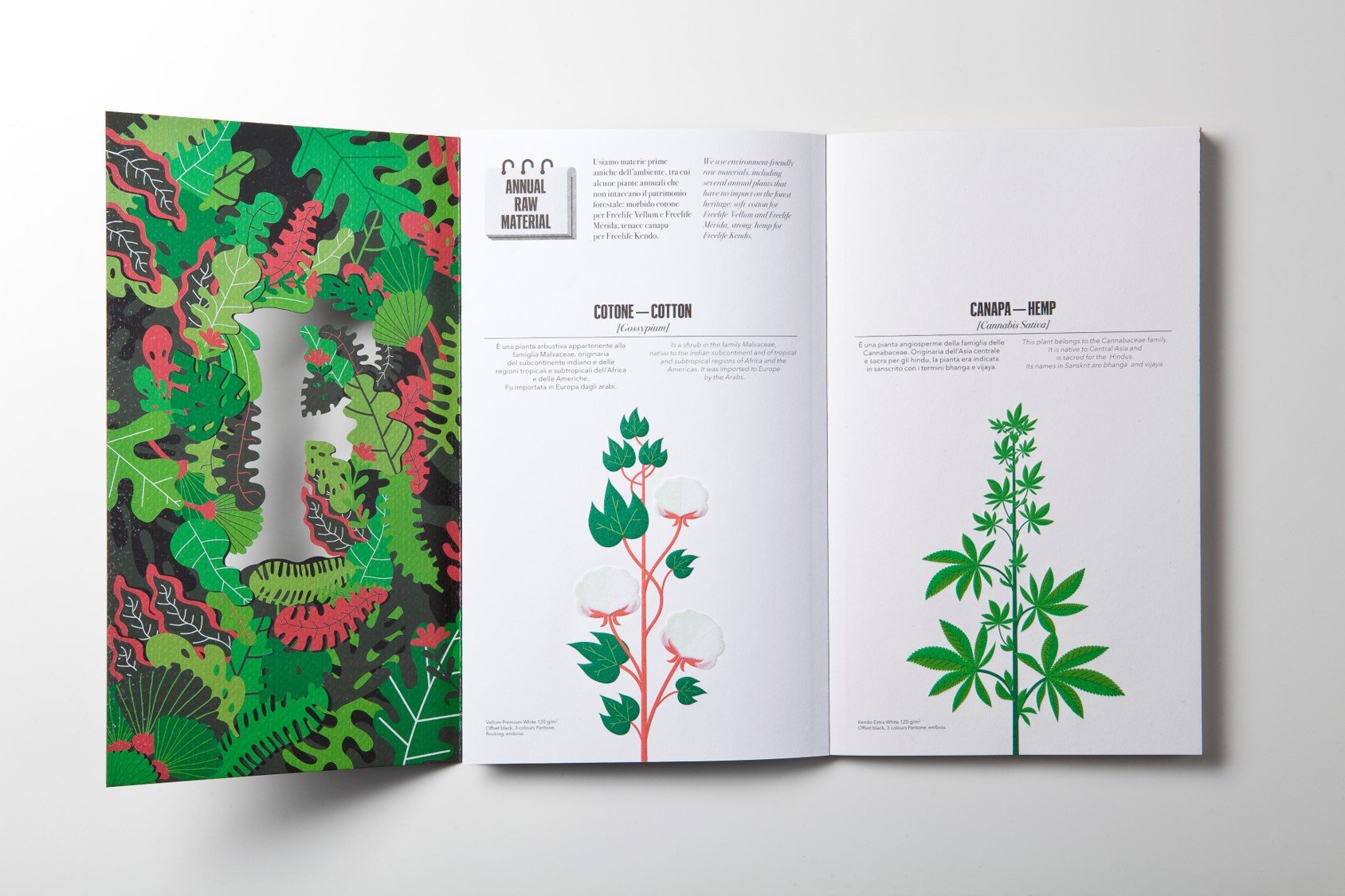 The future of paper lies in using plants and organic material that leaves no environmental footprint, such as cotton or FSC-certified pulp, as well as removing additives, and ink-removal and bleaching treatments. Along these eco-friendly lines, Fedrigoni has developed the Freelife and Materica product ranges.
But this is just the beginning. Though we live in a digital environment, the truth is that paper remains a medium that is open to experimentation and creativity. So far, Cartiere Fedrigoni has known how to progress and evolve, going global and providing a wide variety of possibilities. Now is the time to keep moving forward.