If you're looking for a free photo to accompany your blog, or creating a book, brochure or postcard, free photo sites are an essential tool, whether it's for work, or just a hobby.
The Internet is awash with sites where you can download free photos, either without copyright restrictions or distributed under Creative Commons licences. They let you use, and in some cases alter, all types of images for your creative projects: from classic stock photos suitable for brochures, ads and manuals, to more original images like antique maps, naturalistic illustrations or vintage cars.
But which free image sites are most reliable? Which are most extensive and which are most bizarre and unique? Which have the photos best suited to printing in high resolution? To guide you through the free photo world, we've created a list of the best sites for downloading free photos for both professional and non-professional use.
Happy hunting in the infinite and fascinating universe of free photos!
Using Google to find free photos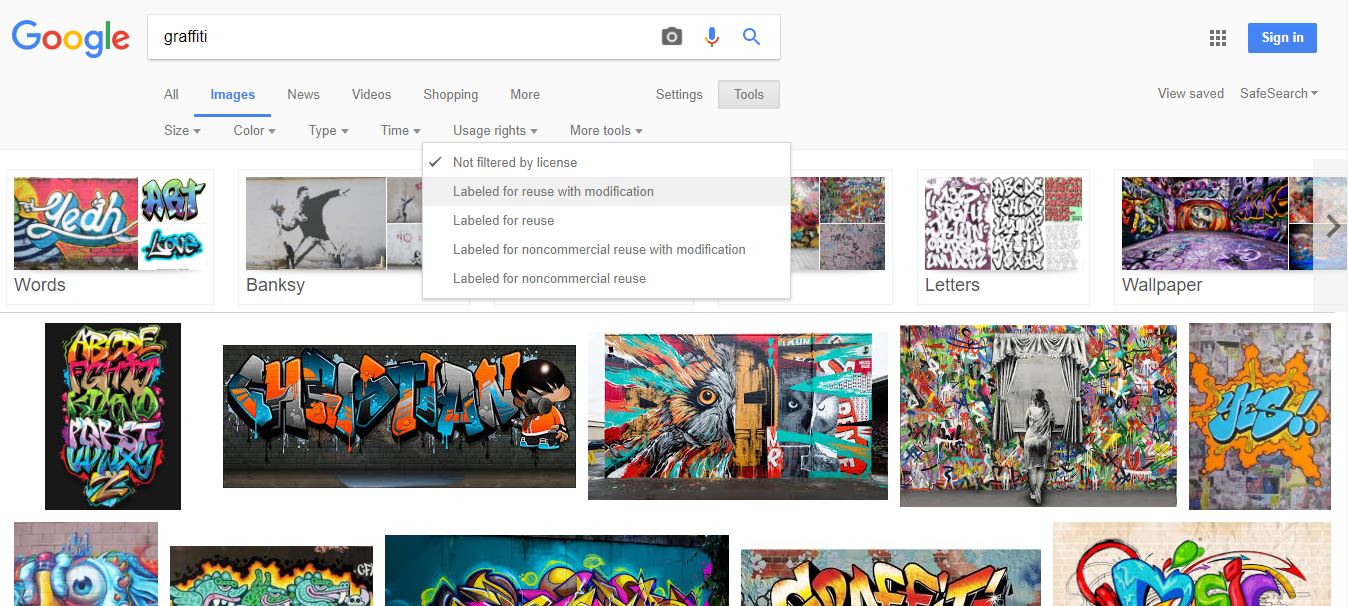 The first tool that we recommend for finding free photos is one you use every day: Google. The search engine actually has a filter for free photos or those distributed with licences that that allow you to re-use them.
Before diving into the world of free image sites, it's worth first checking out Google. Just type a keyword into the usual Google search box and then, once you get the results page, click on "Images". In "Tools", among the different options, you'll find "Usage rights": by changing this parameter you can find free photos suitable for your needs.
Free photos on Flickr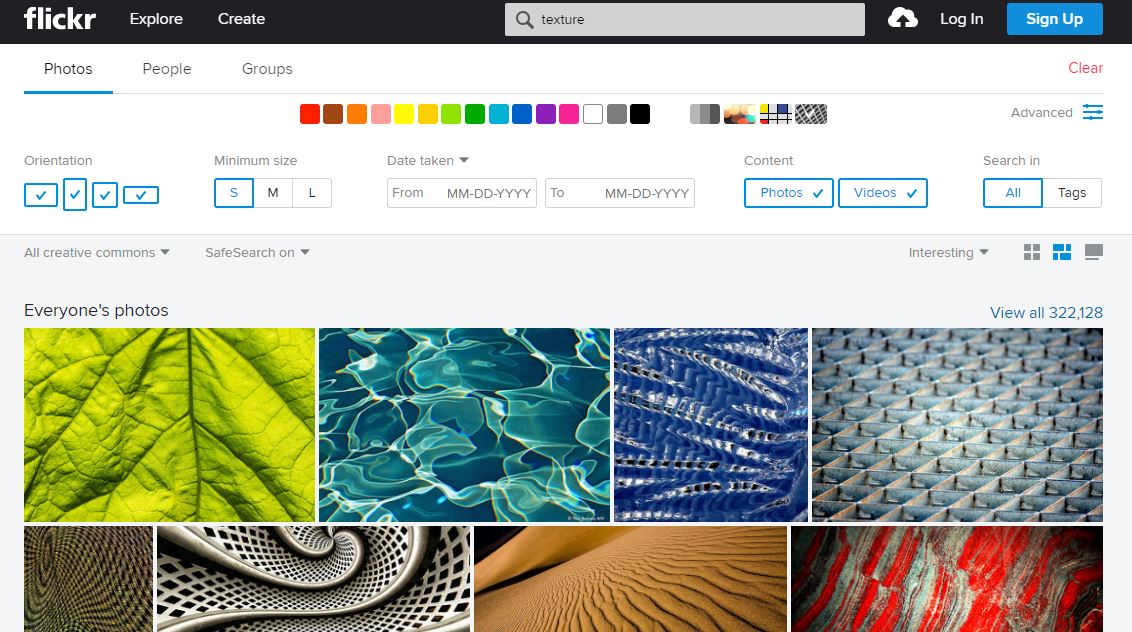 If you're looking for free photos, you can't ignore Flickr: one of the best-known free image sites among professionals and hobbyists alike. On the platform, which hosts around 13 billion images, you can search for free photos by selecting the right licence in the search bar. Many of the creative commons images on the site allow re-use and modification. Just be careful to adhere to the terms of re-use, which very often require at least attribution of the photo. 
To find free photos that meet your needs, we suggest using the advanced search screen: here you can specify the orientation of the free photos that you're after, as well as the main colour and style. Watch out for dimensions: Flickr is great for online projects, but if you have to print your work, check that it's possible to download free photos in large sizes.
Picjumbo, free photos suitable for printing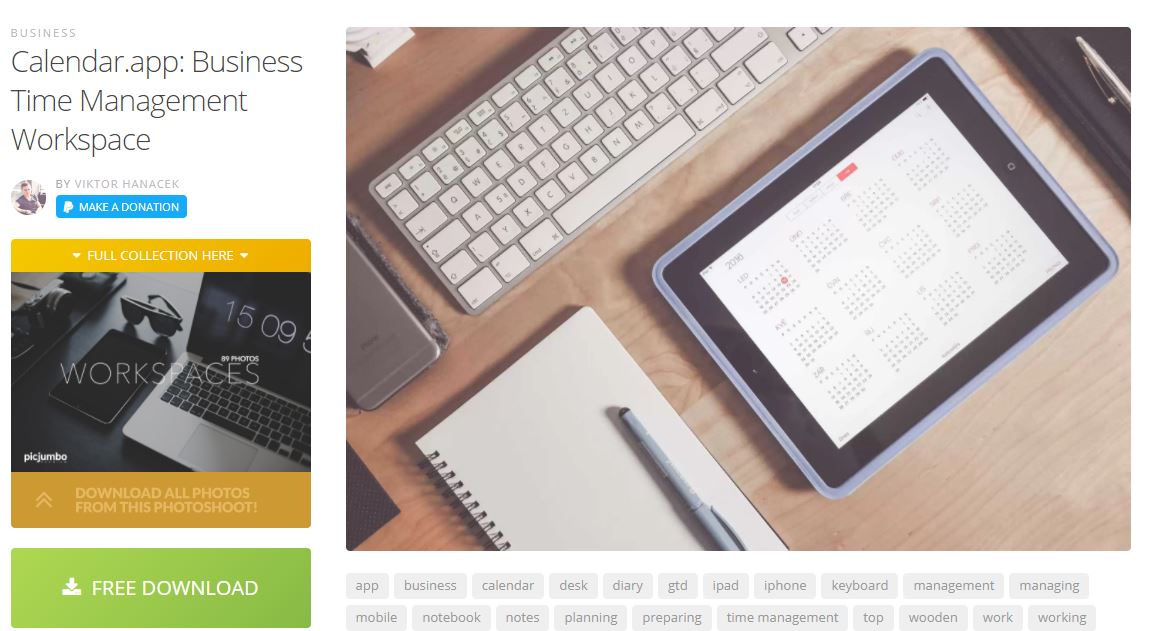 Boasting more than 1.6 milion downloads and counting, picjumbo is the collection created by Czech photographer and webdesigner Viktor Hanáček. All the free photos have dimensions greater than 3000px, which makes them particularly suitable for printing. There's a useful feature called Test Drive, which lets you view the whole photo in full screen mode with different layout examples. Although the free photo part of the site is just a showcase for the paid database, it still offers plenty of free photos that you can use for your projects.
morgueFile, the database of free photos for commercial use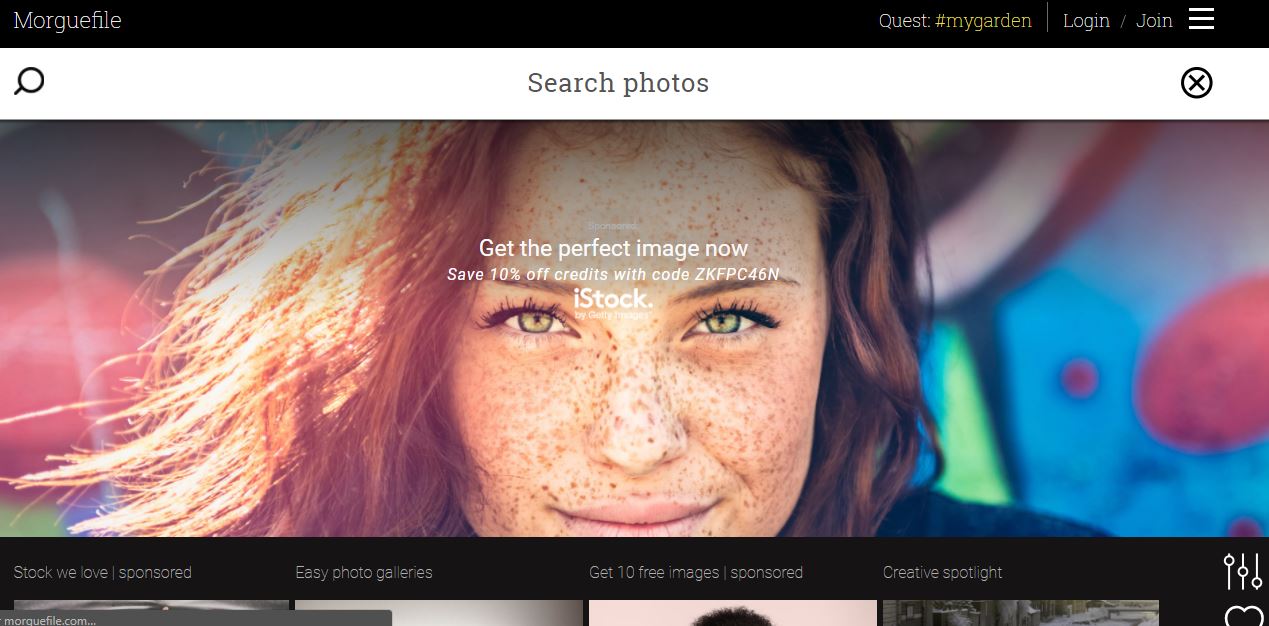 Created way back in 1996 by Michael Connors, morgueFile is a free image site with more than 350,000 free photos that can be used without restrictions so long as the author is acknowledged. The powerful internal search engine quickly finds the free photos you're looking for, which are tagged with keywords, dimensions and comments from people who have viewed or used the free photo. There is a useful "Most downloads" function which lets you sort the library by, you guessed it, most downloads, so you can avoid over-used pictures.
Freeimages, well-catalogued free photos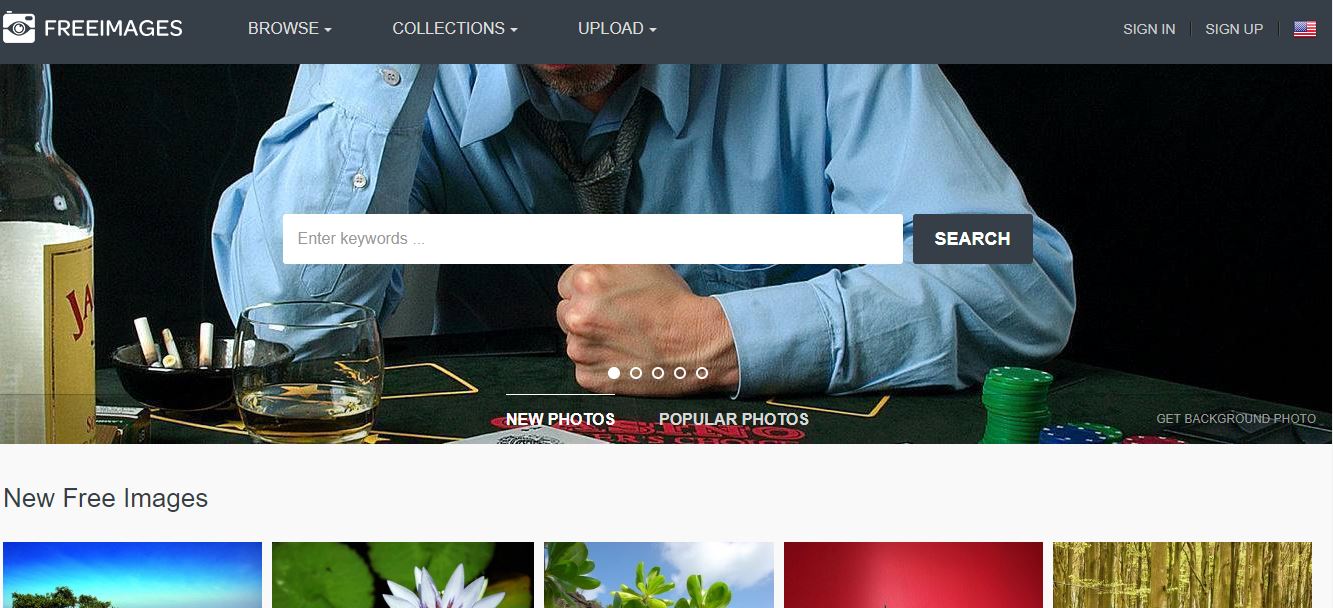 The name says it all. Freeimages is a free image site where you can choose from over 410,000 free photos taken by more than 30,000 photographers. Everything is catalogued and tagged like the best stock photo sites. By using the advanced search, it's even possible to filter by a particular camera model or the dimensions of the free photo you need. Information on print format, size and copyright details are available for each image. But always make sure you've only selected free photos, because the site is linked to other paid photo stocks. You have to register (for free) to use the site.
From vintage images to antique maps: the most original free photo archives on the web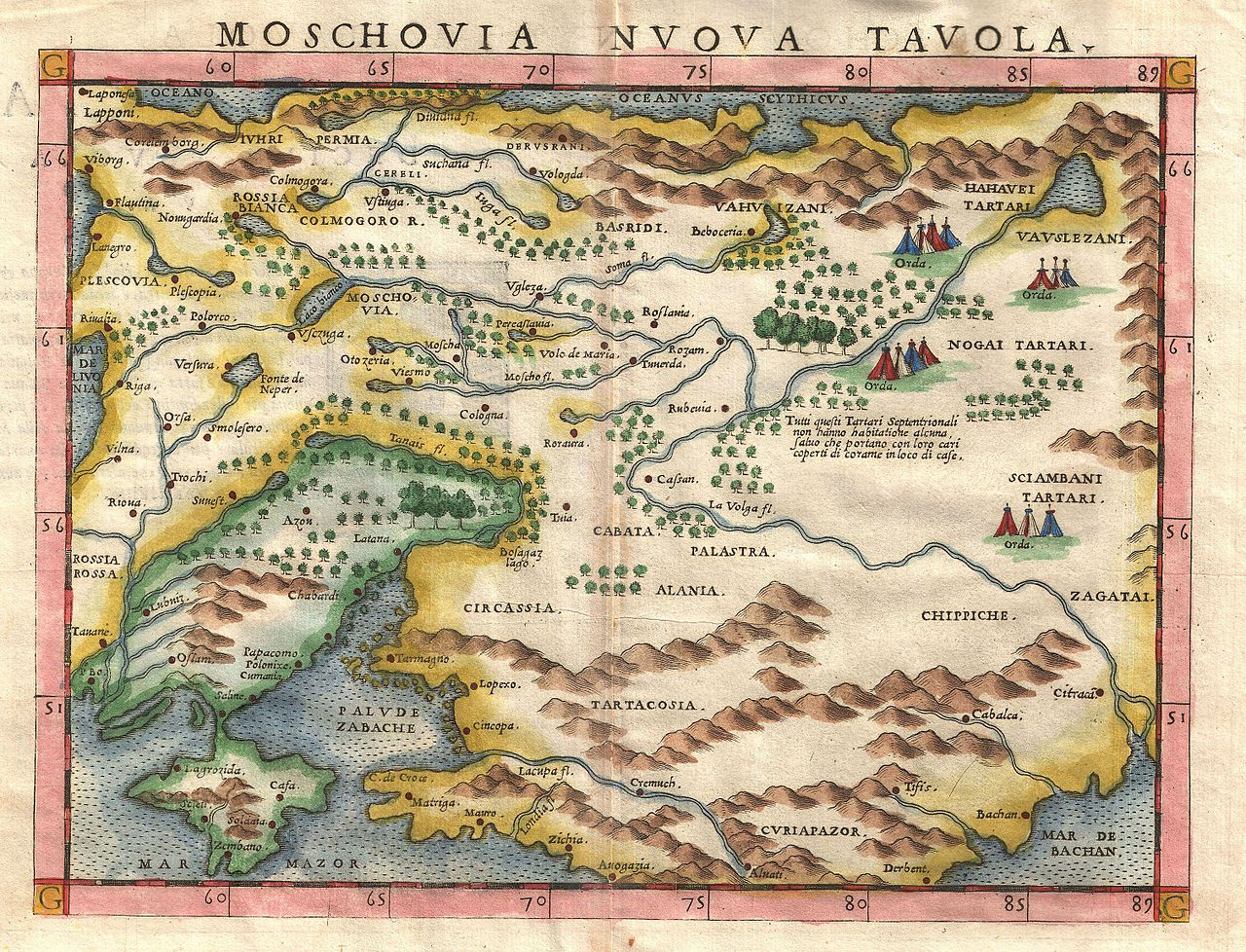 The free image sites that we've talked about up to now are the most general and comprehensive. But you might need something more specific and original. In the final section of our guide to the best free photo sites, we'll show you some of the more niche free photo sites that you can find on the web.
Let's start with carpictures: the  site for free images of vintage cars. The site's design is somewhat rudimentary, but the list of cars is endless, from Acura to Wolseley via Ferrari and Rolls-Royce. Full photos or details, moving or stationary, outside or in: there's everything. Once you've chosen the image to download, you can view its technical data, source, available sizes and that's about it.
If you love antique maps or need to use one for your next graphic design project, we have just the free photo archive for you: Geographicus! The archive was created by Geographicus Rare & Antique Maps, a New York antique shop which has been hunting, collecting, restoring and selling antique maps since 1999. As the Frizzifrizzi blog explains, for some years now this generous antiquarian has made some of its catalogue freely available on Wikimedia. Quality is great, even for printing!
If you're looking for old photos, naturalistic illustrations, portraits and paintings, the ideal free image site  is Europeana. This archive lets you explore the European cultural heritage, and use an extensive collection of free original content. Just make sure that you only select the free photos from the search screen. On the theme of vintage illustrations, even the British Library has made over 1 million free photos available online.
For fans of vintage, there's also New Old Stock, a huge collection of free photos  from the public archives of numerous institutions like NASA, the U.S. National Archives, the National Library of Ireland, the Swedish National Heritage Board, to name but a few. Images are of excellent quality and available in 300 dpi (print-friendly resolution). There are some real gems, like scenes of life in Greenland in 1909 and pictures from the Bolshoi's 1940 tour of Australia.
What's your favourite free photo site?