Christmas means something to everyone.
It alters your mood and inevitably brings back memories and past sensations.
Every Christmas is different from the last, yet it brings to mind fragments of your past life, combined with the present. It is a time that motivates us, that stimulates all our various emotions, and that opens extraordinary windows onto our childhood. And the wonderful thing is that these interior sparks fizz despite the winter frost, and warm us up without needing to turn down the stove!
We asked the magnificent Daniel Frost, a professional illustrator, to give us his version of the Christmas period. A time where the cold and the whiteness of the snow stand out, as well as warm expectation and soft nostalgia. Daniel gave us access to his imagination and memories, and turned them into something tangible with his delicate, tender and dreamlike drawings. His illustrations will indulge you and warm up your day, despite the mounds of snow and starlight they feature.
We hope you enjoy them. Bon voyage!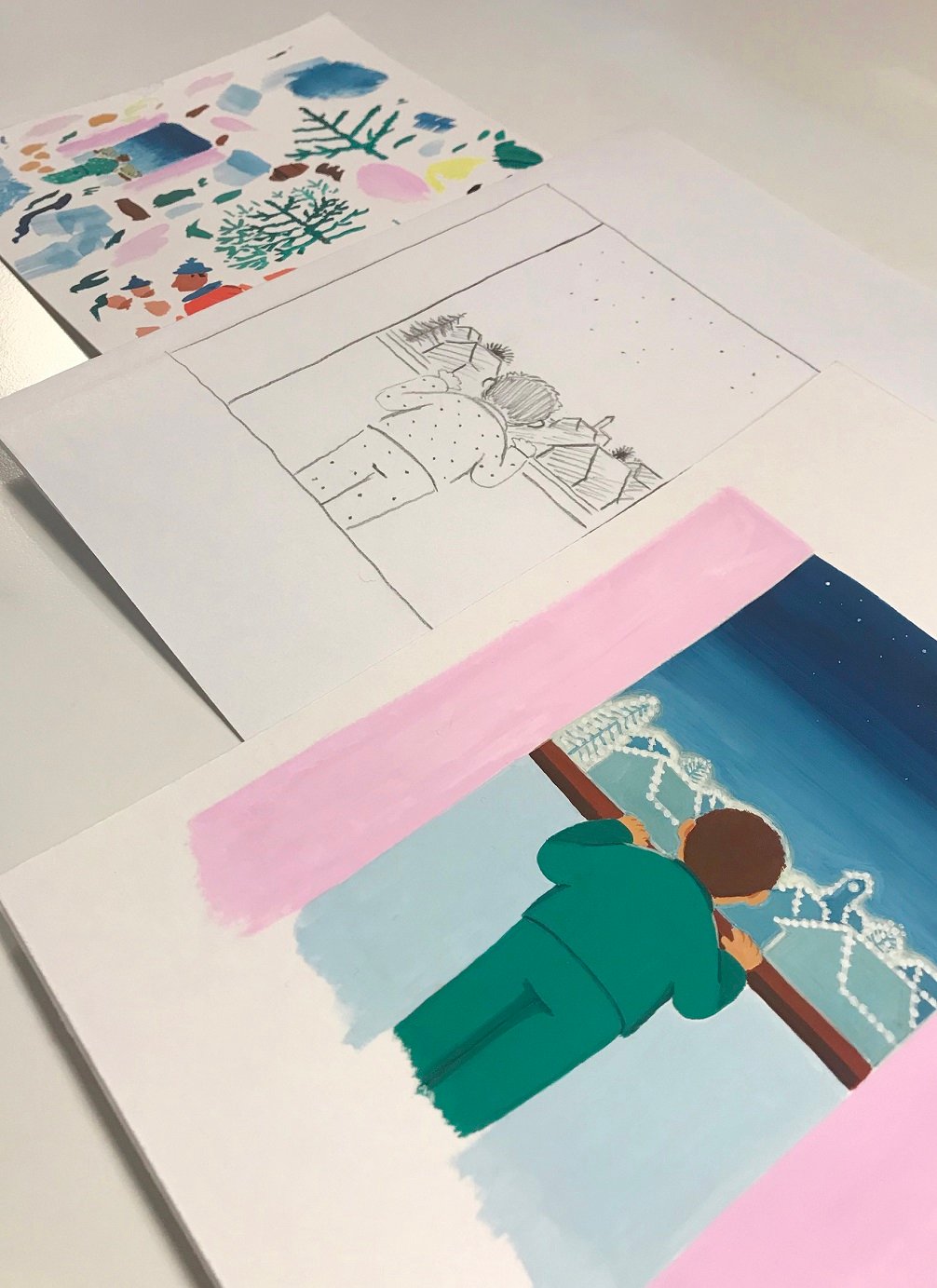 Could you please spend a few lines to describe each of the 5 artworks we chose? Tell us about the emotion you felt in the precise moment you draw them, how you find the concepts, some story connected to that moment/artwork.
Christmas and winter for me will always remind me of magic, wonder and childhood. This atmosphere is what I wanted to capture in these illustrations.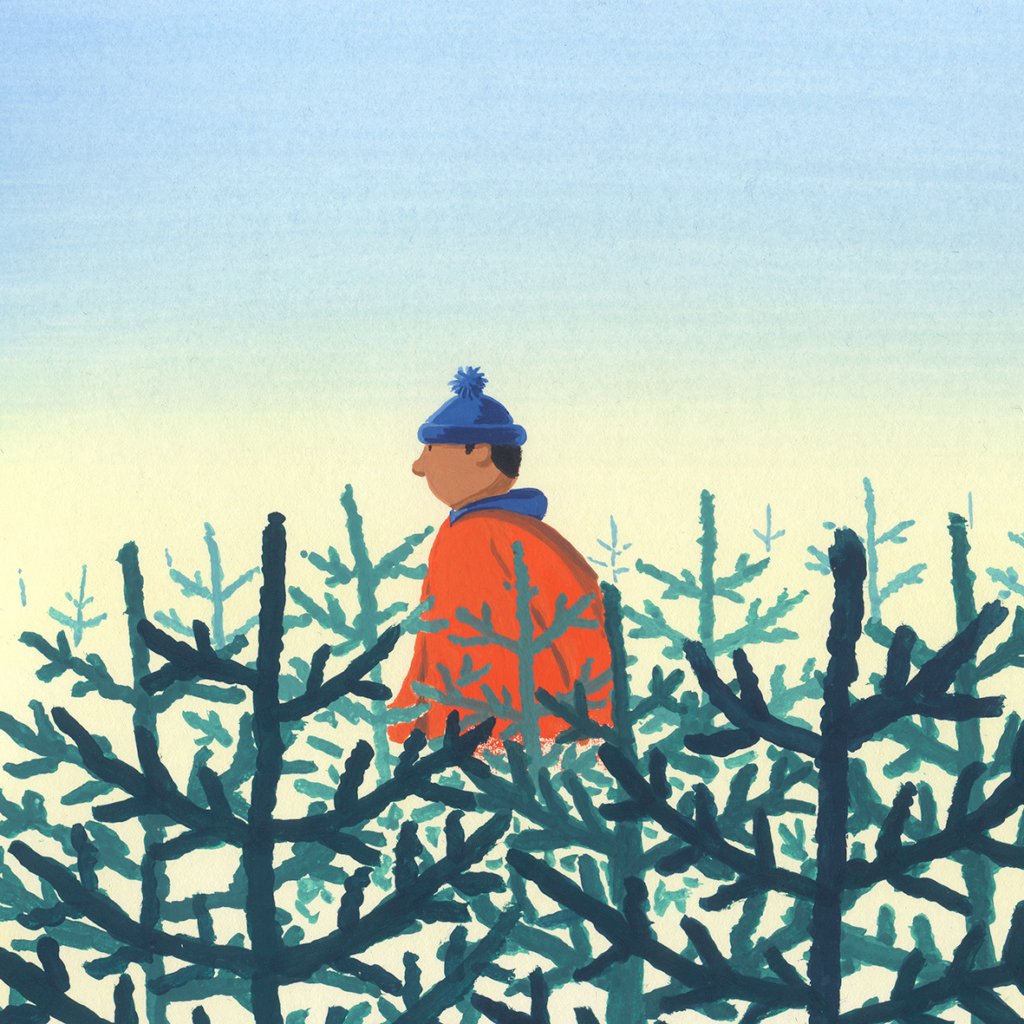 One thing I always remember about Christmas is when we would go to pick up the Christmas tree. I was very fortunate growing up as we lived next to a huge forest and we would go there to pick our tree. There were always so many trees to choose from and I would always get lost. It was such a magical tradition and something I always loved to do. It signalled the start of Christmas for me.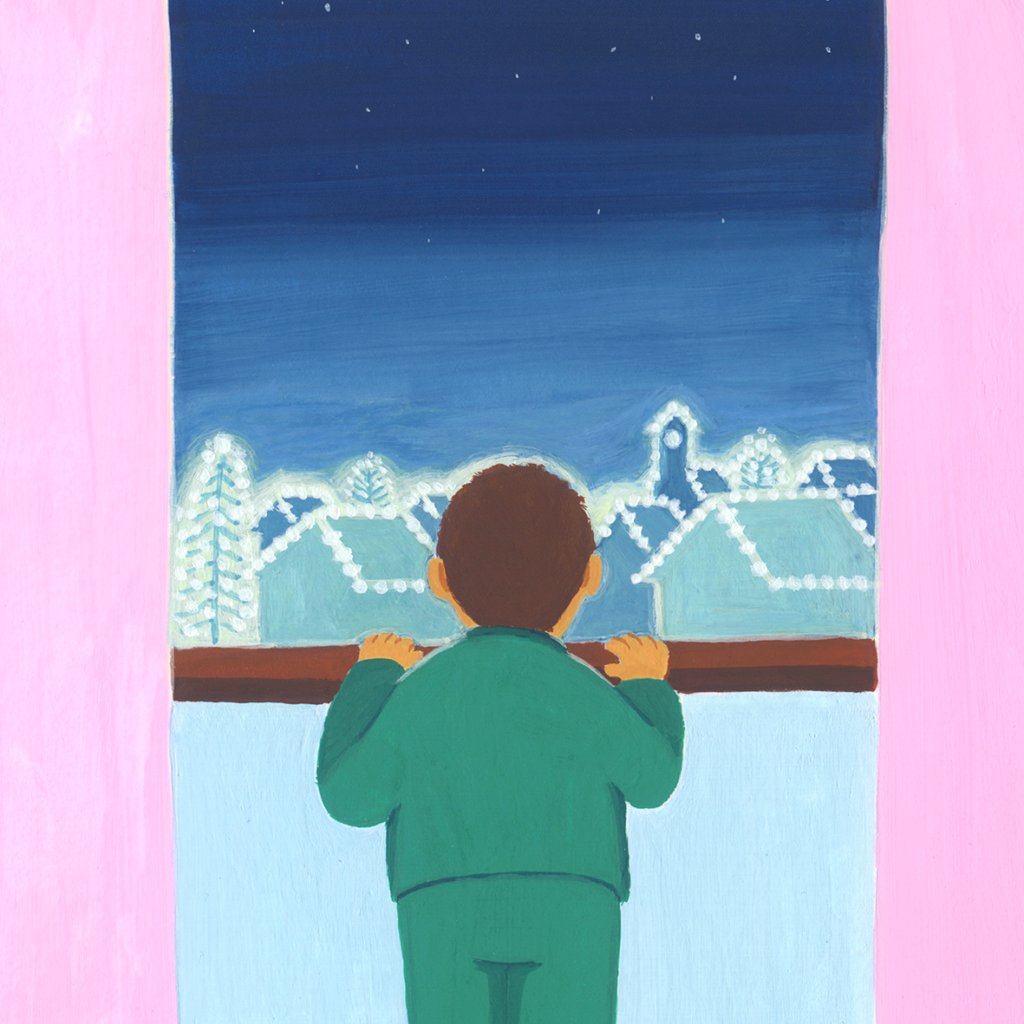 As a child, I could never sleep the night before Christmas the excitement would be too overwhelming. So I remember getting up during the night to look out the window at all the glowing lights and dream of what the next day would bring.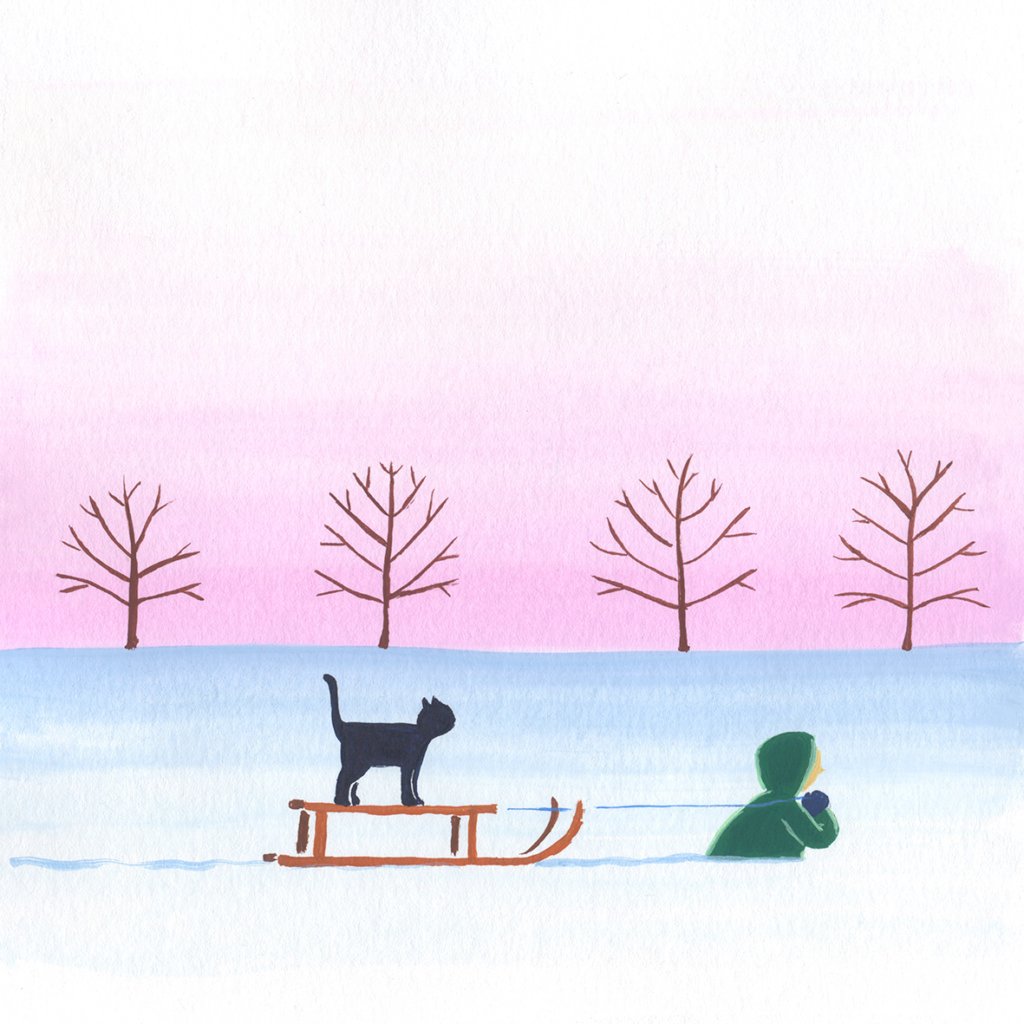 Sledging was always a big part of winter. Doesn't matter how much snow there was or how cold it got, I would always try and stay out for as long as possible. I like the idea of snow and that you have to make the most of it while its around, because the next day it might be gone!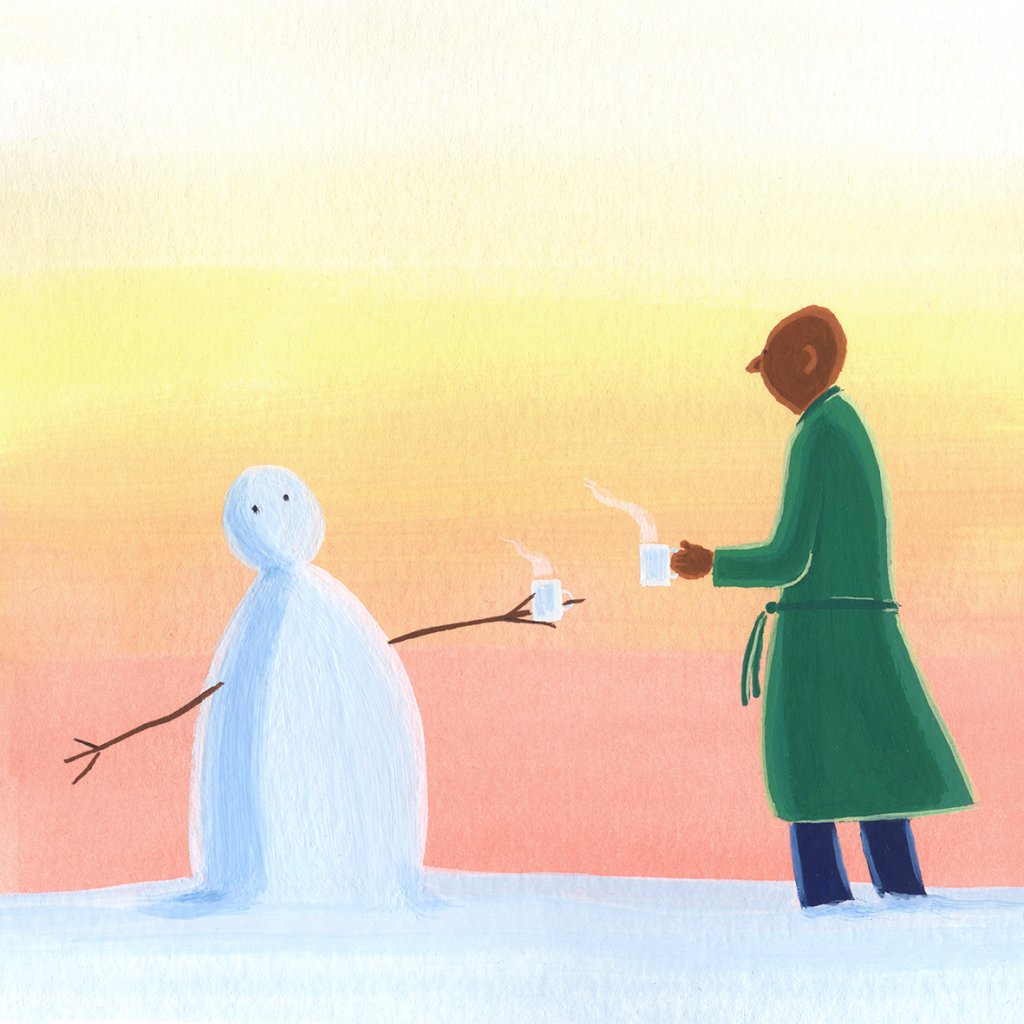 No winter or Christmas would be the same without a snowman. These oddly shaped characters populate the gardens, streets and parks and feel like friendly companions during the cold winter months.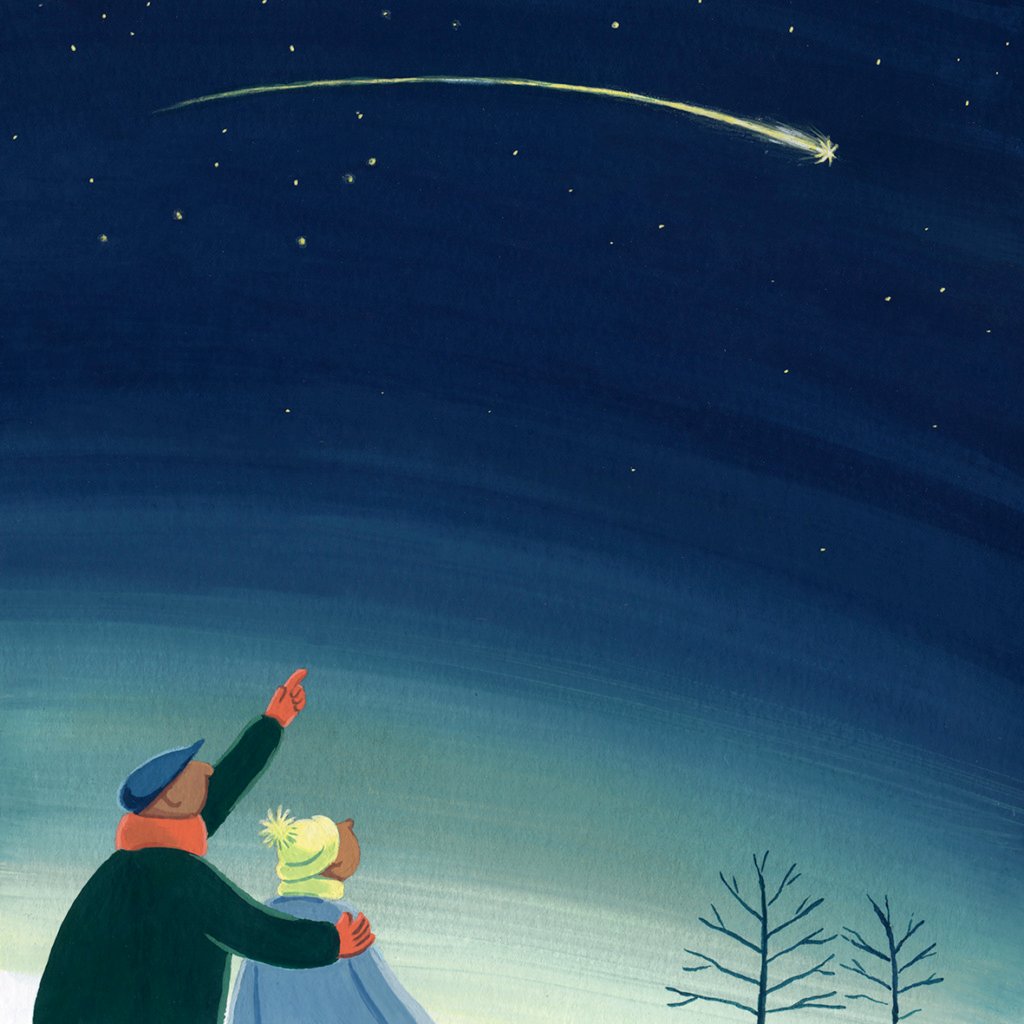 Winter is a great time of year for wonder and magic. I love the cold nights and clear skys. There is something cosy about dressing up warm and taking walk in the evening.
Why don't you write down a quick brief about you: who you are, what are your passions, your profession and your dreams?
My name is Daniel Frost and I'm and Illustrator living and working in Copenhagen (Denmark). I've been creating Illustrations professionally for 8 years and I still love making stories and drawing.
As a child I would draw with my Brothers, we would make up funny characters and scenarios and draw them, just for fun and to make each other laugh – it was great fun! I love the idea that you can create a universe and share it with people and as an illustrator you're able to do this.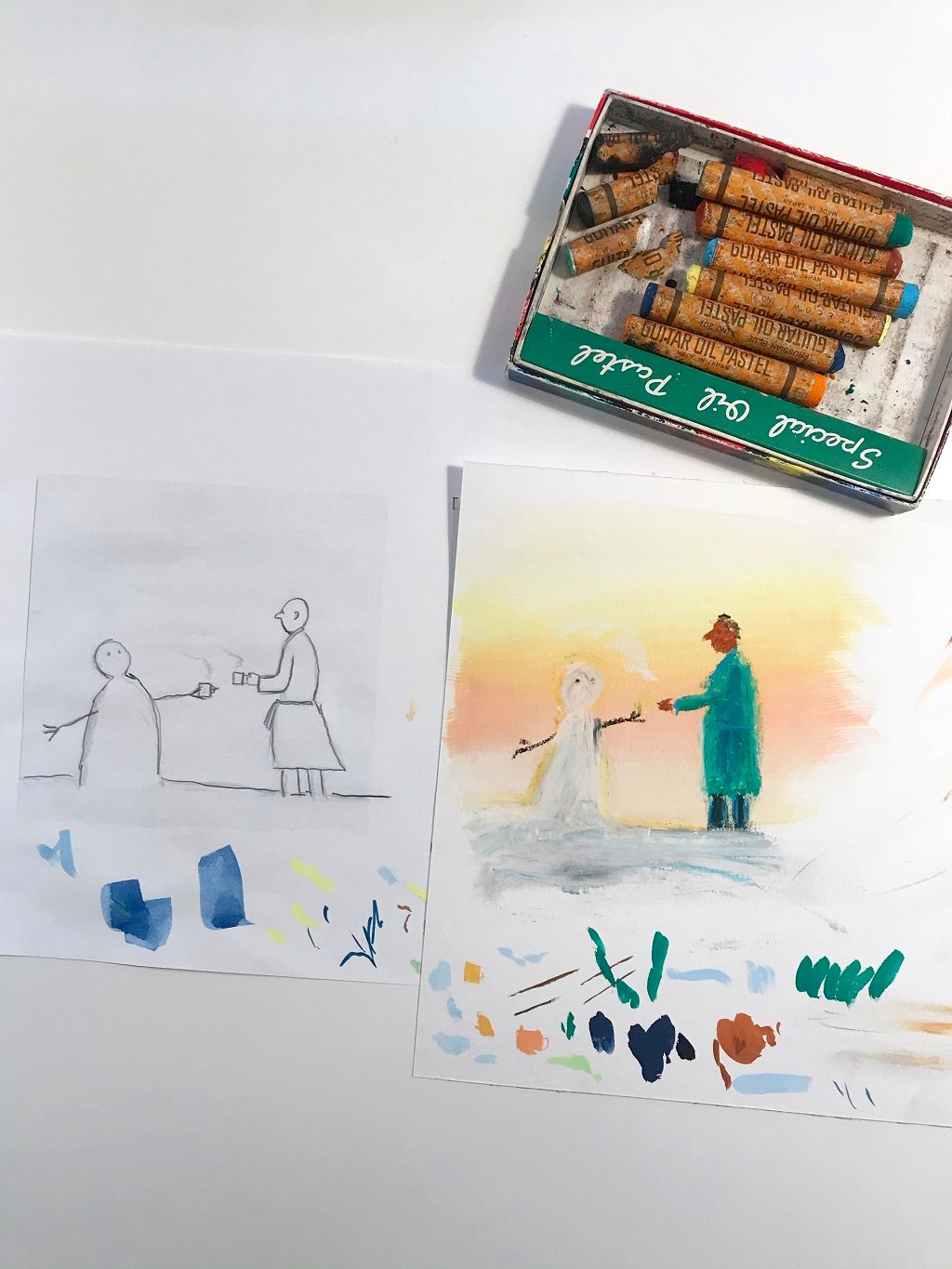 There is no Xmas without winter! What are your feelings when you think about this indissoluble couple? What kind of memories do you bring to the surface during Xmas time in winter? Feel free to be honest!
I think winter is a magical time of year, but also a little tough. It's hard because its colder and darker and all the liveliness of summer has gone. But winter has something cosy and magical about it, the glowing lights, cold clear skies and the quietness that comes with snow.
Visually its a very beautiful time of the year, objects and colours are singled out on white backgrounds making them more graphic and bright, while the mist and snow creates a mysterious and magical atmosphere. Nostalgia is also a big part of winter and especially Christmas, You can't help thinking of your childhood and the excitement and anticipation you felt around this time of year.
We liked a lot your previous works, and we noticed that lots of them were settled in freezing landscapes. Why you feel so close to those frozen realms? What's the trigger for your creativity while you're holding your pencils?
I have always been fascinated by the Arctic and the polar regions, I love reading accounts of polar explorers and watching documentaries about these places.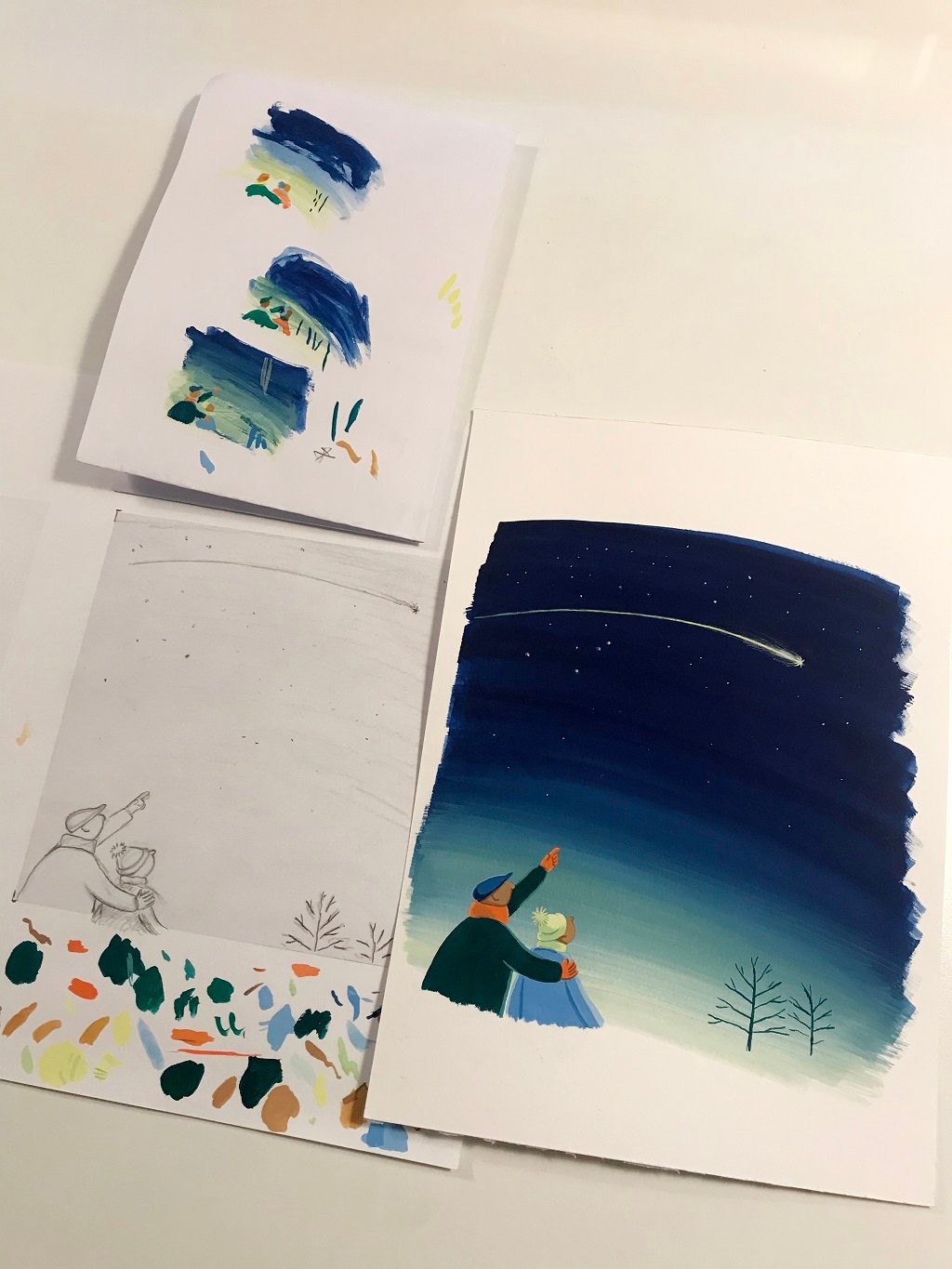 But it wasn't till after a trip to Greenland a few years ago, that I started to make work based on these environments. I got really fascinated by the different types of light, the dramatic landscapes and the mysterious atmosphere these elements create.
So I began making a series of paintings and drawings, trying to capture this feeling. Eventually these works became the inspiration for a picture book I wrote and illustrated called The Children and the Whale (published by Gestalten). The book is about a Brother and Sister going on an amazing adventure through an incredible arctic landscape.