"Photography is a black art like alchemy. It turns matter into spirit and spirit into matter.".
The words of Pulitzer prize-winning poet Charles Simic in The Life of Images seem to place particular significance on places where "matter" has crumbled into dust. If Gibellina was able to rise again from the rubble after the devastating earthquake of '68, it's thanks to the decision to rebuild an urban identity through contemporary art. Still ongoing today, this enlightened project was launched by then-mayor Ludovico Carrao together with Leonardo Sciascia, and involved artists of the calibre of Mario Schifano, Mimmo Paladino and Arnaldo Pomodoro: today, with 50 open-air works of art, including Alberto Burri's famous Cretto, one of the most important examples of land art in the world, the new Gibellina stands 20 km from the original site and is an open-air museum of great beauty.
Why are we telling this story? Because it's from this unique place, in Sicily's Belice valley, that our team was commissioned a truly interesting project. One in which photography, as Simic wrote, through a sort of alchemy transforms material reality – that of the subject photographed – into spirit, in other words emotion, story, soul that speaks for a place.
With 32 shows, 18 site-specific exhibitions, workshops and talks, Gibellina PhotoRoad – the first International Open Air Photography Festival in Italy – 2016 ha brought the media spotlight on this town of 4,000 people, doubling the population during the event. Buildings, squares, streets and churches became the backdrop for the work of 45 artists: masters like Olivo Barbieri, Letizia Battaglia, Guido Guidi and Mimmo Jodice, not to mention many emerging talents.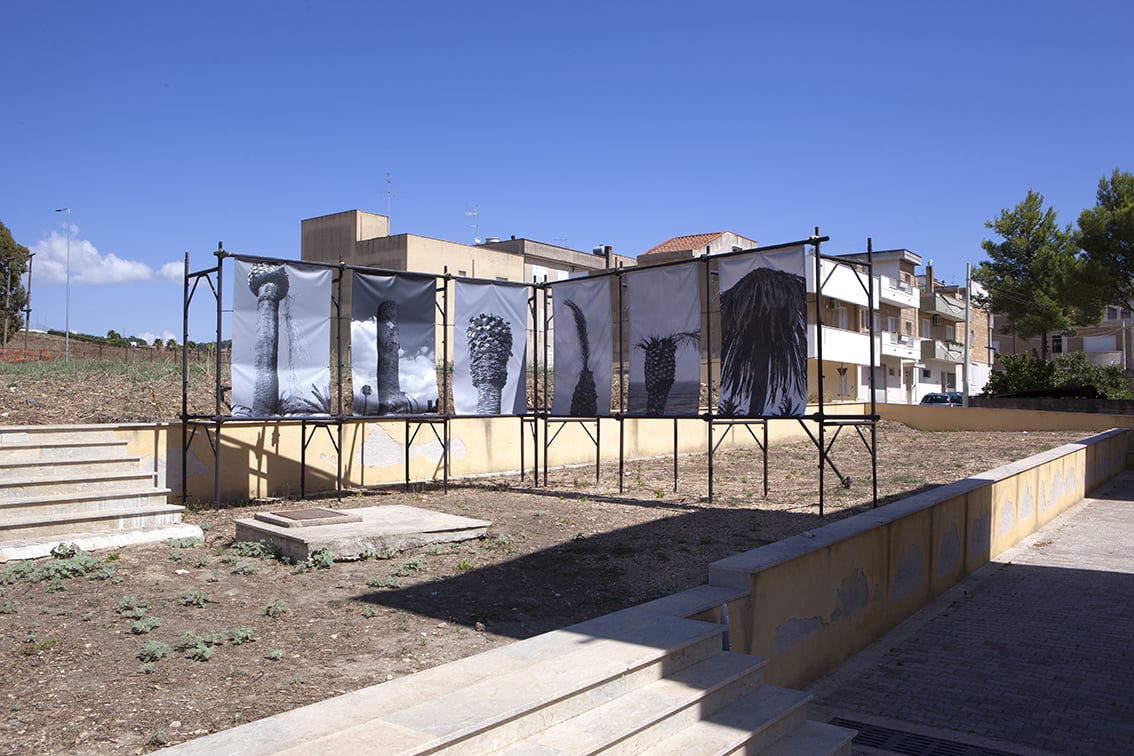 The 2018 edition is already keenly awaited by close followers of Italy's photography scene. Here Arianna Catania, founder and artistic director of the festival, gives us a few sneak previews and tells us about the previous edition.
We're dying to know: when's the next edition?
In July 2018… We're in the fundraising phase! I'm working with non-profit organization On Image, which I chair, in partnership with Fondazione Orestiadi and a group of high-level curators. The festival will be biannual, so we can strengthen international partnerships and accentuate the spectacular nature of installations.
How did this project come about?
It started a few years ago with an idea I had: I wanted to see the revival of this unique town, a town that is still undervalued, despite its strong links to art. The first edition was made possible by an open call from the Italian Prime Minister's office, and was promoted by Gibellina's Fondazione Orestiadi together with Galleria x3 in Palermo. 
The images' impact in an urban context was striking.
Yes, with Pixartprinting we created 1500 sqm of large, high-quality photographic prints. As well as the images produced for Alessandro Calabrese and Alice Grass's shows, the 21×7 m print for Valerie Jouve's show was very spectacular: attached to the upper facade of Gibellina's town hall, it made the windows seem real, almost as if there were life inside… All the installations were designed to create a dialogue with the architecture, which in turn took on a new life. This two-way relationship between space and image is the most original aspect of our festival; it's what makes it unique among open-air exhibitions.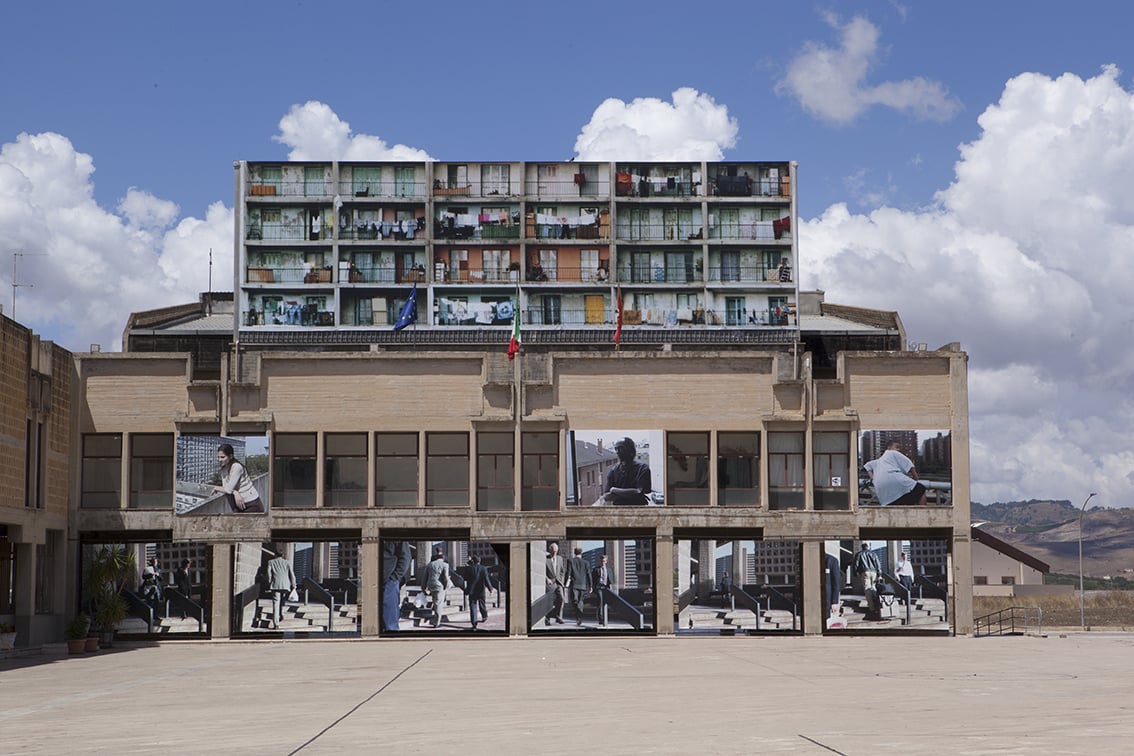 In your opinion, how can photography have a dialogue with cities today?
I think that photography, as a language that is extremely flexible and willing to break boundaries, is the most suitable art for fitting within urban spaces. It can redefine identity, like in Gibellina, but it must do so by tiptoeing around the context, almost imitating it. Otherwise it would only increase visual confusion, as happens too often, and image perception would be altered by interfering elements.
Will you launch a call for artists for the 2018 festival too?
There will be two, one for an open-air installation in a square and another for a video-mapping project on Gibellina's Chiesa Madre: last year, the apse, an immense white sphere, was turned into a planet for a night…
In the meantime, you can keep up to date here.