A look at the under-representation of women in graphic design and the fine work that is leading to greater acknowledgement of female graphic designers.
Until a few years ago, equality of opportunity in graphic design had been addressed only tentatively. The design industry appeared to be all but emancipated, equality long since achieved. And yet, paradoxically, it seems that design – a discipline characterised by innovation and trends, which overcomes technological boundaries – has yet to conquer social and gender inequality. Through self-realisation and its potential for independence, design comes close to representing the epitome of a future-orientated industry; yet even international, renowned competitions fail to include female designers on their judging panels.
In contrast to the tech industry, where far fewer women than men are represented on every level, from trainees to leadership positions, the inequality in graphic design often only becomes apparent after training. A look inside the seminar rooms and workshops at design academies reveals an approximately equal number of female and male students. Their teachers, however, are overwhelmingly male.
Equality among students is succeeded by inequality at the workplace; the gender pay gap widens with age. Male graphic designers dominate the upper tiers, and female directors in graphic design are a minority. Women and men are roughly evenly represented in the industry, yet according to a study by Kat Gordon, co-founder of The 3% Conference, only eleven per cent of all design directors are female.
Despite having produced some of the discipline's finest work, women in contemporary graphic design – and indeed throughout the history of design – have achieved less recognition than their male colleagues. There are a great number of projects by female designers that specifically address the potential of women in the industry. The focus of this work is on self-initiated projects dedicated to the recognition of women in design, as well as on innovative ways to solve the issue of their under-representation in the sector.
An example of such a project is the work of Guerrilla Girls; the award-winning collective founded in 1985, which aims to highlight the exclusion of women and non-whites in the art industry. Working anonymously, the group produces graphic placards, stickers, and books. With minimalist design, black text, and a bold use of white space, they bring attention to inequality. These days, their content is made up of satirical quotes and coloured prints. Their protest art has influenced the artistic approach to political graphic design, as well as the design of modern protest placards, such as those seen at the worldwide Women's March in 2017.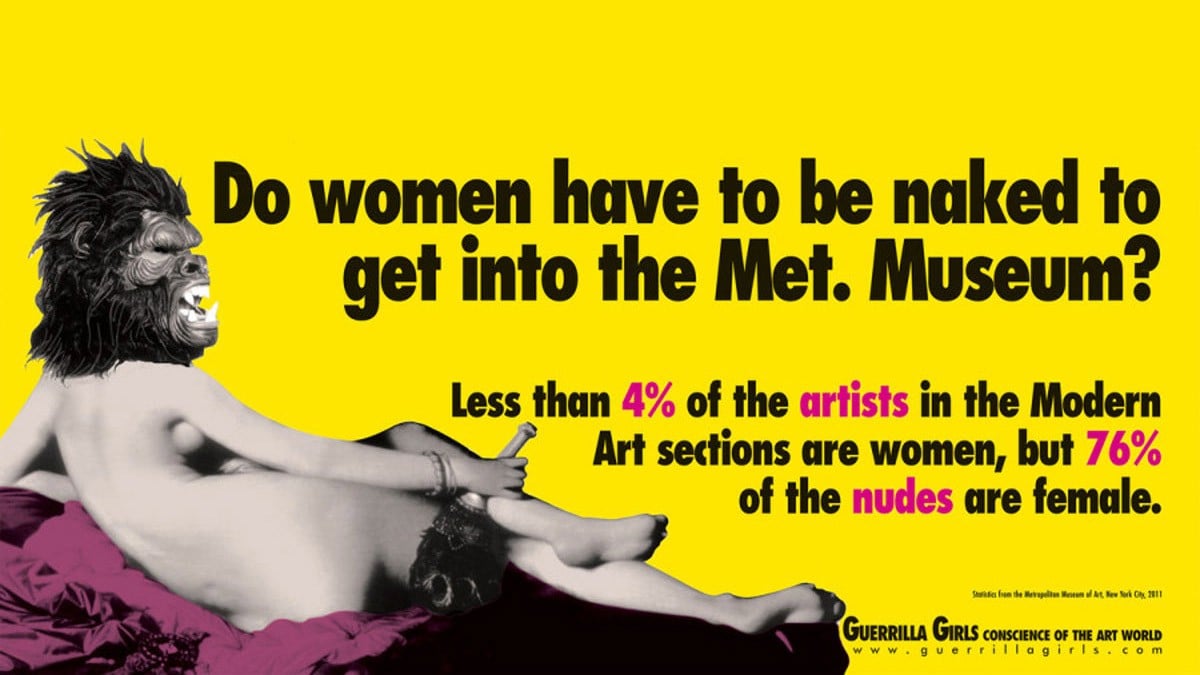 Feminist movements like that of the Guerilla Girls have also been initiated by graphic designers. The WD+RU project was founded by Teal Triggs and Siân Cook in the mid-90s, at a time when graphic design was undergoing major changes (WD+RU stands for The Women's Design + Research Unit). By showcasing projects from female graphic designers that dealt with what were, at the time, new technologies, WD+RU aims to break down traditional male power structures in design and motivate women to ply their trade on a global stage. The blog today showcases the work of female graphic designers. The founders of the project also created the font Pussy Galore. Triggs and Cook see themselves as educational activists and seek to provide a platform from which female graphic designers can make their voices heard.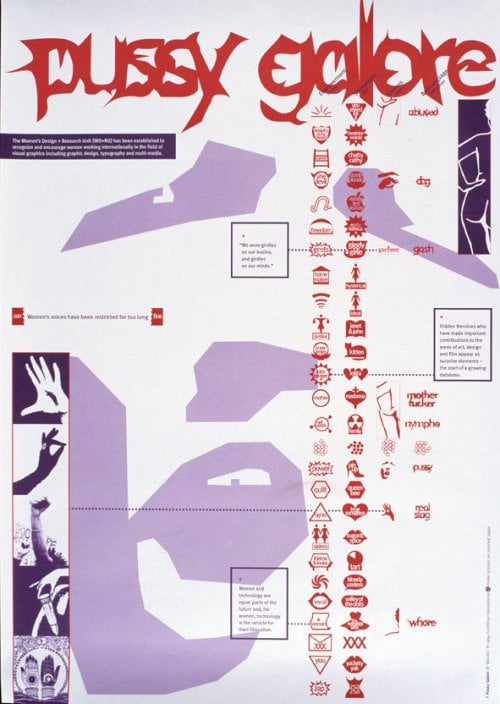 A publication that addresses the scarcity of female graphic designers is Women in Graphic Design 1890–2012. The 600-page book from Jovis Publishers was written and edited Gerda Breuer and Julia Meer. It contains numerous interviews with, and articles by, women designers including Ellen Lupton and Paula Scher. Written in two languages, it showcases artwork produced by female graphic designers between 1890 and 2012, and, with help from interviews and guest contributions, provides an overview of the history of women in graphic design.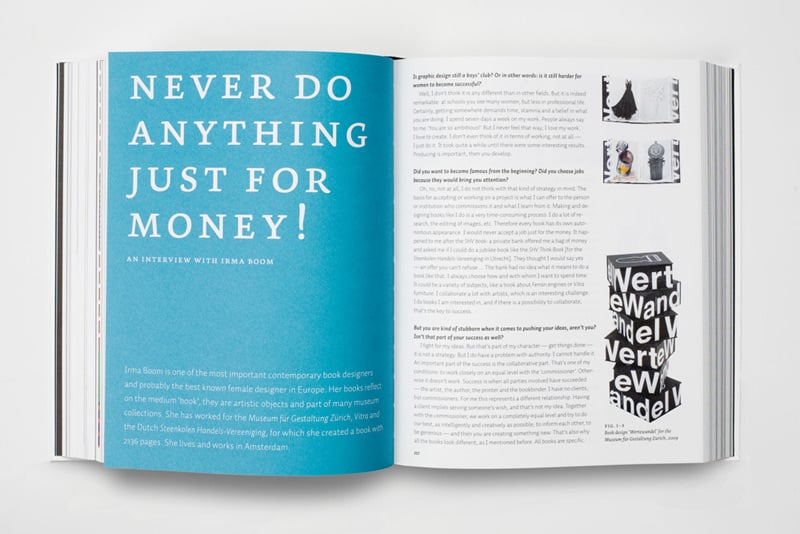 Ladies, Wine & Design is a long-term project by Jessica Walsh in which she conveys her ideas through various events. It came to life during the project 12 Kinds of Kindness. Walsh knew exactly how to put the power of the Internet to good use: the project began online with an appeal for greater equality of opportunity and was propagated via social media channels. Today, events are hosted regularly in over 200 cities around the world. These events, which are free to the public, include talks and portfolio viewings, and give visitors the opportunity to establish contact with female mentors. To ensure that it remains a topic of public discussion, the project's social media account also shares related pictures.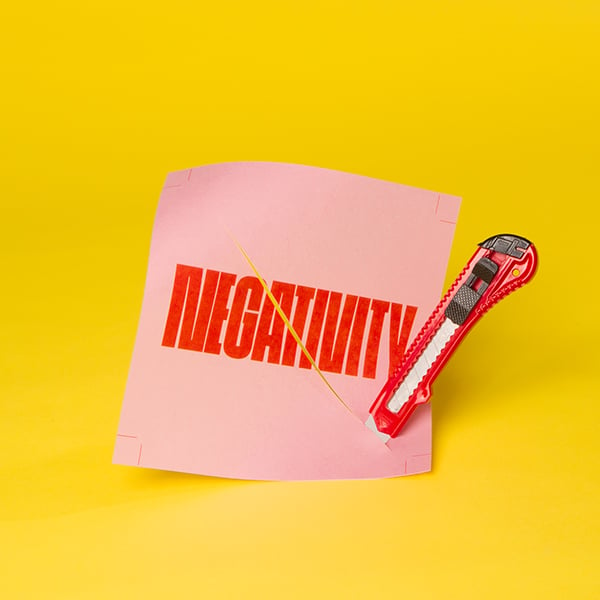 It is a special time for women in graphic design. Although many industries are not yet equally represented by women and men, in design, hard work and projects like Walsh's Ladies, Wine & Design are drawing attention to gender imbalance. The relative lack of female design role models means that, among women, there is less interest in a career in graphic design. It is fortunate, then, that female students and young female graphic designers are also being supported through free programmes.
Other projects dedicated to promoting women in graphic design are:
Hall of Femmes highlights the achievements of women in design and art direction. The project includes events, exhibits, interviews, a series of publications, and the Design Talks conference.
she-form provides free mentoring and events for women in the creative industry. Interviews are regularly published on the website.
wogd  specialises in articles from women working in graphic design, which it publishes on its blog.
alphabettes lists fonts created by female typographers.