To tempt Francophiles, Paris-based artisanal chocolate firm Le chocolat des Français has worked with ad agency TBWA\Paris and local artists to create an amusing advertising campaign that plays on clichés of the best and worst of France.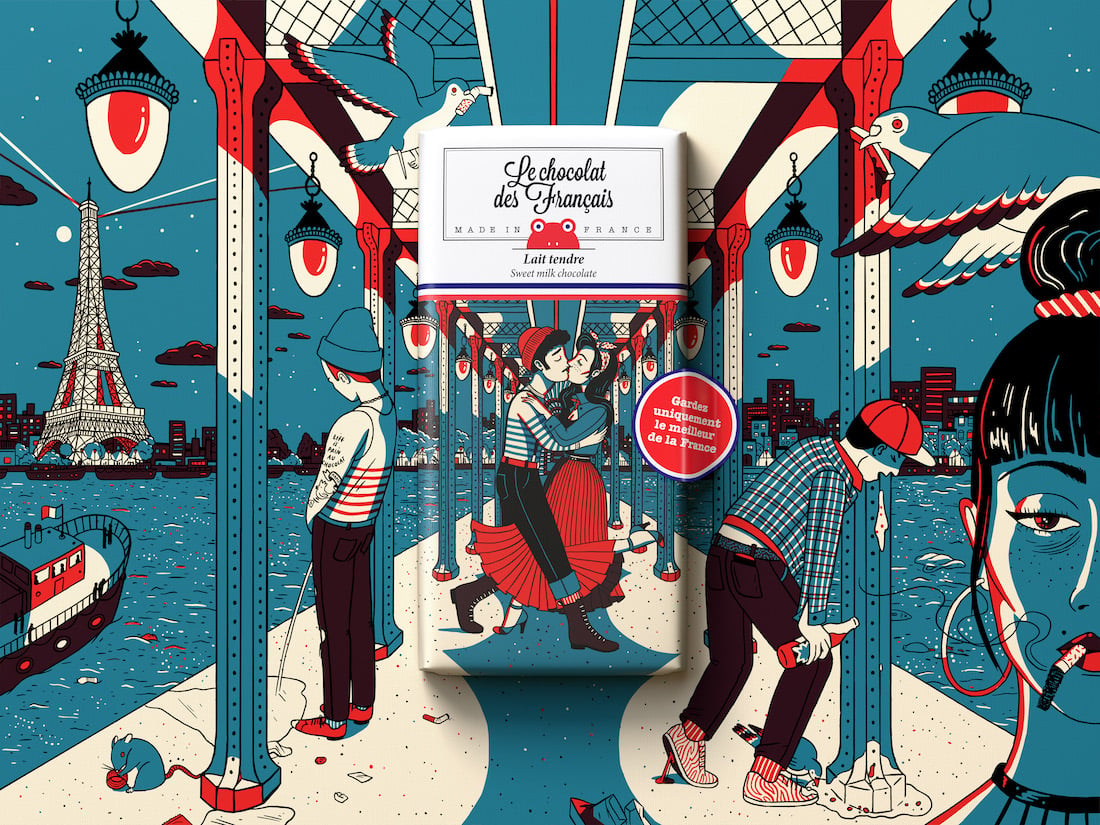 "Just keep the best of France"
That's the tagline the brand is using to promote its new limited-edition bars. The campaign humorously plays with clichés of France by presenting wonderfully funny depictions of stereotypical scenes from French life. They include famous landmarks like the Arc de Triomphe and Moulin Rouge, but also Parisian terraces, old men playing boules, traffic jams and fashion.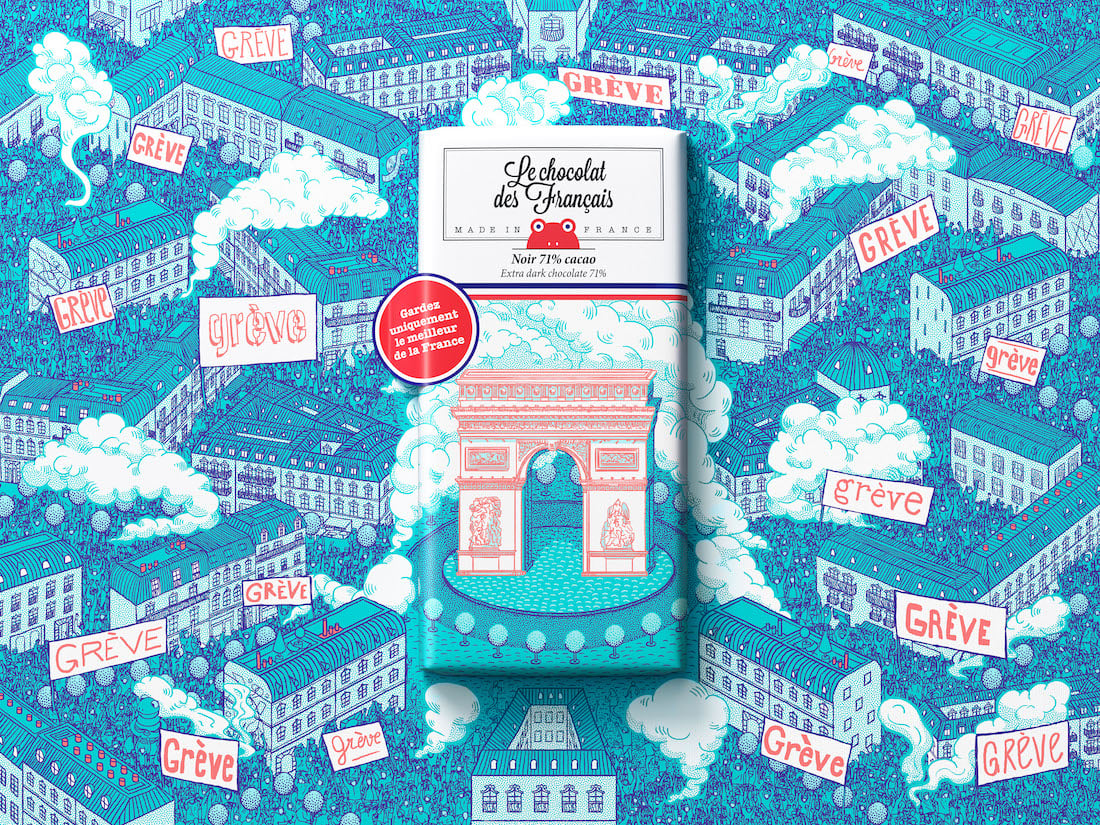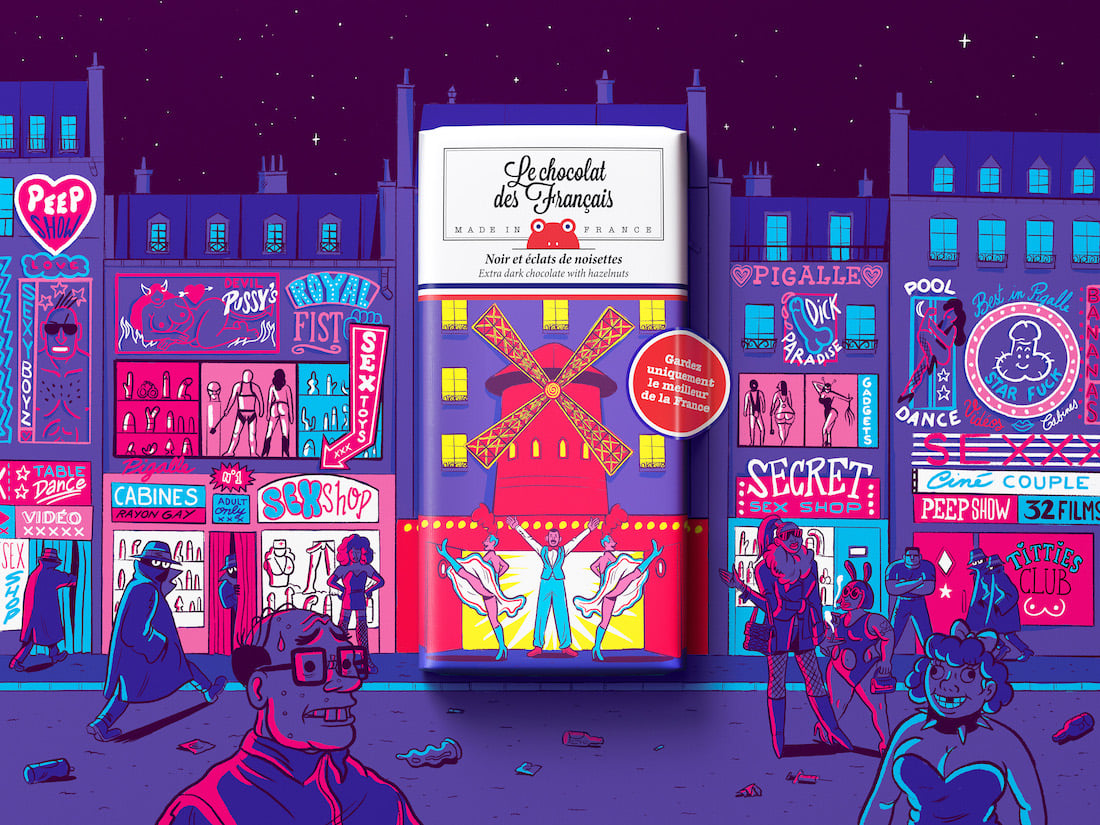 At the centre of each visual, we see an idealised France surrounded by images of the worst of the country. But in these difficult times, when many are having to tighten their belts, the campaign reminds us of the French way of life whose return we all long for, warts and all. Francophiles are urged to keep the best of the country: Le chocolat des Français and the positive stereotype depicted on its chocolate bars.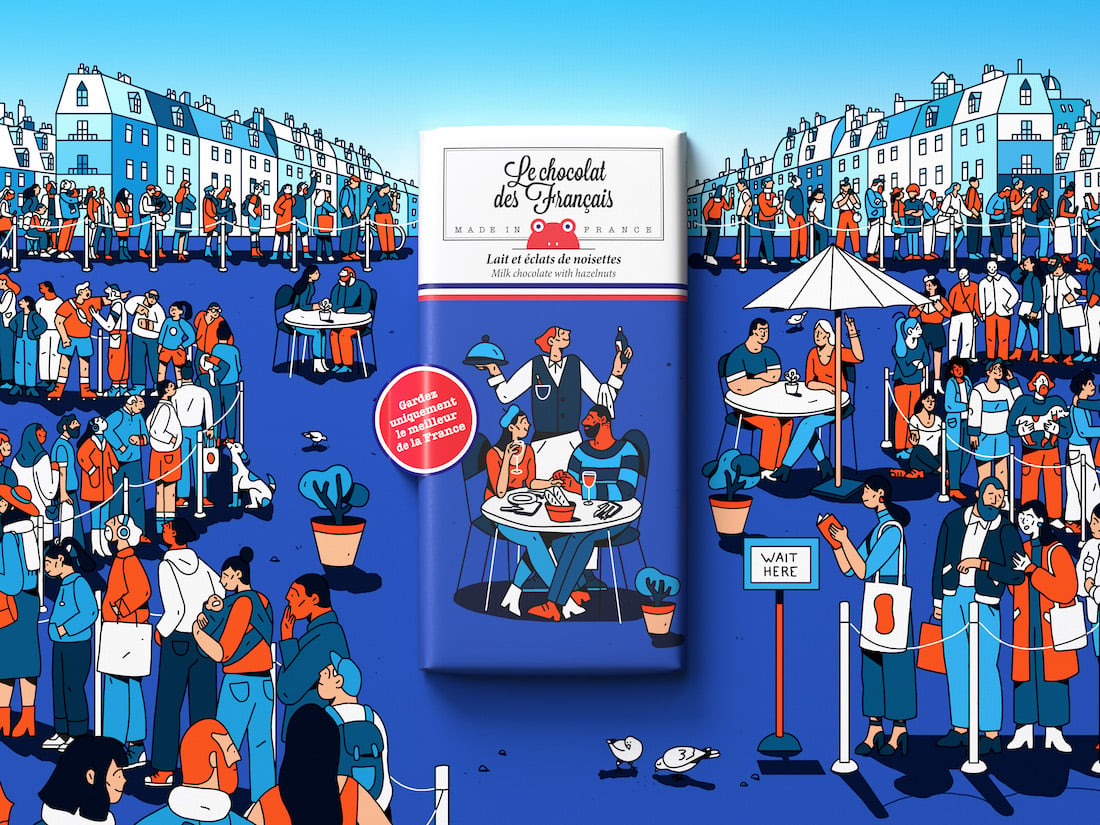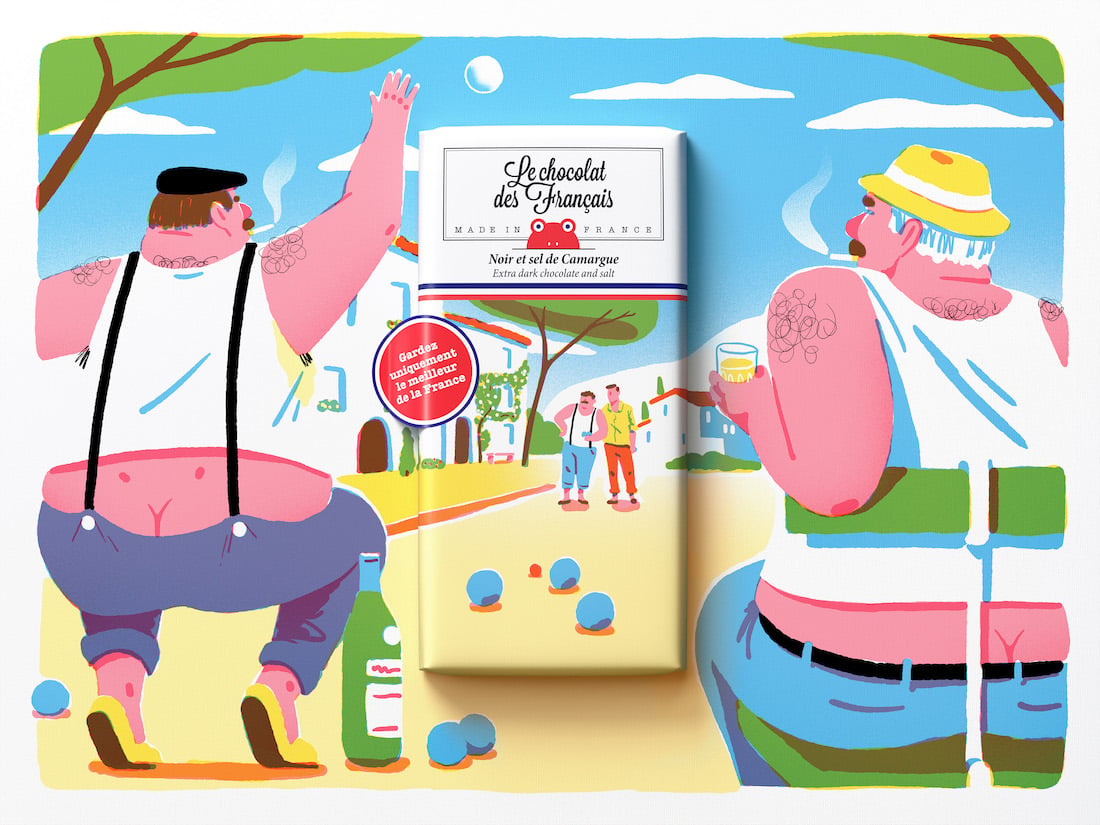 The seven visuals and colourful new packages, which perfectly embody the brand's values of authenticity and indulgence, were created in collaboration with talented local artists Laurène Boglio (The Kiss), Beatrix de Gevigney (The Arc de Triomphe), Simon Bournel-Bosson (The Moulin Rouge), Leonie Despres (The Terrace), Clément Soulmagnon (Pétanque), Charlotte Molas (The High Heel) and Hubert Poirot Bourdain (The 2 CV).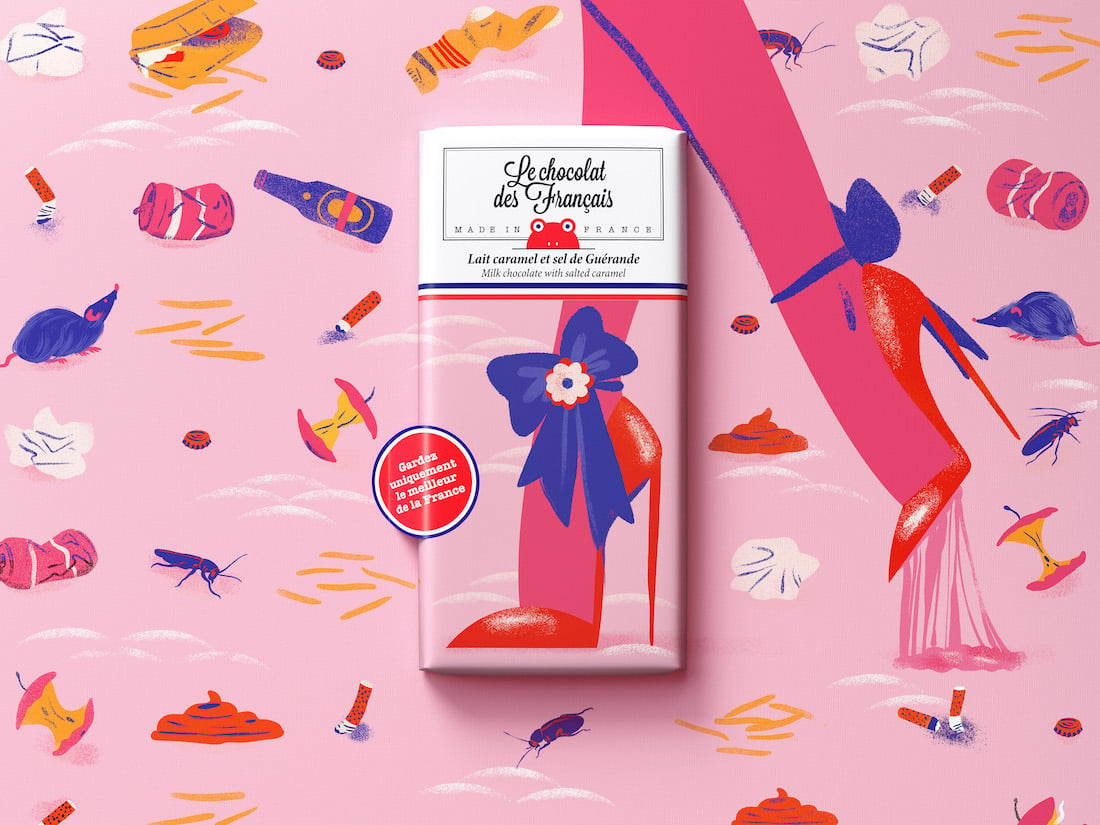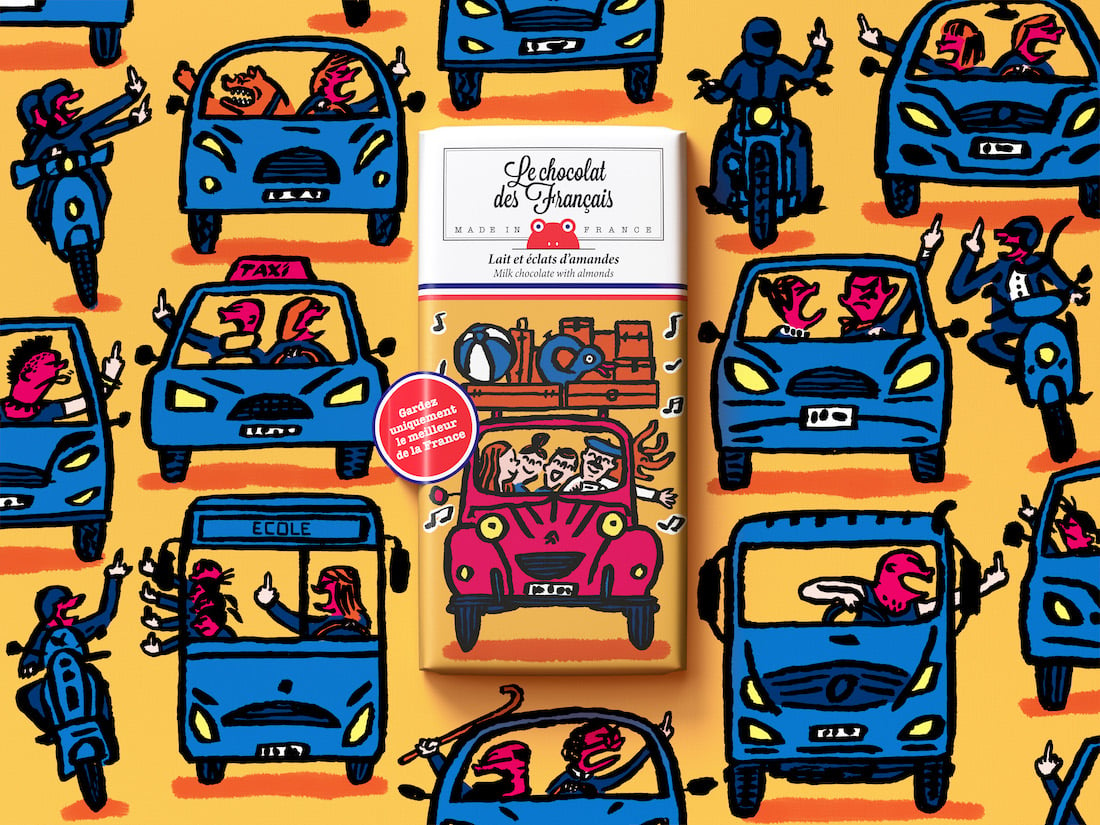 The first colour-your-own chocolate wrapper
The brand is no stranger to original marketing campaigns. In 2015, a few months after it won the "Up-and-Coming Chocolate Brand 2015" award at the Salon du Chocolat in Paris, the brand partnered with upmarket Parisian department store Le Bon Marché to launch the first chocolate bar with a colour-your-own wrapper. This series of wrapper designs was inspired by New York's Brooklyn neighbourhood, a hotbed for all things culinary and creative in the city.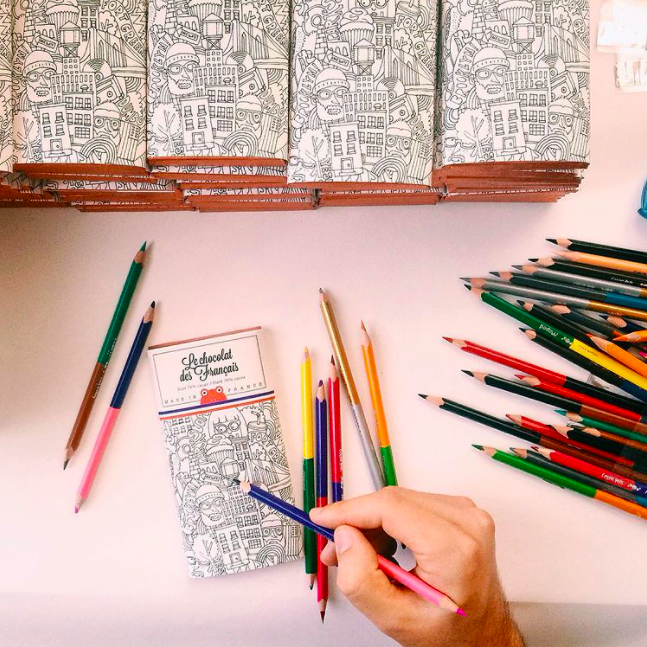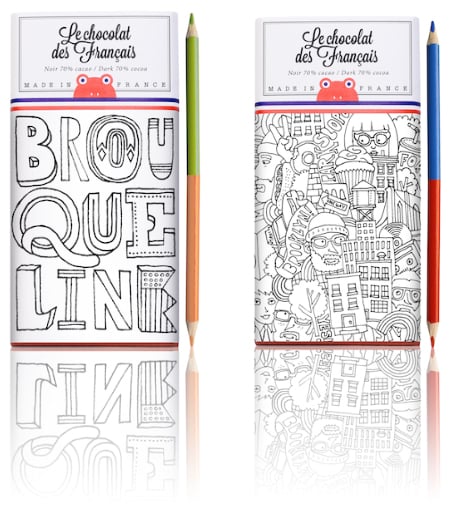 An exhibition for a good cause
Less than a year later, at Easter in 2016, Le chocolat des Français exhibited its chocolate bars at the Sergeant Paper gallery in Paris as part of a show to raise money for disadvantaged children. 500 unique pieces were illustrated by a hundred or so French and international artists, including actor Charlotte Le Bon and illustrators Soledad and Jean André. Each bar was sold for between 25 and 300 euro, with all proceeds going towards building a school in Nepal.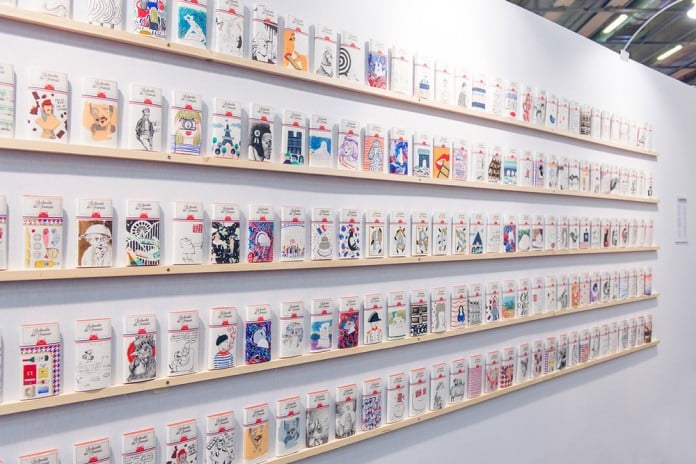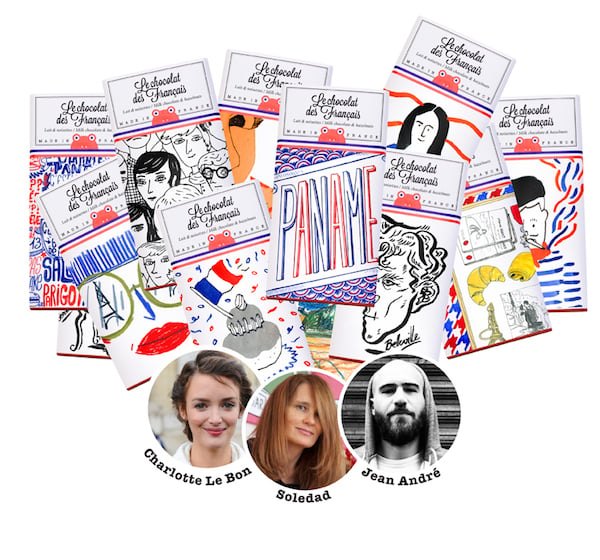 Vibrant packaging that's an international hit
Today, the brand's mascot – a little red frog with big blue eyes – can be seen all over the world. Founded at the end of 2014 by Matthieu Escande and Paul-Henri Masson (who were joined shortly afterwards by Vincent Muraire), the brand is now sold in over 400 locations worldwide. From the outset, the founders – former art students – have skilfully blended their two passions, art and chocolate, with everything made in France. And this has been the key to their success in an ultra-competitive market dominated storied brands, especially the famous Swiss and Belgian chocolatiers.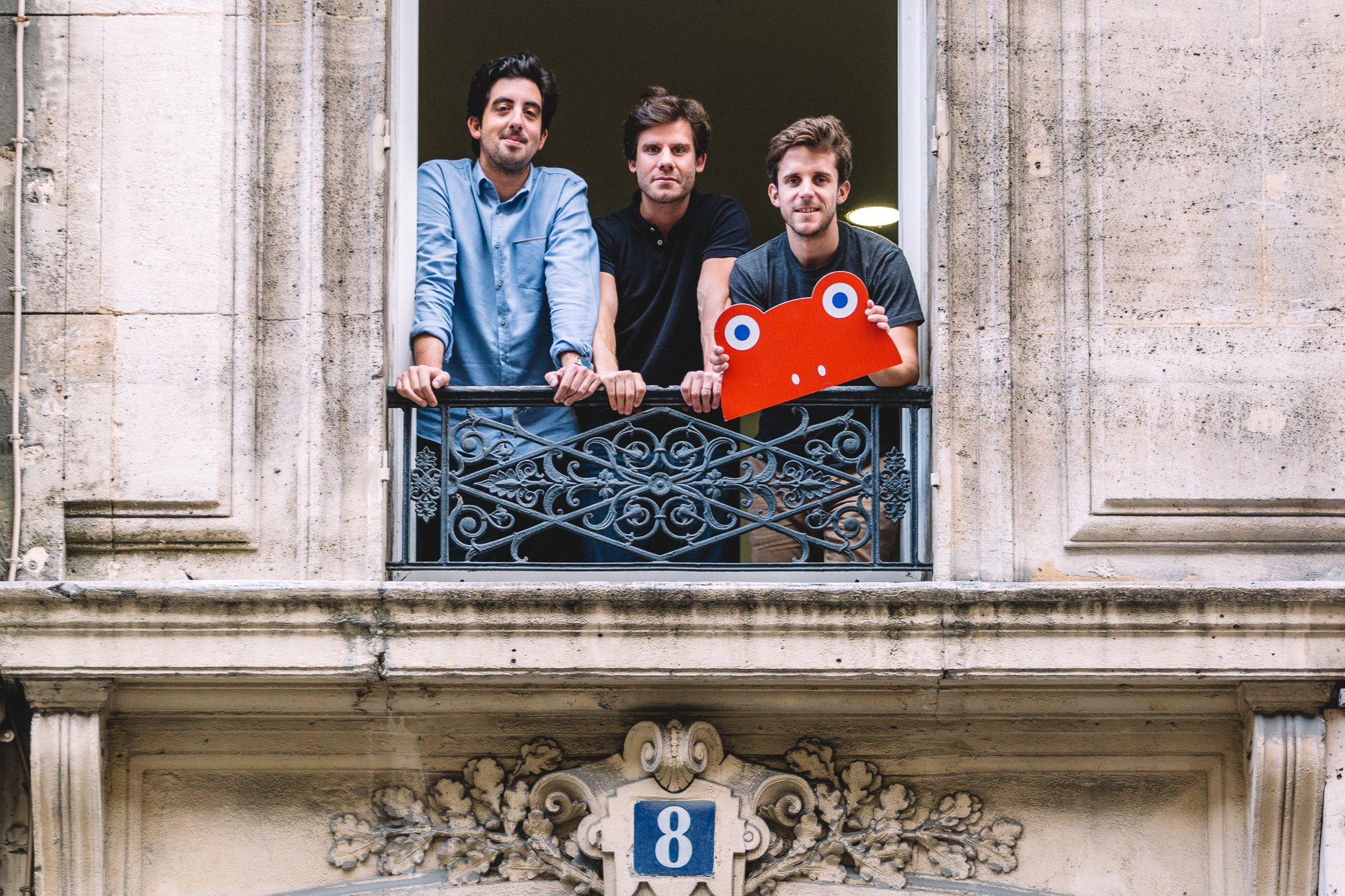 As Paul-Henri Masson, one of the co-founders of this French start-up explains: "We thought it was a shame that French chocolate, which boasts probably the best chocolatiers in the world, was so poorly represented… We wanted to break the mould of artisanal chocolate by bringing to it a good dose of creativity and humour." Le chocolat des Français offers an original and refined art de vivre à la française, and therein lies its appeal. The "Made in France" label is increasingly coveted by the French and foreigners alike; France's image is really inspirational.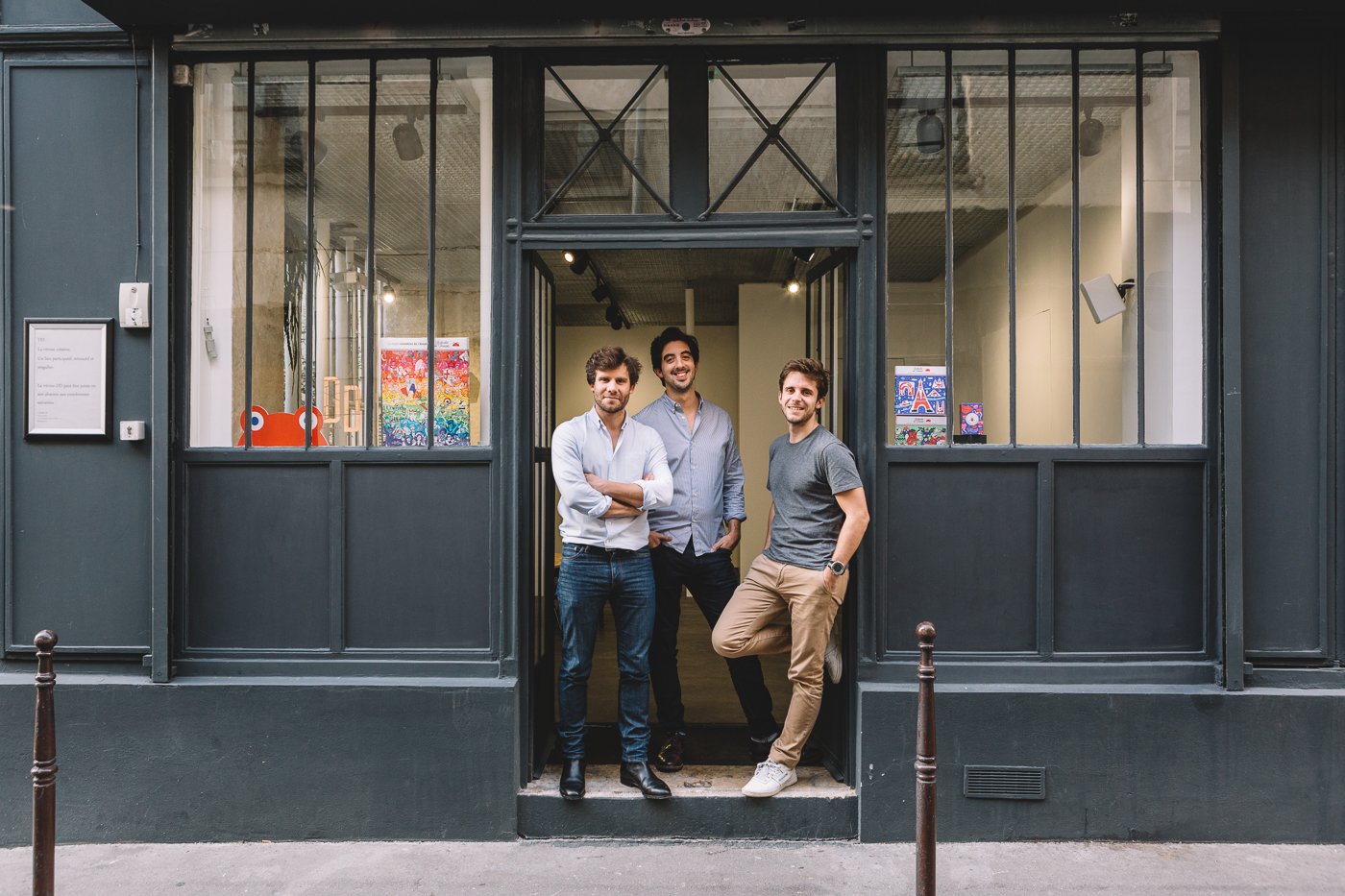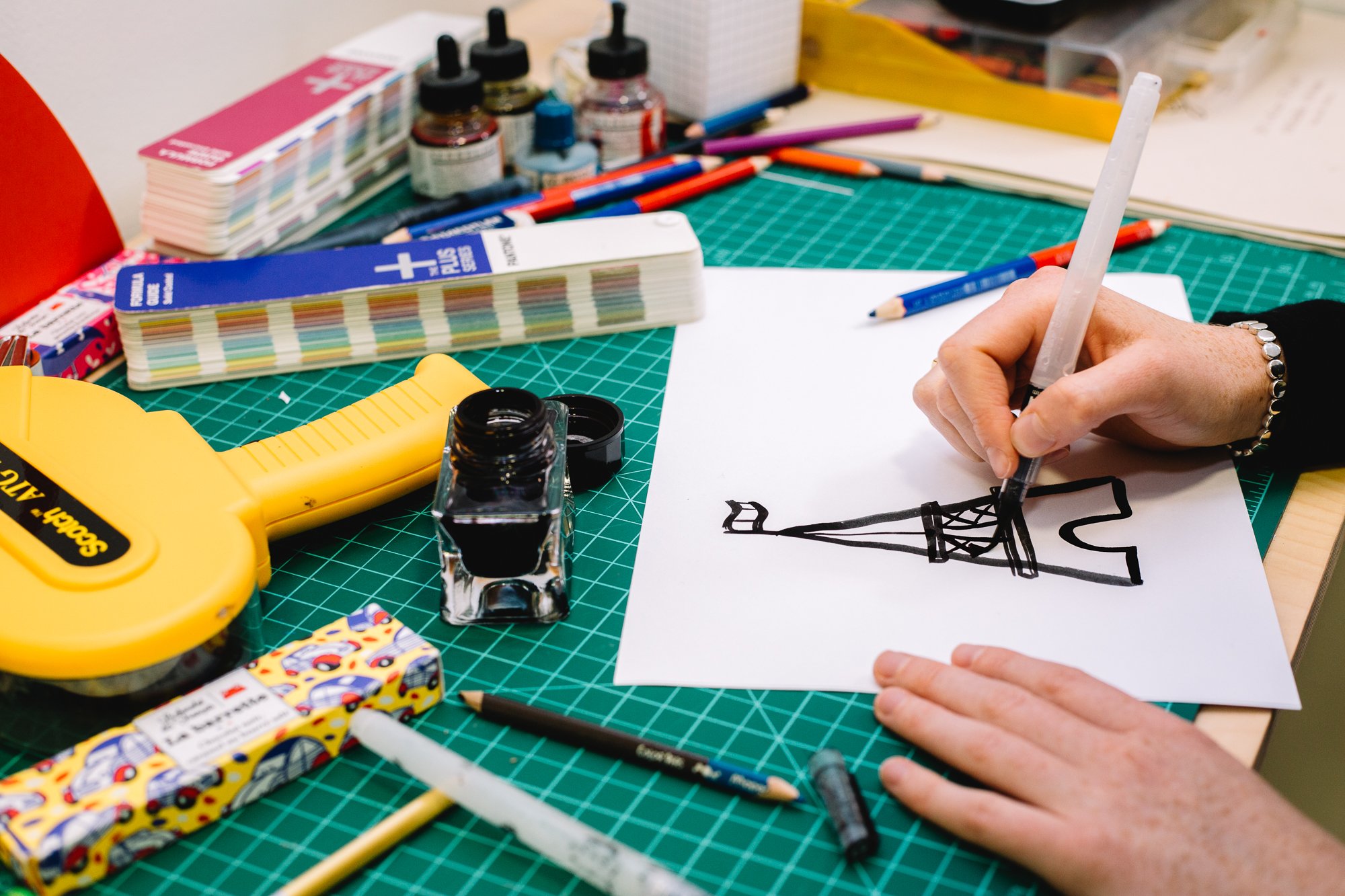 Today, Le chocolat des Français is easily recognisable and their products taste as good as they look. Made in the Île-de-France region in the French chocolate-making tradition, they are 100% natural, 100% organic and use 100% pure cocoa butter with no palm oil or preservatives. And the brand is committed to reviving and developing the region's chocolate-making culture.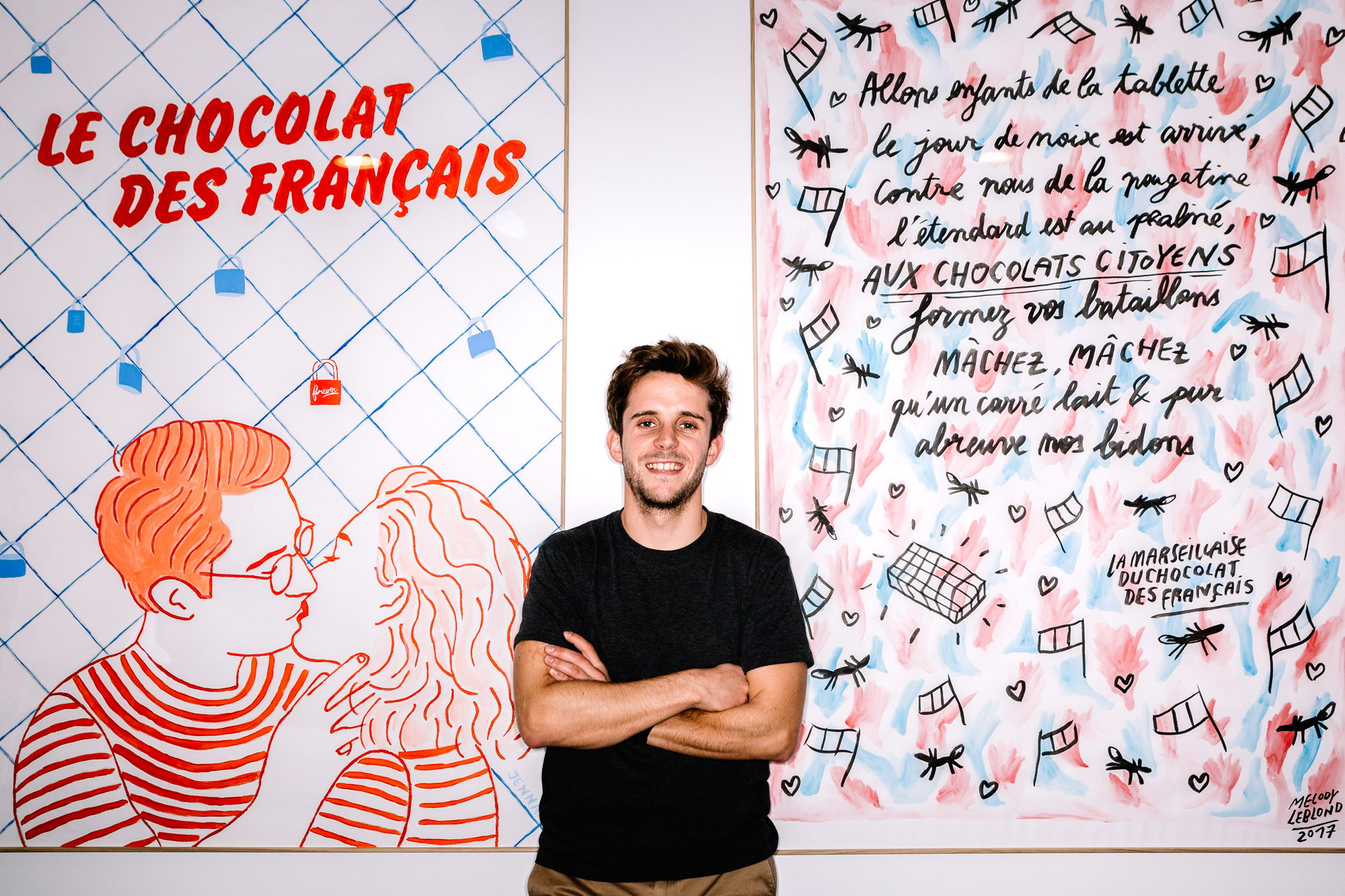 The brand has built a loyal following thanks to its know-how and the 100 or so artists that have collaborated on its packaging, which include the likes of Jean André, ZEP, Edith Carron, Jul Serge Bloch and Arthur de Pins. And its bars of chocolate have become must-haves for showing off on Instagram, gifting to friends or taking home as souvenirs of Paris.