In 1964, when the manager of the Rolling Stones became captivated with her at a party, Marianne Faithfull was an innocent London teenager, descended from aristocracy. That same year the young girl sang the song 'As tears go by', written by Keith Richards and Mick Jagger, who Marianne soon began dating. And so began her decline. It was the transgressive 60s, when alcohol and drug use were the order of the day in London circles. On one occasion, the police surprised guests at a party at Keith Richards' house, finding them in possession of LSD. There was a woman with them, who they found naked wrapped in a rabbit fur rug. It was Marianne.
The relationship, which resulted in an abortion, numerous infidelities and even an attempted suicide by the actress and singer, lasted four years. And it gave us a number of iconic Rolling Stones songs, such as 'Sympathy for the Devil', inspired by 'The Master and Margarita', a book by Mikhail Bulgakov which Marianne gave to Jagger, and 'Wild Horses', in which the singer spells out the end of the relationship.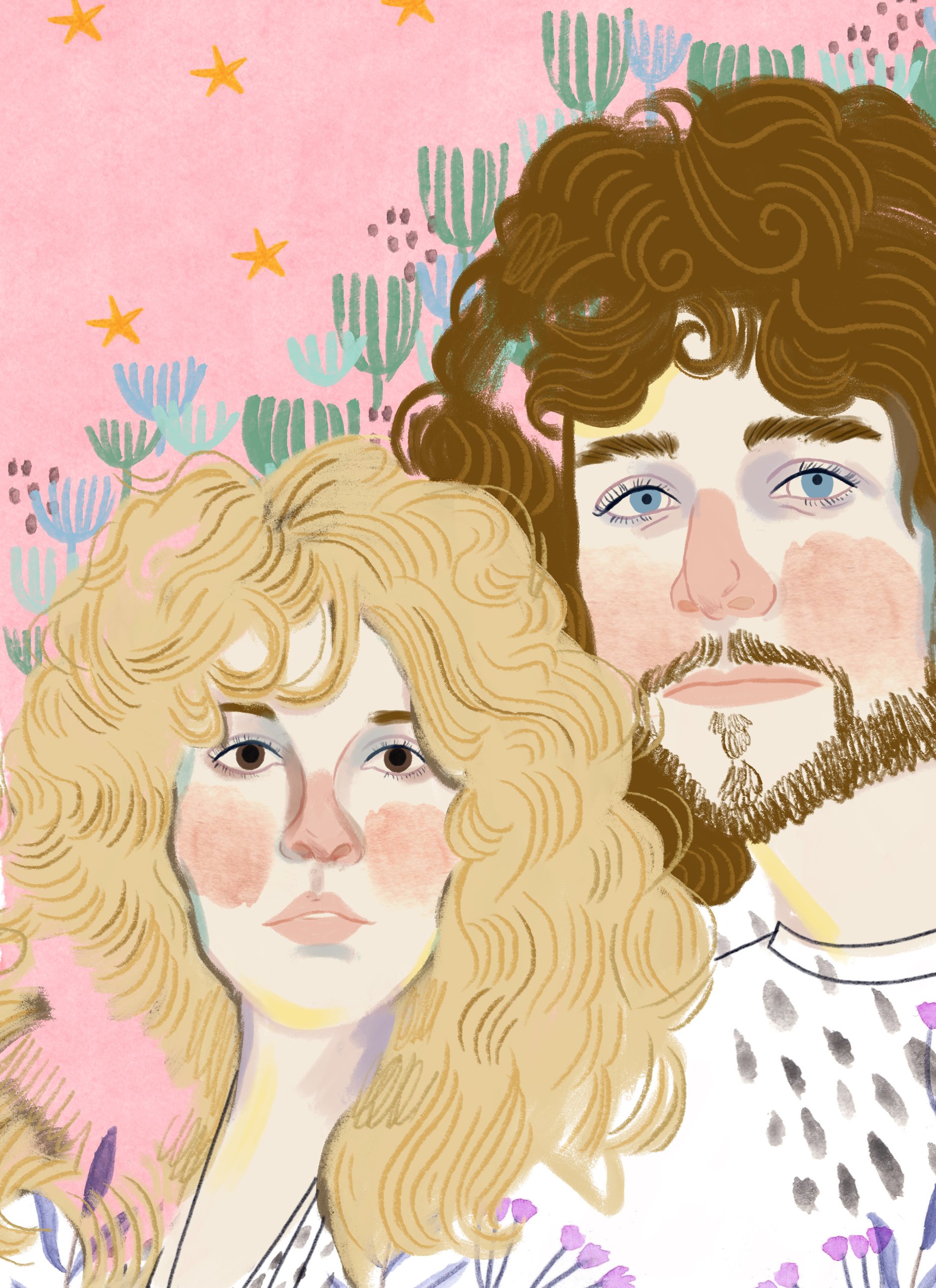 The relationship between Marianne Faithfull and Mick Jagger is just one of the romances we learn about in 'I will always love you'. This book, by illustrator Marisa Morea (1982), takes as its starting point the great love stories in the world of music to talk about the albums and songs that have left their mark on the musical imagination of generations. Stories such as Jane Birkin and Serge Gainsbourg, who created 'Je t'aime… moi non plus', one of the most sensual songs of all time; the relationship between John Lennon and Yoko Ono, which gave rise to the anthem 'Imagine'; the 'Summer of Love', in which Nico and Jim Morrison met; Sonny Bono and Cher's whirlwind romance when she was only 16 years old, whose single, 'I Got You Babe' propelled them to stardom; Tina Turner, whose relationship with Ike Turner was marked by abuse; and even love triangles such as the one between Leonard Cohen, Joni Mitchell and Graham Nash. All given a colourful personal touch by the illustrator, who started with drawings by hand which she later scanned and digitally refined.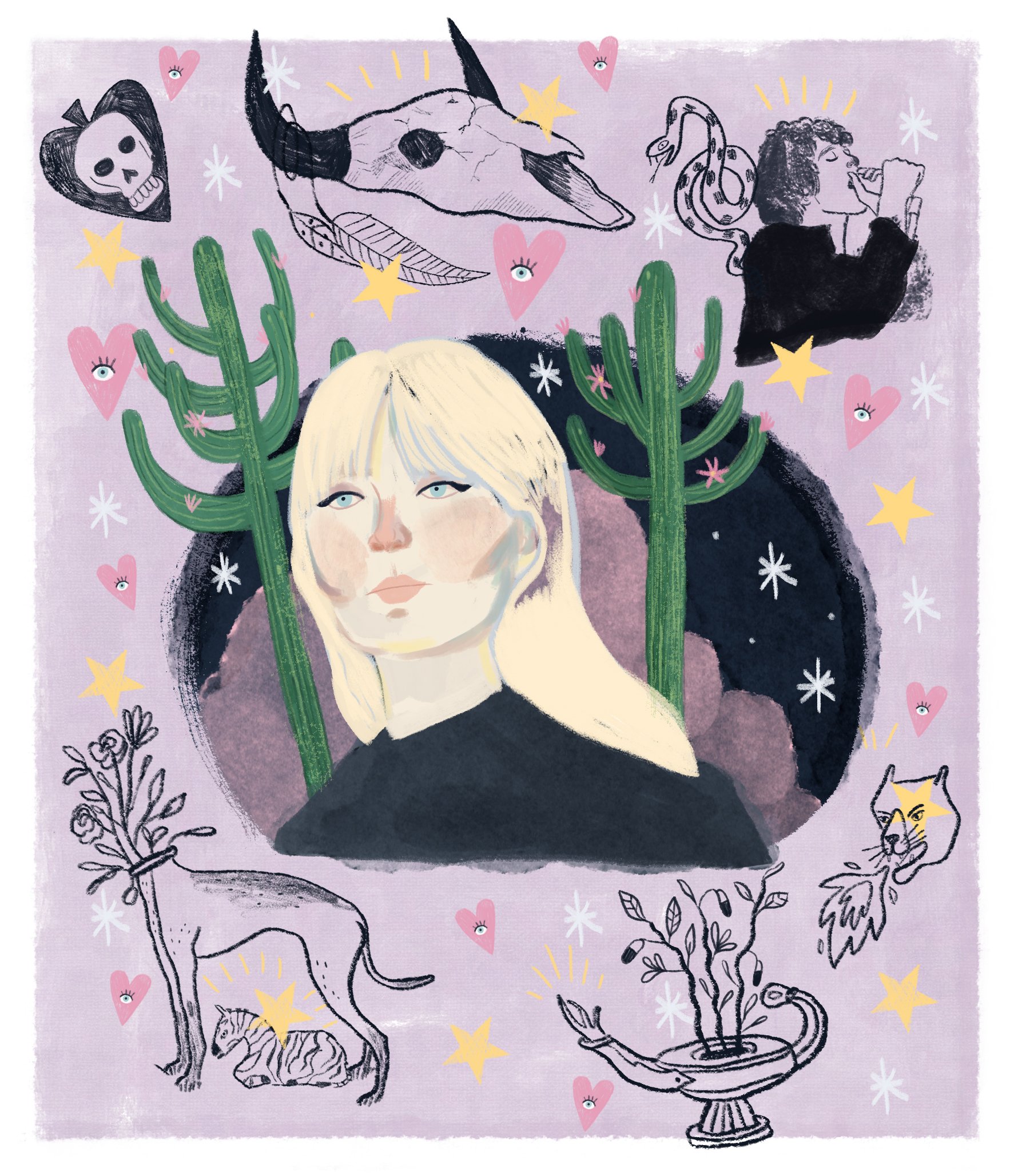 "The idea for the book came from my passion for music and my love of illustration," says Marisa Morea, who defines herself as a curious person and a voracious consumer of music, documentaries and biographies of singers, among others. The publisher gave her the freedom to illustrate whatever theme she wanted, and she didn't hesitate to pour all her knowledge into the 21 chapters that make up 'I will always love you'. The book begins with a declaration of intent by the author: "The word 'always' terrifies me, especially when followed by 'love you'".
That is why all the stories play with the idea that eternal love does not exist. "Maybe I'm a little morbid, but whenever I've liked a song and become interested in the artist, it's always the case that they were in love with another artist and now they're no longer together," she says. In the end, however, she has a kind of epilogue of couples who, despite the passage of time, are still together, such as Gloria and Emiolio Estefan, Alaska and Mario, Elvis Costello and Diana Krall, and Beyoncé and Jay-Z. "I didn't want to be too pessimistic."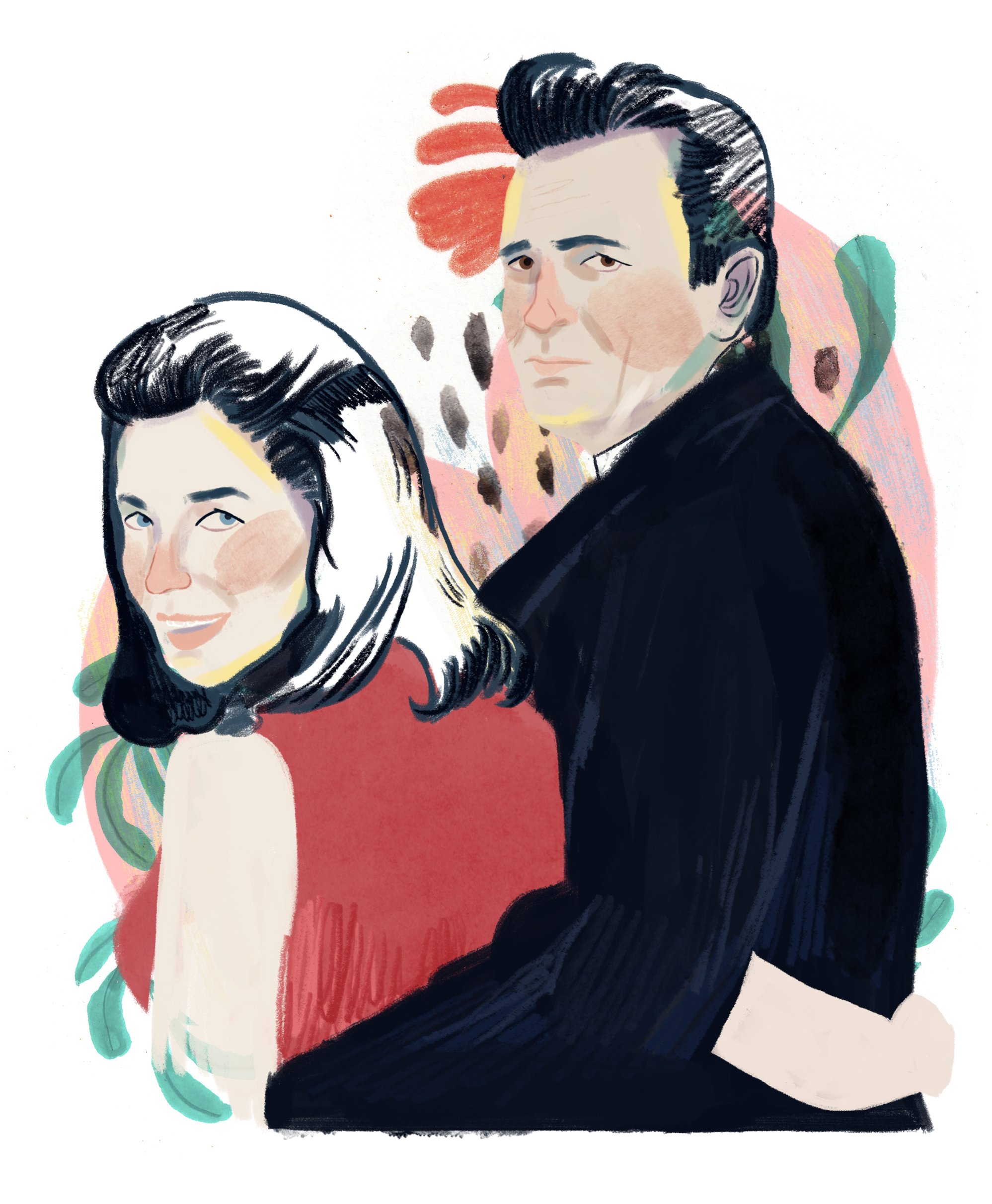 In her everyday life Marisa, who one day left her job as the art director of an ad agency to make her hobby of illustration into a career, mostly illustrates children's books: a field in which she has achieved international recognition. Currently, for example, she is illustrating a series of children's books about the history of humanity in collaboration with the British Museum. But she also finds time for advertising projects and work aimed at an adult audience. "I think I have a personal style that's also very commercial.
It suits children well because it's a bit naive, but it's also good for advertising because it's a discipline with lots of colour. As long as I can do everything, I'll take everything," she says firmly. She has rarely had the opportunity to write her own stories, as she did in 'I will always love you', and she doesn't rule out repeating it in the future.