Printing is an art.
And you don't need to be Rembrandt to make it work for you. Sometimes, the overlap between creativity, art and entrepreneurship can lead to incredible results.
That's certainly the case with Marjolen Verstappen, a young graphic designer and painter, who, thanks to our online printing services, created a truly unique square business card.
It's not just the unusual shape that makes this work so well. Here, the business card serves as window into the artist's creative world; it's both a means of contact and a condensed "portfolio" that showcases her skill and style as a painter.
A passion for art and painting, and a desire to express herself and build a reputation first at home and then are what led Marjolen to design an unforgettable business card. A miniature work of art, ready to catch the eye and linger in the memory of visitors to her exhibition. The result is a small item with enormous potential. At a glance, it nimbly rekindles the thoughts and feelings provoked by her paintings in the viewer.
Today we introduce Marjolen, her passion and her inventiveness.
Admire the creativity, spirit and sincerity of her pieces of art.
We're sure that they'll make an impression: from the smallest to the largest.
Enjoy!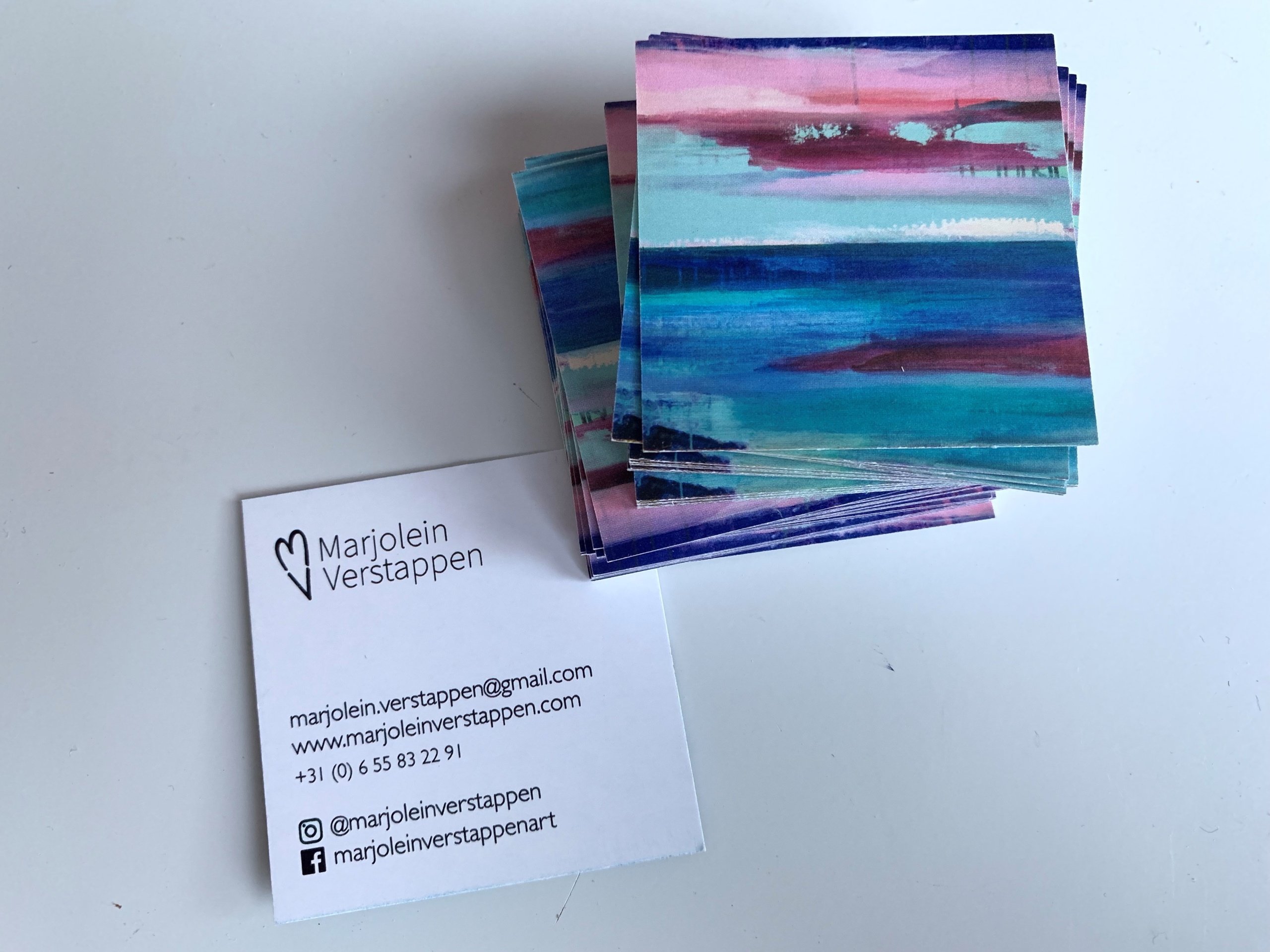 Who are you? Tell us a bit about yourself and what you do. Dreams, aspirations and talents. A short but faithful portrait!
Hi! I'm an artist and graphic designer based in Eindhoven, in the Netherlands. I love being creative! I've been working as a freelance graphic designer for some years now. For a few years, I've also been investing in my only professional artistic output. Painting is what I love to do most in the world. When I look at a blank canvas, I immediately start to think about potential combinations of colours and forms, as well as techniques to use.This is what really sets my pulse racing.
I'm currently displaying my work at several shows in the Netherlands and my dream is to exhibit abroad more. Of course, I'd also like to sell my pieces and see people pleased and happy when they see them.
Can you explain to our readers what you produced using our printing presses?
I produced square business cards that feature a particular detail from one of my paintings.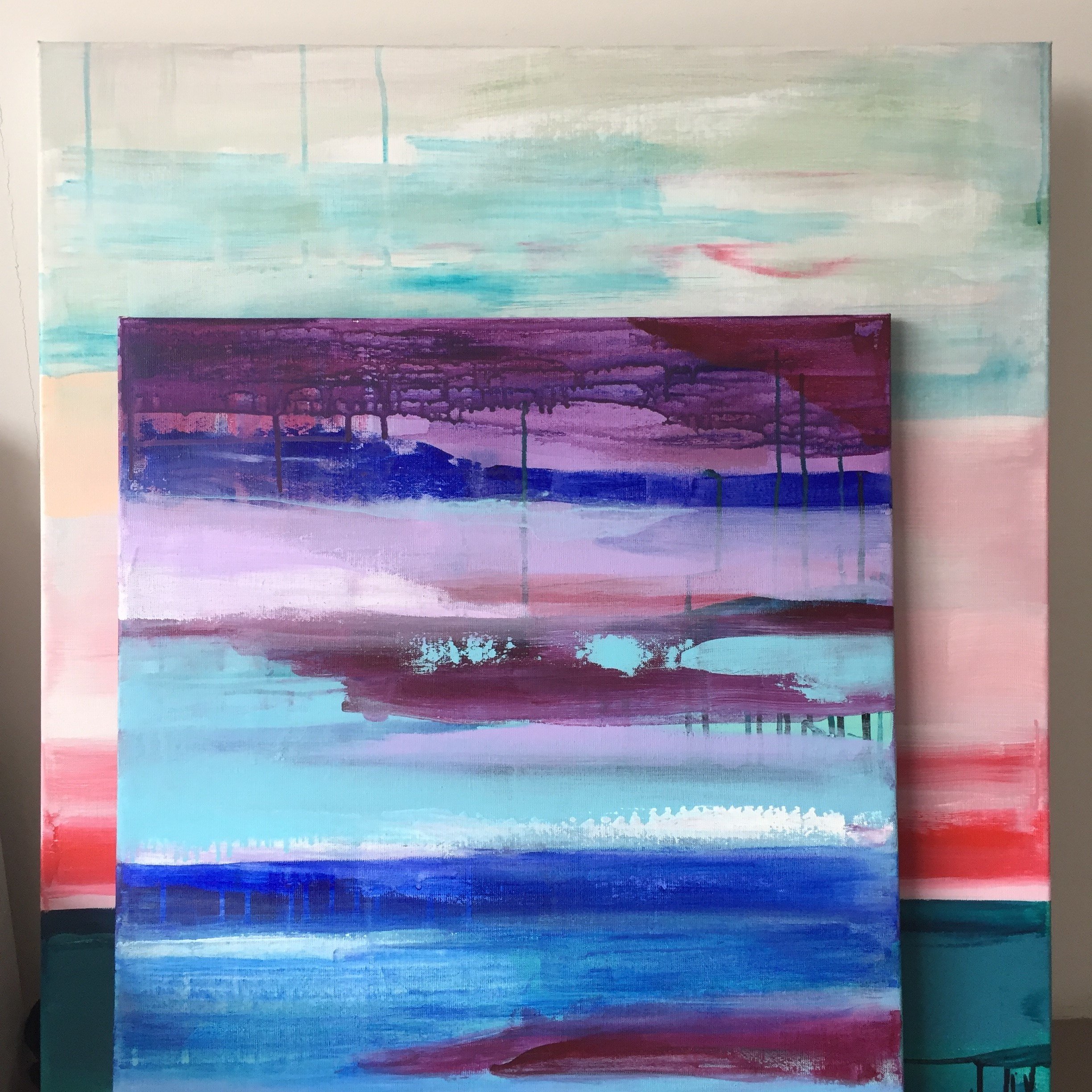 Let's rewind to the very beginning. Where did the idea for this project come from? Is there a particular story behind it?
To be honest, it was all very simple. I wanted to create custom business cards in a square format. I think that this format is special and easily stands out compared to traditional rectangular business cards. So, I looked for a printing service that offered this particular format of business card and I found Pixartprinting.
Once you had found the right idea, you set a goal. What did you want to achieve with your idea? What was your objective?
What I needed was clear: business cards with my contact details. I needed to be able to give them to people interested in my work who had visited the art gallery where I was exhibiting. It's important that visitors remember me and can find me easily online to view my portfolio and Instagram account.I needed an unmistakeable business card that would immediately bring my work to mind once visitors had returned home.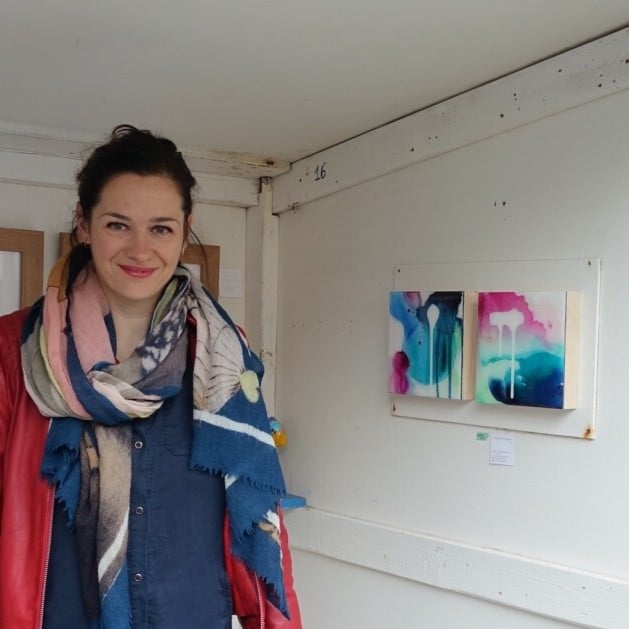 How did you turn your project into reality? What were the design phases and how many were there? Tell us about the process that brought your idea to life and made it ready for printing.
Drawing on my experience as a graphic designer, I designed the artwork for my business card myself. To do so, I used a detail taken from one of the pictures that would definitely be exhibited in my show.
How did you use print on demand to produce your work? Which materials did you choose and why?
For me, the process was quick and really simple. I used InDesign to create the artwork for the business card, I uploaded the PDF to your website and then I waited for the cards to arrive. Easy-peasy!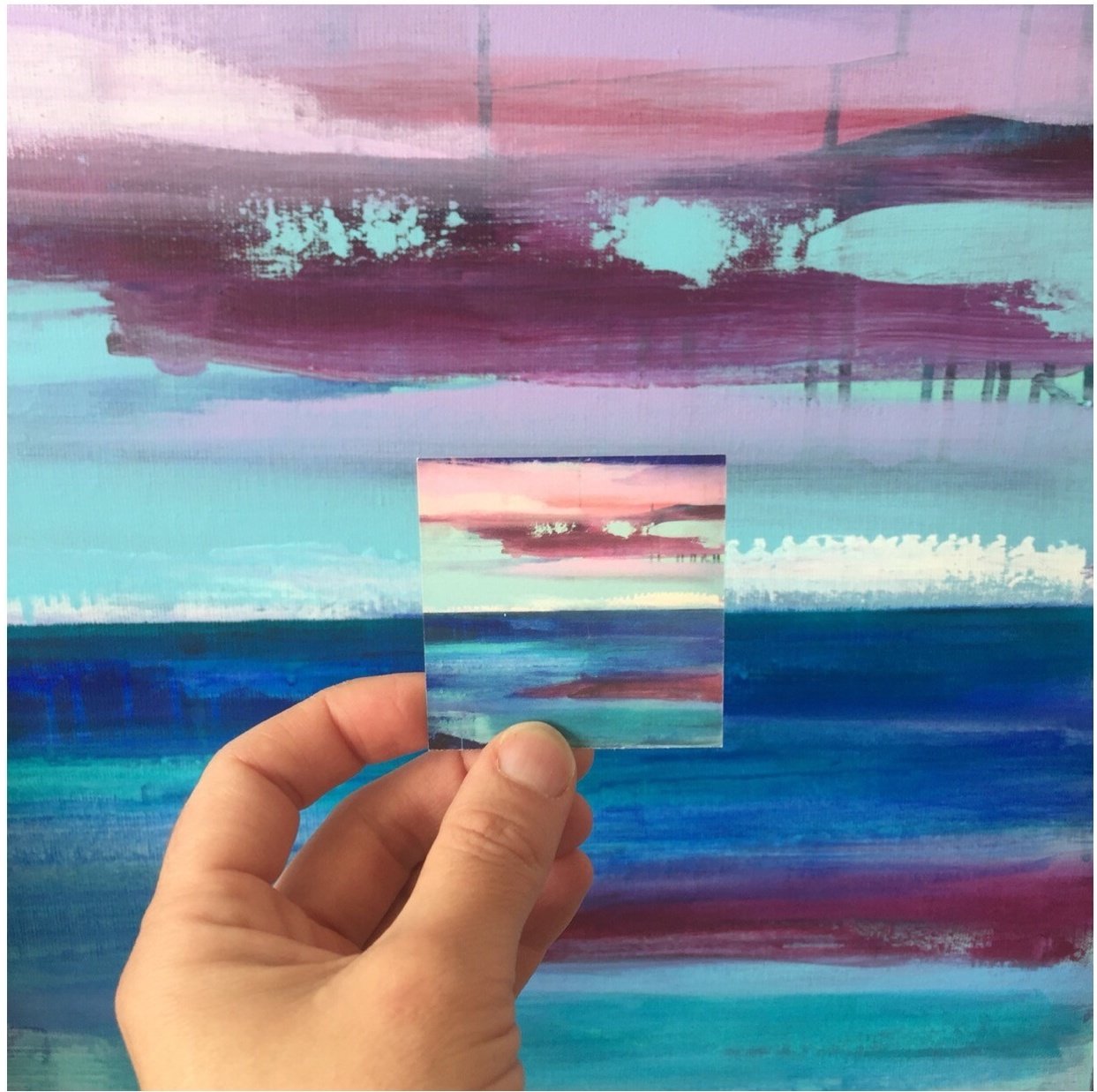 The time has come to use the printed products! In your case, square business cards. How did you feel when you saw them ready to be handed out?
It was really satisfying to hold them in my hands! I really liked their shape and the image quality. The result was exactly what I wanted.
This is only the start! What other projects do you have planned for the future? Can you share them with us?
Luckily, I always have lots of ideas running through my head! At the moment, I'm thinking about designing more business cards and art prints featuring some of my work so I can sell them online.