Decorating the office for a better working environment
We spend most of our lives at work.
There's no denying that we are in the office, factory or studio much more than we are at home. And we all know that our surroundings influence our wellbeing, and how we think and act.
Many companies have investigated how to furnish and organise work spaces so that people feel more content and so work better and more efficiently.
When people are happier at work, they have fewer issues, make fewer mistakes and complain less, and this leads to tangible results both financially and in terms of overall wellbeing.
Certain businesses, and particularly the world's most innovative firms, are focussing their attention on the walls as a way of improving the workplace: put simply, they are making them more colourful. This has developed into a vast array of interesting and creative solutions that go beyond mere decoration and involve the company philosophy as a whole.
By decorating the walls, businesses can play around with workplace geographies, motivate and inspire staff, and provide spaces that are more comfortable or that respond to specific aims, such as stimulating creativity.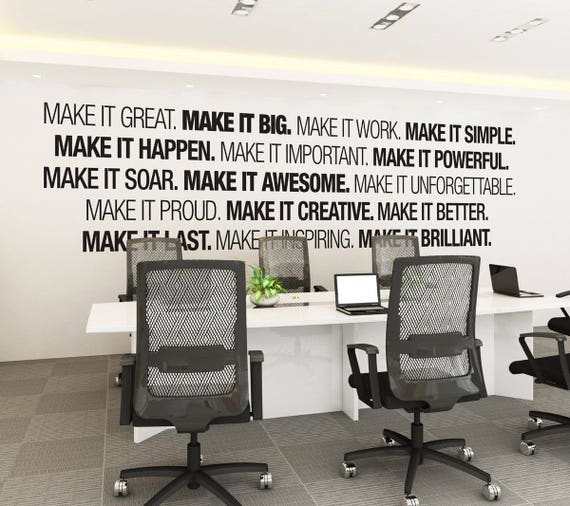 The aesthetics and creativity of those who work in the office are improved by embellishing it
Large companies and institutions in particular have always paid attention to interior decoration, but at the end of a period of minimalism, constructivism, rationalism, brutalism and endless amounts of concrete, we often end up working in bleak, heartless and cold spaces, where off-white rules supreme and blank walls are the decoration of choice because they are inoffensive and easy to maintain.
In recent years, following improvements in decorating products, companies have once again  started to want to add colour to their indoor spaces. Some striking examples have come from the most high-tech companies, for example those in  Silicon Valley, which have designed more engaging, and even fun, workplaces.
The realisation that we need environments that stimulate creativity in order to generate new ideas has therefore spread across the globe.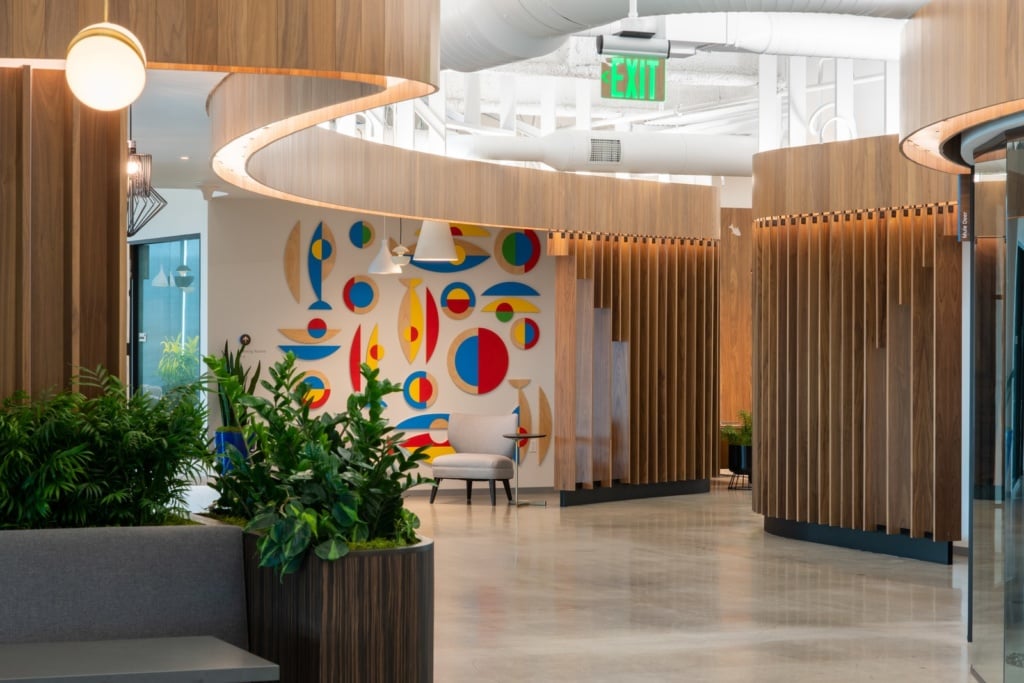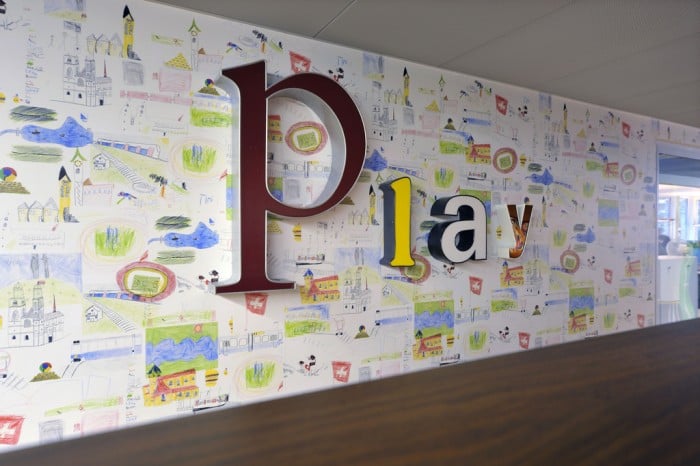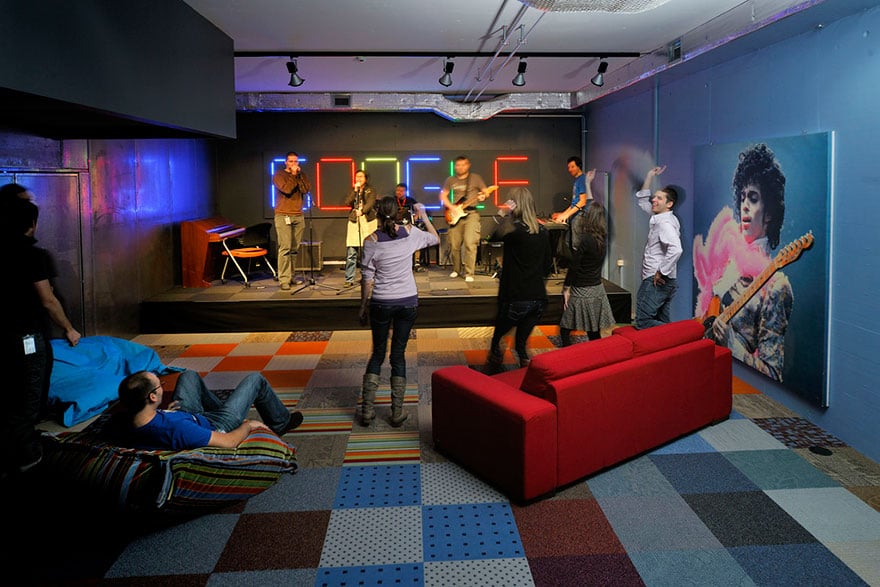 How to decorate a work space
Until around twenty years ago, companies did not have many options for decorating their walls other than painting them or putting up posters. However, in recent years, thanks to new materials and innovative solutions, the options for making work spaces more creative and stimulating have multiplied.
Let's have a look at some of them.
Pvc Film
PVC film does not break the bank and offers excellent versatility for graphic design. Although a reasonable amount of dexterity is required to apply it, it has the advantage of being easy to remove from the wall, meaning a space can easily be refreshed.
It can be cut to shape, and therefore interact with the shapes of the walls and any pillars.
It is probably one of the most practical and common solutions available, because it allows firms to commission or purchase works by illustrators or artists, for example, and then reproduce them faithfully. It is also the best method for displaying typography in the office, i.e. for putting motivational and inspirational quotes in large letters on the wall.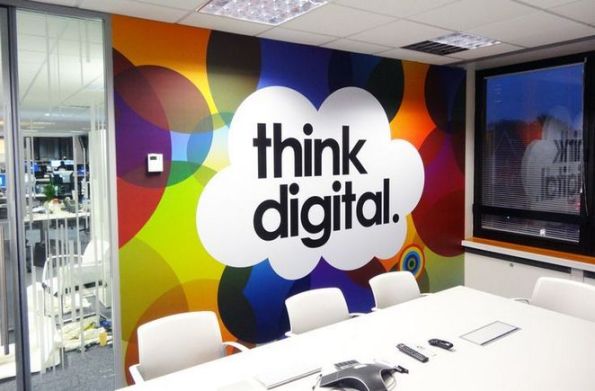 Posters and Large-format Printing
Another way to decorate offices is to hang items on the walls.
Traditionally this means posters, which have the disadvantage of having to be put in frames, which increases their cost; they are seen as on a par with works of art, and offer a print quality that cannot be achieved with other materials.
If, however, the aim is to create materials that are easy to hang and with an accessible price, and therefore easily replaceable, you are better off looking at panels and rigid media, which can also be used as items of furniture (dividers, POS displays and information signs).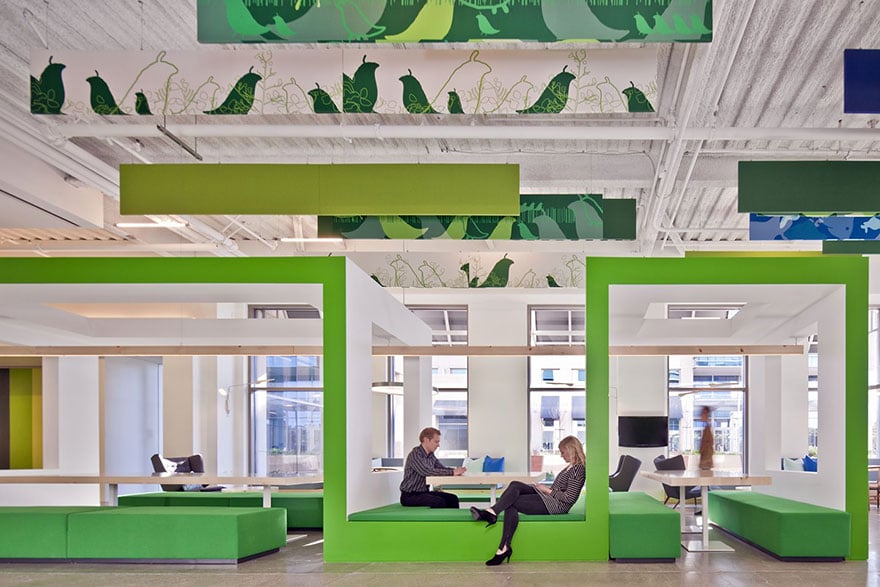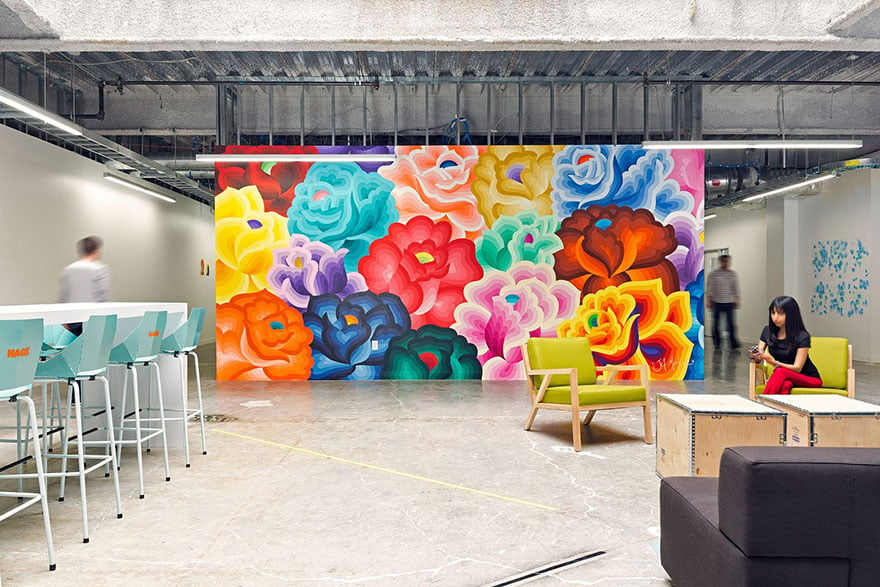 Small-Format Printing
A third approach, more minimalist and informal, is to put together mosaics (maximum A3 size) from a set of prints in small frames.
These have the advantage of allowing you to create a varied narrative, are easy to replace when you fancy a change and give the workplace a domestic and friendly feel.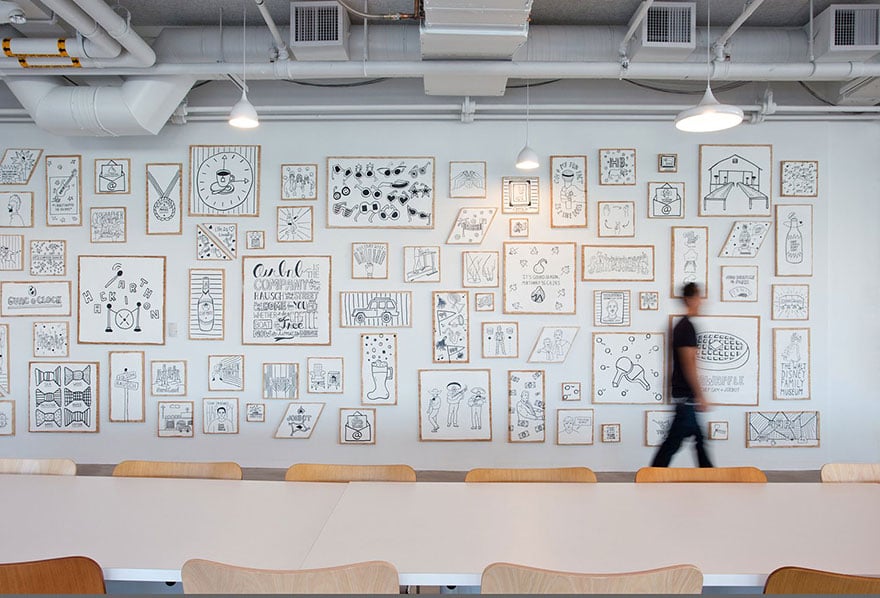 What to display on an Office Wall 
Many companies, erroneously, in my opinion, repeat the visual material they use to communicate externally – logos, advertising and other images and phrases describing the business – in their interior decoration, as if those working there were unaware of the firm's history and mission. It is much more effective to use interior decoration to inspire and motivate staff and create new thinking spaces for them, and so improve their wellbeing and creativity.