Spring will soon become summer.
And with it will come urban flowers as nature re-awakens. It's the season of long, balmy days perfect for afterwork drinks and outdoor adventures.
After the intrepid explorations of Daniel Frost and ineffable seascapes of Charlotte Curd, we return to the city with Anton Berezin. His Instagram profile oozes personality and creativity, which made us wonder how he'd approach our challenge. We asked him to imagine a metropolis invaded by spring a tinged with shades of Pantone Living Coral.
Anton's graphic compositions are unique. They blend the solidity of bricks and mortar with spring's joyful and colourful explosion in a bold and thrilling juxtaposition.
Ready to explore his metropolis?
Living Coral + Spring: Anton Berezin's graphic creations
These illustration series are the reflection of the springtime in city. I wanted to show not only nature metamorphosis, but also how the spring affects citizens' lifestyle.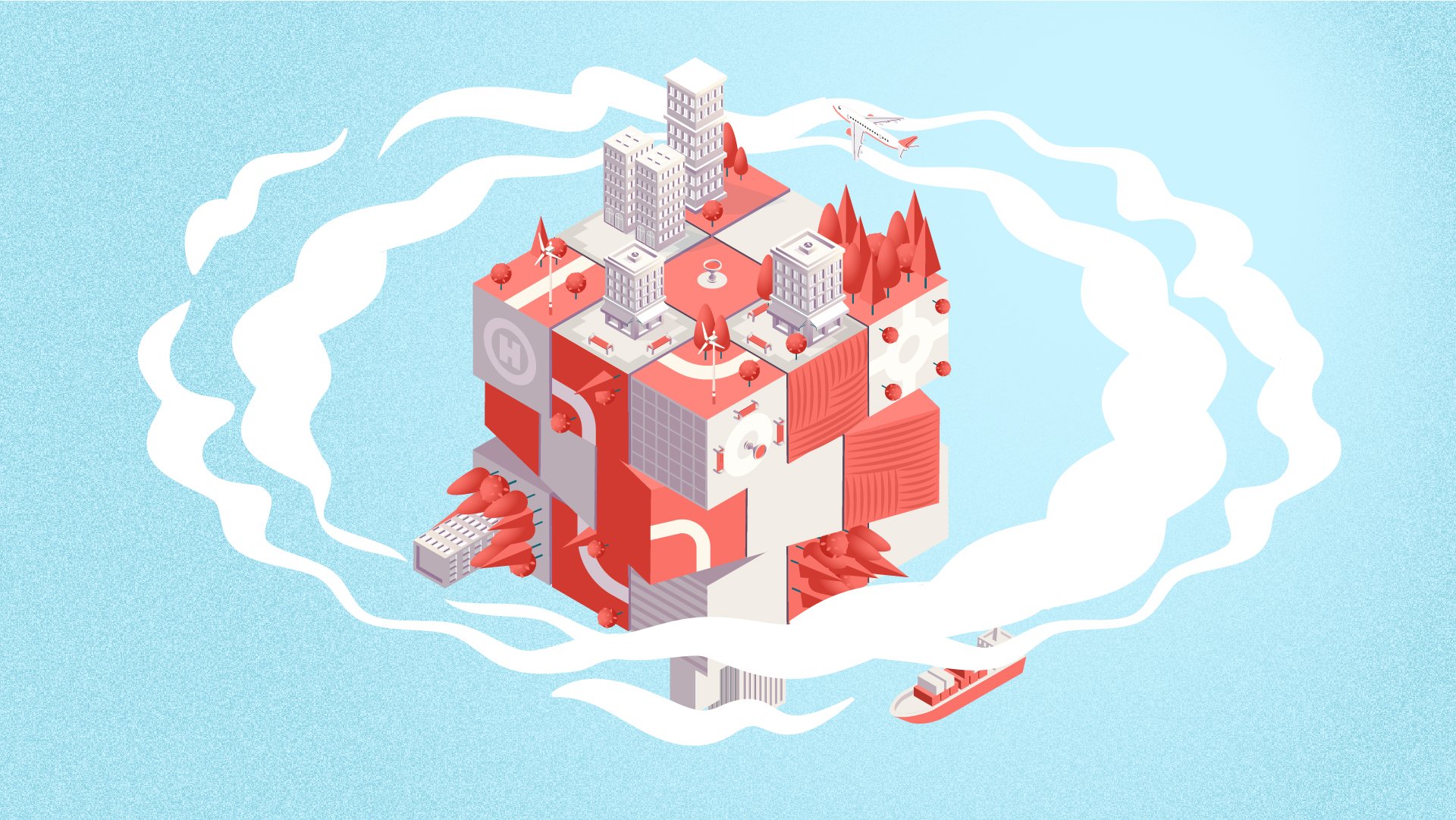 Drawing an urban landscape intertwined with nature was a real puzzle for me! So this idea became the basis of the first illustration of the spring Rubik's Cube. It shows, that the connection between nature and architecture is not perfect at all . There are a lot of unexpected combinations. But each of them is beautiful in its own way. Even when it looks like uncompleted puzzle.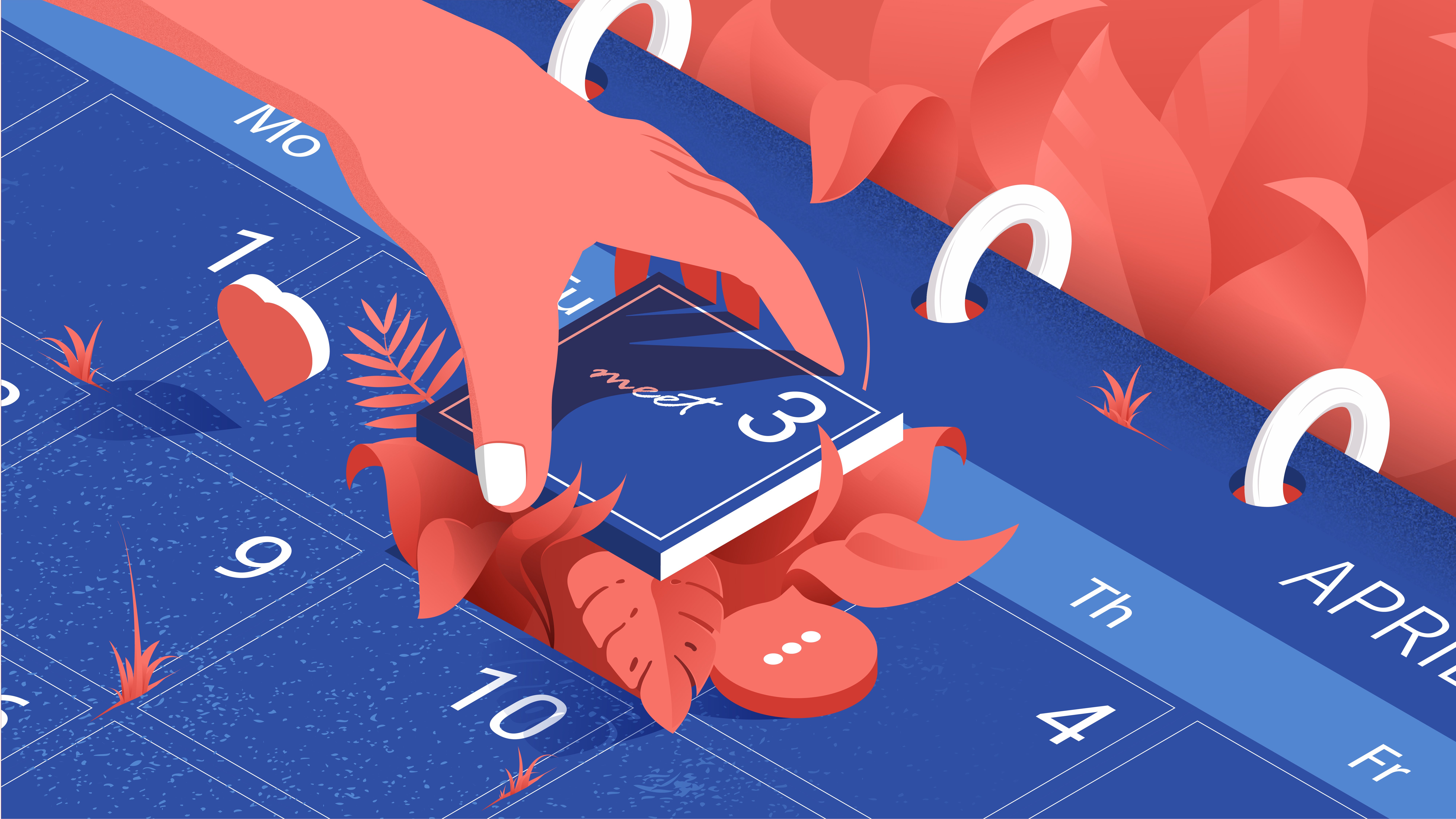 The idea with the calendar was one of the first that I came up with. Spring has an amazing effect to the rhythm of life. After winter slowness, people joy the sun. They are inspired by fresh ideas. Spring schedule explodes by meetings and plans. That's what it looks like in my illustration.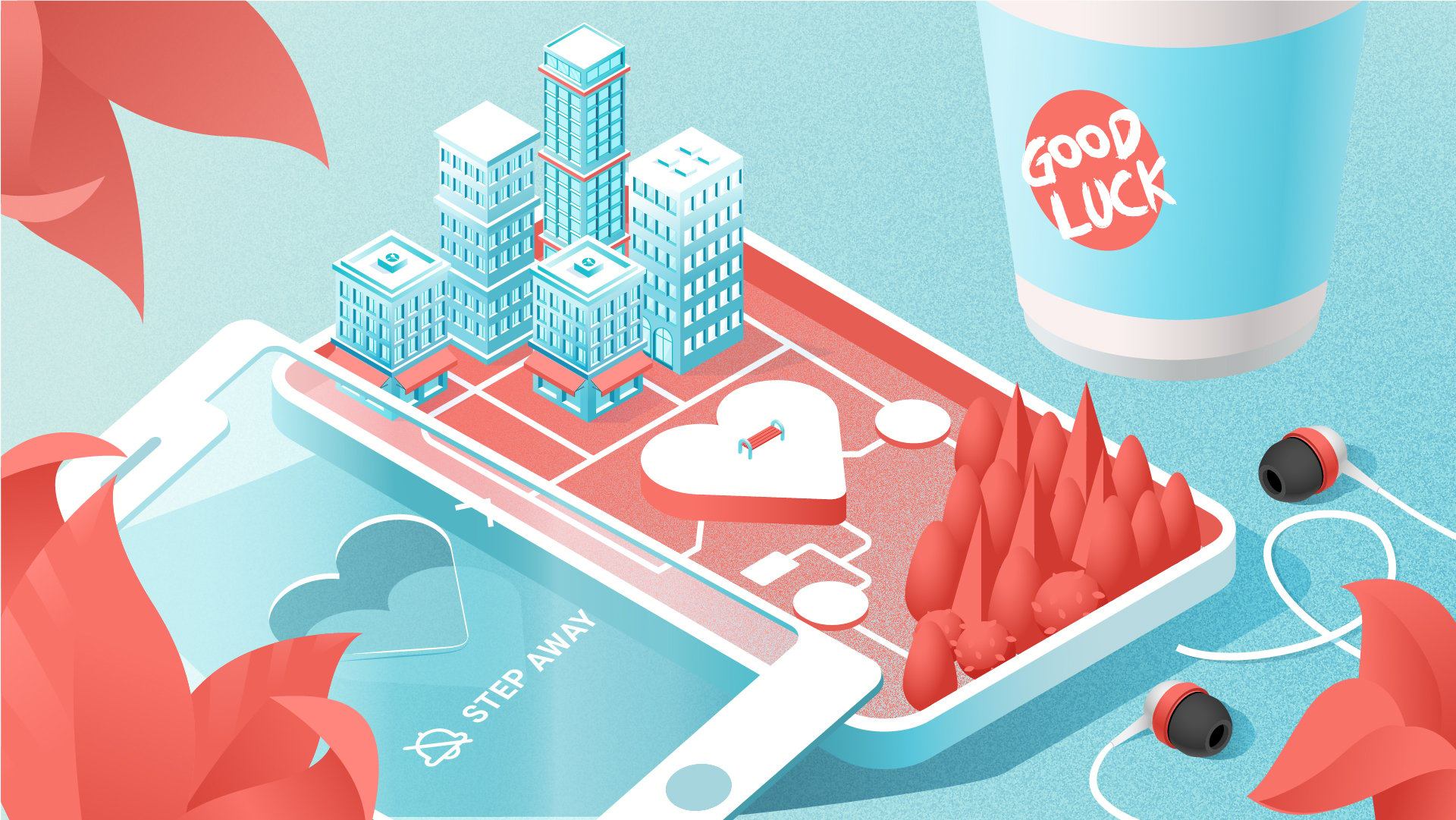 I reflected the idea of meetings and spring walks in illustration number 3. Because it is amazing to be "offline" in spring. Raise your eyes from gadgets and enjoy the sunny view of the city park. The great time to be in touch, not in the web-chat. The "Live coral" colour stands out against the background of cold ones. The romantic coral color symbolizing romantic meetings.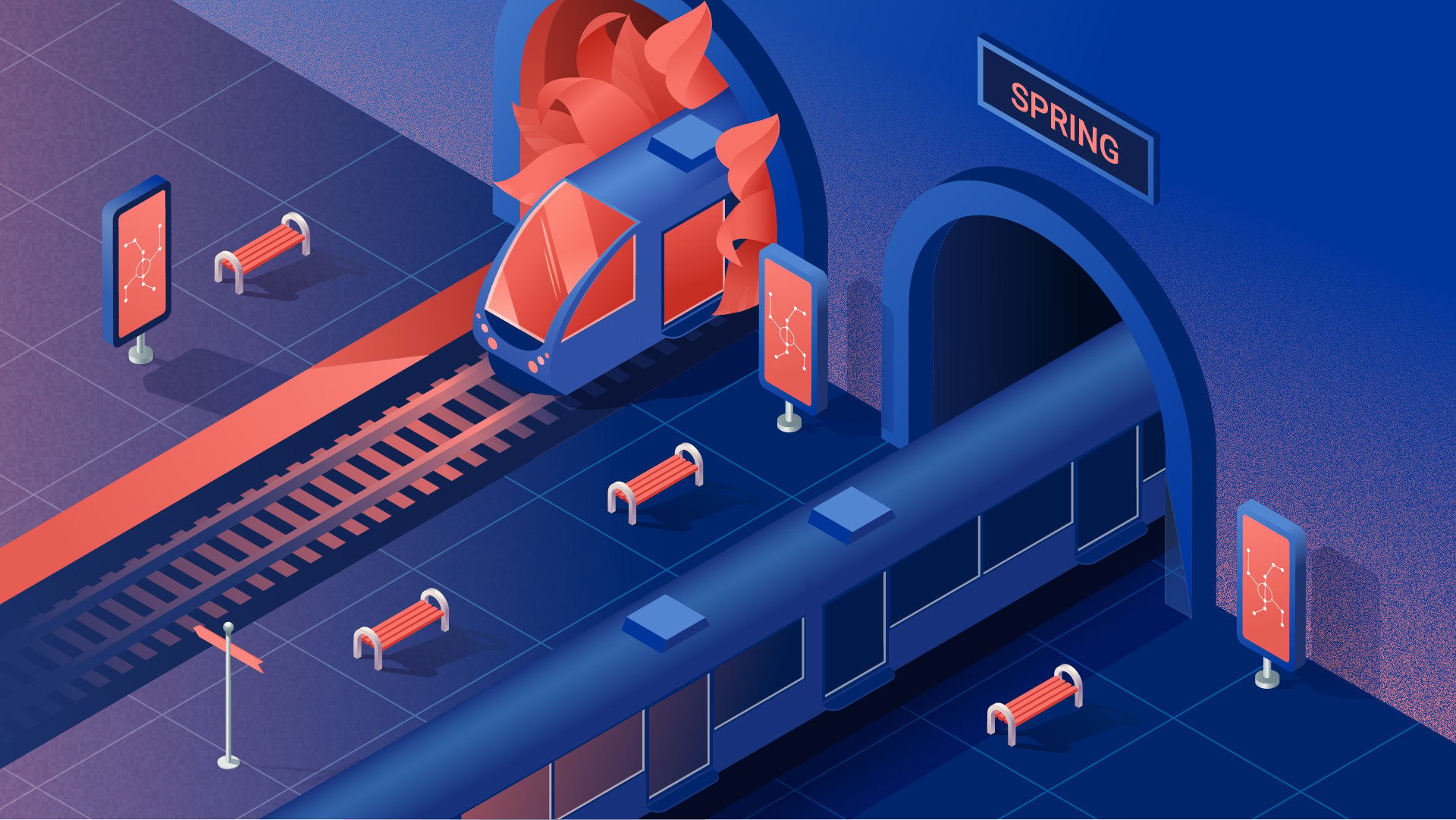 The another illustration about the movement and urban rhythm. Spring arrives into the city at the speed of a subway train. Bright colors come to replace the dark. And the spring sun, like a spotlight, illuminates the way of citizens and their future.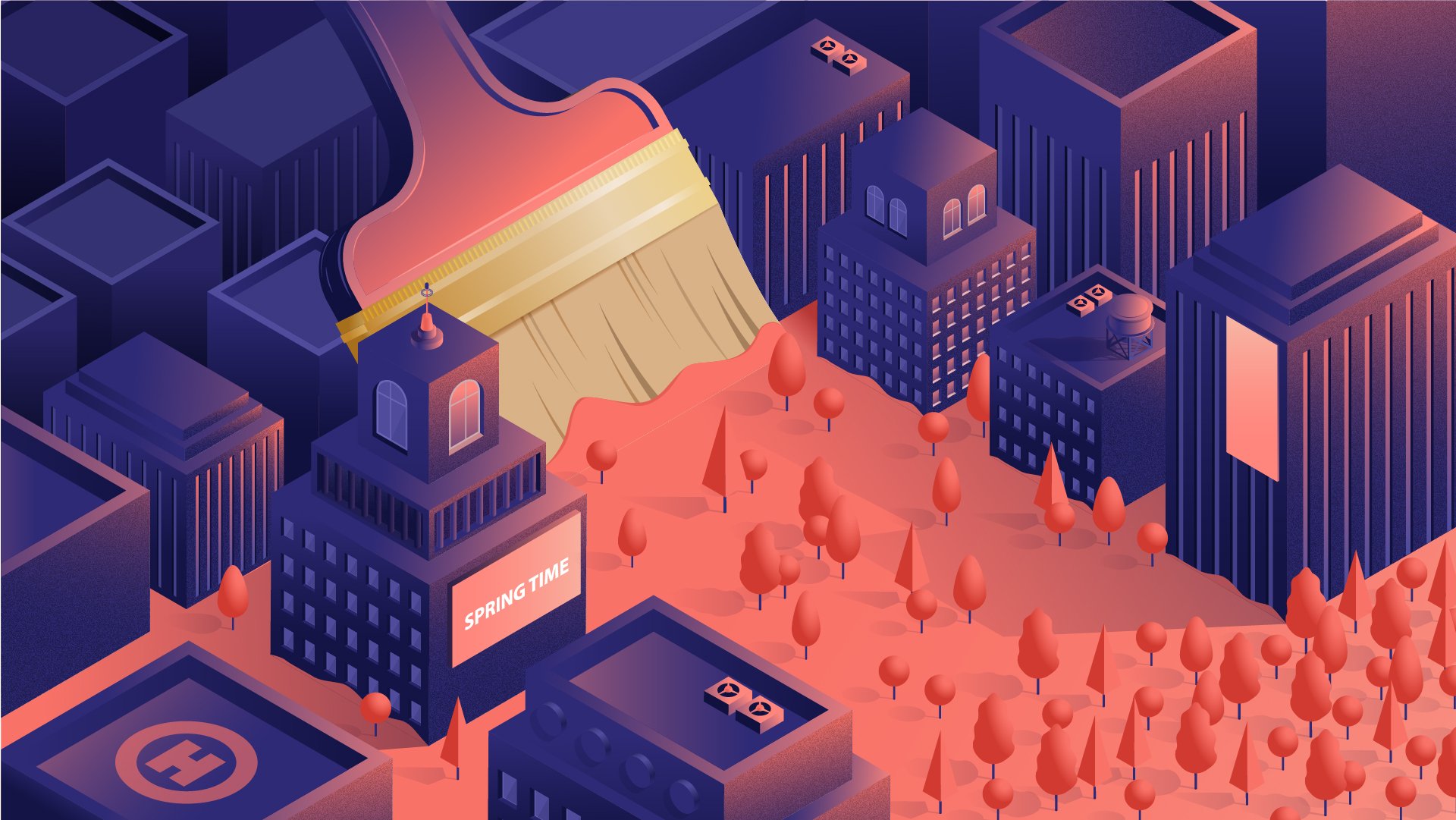 Spring in the city is always about getting warmer. I wanted to show the soft spring sunrise, which gradually paints the city in shades of coral. It makes the grey stern city alive. I wanted the viewer to feel this warmth, looking at the illustration. And hope I did it.
Who is Anton Berezin and what's his work like?
Anton is a young graphic designer with insatiable enthusiasm and curiosity for his profession. A well-travelled designer who craves encounters with life's every facet so he can interpret them in his own unique way.
We asked him to tell us about himself and his aspirations. Here's what he said:
My name is Anton Berezin, I am a graphic designer and illustrator from Russia. And today I want to tell a little about myself, what is my way in life and how it affects to my work.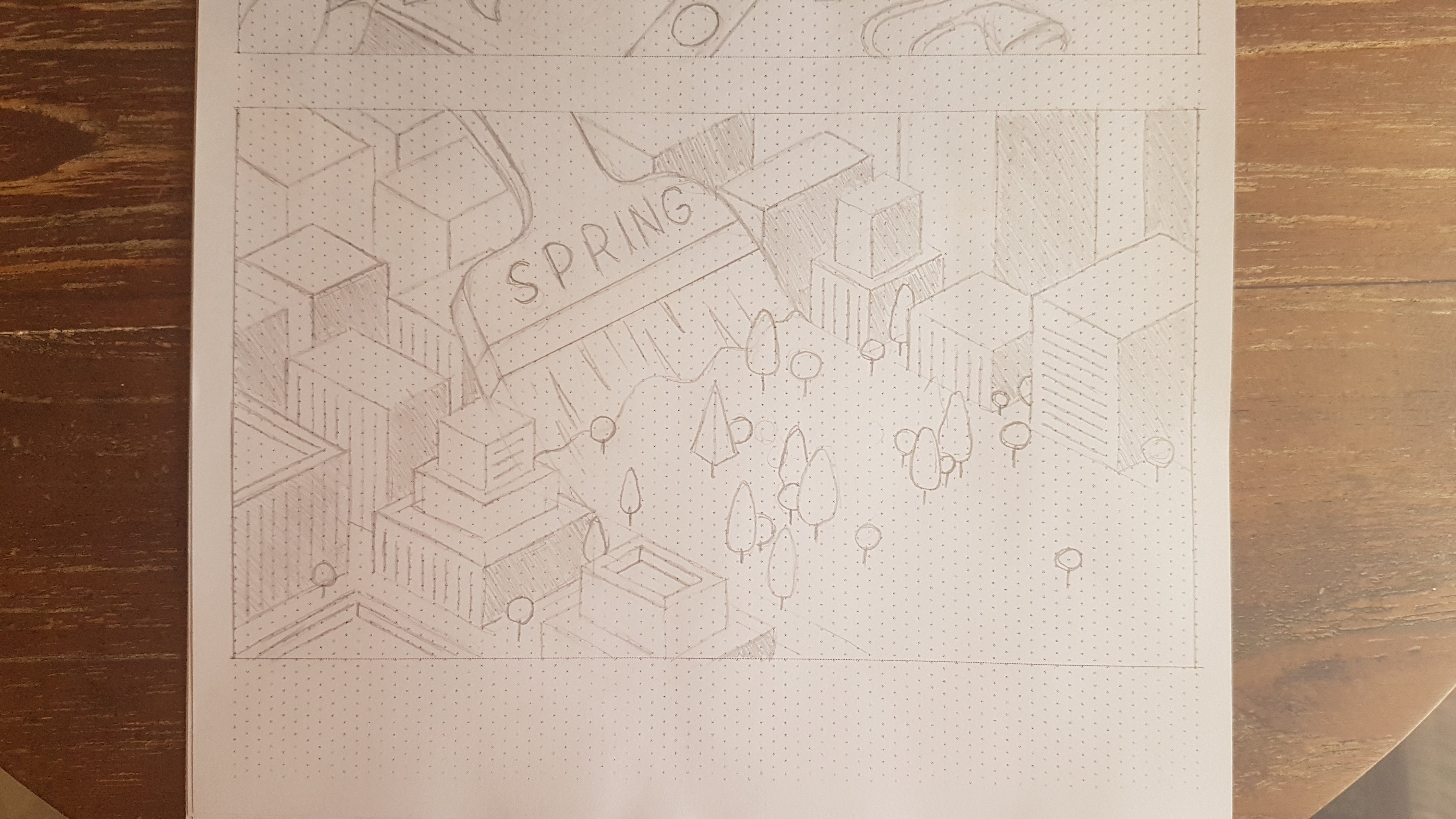 I have a degree in a graphic design. But I still continue to learn so many skills in design and illustration. And this is an incredibly exciting! There is always something that I don`t know yet. And technologies are developing so fast that there is always something new to try. That is why I chose digital art field and I love it so much. 
Curiosity is an important feature for creative people, I think. An artist needs to learn the world before represents it through an art. My work at the freelance format allows me to travel a lot and see the world by my own eyes. Colorful sunsets in different parts of the Earth, or amazing cultural traditions of different nations etc. All this can become the ideas for my new works.
Anton Berezin's creative process
For Anton, inspiration starts with…a sound idea!
We asked him how his personal creative process germinates, grows and ultimately comes to fruition. Here's what he said:
And I always build my workflow from the idea. My main rule is "Good art is made up of a strong idea and high-quality implementation". In my opinion, an illustration with a good performance, but without an idea, is nothing more than decoration. But not an art. Therefore, I begin my work for any task with brainstorming. I don't even sit in front of a piece of paper until I have an idea. Most often I just leave my desk and go somewhere to think. I seek an inspiration around me: in unusual lighting, colors and compositions.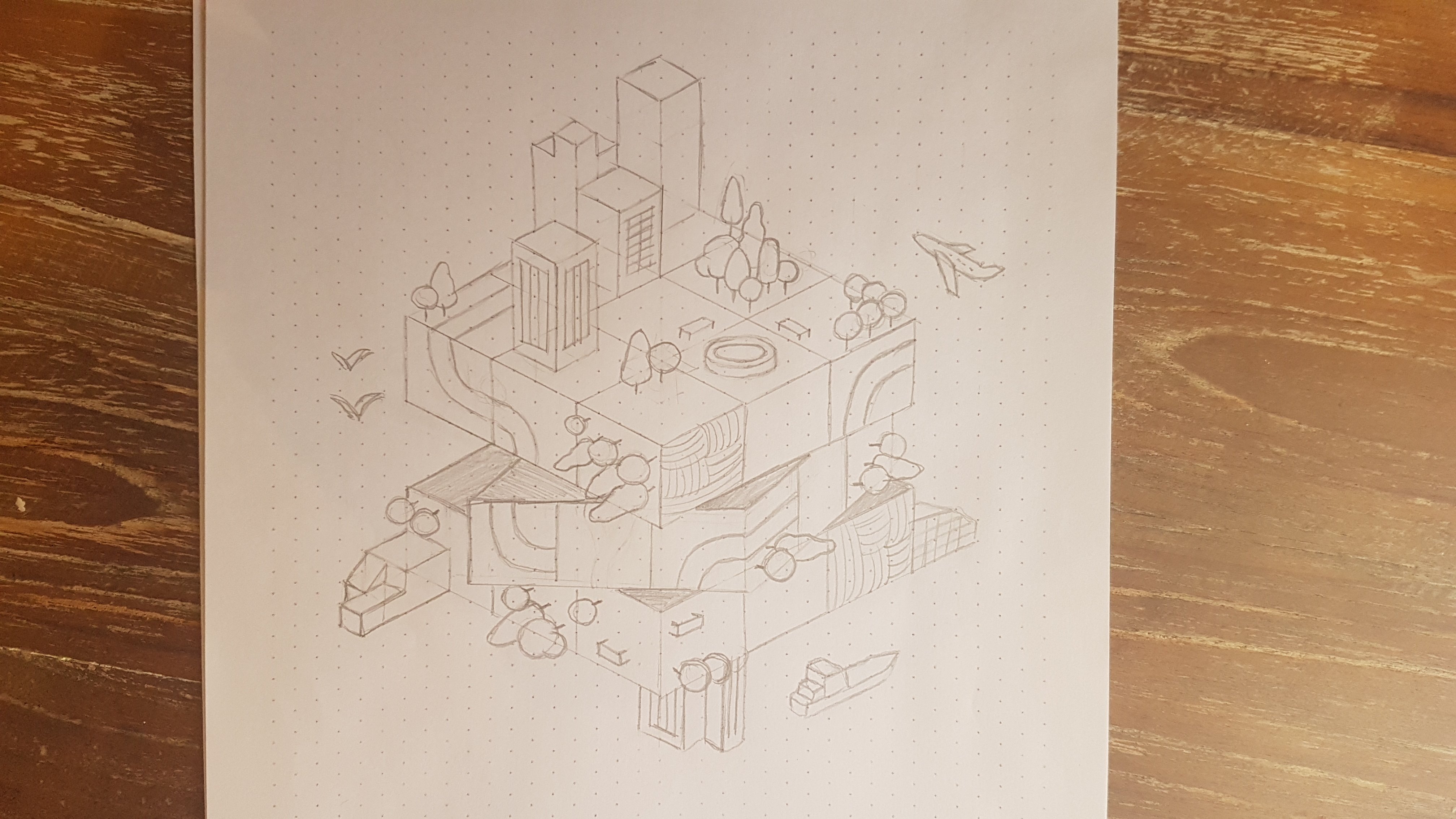 I don`t like the straightforward art. I like that modern art has gone from the realism and forces an artist to tell his story with a small amount of details. And the details choosing become a very carefull process. 
I love to use metaphors. I want people to solve the riddle of the plot when they look at my creative work. Because I know this is a very pleasant feeling when you solve the riddle by your own. 
When an idea is created, sometimes I know exactly how to draw it, and sometimes I make a million sketches. But I know for sure when the work is finished. For me the work is completed when it images my original idea. And I really love this moment when I can see the result.