It's not always easy to find the right colour, or even inspiration. We can spend hours searching for that perfect shade. For printing, we might use a Pantone colour chart, while for the web some designers use plugins like Colorzilla to extract the code of the colours that appear on screen. And when it comes to inspiration, we often turn to Pinterest. So to all those graphic designers, illustrators, computer graphics artists, website designers, digital artists and other creatives out there, here's a new web tool that you're going to love. It's called Picular or "Google, but for colours" as its creators, Swedish digital agency Future Memories, like to put it.
This intuitive tool with a minimalist design enables you to search for and find colours, and is useful as a source of inspiration and even as a moodboard. Aimed at colour nerds, it's a search engine that returns colours associated with the keywords you type in. According to its creators, "Picular helps designers to easily extract the most relevant colours for a specific context or domain. It helps to understand the perception, psychology and aesthetics of a colour or tone you're interested in."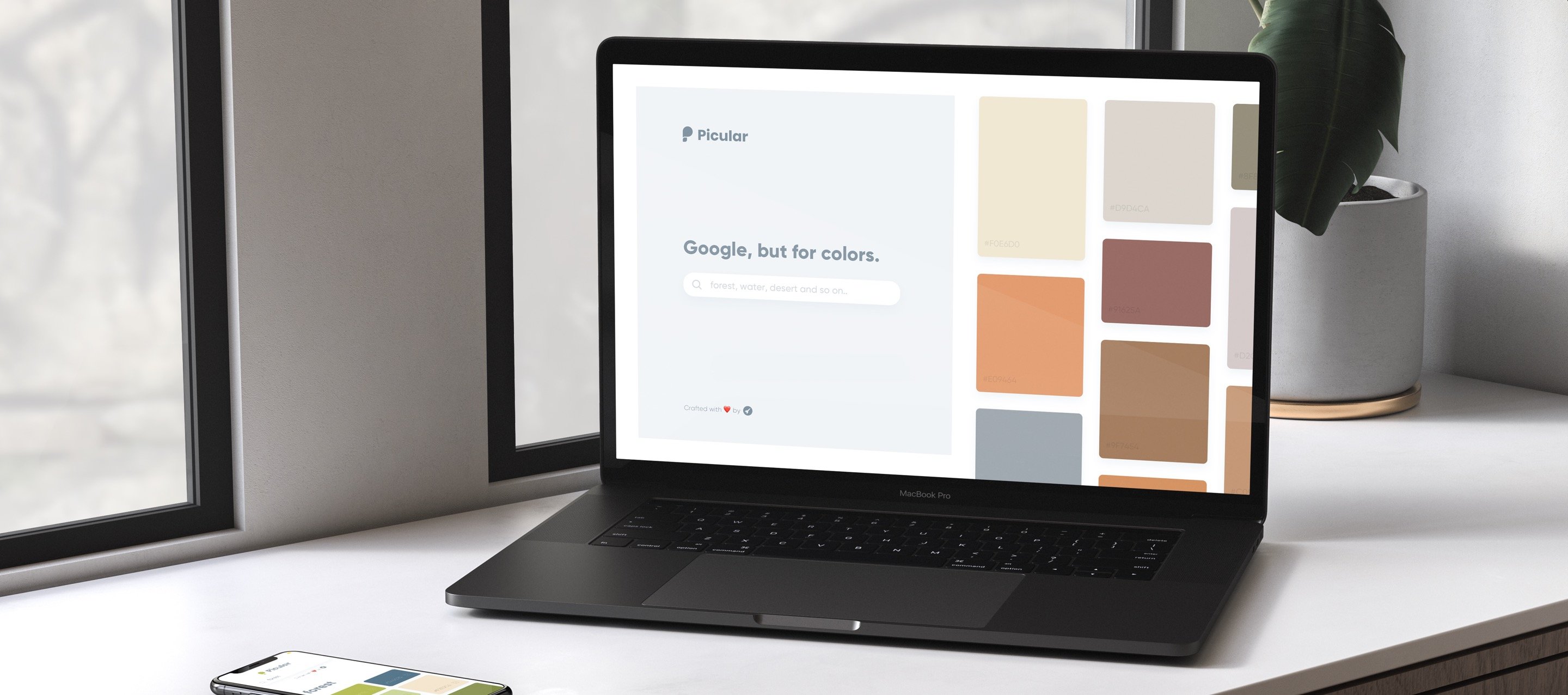 The brains behind this project is Future Memories, a Gothenburg-based digital studio that tries to use technology to improve our everyday lives and invent the products of tomorrow. For example, they've created an app called "Wake up problem" which lets students and fans of their phone's snooze button start their day in a playful and competitive way. How? When the alarm sounds, the app sets you a random problem to solve in order to turn off the alarm.
But let's get back to Picular. How does it work? Basically, it lets you literally turn words into colours. It's a fast primary colour generator that uses Google image search. Picular analyses the best results from Google image searches to suggest colours related to any subject you're researching. You can therefore use any language but of course the results will not be the same. So "Mer" and "Sea" will not return exactly the same shades.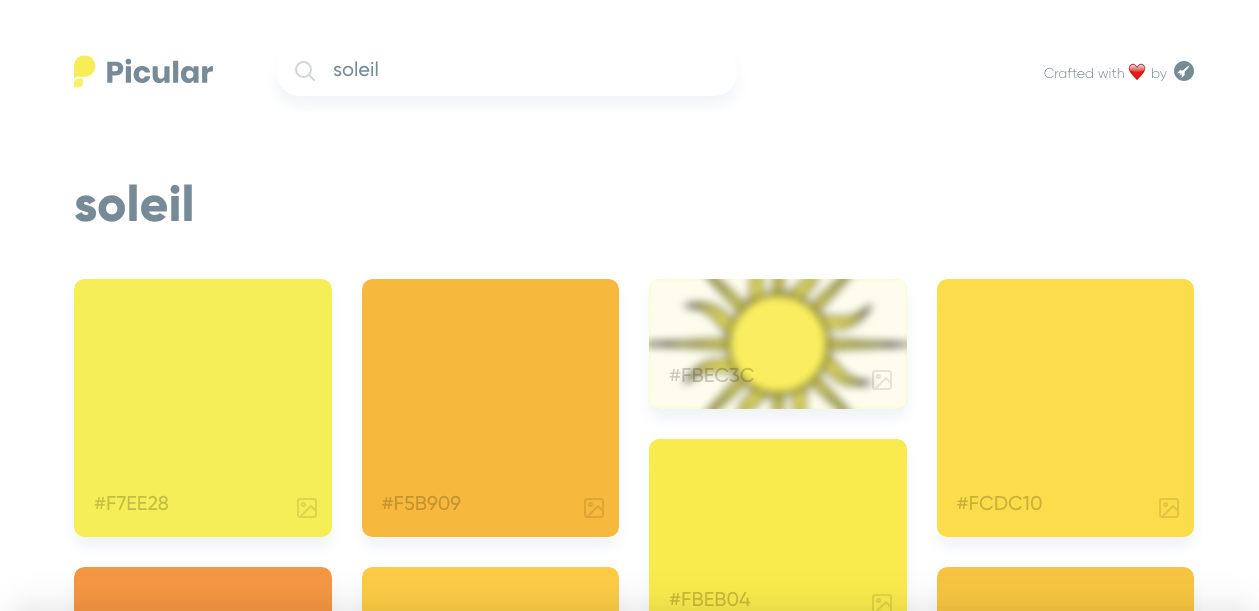 Let's take the word "sun" for example. When you type this term into the search bar, Picular retrieves the 20 best results from Google images and looks for the most dominant in each image.The site then displays these results as a series of mosaics. For this search, Picular gives us 20 shades of yellow, orange and red. At the bottom right of each tile is a preview of the image from which the colour is taken, while at the bottom left is the hexadecimal code for the colour. This code is instantly copied into your clipboard when you click on it, making it incredibly easy to try out colours in your work.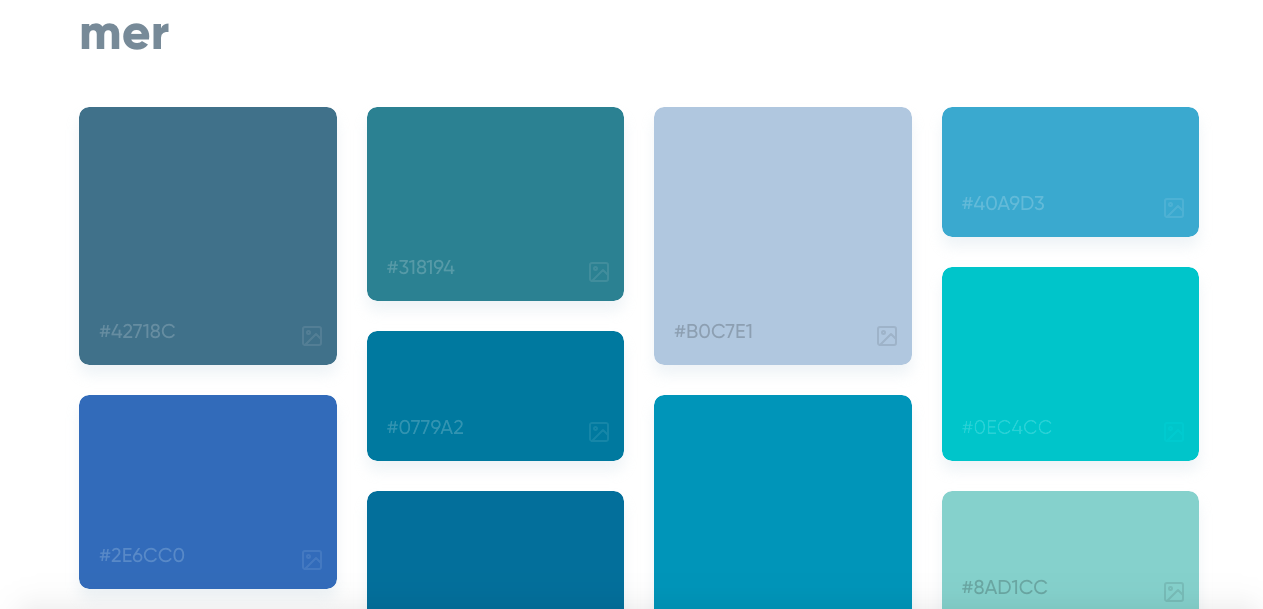 Because it allows you to enter any search term, Picular can be especially useful if you're looking for specific shades like coral, rust, vanilla or hot pink. It's also a quick and practical way of getting colour ideas for design projects, because you can type in emotional and evocative words and see what Google instantly associates with each idea."Love," for example, is quite a warm colour palette with red, orange and pink hues. "Happiness" comprises more vibrant colours, while "creativity" returns a melting pot of colours.
This tool is used daily by its designers at Future Memories. According to the studio, there are some 15,000 other creatives who use Picular frequently to see if keywords are strongly associated with particular colours. Of course, Picular is no substitute for using your imagination, and designers must still rely on their eye and taste to take the final decision. But this "Google, but for colours" provides food for thought. What's more, this ergonomic, extremely easy to use and totally free new product is still being developed. So expect to see some new features very soon.
You can give it whirl here: https://picular.co/