Screen printing, risograph, textile printing, engraving, offset printing: the printing world offers a wide and eclectic mix of techniques that can be used by professionals who make a living out of printing, as well as artists and designers who want to experiment with these techniques in their work.
For those who want to dip their toes into the world of printing, and also those looking to hone and develop their skills, we've picked five interesting schools and studios that offer printing courses and workshops.
From Italy to the Netherlands, via Spain, the UK and Germany, here's our personal choice of organisations providing training in the field of printing: vocational schools, workshops, universities and non-profit organisations. These institutions all have one thing in common: a passion for various printing techniques and a genuine desire to teach them.
PRINT CLUB TORINO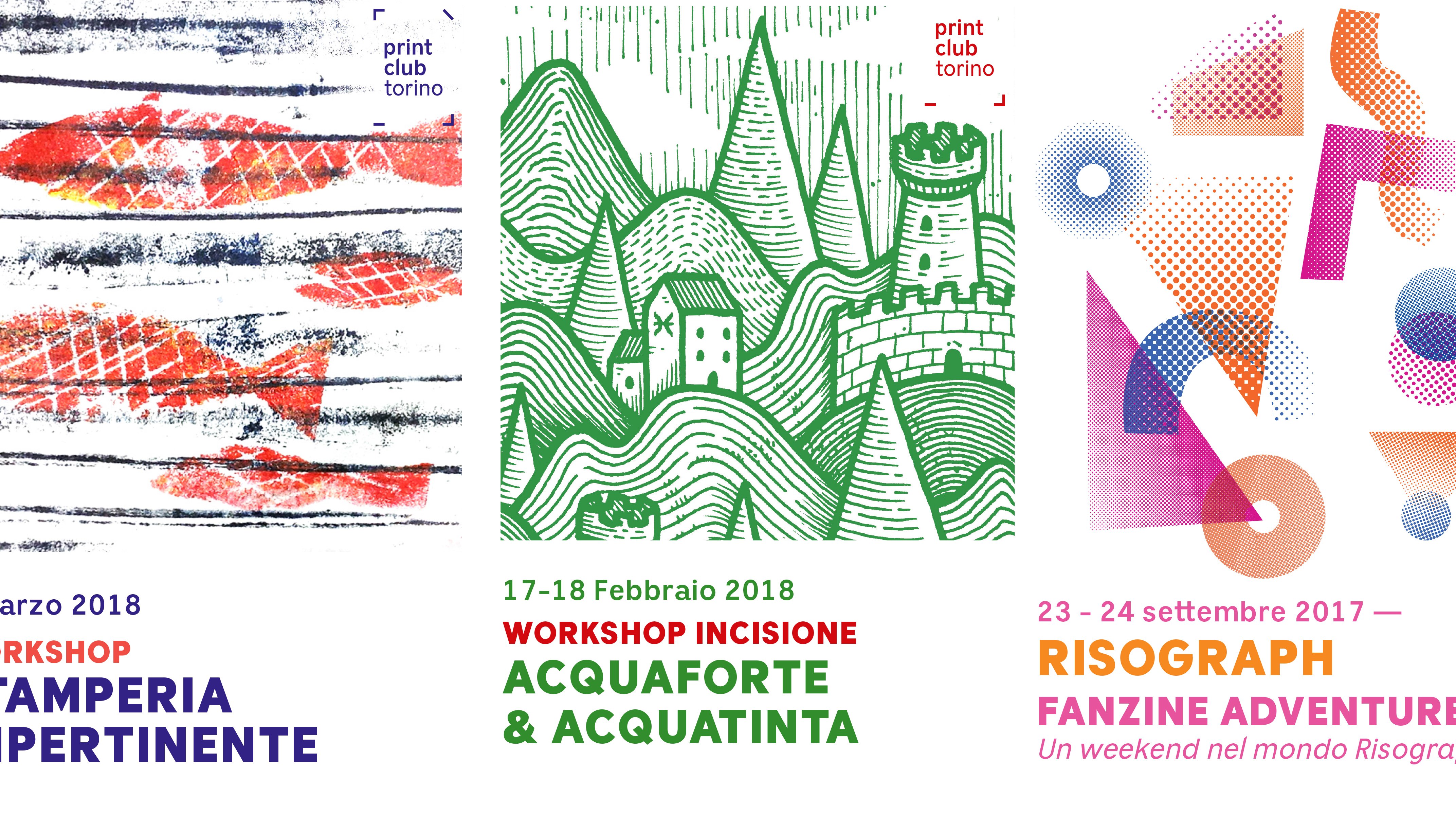 Set up just a few years ago, Print Club Torino has already made a name for itself as a leading studio for print and graphic experimentation. It offers a shared space for designers, illustrators, students and printing enthusiasts who, upon purchasing an annual pass, can use the premises and machines on their own or with expert guidance.
Print Club Torino offers a full programme of workshops both for beginners and those looking to master a particular skill. A huge variety of techniques are taught, from the traditional to the cutting edge: screen printing, engraving, letterpress printing, binding, calligraphy and risograph printing. One of the highlights is the series of courses taught at the Print Club by Stamperia d'Arte Busato, including a workshop on art books.
Here you'll find the list of courses for 2018, currently in the process of being updated.
LEEDS ART UNIVERSITY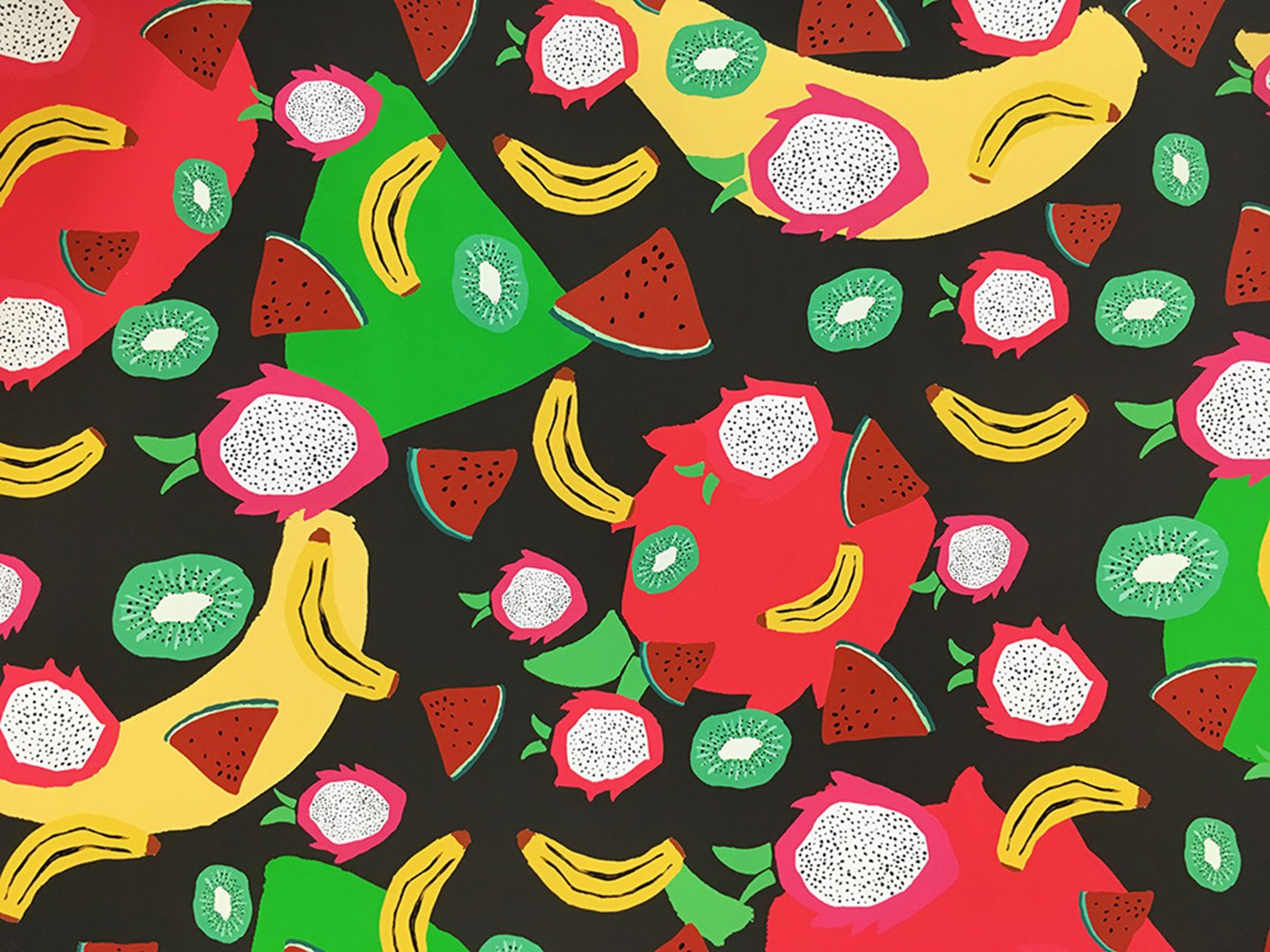 Those looking for a longer and more complete course on printing techniques should consider Leeds Arts University. The university offers a three-year  BA in Printed Textiles & Surface Pattern Design.
The syllabus includes an overview of the printing world, of digital graphics, textiles and innovative surfaces. There are also specialist workshops on screen-printing, digital printing, dyeing, laser cutting and material innovation.
The university wants its design graduates to be ready for the world of business, which is why they introduce students to industry-standard software and give them the possibility of participating to trade fairs and competitions and working on live briefs together with clients.
Admission is via an interview and presentation of a portfolio. Tuition fees for European students are £9,125 a year. You can book a place on one of the university's open days here.
If, on the other hand, you're interested in shorter workshops and courses in the UK, you should take a look at this useful list drawn up by People of Print.
HAUCHLER STUDIO, GERMANY
Hauchler Studio is a private technical college based in southern Germany, between the Black Forest and Munich. Offering a more traditional set-up – with more than 70 years' experience in the field and official recognition from the German government – this vocational institution offers a two-year foundation course in German on printing.
There are also advanced courses, in German and English, for print technicians, offset printing managers, and those in charge of paper and materials preparation.
Hauchler Studio makes our list because it also offers seminars for firms and one-off courses on offset printing, printing management and typography. It could appeal to businesses or individuals who want to undertake further training.
PRINT WORKERS BARCELONA
Print Workers Barcelona is the first Print Club to open in Spain. The venue is home to a gallery dedicated to printing, showcasing work by Spanish and international artists, a coworking space for illustrators, a studio and an "Academy" section devoted to print training for beginners and experts alike, with a particular focus on screen printing.
Advanced courses include textile printing and how to use Photoshop to prepare files for printing.
Course prices range from 55 to 85 euro. You can find a full list of courses here.
GRAFISCHE WERKPLAATS, THE HAGUE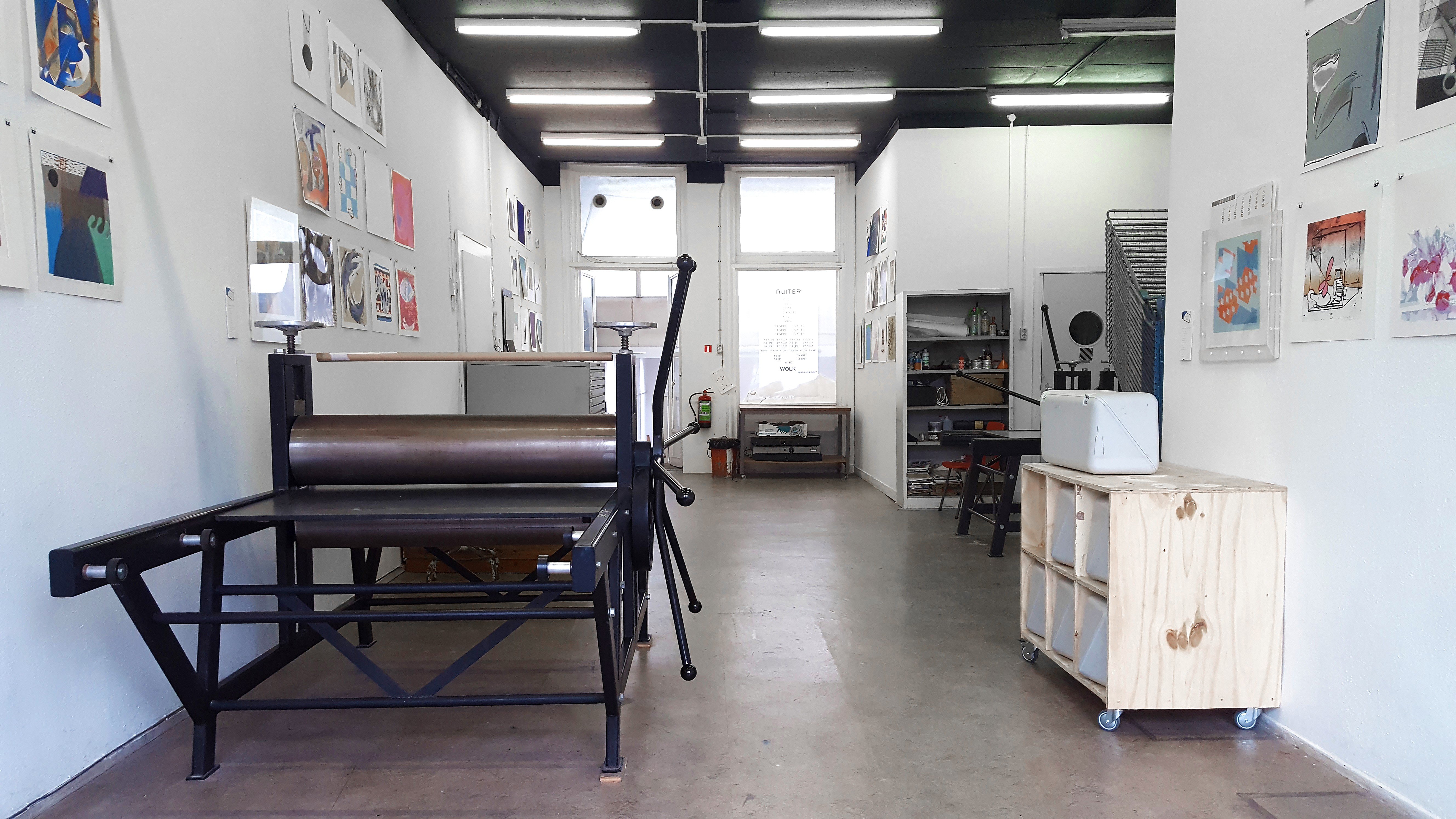 Grafische Werkplaats (The Graphics Workshop) in The Hague is one of the few graphics studios in the Netherlands offering equipment for large-format screen printing, lithography, textile printing, relief printing and etching.
The facilities are used by artists, photographers and designers, who can work independently or with the help of experts. The workshop is also involved in shows and activities for schools. You can use the facilities by purchasing a day pass or an annual subscription.
Training opportunities include beginner courses on screen printing and textile screen printing, a course on advanced etching and one on risograph for professionals. There's also a weekly Monday Printing Club, a shorter, cheaper and more informal session that looks at a different printing technique each week.
Workshops are held in small groups. You can find the programme here.