"We are children of the stars, children of the night that swirls around us"
Alan Sorrenti used music to forge the connection between humans and celestial bodies in his famous late 1970s Italian pop song 'Figli delle Stelle'. But that same connection – and a tendency to gaze up at the stars – has also always influenced the creative spirit of Agnese, an illustrator who experiments and works hard day in, day out to perfect her technique and feed her talent.
Agnese started by focusing on constellations of stars, then adapted and interpreted them to include the animal kingdom, instilling her own personal sensitivity and creative vision into her illustrations. She has been creating the diaries that stemmed from this intuition for several years now, applying her evolving approach to a traditional printed object. Meanwhile, the banner that has enhanced and decorated her stand at various fairs and markets (and which will soon be doing so again) provides a touch of class, ensuring her talent does not go unnoticed.
The sky, stars and animals are all primordial, eternal elements, found inside every one of us and particularly suited to fluid and dynamic dialogue, evoking sensations and bringing back ancestral memories from eras we have long since forgotten but which live on, unchanging, deep within us.
A diary that depicts these elements is therefore more than a way to mark time, jot things down, remember and plan the future. It is also a small window that reawakens our wild spirit, offers a feeling of freedom and pushes us to seek new goals, both big and small. A printed window, which makes us look first down and then up to the sky, the guardian of so many pasts, presents and futures.
Happy reading!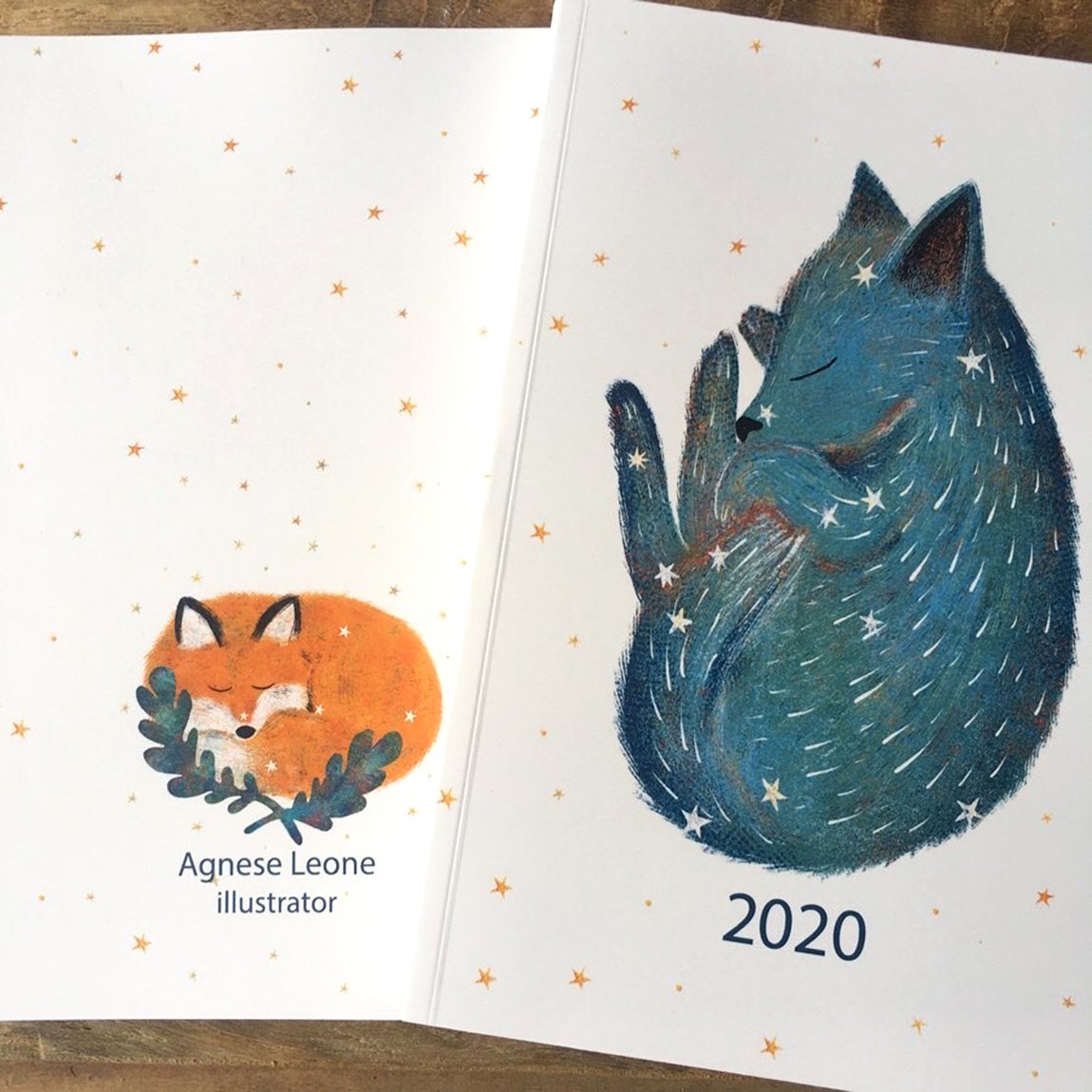 Who are you? Tell us about yourself: your dreams, aspirations and talents. A short but faithful portrait!
Hi, I'm Agnese Leone, and I'm an illustrator. After graduating in graphic art and design at the Academy of Fine Arts in Sassari, Italy, I decided to pursue a career in the world of illustration, and in particular children's illustration. I attended various courses, and eventually signed up for the advanced Ars in Fabula training course in Macerata, which is dedicated entirely to illustration for the publishing industry. I am currently finishing a master's degree in graphic art and working on various projects, including a range of products featuring my illustrations. My dream is to become a children's book illustrator.
Before telling us about your idea, can you explain to our readers what you printed with us?
I have used you for several years to print diaries with personalised covers featuring my illustrations. I also printed a customised banner to make my stand at the 'handmade' markets I attend regularly more recognisable.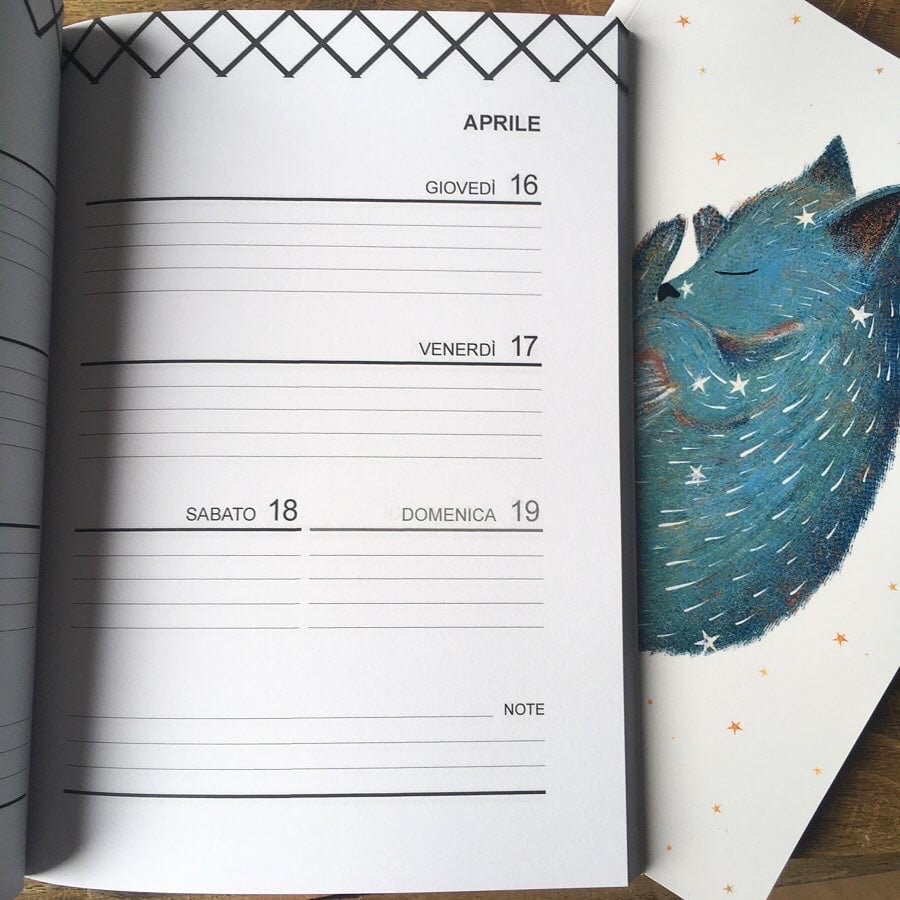 Let's start from the beginning. Where did the idea behind this project come from? Is there a particular story behind it?
I was creating some illustrations for a personal project on constellations, a topic that fascinates me and that I have always wanted to depict in my drawings. With Christmas approaching, and wanting to create some new products to sell at craft markets, I was asked if I could make some diaries. I therefore produced my first star diary for 2019, depicting Ursa Major and Ursa Minor, and repeated the experience in 2020, when I drew The Fox, and in 2021, when the diary featured a cute squirrel.
Once you had found the right idea, you had to set a goal. What was your objective?
My aim was to create diaries with my animal constellations on the cover.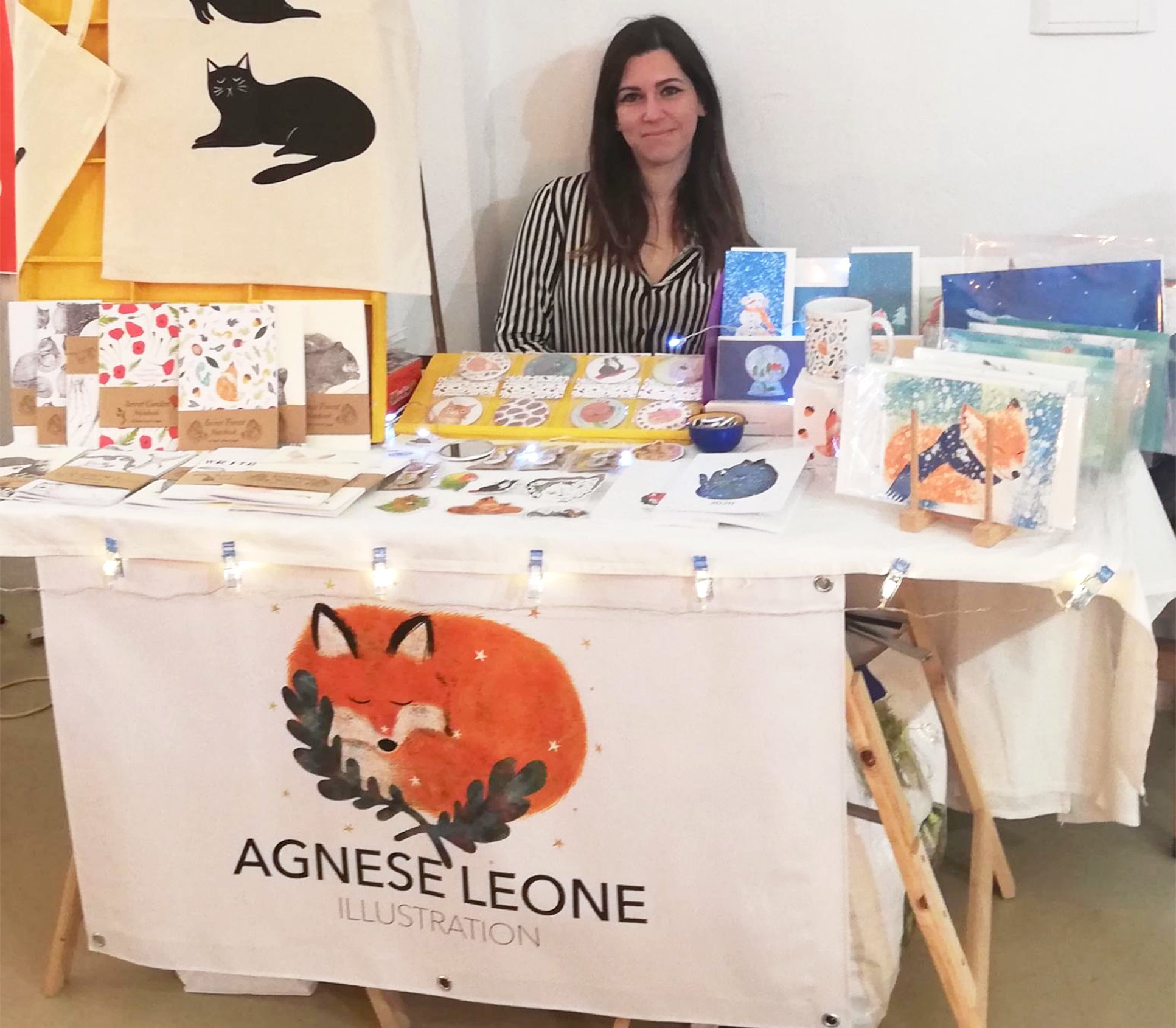 How did you turn your project into reality?What were the design phases and how many were there? Tell us about the process that brought your idea to life and made it ready for printing.
After creating my first diary, I wanted to keep the topic of stars but add a little more imagination. So I decided to sketch out some ideas for possible constellations, such as The Fox and Lupus, but simplifying them and making them more colourful and expressive. I used my paper draft to create the final illustration digitally on Photoshop, sampling various custom brushstrokes to create the effect of traditional painting.
How did you use print on demand to produce your design? Which materials did you choose and why?
The banner had to be made of a durable material that could be used outside, so I could reuse it multiple times.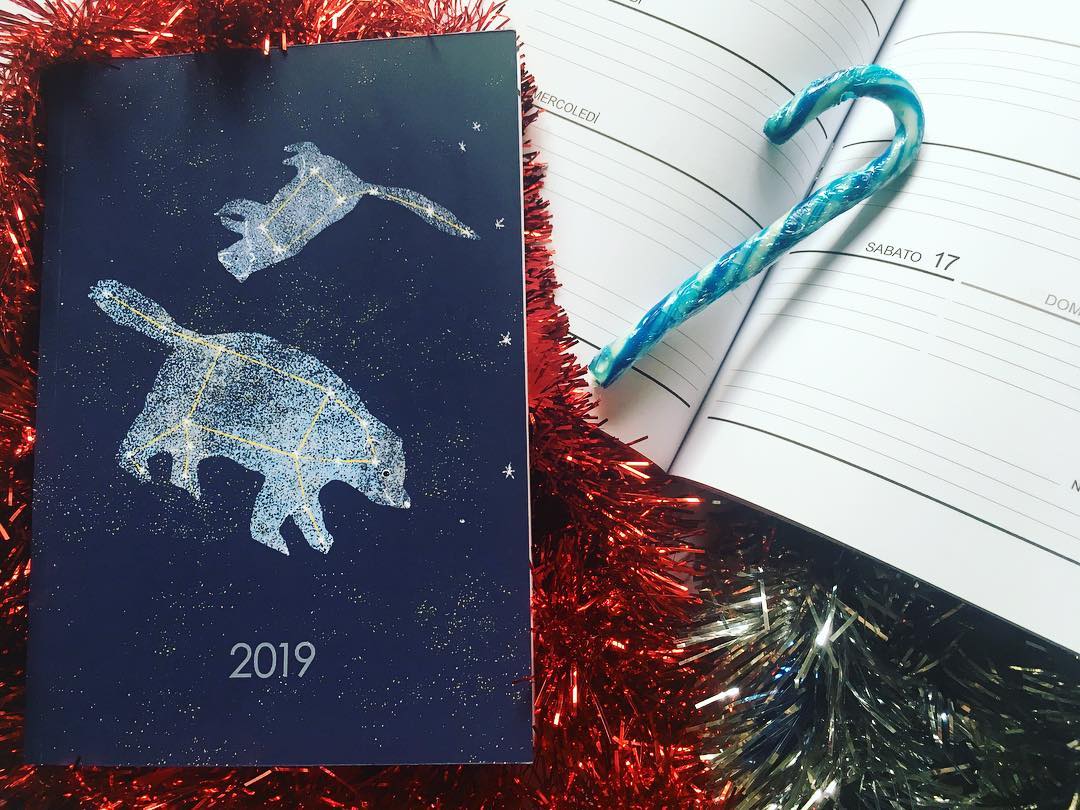 Now we get to the printed products! In your case, a customised diary. How did it feel to flick through it the first time?
I was very happy with the end result! When I first held the diary in my hands, both the colour and the print quality were perfect.
This is only the start! What other projects do you have planned for the future? Can you share them with us?
Keep an eye out for the 2022 diary!
For updates on my work, you can follow me on my Instagram page agnese.leone or my website www.agneseleone.com.