Thinking of publishing a book? We dispel a few myths
You've dotted your Is and crossed your Ts, read through infinite drafts, sent it to friends who returned it full of comments, and then passed it to a professional editor. Your book is done and dusted, and now it's ready to be published. But it turns out there are still some issues to sort out: which is better, self-publishing or a traditional publisher? How does self-publishing work? And should you choose an e-book or a paper book?
This article will help you answer these questions and take the best decisions for you, without falling into any traps. If you are struggling with your first publication, some of the suggestions below may be of use.
There are different ways to publish a book!
Authors who want to publish their work generally go through a publisher, which decides if their work is of high enough quality and then publishes it. With smaller publishing houses this process is less complex, but they sometimes require the author to pay for several hundred copies in advance. This money is to cover the printing costs, so the publisher is not negatively affected if the work ends up being a major flop. In other words, it's not a scam.
Allow us to offer you a few words of advice. Don't get too demoralised if large publishers don't seem interested in your work – even well-known authors struggle to get published. Instead, and especially if it is your first book, consider approaching smaller publishers, and focus on those that work in the sector relevant to your book. However, avoid paying to publish your work, or, at least, don't do this until you have tried other possible avenues. Indeed, you don't necessarily need a publishing house at all to be published and achieve visibility – you can also get there on your own. How? One way is through self-publishing.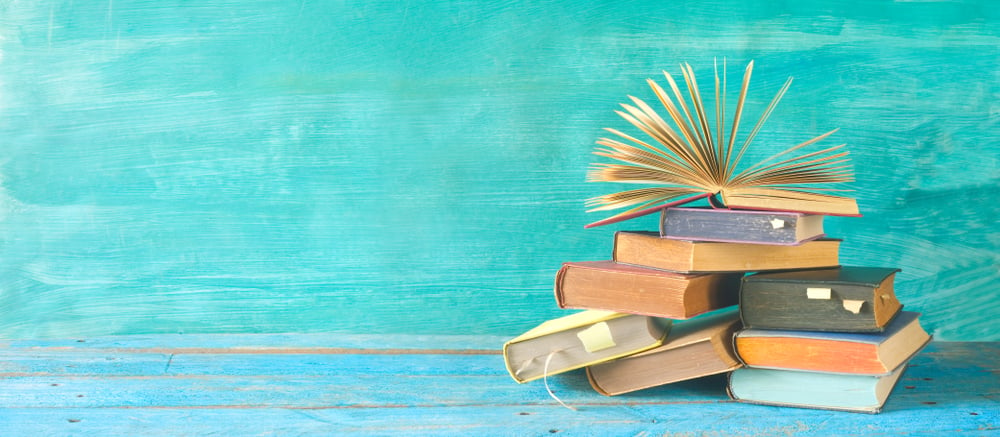 Self-publishing: how to publish a book free of charge
Self-publishing has various advantages: you can choose the retail price, earn a good percentage for each copy sold, publish the book without any delays in just a few minutes, and keep a close eye on sales. Naturally, authors who want to go it alone must have an entrepreneurial spirit and be able to publicise their own work, because it won't make it onto bookshop shelves. However, with a good marketing strategy, you can break down people's natural scepticism and get yourself known.
This brings us to the second question: how do you self-publish? There are various platforms designed for self-publishing, and three of the most trustworthy we'd recommend are Amazon KDP, Lulu and Streetlib.
Publishing a book on Amazon KDP
Not everyone is aware that Amazon allows anyone to publish works for which they hold the copyright. This project is called Kindle Direct Publishing (KDP) and it allows you to self-publish your book free of charge in either digital format or as a paper version. The platform obviously takes a cut too; Amazon deducts a variable percentage for each copy sold (up to 70% for e-books and up to 60% for printed books, excluding printing costs). But there are some perks:
You can publish your work quickly. It only takes a few minutes to publish an e–book, and a maximum of 48 hours to be listed in the Kindle Store.

With e-books you can reach readers across the world, while printed books are distributed in Europe, the USA and Japan.

You retain full control of copyright.
This guide to Amazon KDP gives you step-by-step instructions for self-publishing your book.
Publishing a book on Lulu
Lulu is another free service for publishing and distributing books in digital or paper format. Ot has several advantages:
Lulu's commission is usually 20% of the net profits for each book.

You can sell books all over the world.

Copies will be available on Amazon, Barnes & Noble, Kindle, iBooks, Lulu's own bookshop and many other platforms.
The platforms we've mentioned can be used for publishing books in either digital or paper format. So there's just one knot left to unravel…

Should I publish a book in paper or e-book format? It depends!
We'll give you a few pointers to help you make the right decision. The right one for you, that is – there's no single correct answer, but these considerations should help you think about it strategically.
People who choose printed books do so because:
It is easier to underline words, take notes and sketch things out. Some people say direct contact with paper aids understanding, and so it may be the best option for handbooks and textbooks.

The images look better. Illustrated books, catalogues and art books are at their best in paper form.

They are aiming for an older audience, who are unaccustomed to digital formats.

Reading on digital devices can be tiring. If the text is very long, paper could be a more comfortable solution.
And finally, paper has a charm of its own. And that's not just us saying that, with our special love of paper: there are still a huge number of readers who would never be separated from their weightier tomes.
People who choose digital books do so because:
It is cheaper, as there are no printing costs.

You can alter and update the text whenever you like. This should not be underestimated if the book is dedicated to a topic that changes rapidly over time, like a handbook on digital marketing or a guide to restaurants in Birmingham.

You can insert hyperlinks like a link to a video, a song or a word in a glossary.

The devices for reading them are a more convenient size, suited for people always on the move.

It is also cheaper for readers.
As you will have surmised, to make the right choice it is important to think strategically, assessing your options, the experience you want to create with the book and the needs and preferences of your future readers. Good luck!