Scott Savarie studied traditional graphic design and never set out to work in the digital world. But after an internship at the Amsterdam office of Edenspiekermann, he found that digital design suited him well and that he wanted to learn more. He moved to Berlin to dive deeper into design and programming and later on to San Francisco to work with the Facebook design team.
With his own app Napkin, he was able to combine his skills in development and design and also walk on new grounds with running and promoting his own app.
Scott is currently Principal Designer on InVision Studio, the latest design and prototyping tool from the Digital Product Design Platform founded in New York, but with zero offices and an almost 100% remote team of 800 (!) employees. InVisions software is used by companies like Amazon, Netflix or Nike and lets product designers create digital prototypes that can be shared. This lets agencies and companies navigate every step of a product design process.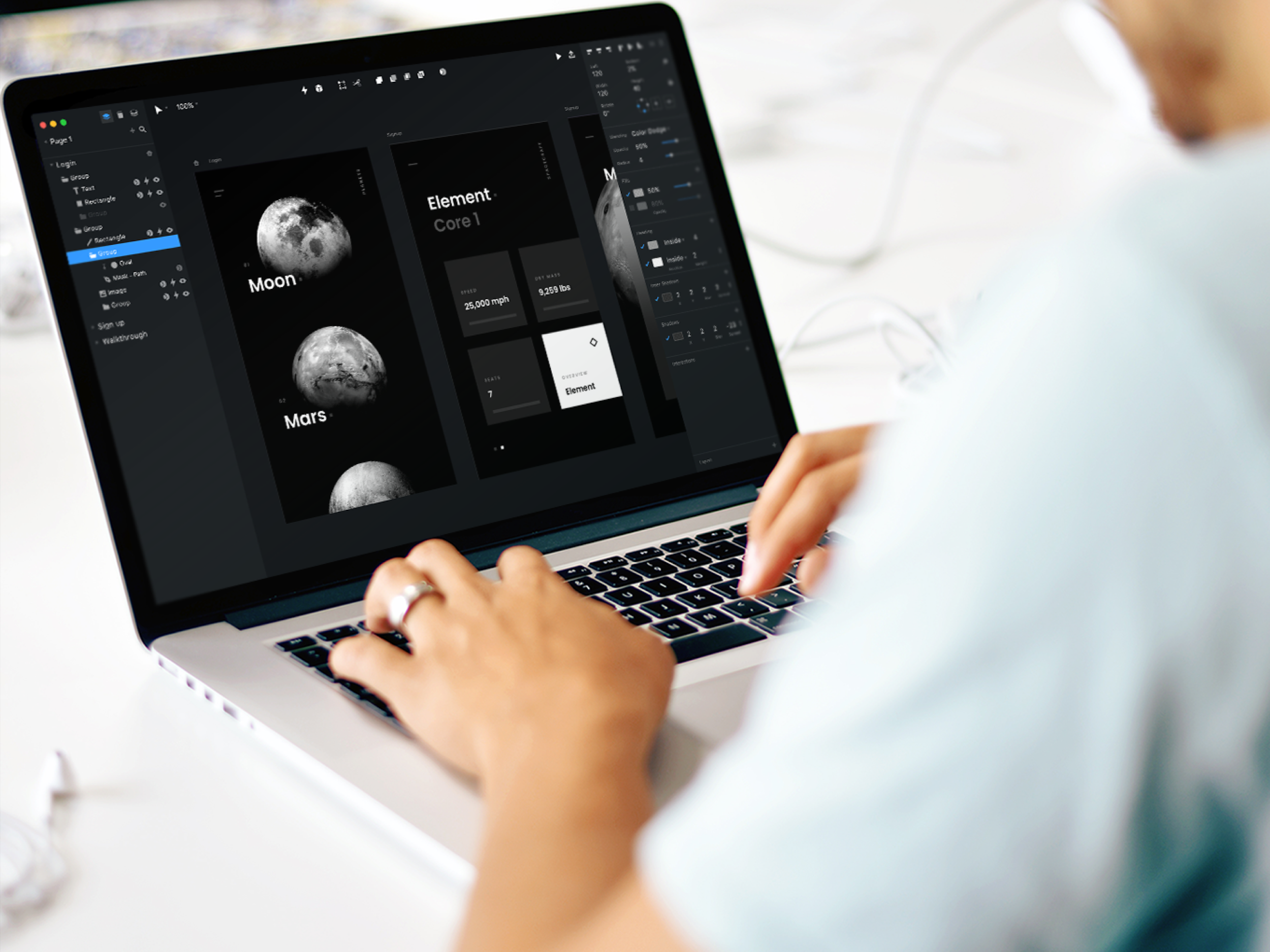 We had a chat with Scott about his transition from graphic design to digital design and programming and how the roles of designers in today's world are changing as well as how a completely remote company works.
You come from a classic graphic design background – how did you get into digital projects and companies?
It just sort of happened! I never really planned it. I liked programming when I was in school. I learned Action Script 2, and some basic HTML and CSS. But, I also really liked doing print work back then. I did a lot of gig posters and always thought getting into packaging design would be interesting. Once I started working, most of the jobs were in the digital space, doing websites, and eventually app design. I just kind of went with the flow and ended up getting more and more into programming.
What is your view on current (digital) design and how designers use different design and prototyping tools? I feel like there is a rapid growth in what companies and designers use – is there too much out there, or not enough?
I think there has been a massive explosion of tools that each focus on a specific part of the design process, but nothing which you can use from start to finish. You could start your designs in one tool, use another to make an interactive prototype, use another to share and get feedback, another to manage the version control of your files, and another to hand off your work to developers. I think this is good and bad. The good is that each of these tools specialize in a narrow focus area, which allows the teams to make something that is really good at solving a small set of use cases. The bad side is it makes teams require tons of subscriptions and licenses, as well as creates a disconnected workflow from start to finish.
Design has become more and more a tool for business development in companies – why do you think that is?
I think when you design something, whether it be a chair, a house, or a feature for some digital product, essentially what you're doing is trying to make something that makes sense to people. If something makes sense, works good, has a function, people will use it. So while it's become more and more popular to have designers at the decision-making table, I think 'design' has always been happening at the business development level. Maybe just not as effective as it could have been. I think designers now have some strong methods to really dissect a problem, ask the right questions, and propose solutions on a level that maybe people didn't previously to consider important. The results of design-driven companies speak for themselves, that's probably what's caused all of these other companies that aren't traditionally design driven to get on board with the idea.
InVision is one of the biggest design and prototyping tools – why do you think it's so successful?
InVision was one of the first to do what it does. The founders came across a gap in the workflow for designers and built a useful product around that. Over time the company has built up a strong voice in the design community through its blog, events, and design content that they publish. The company lives and breathes design and I think the community can feel that.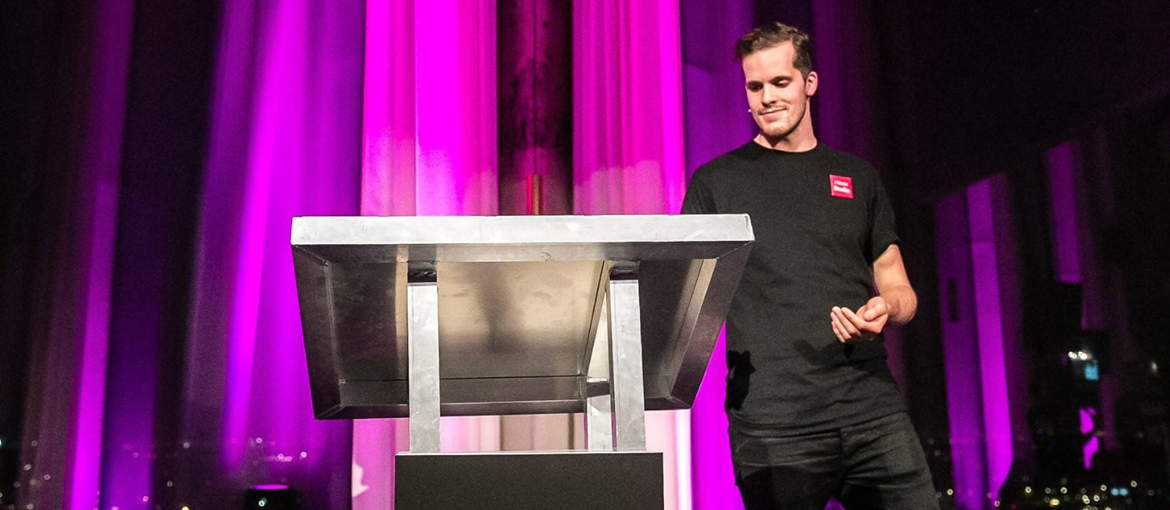 Tell me more about your current role, I can imagine you wear many hats as a principal designer on InVision Studio.
I joined as a PM, but when we started working on InVision Studio, myself and 5 other people were asked to shift roles. In the beginning, my role on the team was super diverse. I would be creating vision decks, planning sprints, writing requirements, designing, and programming features. As the team grew, our roles became a bit more defined, we got actually PMs in place which allowed me to focus more on design. However, the unique thing about working on Studio is the designers are really our own customer. So when it comes to feature planning, we're still heavily involved in deciding what comes up next and creating the requirements. I also still do a decent amount of programming, so—I don't know, yeah it's pretty diverse. I like it!
How does a big company like InVision organize itself with a mostly remote team?
Since the company has always been remote, it's sort of just in its DNA. Instead of meetings, a lot of the times I'll make a video and drop it in a doc so people can review it on their own schedule. Everyone is pretty mindful about when to work synchronously vs. asynchronously.  
Being a designer who uses design tools (and created one), do you think you have an advantage working for InVision than someone that comes from a purely technical background?
We have a few designers on the team who have pretty strong technical backgrounds. Over the past few years, I've realized how important this is, given the type of tool we're making. We've all programmed actual features in Studio or made high fidelity prototypes to validate our ideas before building them. When we're not actually knee deep in code, I think the advantages come through in the way we spec out our work. We understand what will be difficult to build and can often judge the tradeoffs of a certain approach well in advance.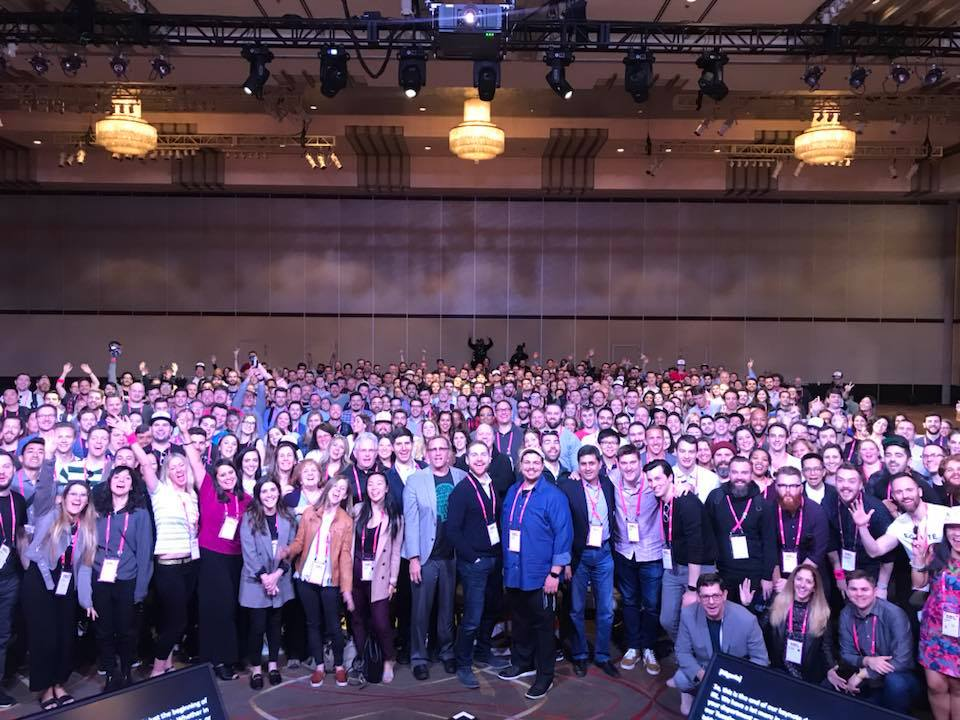 Why and how did you develop Napkin?
When I was working at Facebook, they organized a course called 'iOS for Designers', which was intended to teach us how to prototype iOS apps using Objective-C. After the course was over, I wanted a side project to keep learning on my own. My instructor, Timothy Lee, had mentioned that a bunch of traditional desktop tools had shifted to work on phones or tablets and that it was weird that design tools never made that shift. That's what initially got me thinking about Napkin. For what it's worth, I never thought this was a missed opportunity in the design tools space. I think there are good reasons why these tools will always work primarily on the desktop. I just wanted a side project to get better a programming!
It must be quiet a difference, coming from Facebook where you worked on a big campus with lots of people, to working by yourself remotely. What are the biggest pro's and con's for you for remote work?
I love it. It's almost all pros. I like being able to travel and work. I love working from wherever I feel like. The only con is you don't get the social aspect of work as much. That being said we end up meeting a few times a year for off-sites, and it's made me more active in finding community outside of work.
What and how do you inspire yourself? Do you still stay informed about current design trends?
I don't know that I do anything in particular. I think design is just such a part of my life that I'm around it all the time. Beyond the screen, this takes shape in my home, how I dress, and what I buy. Catie (my partner) and I have been really slow about decorating our place because we have a specific idea about how it should look, and want to save up and buy nice pieces rather than get something out of necessity. When it comes to clothing I usually research where things were made, and how sustainable they were produced. I don't really buy anything without considering the design of it…right down to the small stuff like toothpaste or a bottle of beer. I'm not saying I only buy well-designed toothpaste, that would be absurd—but I appreciate a tube of Marvis if someone gives it to me as a gift.