Looking for an art and design school to start a new career or to add to your skills? If you want a few names worthy of consideration to add to your list, you've come to the right place! Here at Pixartprinting we've mapped out seven interesting colleges and universities of visual and applied arts across Europe, from Barcelona to London via Bolzano, Lausanne, Paris, Belgium and the Netherlands.
The result is a very subjective selection of institutions and schools you should bear in mind if you're looking for a degree or a shorter training course in the field of graphic design. Happy reading!
 1. The Faculty of Design at the Free University of Bozen-Bolzano, Italy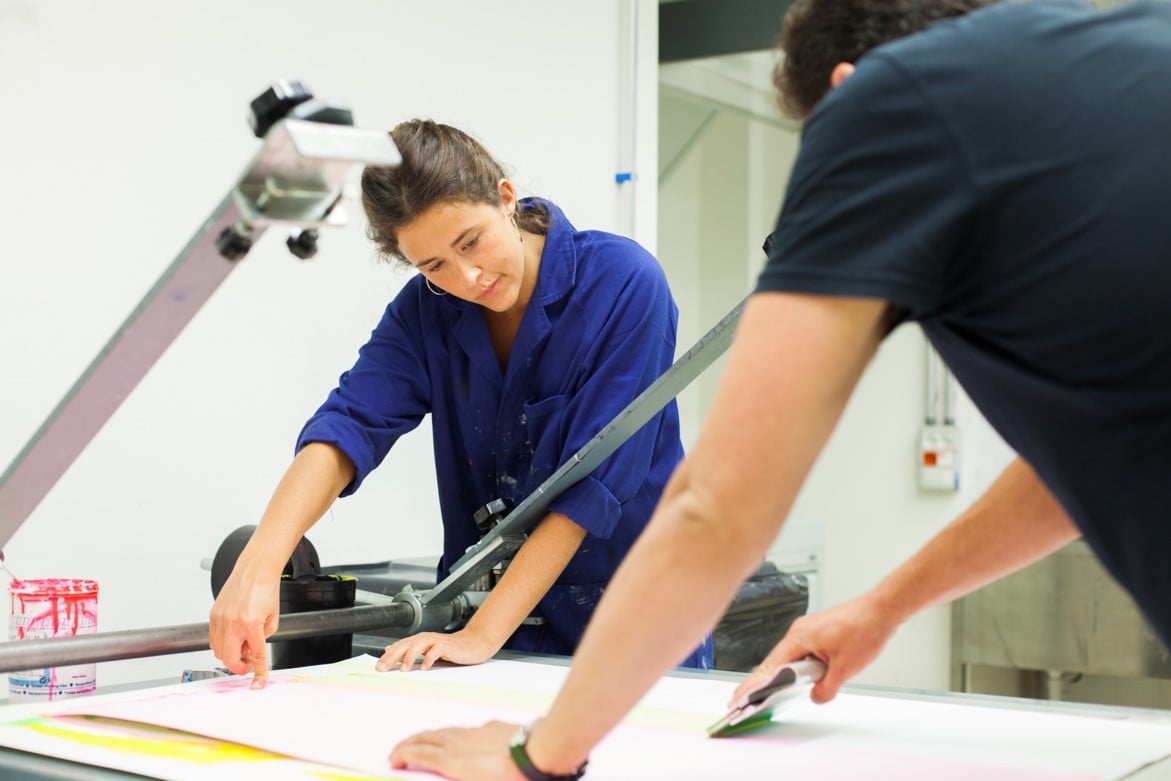 The Free University of Bozen-Bolzano (unibz) is the only trilingual university in Europe, with teaching in Italian, German and English. It is located in the heart of the Italian Alps, and was recently ranked among the ten best small universities in the world. Perhaps for this reason, the Faculty of Design attracts students from all over central Europe.
The faculty offers Bachelor's degree courses, with a design curriculum and an art curriculum, and a Master's degree. The teaching is based on group work and interdisciplinary study, and makes good use of the numerous and well-equipped workshops made available to students. Research in various fields is also carried out in the faculty, ranging from communication design to typography.
2. École Nationale Supérieure des Arts Décoratifs (EnsAD), France     
Located in Paris, the École Nationale Supérieure des Arts Décoratifs (EnsAD) has a long and important history: it was officially opened in 1767 at the request of King Louis XV, with the aim of improving the quality of France's industrial products. The educational curriculum lasts five years, and to get in you have to pass a demanding entrance exam, which allows you to access the first, the second or the fourth year. The school specialises especially in interior design, art, animation, graphic design, product design, textile design, fashion, printing, photography and video and set design. EnsAD is a public institution, meaning tuition fees remain low, at approximately £600 a year.
3. Central Saint Martins, University of the Arts London, UK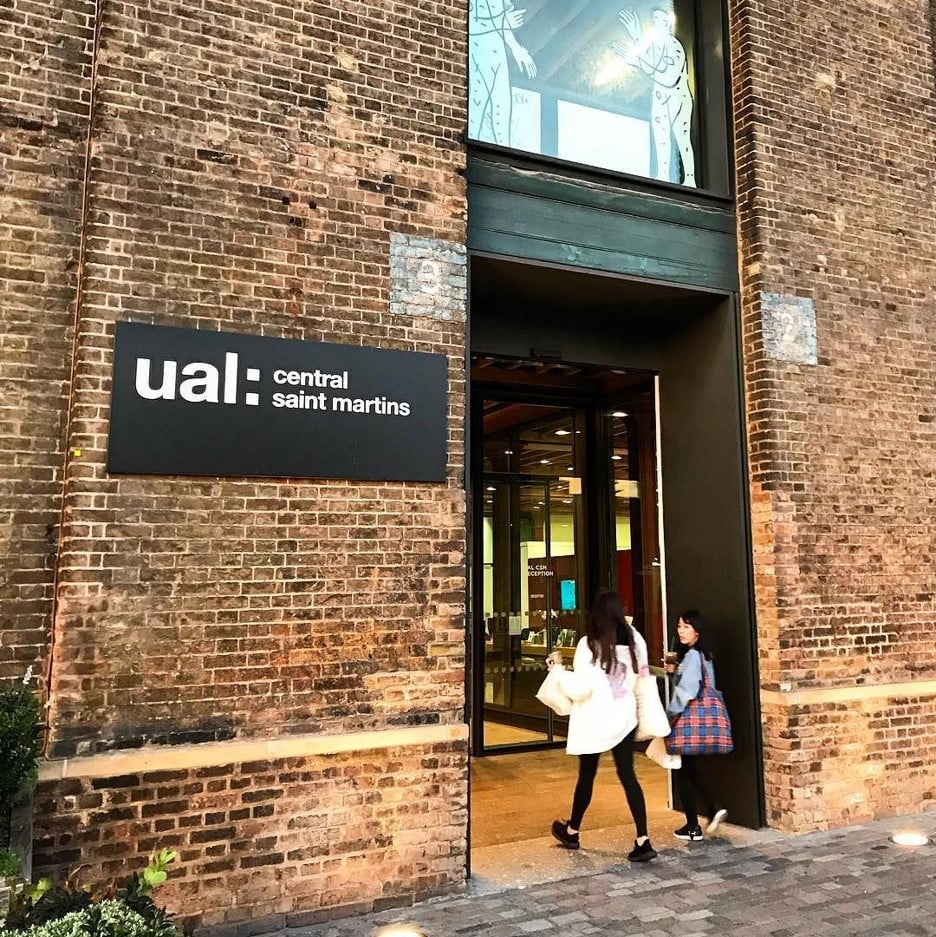 Central Saint Martins is one of six colleges at the University of the Arts London, considered to be the sixth best art and design university in the world. The best thing about the training offered at Central Saint Martins is the range of opportunities: from Bachelor's degrees (including some highly specific courses like ceramic design, jewellery design and textile design) through to PhDs. If you already work in the sector and are looking for an advanced course, have a look at the college's short courses for professionals. Central Saint Martins also organises open days to visit the Institute – you can book an appointment online.
4. ArtEZ, University of the Arts, The Netherlands       
In the Dutch guide to the country's best creative arts institutions, five of the courses offered by the University of the Arts (ArtEZ) come top of the pile. The university is made up of various art institutes located in three Dutch cities: Arnhem, Enschede and Zwolle, each one represented by one of the capital letters in the name.
Don't worry if Dutch is not your forte: more than 10 courses, including both Bachelor's and Master's degrees, are offered in English, in a variety of fields: design, photography, typography, fine arts and interaction design. For shorter training options, meanwhile, take a look at the summer schools.
Here too there are numerous open days you can attend all year round, or you can go for a full trial day.
5. École Supérieure des Arts Saint-Luc Tournai, Belgium   
Founded in 1878 in a Belgian town near the French border, the École Supérieure des Arts Saint-Luc Tournai is another college with a long history. At the school you can take a Bachelor's degree course in plastic, visual and spatial arts focused on six different fields: interior design, graphic design, photography, advertising, fashion and product design.
An open day is held on 1 May every year, allowing prospective students to visit the school.
6. Escola Massana, Spain

Escola Massana is a visual arts, applied arts and design institute in Barcelona. First opened in 1929, the school offers three levels of training: secondary education, a degree in art and design lasting four years and short courses for beginners and professionals. The short courses cover graphic design for the printing industry, illustration, industrial design, interior design, artistic jewellery, textile art, sculpture and mural art.
7. ECAL, Switzerland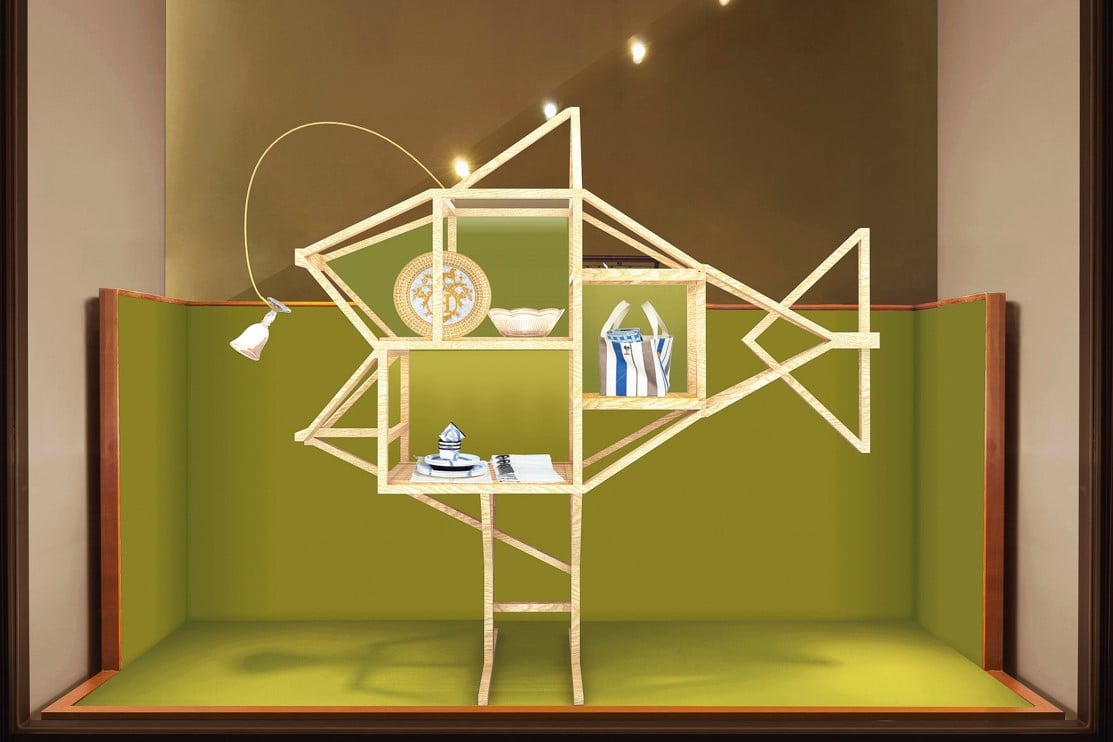 In recent years, ECAL in Lausanne has often been named among the top ten art and design universities in the world. It offers six Bachelor's degree courses (fine arts, cinema, graphic design, industrial design and photography), five Master's degrees (fine arts, film, photography, product design and typography) and two advanced Master's courses in luxury design and design research for digital innovation. There is also a one-year foundation course to prepare students for admission to the degree courses.
The Bachelor's degrees are predominantly in French, while the Master's degrees are mostly bilingual. You don't need a language qualification, but if you pass the entrance exam the school may force you to attend language courses before you are admitted definitively.
Now over to you! Do you have any other interesting design schools to share?