Unit Editions is an independent, London-based publishing house that produces books on design and visual culture. It was founded in 2009 by Tony Brook and Patricia Finegan, the directors of the graphic design studio Spin, and by Adrian Shaughnessy, a designer and graphic design teacher.
To date, Unit has published over 40 titles, all on topics neglected or ignored by major publishers, and all paying a great deal of attention to the graphic design and production standards, with incisive texts and informative content.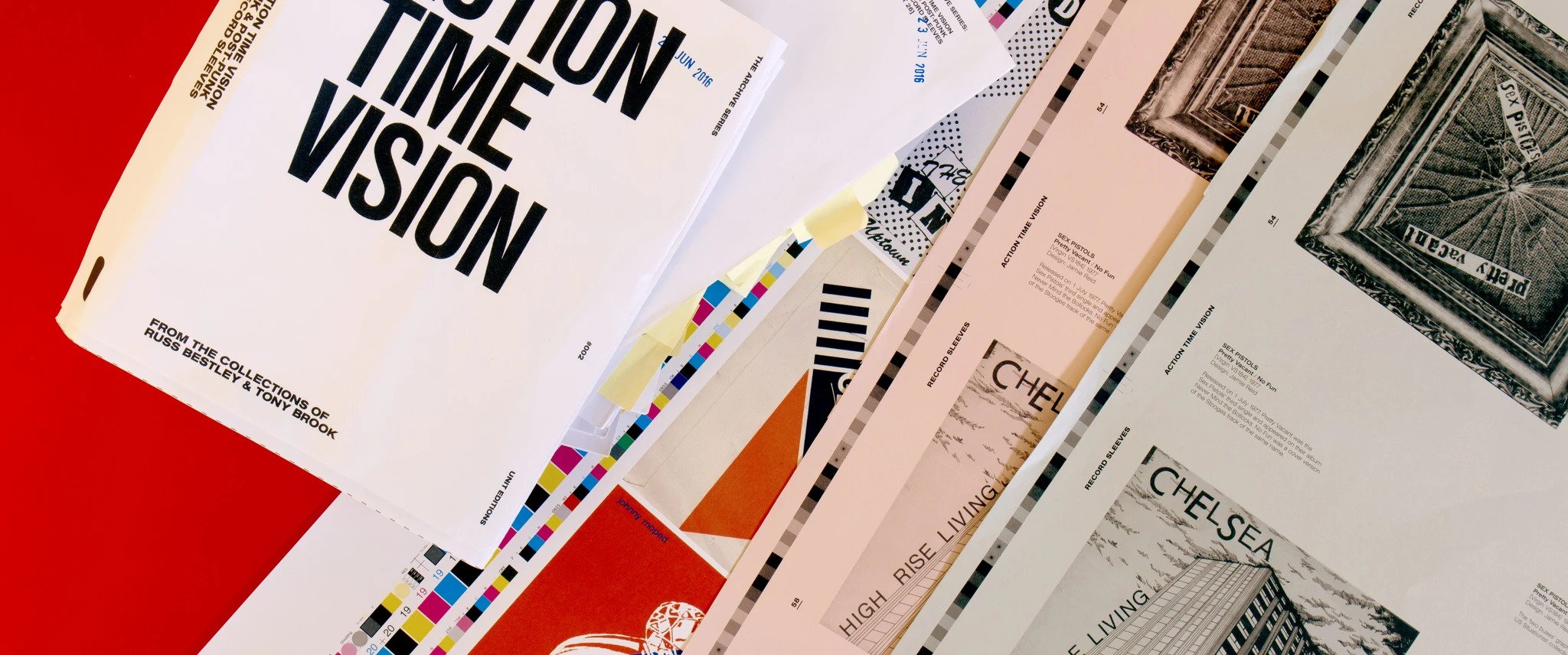 The publisher's first book, published in that same year of 2009, was called Studio Culture, and used a series of interviews to delve into the reasoning underpinning the launch of prestigious design studios all over the world, as well as explaining how they operate: their spaces, their strategy, how they manage their employees and finances, and their advertising.
The book was a great success, selling out very quickly and earning Unit Editions a reputation as a publisher to watch in the world of visual culture. The studios interviewed in Studio Culture included A Practice For Everyday Life, Bibliotèque, Edenspiekermann, Experimental Jetset, Milton Glaser Inc., Mucho, Pentagram and TassinariVetta.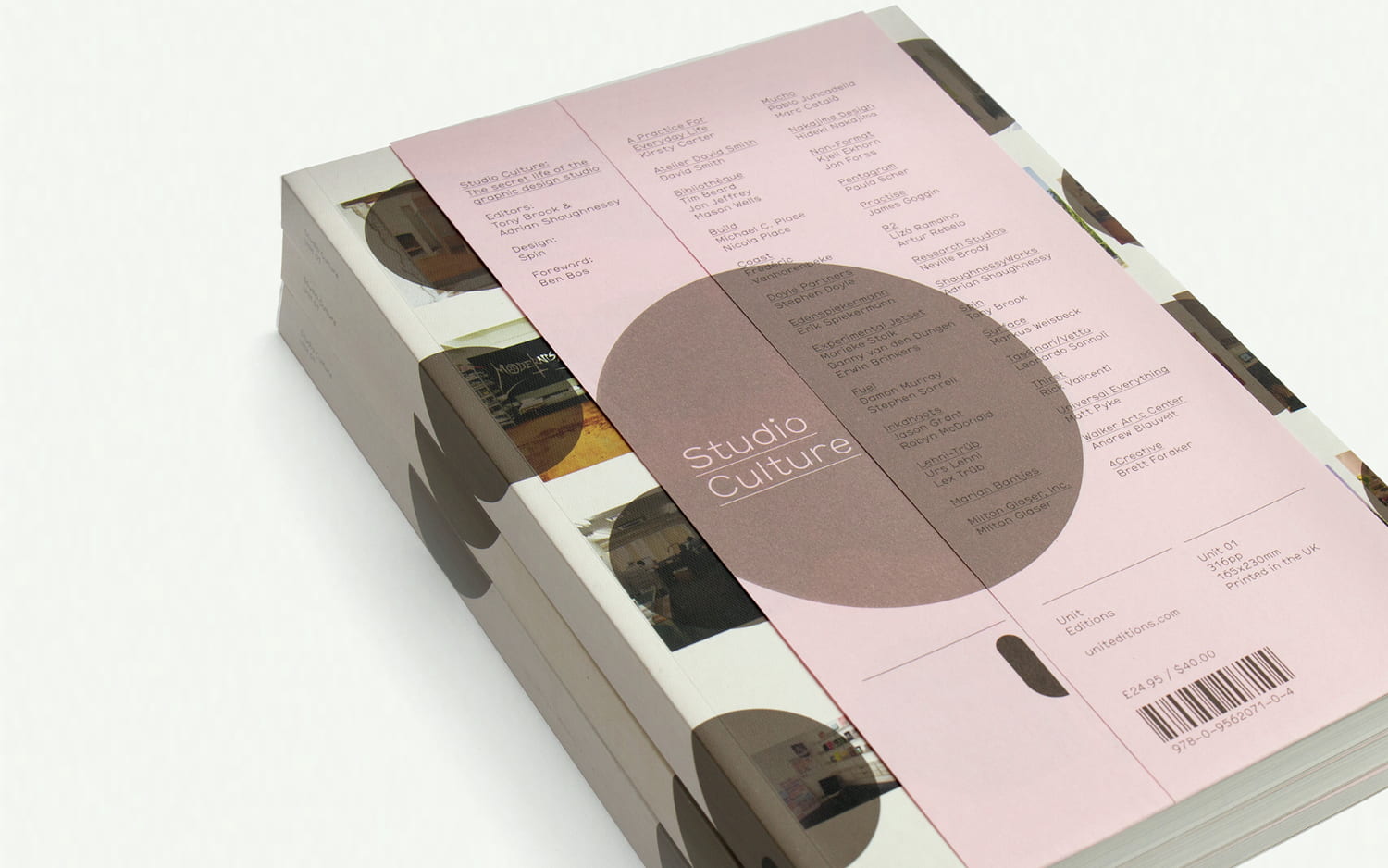 Eleven years on from the book's publication, Unit Editions launched a fundraising drive to finance a new edition: Studio Culture Now. The campaign, run on the Kickstarter platform, attracted a lot of interest, and raised over £40,000.
The book has the same aim as the 2009 edition, and is viewed as an essential resource for anyone launching a design studio or looking to take their business to a new level. Like all of Unit's books, its design is impeccable, created by the Julia studio (which is one of the firms interviewed in the book).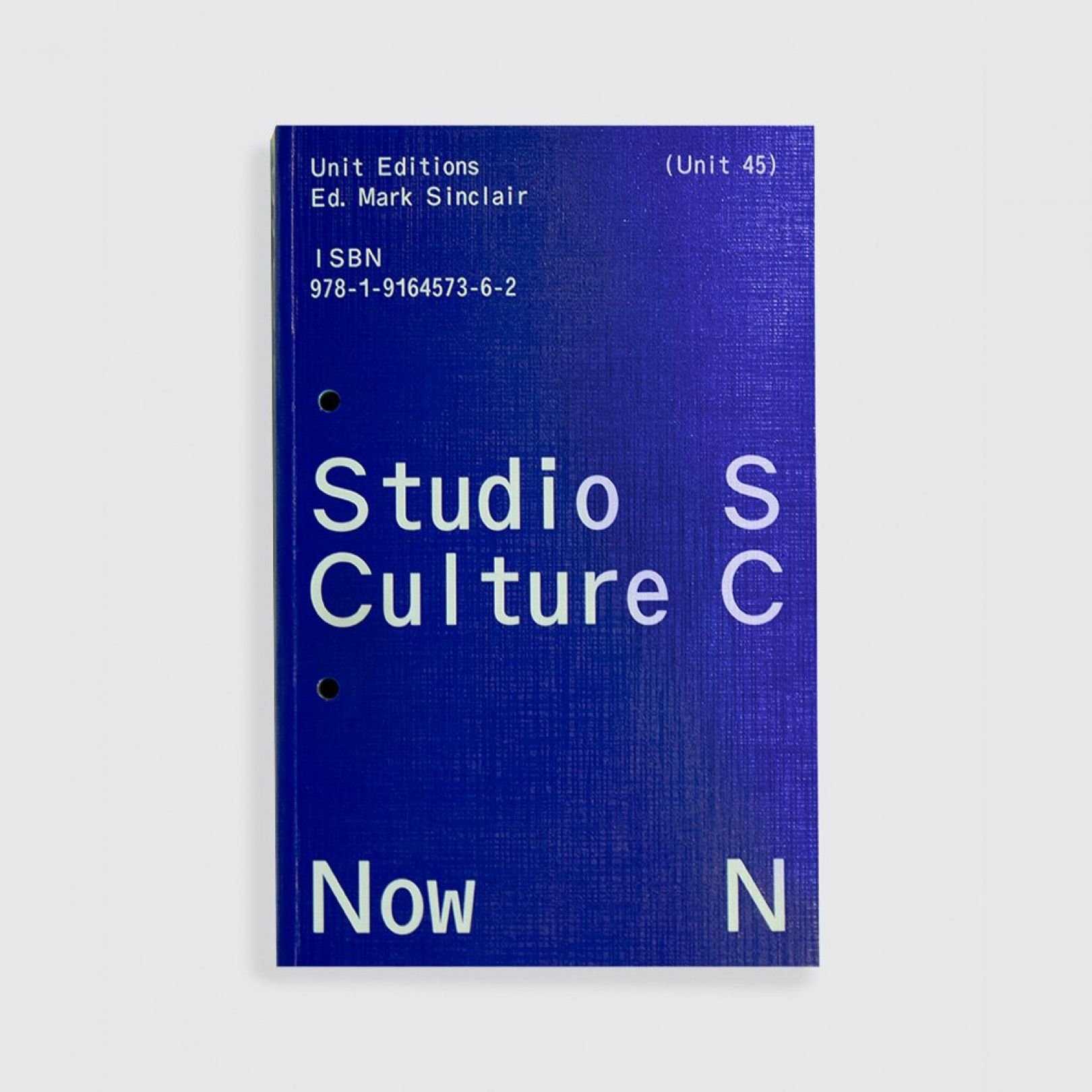 Once again, the volume contains a series of interviews with 30 design studios, both big and small – some well-known, others less so – covering a wide variety of situations and structures. The book, again edited by Mark Sinclair, explores how much technology has influenced the world of graphic design (and design in general), particularly in terms of digital communication. Zoom meetings, cloud-based working, studios' physical and virtual spaces and social media are all touched upon in the interviews.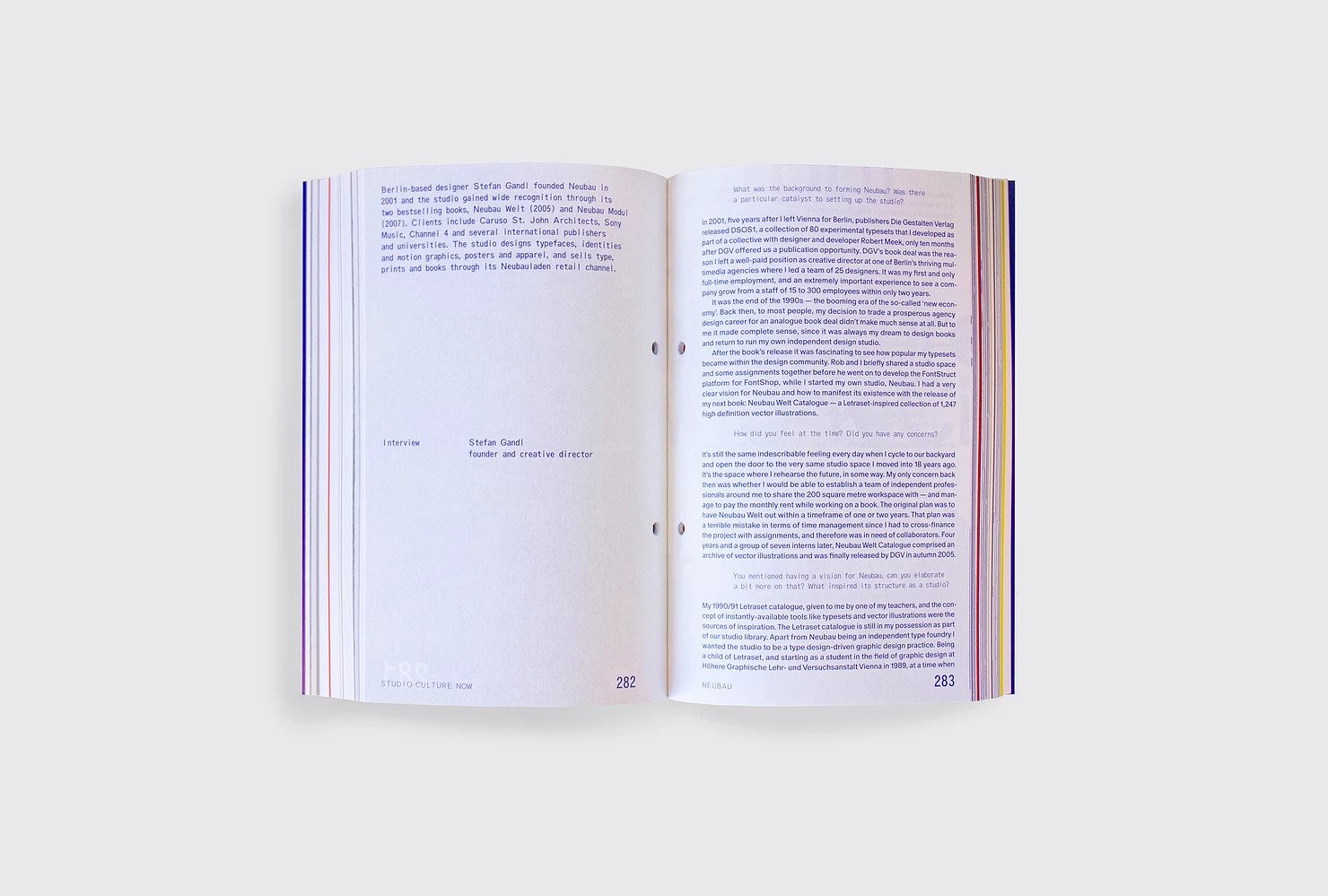 In addition, Studio Culture Now contains two special sections. Firstly, Studio Intelligence makes a welcome return – a detailed checklist for anyone preparing to manage a studio, with information on everything from how to find and organise a space and archive projects and files to social media policies, cultivating a relationship with the press and advertising. Another section, meanwhile, contains brief guides to various subjects: studio finances, copyright, sustainability and self-promotion.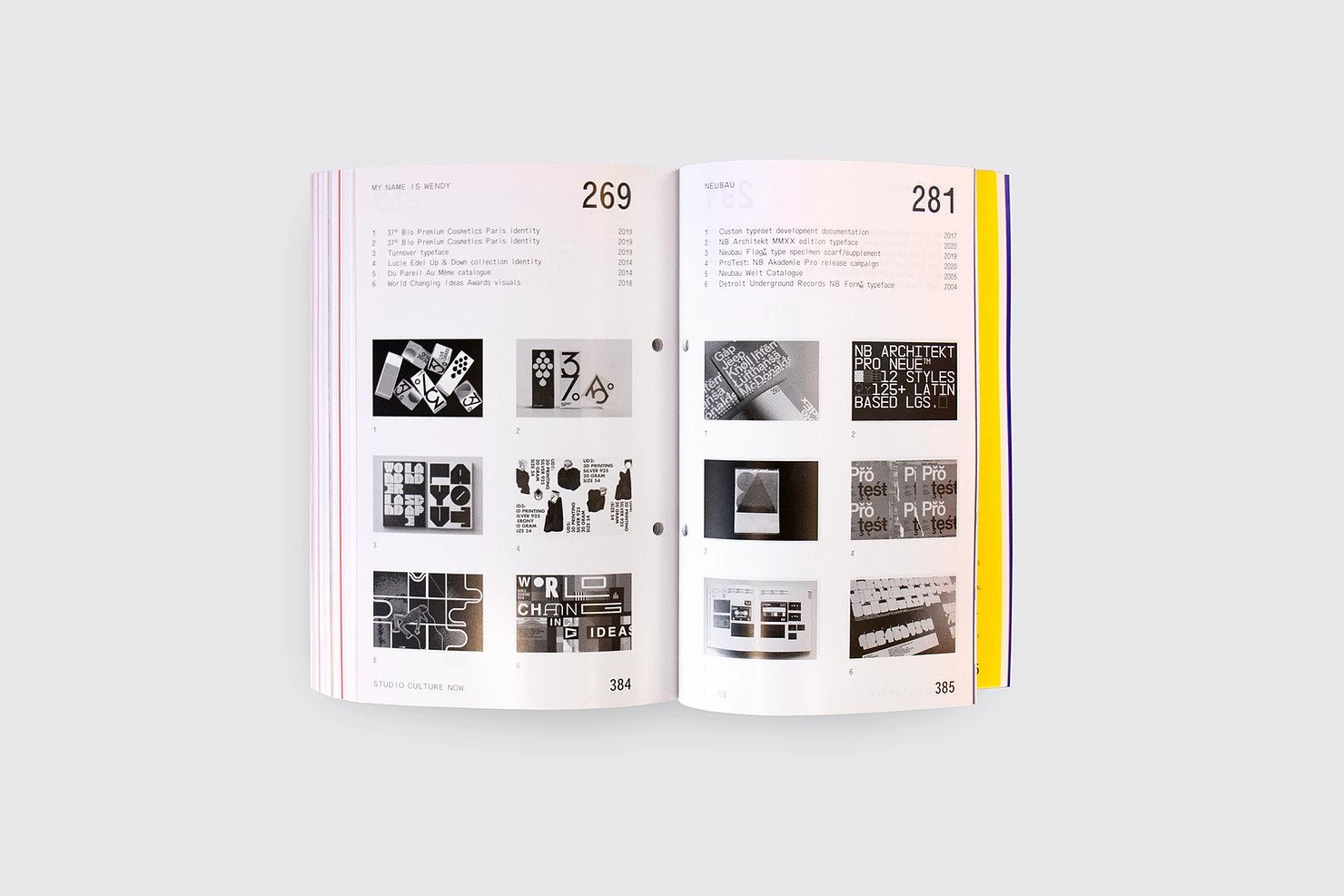 The interviews in this almost 500-page tome reveal that being a designer is an increasingly precarious existence: budgets are tight, competition is fierce and the majority of studios live from one project to the next. It is equally true that design has never been so popular, and has become a global discipline. One important message that emerges from Studio Culture Now is that designers tend to choose this profession not for the promise of material gain, but because it satisfies their need to create valuable materials that benefit other people's lives.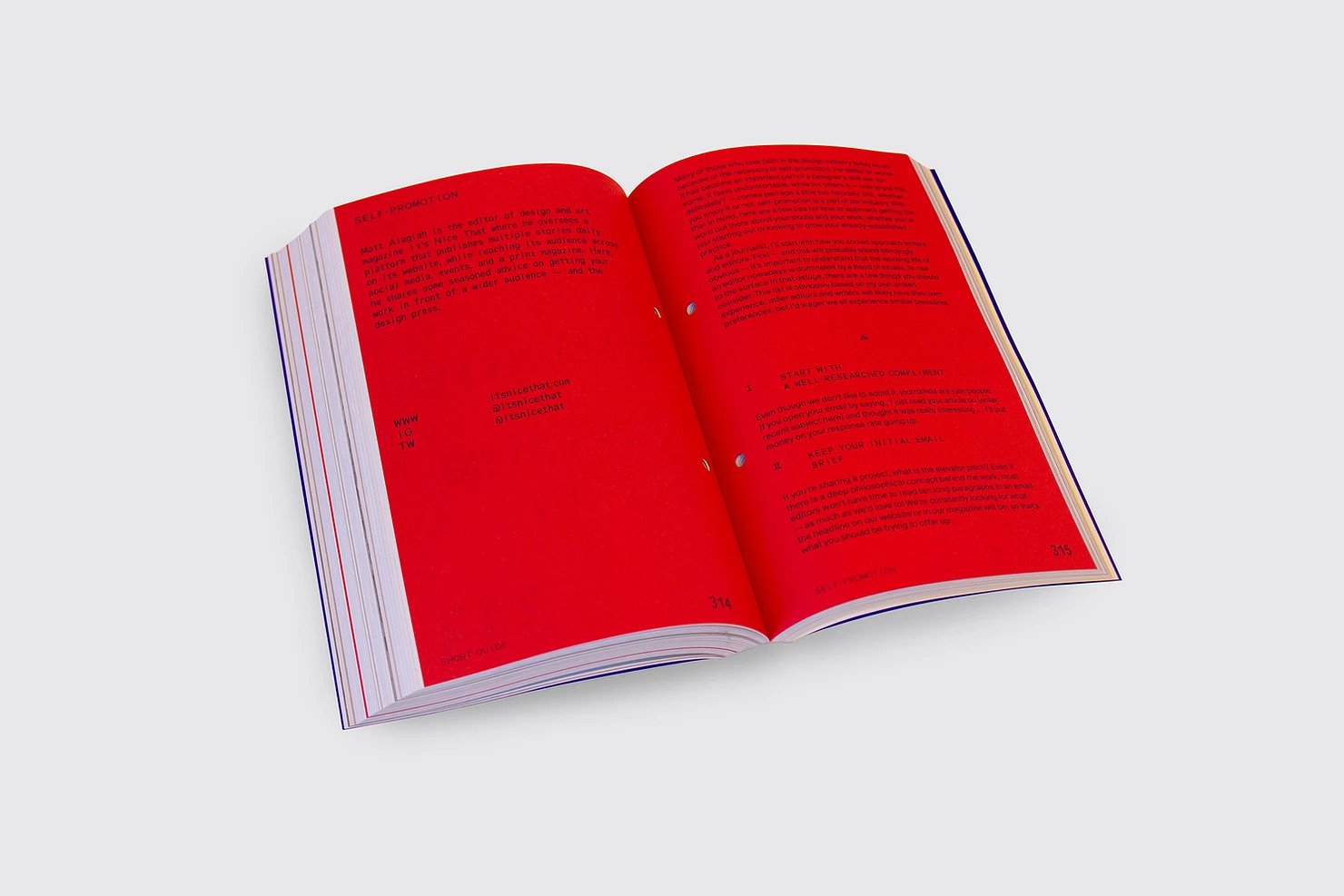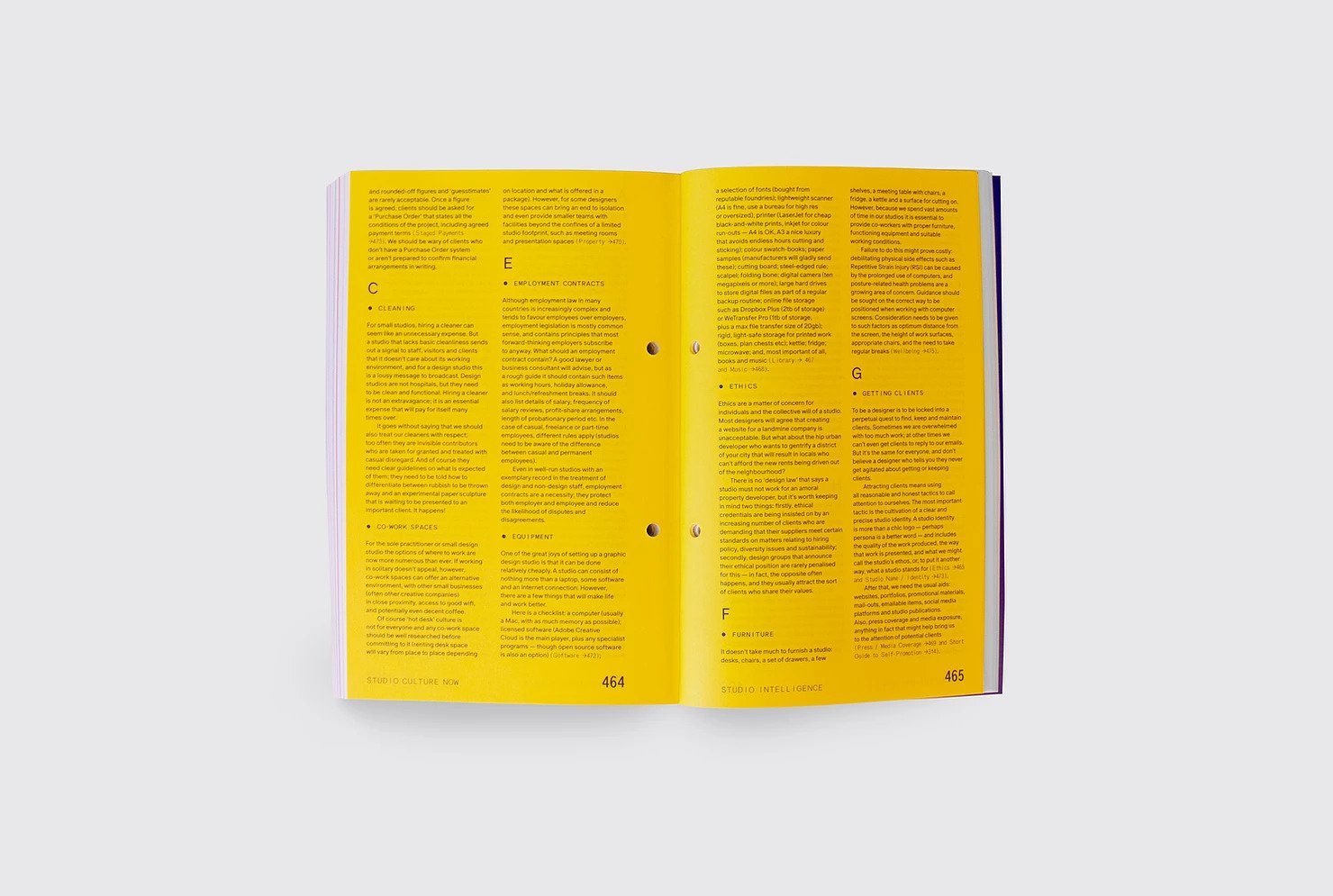 Here is a brief description of each of the studios interviewed in the book:
Atelier Dyakova
This studio, founded in 2011 by Sonya Dyakova and based in London, UK, comprises three people and works on visual identities, publications and digital design for commercial brands and cultural institutions.
Champions Design
A branding and design agency based in New York, USA, with a total of eight people working on visual identity systems and strategies for institutions and brands, as well as collaborating with various publications.
Civilization
This studio, made up of its three founders and six employees, has worked on printed and digital projects, visual identities, wayfinding design and graphics for shows and exhibitions since 2010. Its office is in Seattle, USA.
Design by Toko
A 'nomadic' studio that in recent years has put down roots in the Netherlands. It comprises solely its two founders, who work in the fields of branding, digital design and design for printing.
DIA
A studio founded in 2009 that has operated fully remotely since 2019. It is made up of four people and works on kinetic identities and typographic systems for brands both large and small.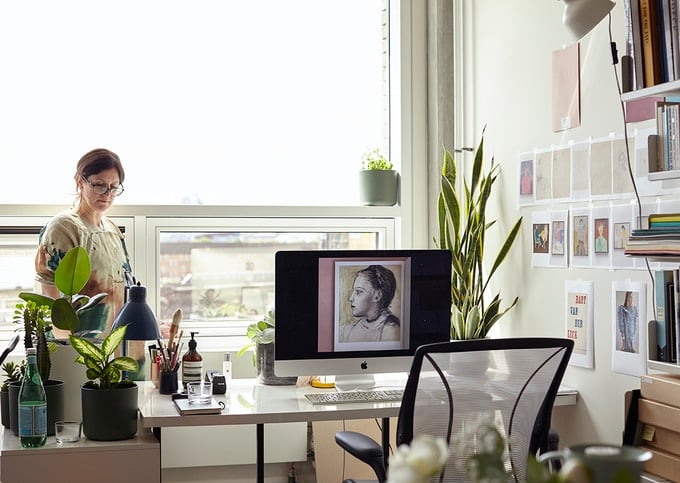 ÈricandMarie
The two founders are the only staff of this small studio based in Paris, France, which designs books, exhibitions and posters as well as creating videos.
Formist
Founded in 2014 and still managed solely by Mark Gowling, this studio works on projects for cultural and commercial organisations from its offices in Sydney, Australia.
Google Design
This design lab, founded by Jonathan Lee, is part of the Google empire, and has thousands of employees all over the world. It has worked on various projects, including the company's 2015 rebranding.
GUNMAD / Or Type
A partnership between two designers founded in 2007, who together create publications, posters, visual identities and websites. Since 2013 the studio has also designed and distributed typefaces.
Hansje van Halem
This one-woman studio was launched in 2003 in Amsterdam. The designer mainly experiments with typography and designs patterns for printing, posters, architecture and digital projects.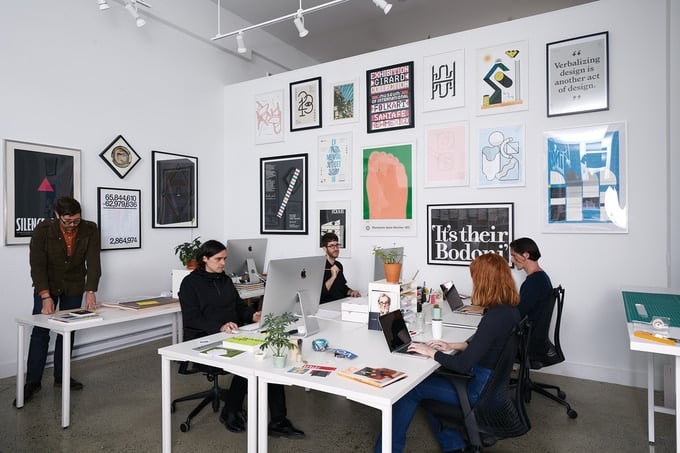 Helmo
A duo based near Paris, France, which since 2007 has done editorial design alongside work on visual identities, posters, signage and set design.
Hey Studio
A five-person team founded by Verònica Fuerte in Barcelona, Spain, in 2007 and known for its vibrant and colourful approach to graphic design and illustration projects.
Herbertus Design
This small studio in Zurich, Switzerland, comprises four people. It was launched in 2010, and has worked with artists, architects, publishers, academic institutions and NGOs.
Jade Purple Brown
An art and design studio formally launched in 2019 and comprising just one person, who carries out design and illustration work and creative direction. It is based in New York, USA.
Julia
This studio, founded in 2008 and made up of two designers based in Paris, France, and Rome, Italy, works with clients in the cultural and commercial sectors.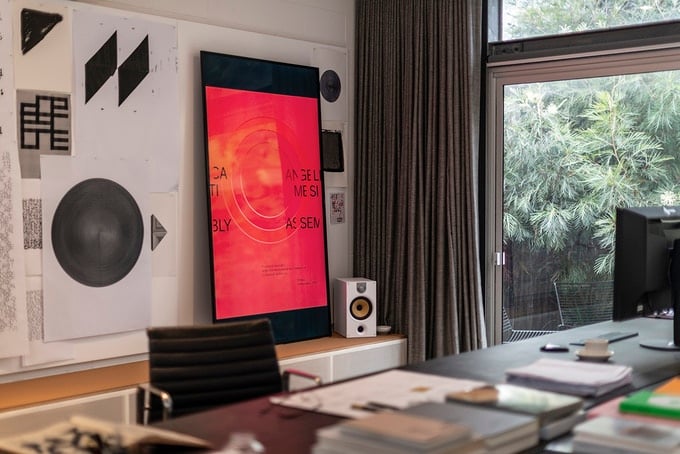 Morcos Key
A studio that works in the fields of art direction, editorial design, visual identities and type design. It was founded in 2017, and is still managed by its two founders in New York, USA.
My Name is Wendy
The two designers at this studio are based in Paris and Valence in France, and have worked on projects in the art, fashion and music sectors since 2006.
Neubau
This studio, made up of the founder and one employee, works with type design, visual identities and motion graphics. It has been running since 2001 from Berlin, Germany, and has become renowned for its books of vector illustrations.
Office of Craig
A studio founded in Manchester, UK, by designer Craig Oldham. It works on branding and editorial design projects, as well as exhibitions and shows.
OK-RM
A seven-person studio – founded in 2008 in London, UK – that works with artists, curators, architects, designers and institutions.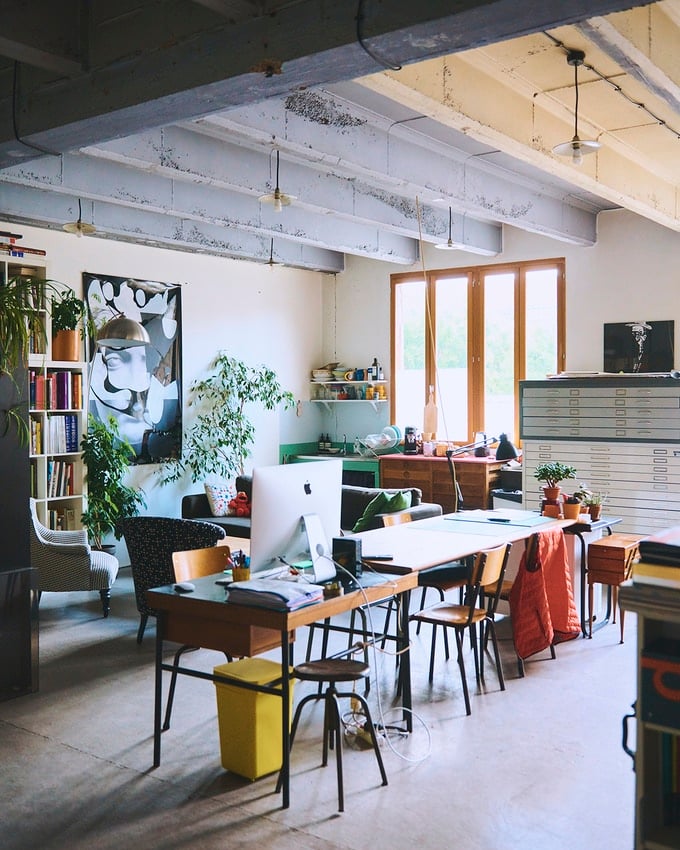 Parámetro Studio
A studio that works in art direction and branding, in partnership with artists and designers. It was founded in Monterrey, Mexico, in 2015, and comprises a total of twelve people.
Peepshow
A collective of six illustrators and animators active in London, UK since 2004. They work for commercial clients, combining analogue and digital techniques.
ps.2 arquitetura + design
This studio was launched in 2003 in São Paulo, Brazil – the two founders graduated in architecture before developing projects in the art and design field. It is now a five-person team.
Regular Practice
This three-person studio was founded in 2017 by two classmates from the Royal College of Art in London, UK. It works on visual identities and branding and design for printing and exhibitions.
Sara De Bondt Studio
A single-person studio that collaborates with a various professionals that change with each individual project. Founded in 2003 in London, UK, it is now based in Ghent in Belgium and works on publishing projects, web design, visual identities and exhibitions.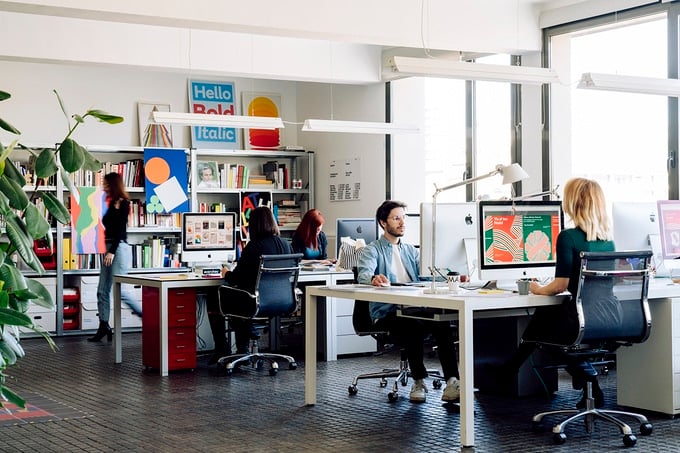 Sarah Boris Studio
This London-based, one-woman studio has produced visual identities and editorial design since 2015.
Studio Rejane Dal Bello
A creative partnership between two designers, officially launched in 2014 in London, UK. This small studio works on graphic design projects for printing and digital outlets.
Vrints-Kolsteren
Founded in 2016 in Antwerp, this studio works in the areas of graphic design, creative direction and photography. It is a two-person team, but often involves other partners too.
WeShouldDoItAll
A multidisciplinary studio made up of six people and based in New York, USA. It has created visual identities for branding, interactive design and wayfinding projects since 2004.
YesYesNo
A two-person collective launched in 2009 in New York, USA. It creates visual and interactive installations.