Despite dire predictions to the contrary, the book remains in rude health.
Book designers the world over continue to experiment, fostering an audience of passionate readers who like to own beautiful books which transcend their function as simple containers of text (or images). Books that are increasingly engaging and complex, pleasant to the eye and the touch, and which often need you to take your time just to open them.
As objects, these books are the opposite of the cheap, pocket-sized, wrinkle-prone books for reading on the train to work (which are slowly being replaced by the cheaper, smarter and more convenient ebook).
For some years now, there's been a trend towards books that are luxurious, beautiful, functional and complex. This has been made possible by technologies for printing, cutting and packaging that are increasingly advanced and sophisticated. The books they produce are objects targeted at an ever more discerning, niche audience, comfortable at navigating varied and specialist markets, and shopping in online stores or small bookshops. In this post, we'll examine five types of books that can help us understand the trends in global book design.
RAISED COVERS
Adding tactile effects to covers and turning books into ornaments has only recently become an accessible option.
In this example, created by Sagmeister & Walsh, one of the world's most influential and innovative design firms, the book celebrates the history of famous New York luxury department store Barneys.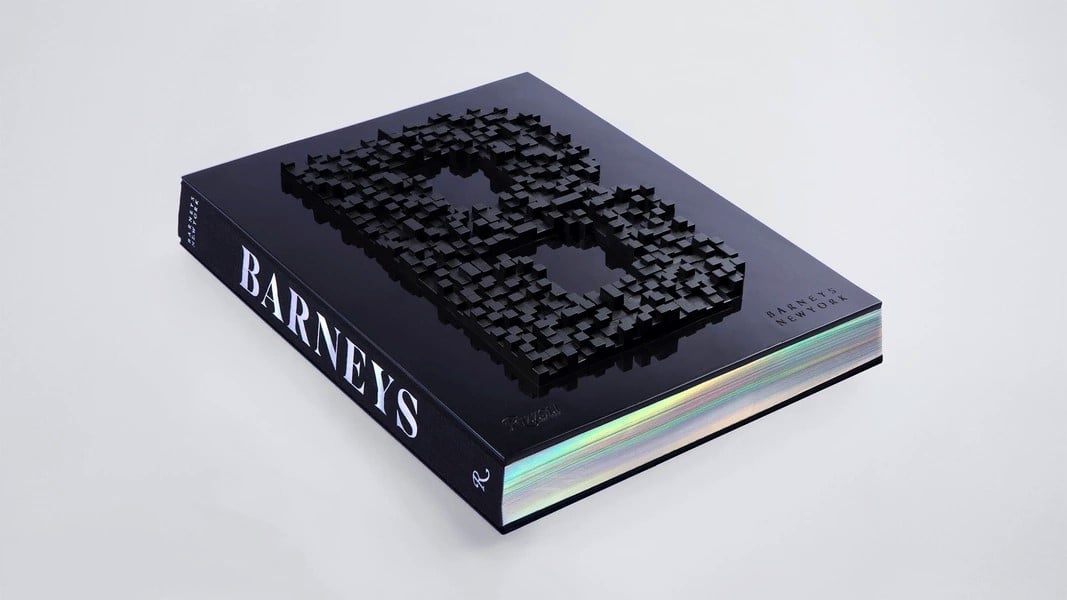 ILLUSTRATED BOOKS: PAPER ART
There's a growing amount of experimentation in the world of illustrated children's books: and it's not just parents and grandparents who buy them, but a whole community of illustrated book lovers of all ages.
One of the most stunning illustrated books released last year was "Anatomy: A Cutaway Look Inside the Human Body" by Hélène Druvert & Jean-Claude Druvert, published in the UK by Thames and Hudson Ltd. It's a large-format hardback which shows the anatomy of the human body (muscles, bones, nerves, veins and organs) and does so not just with scientific accuracy and compelling text, but using the incredible versatility of laser cutting. It makes the book a complex object, almost a work of paper art, and one that, due to the care with which it must be handled, is more suitable for adult readers.
Every part of the human body is revealed as you turn the pages and go deeper and deeper, removing layers (skin, muscles and so on) as if in an extraordinary, brightly coloured operating theatre made of paper.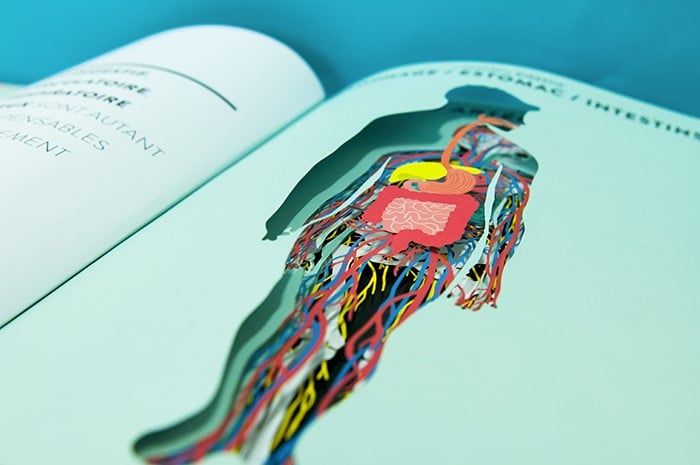 DUST JACKETS AND SLIPCASES
Another trend to emerge in the last few years is to "hide" books inside slipcases of varying complexity.
In this award-winning design, the book in question is a catalogue for the jewellery created by Paloma Picasso, daughter of the late, great Pablo. The power of this graphically simple design lies in the way the slipcase/dust jacket reveals its contents, namely the catalogue (a bound booklet and stapled brochure) containing superb photos of the artist's work.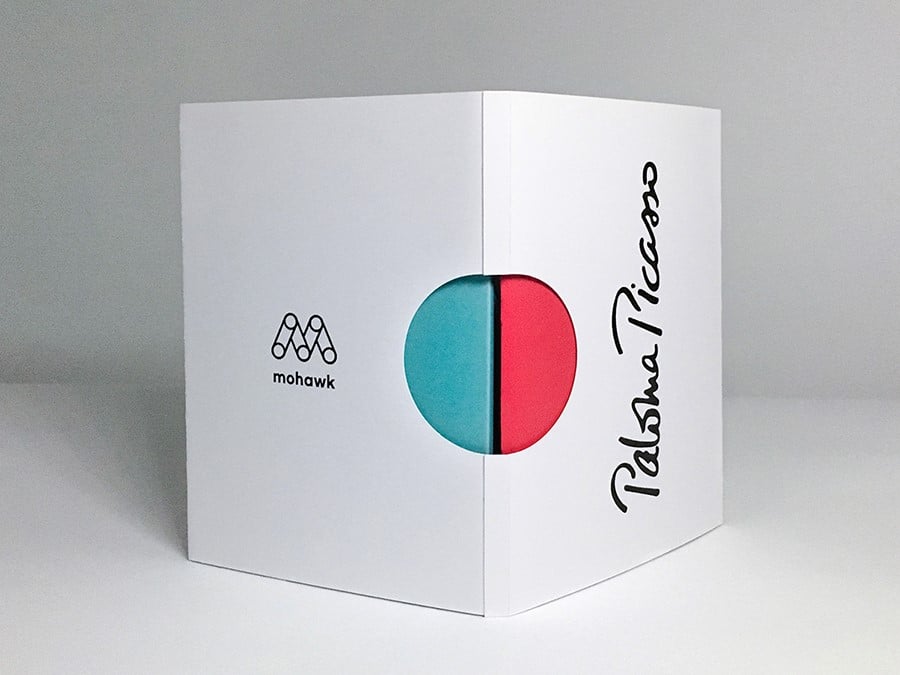 Another example is the anniversary book produced by Norwegian furniture company Vestre, consisting of two volumes held in a slipcase. The cut-out holes reveal the pattern printed on the cover. This simple but well-designed solution is eye-catching, and very much in keeping with the typically Scandinavian patterns of Vestre's furniture.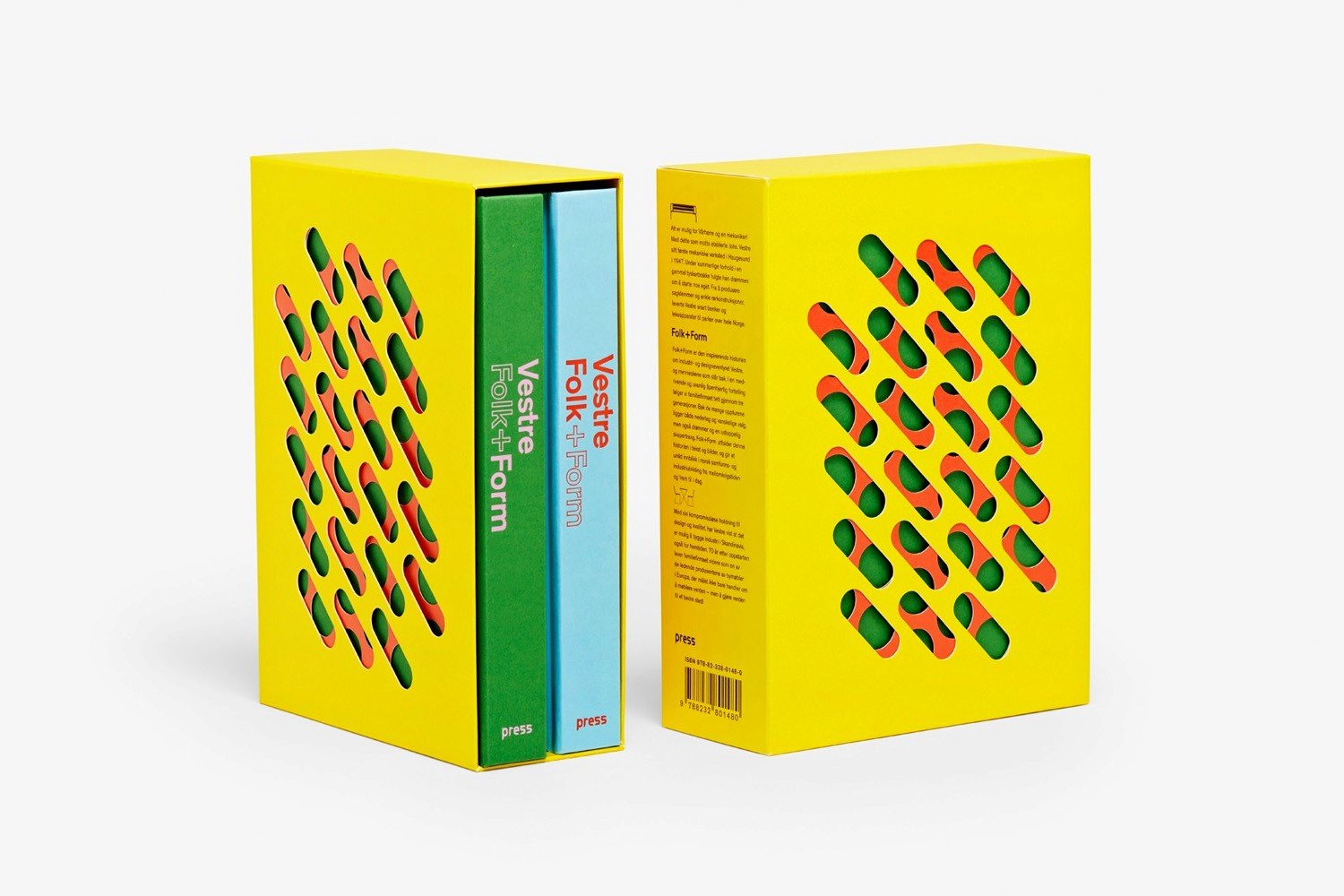 One last example, dating back to 2014, gives us an idea of where experimentation with slipcases is heading.
This volume, designed by the Riverhead agency and art director Helen Yentus, uses a 3D-printed slipcase. The extruded text forces the user to treat the book as an ornament in its own right: it won't fit in a bookcase like a normal book, and is best placed in a larger, more visible space of its own.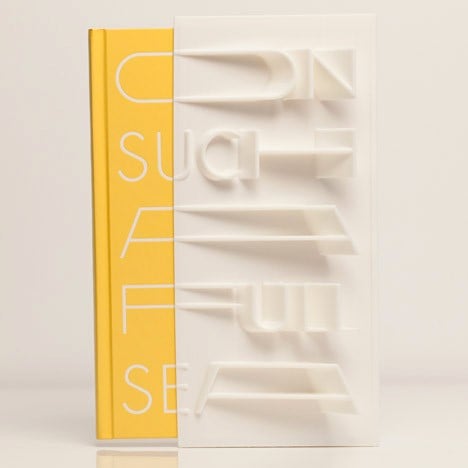 THE TIN BOOK
Following a Kickstarter campaign, last year saw the "reprinting" of one of the most important art books of the past 100 years: the bolt-bound volume by Italian artist Fortunato Depero, a Futurist experiment exploring the idea of the book as an object. The book was reproduced in its original materials – tin plate, bolts and paper – as part of a collaborative project between the MART museum in Rovereto, Italy, CIMA – the Center for Italian Modern Art in New York and Designers & Books, a New York publisher.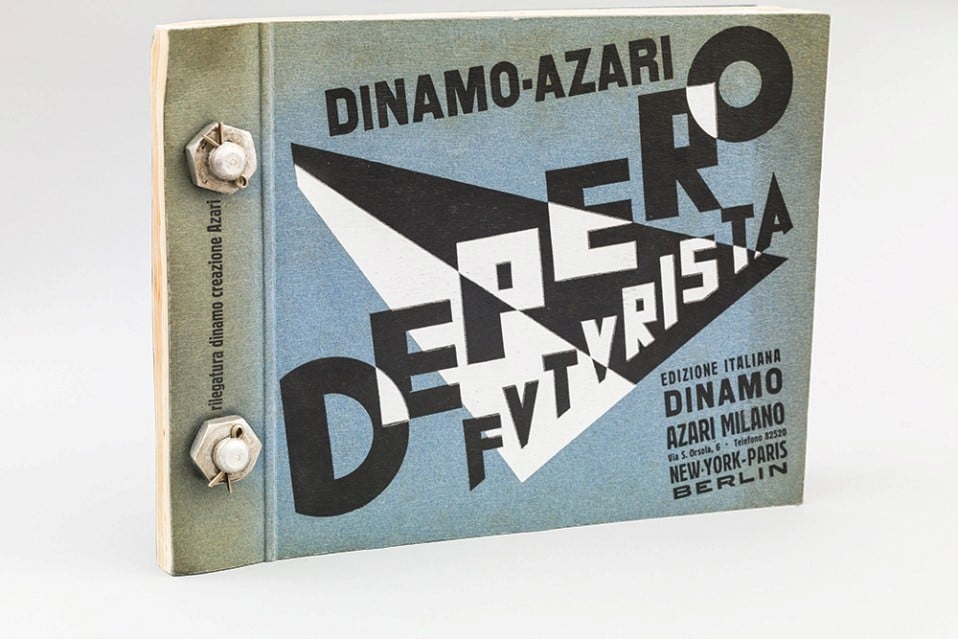 This is just a brief overview of some of the most interesting books published recently using relatively accessible printing technology. It's true that there are more experimental and avant-garde designs out there, but we wanted to look at designs which, with a touch of imagination and technical expertise, could also be replicated away from the art world.
It's simply a case of combining conventional printing solutions with more sophisticated technologies that fit the project in question.