Need to typeset a dissertation, novel or CV but don't know where to start? Looking for a free and simple desktop publishing program to create posters, brochures or images and advertisements for Facebook or other social networks? Then read our guide to five fantastic pieces of DTP software, which are easy to use and only cost a few pounds (indeed, some are completely free!), providing an alternative to better-known programs such as InDesign or QuarkXpress.
Easy DTPeasy: our selection of the best programs in 2017
Desktop publishing, once the sole domain of professionals, is now within everyone's reach thanks to some extremely intuitive open source programs and pieces of online software  that help you create your product in just a few clicks. If you want to produce books, flyers, invitation cards, menus or greeting cards, not to mention digital products like newsletters and  online magazines, there are templates available with pre-set guides; all you have to do is add the various things you need to complete your page: photos, text, icons and illustrations.
In recent years, the range of  alternative DTP programs competing with big names like InDesign has grown rapidly. Ever more frequently, people need to produce materials quickly: images and adverts for Facebook or Instagram, for example, banners for websites or brochures. So why not do it using a program which, despite being free, can nevertheless give your text a decidedly professional touch?
To help you, here's our guide to help you navigate the best free (or very cheap) DTP programs of 2017.
1. Microsoft Word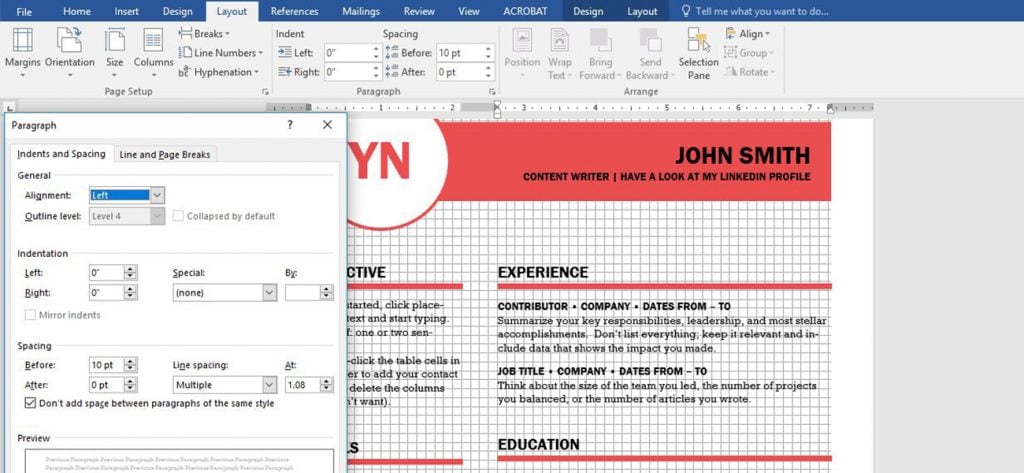 Sometimes you don't need to look far to find the program you need. We have a desktop publishing program right under our noses every day: Microsoft Word! It has templates for all of the most common publications, such as calendars, brochures, posters, bookmarks, CVs and so on… all of which can be customised as you see fit. You can, of course, choose from hundreds of different fonts (incidentally, we recommend taking a look at dafont.com), alter the colours, import and modify images, number the pages, justify the text and make it wrap around photos, use columns and insert graphics and tables. Basically it has everything, including a powerful spell checker and the option to save in PDF format at a high enough quality for printing at home or in the office.

2. Scribus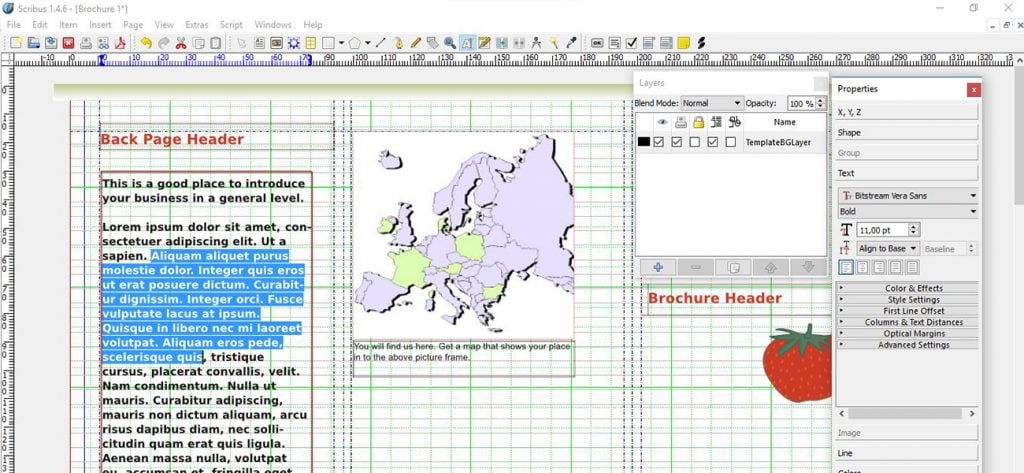 The interface may seem dated, but your initial doubts will fade rapidly when you discover this powerful, free and multiplatform open source desktop publishing program,  suitable for producing commercial-level publications. This is Scribus, a program whose stated aim is to make DTP accessible to beginners without limiting the more professional functions that are essential if you want to have your product printed professionally. These tools include, for example, print colour management (including Pantone colours), which helps to minimise the difference between the colours you see on the screen and those that are printed, and the classic typographic grid. The software allows you to use templates or create documents from scratch, and supports layers, vector images and intelligent guidelines and grids to help you put together the artwork and align the various elements easily. You can also use master pages for recurring headings, borders and page numbers. An extremely useful wiki guide gives you the lowdown on the infinite possibilities this DTP software offers.
3. Lucidpress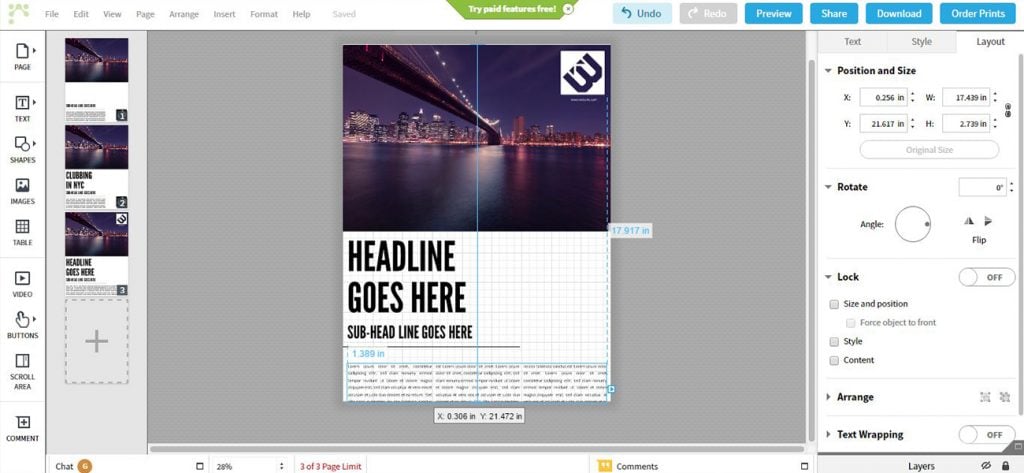 Lucidpress is a simple-to-use online DTP program which allows you to create advertising  and publishing content without the need to install anything. On registering you will have access to well over 250 publication templates to get you started and a wealth of functions that are every bit as good as the better-known Indesign. A fully functional and intuitive interface means you can get going immediately, and the drag & drop mechanism makes managing formats, text styles, image positioning, layers and transparency a doddle, helping you to create professional-quality graphic effects. You can save your print file as a PDF or in other digital formats. And all this for just under £6 a month! Lucidpress also lets you insert audio and video files and hyperlinks into your documents, so you can create multimedia files, useful in business and educational environments. Finally, you can import images directly from Flickr, Facebook and Dropbox, without any additional upload time.
4. Canva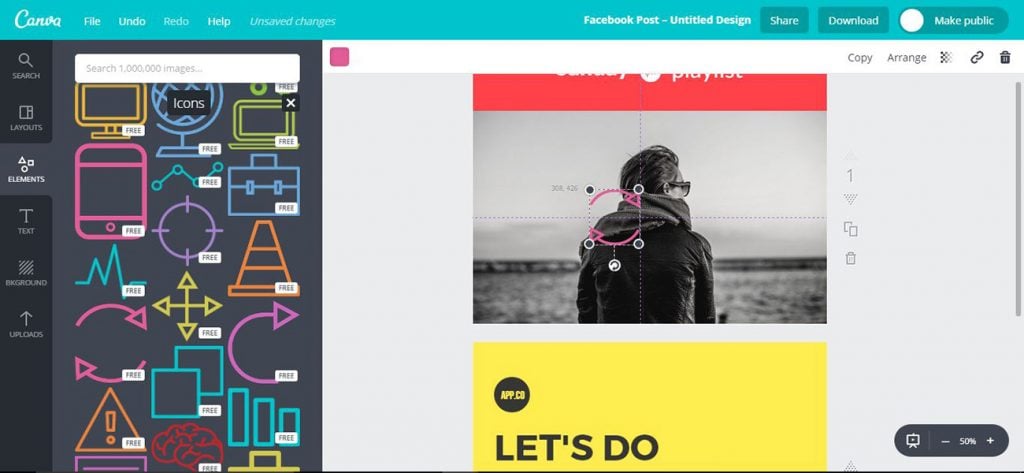 If you're not looking to produce books or magazines, but instead want to quickly put together brochures, images and adverts for Facebook and other social media, your CV or a letter, Canva is the program for you. This easy-to-use online DTP and graphic design software made a name for itself immediately thanks to its extremely intuitive layout and the fact you can use it without having to install anything on your PC. Once you have registered for free, you have access to ready-made templates in the sizes needed to create every type of graphic design product, such as Facebook images, posters, leaflets, blog layouts, business cards, advertising banners, CVs and certificates. You can choose from hundreds of layouts, graphics, fonts and backgrounds, many of which are free, while others only cost a few pounds. Each element can be moved around easily using drag & drop. The software allows you to create combinations of fonts, colours and logos to use with all the products under your brand's umbrella, and has a teamwork function (for up to 10 people with the free version of the software) to speed up sharing your artwork.

5. Joomag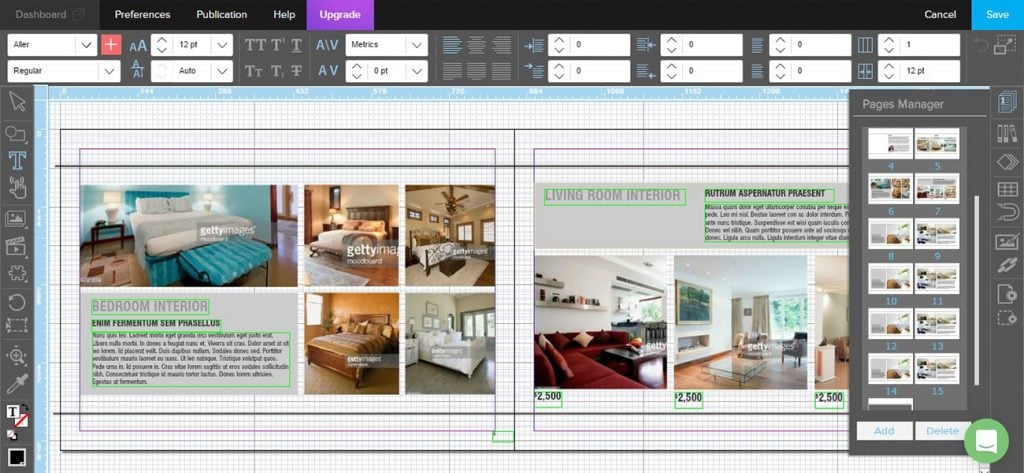 Joomag is an online publishing program designed specifically for people who want to produce, typeset and publish online magazines, photo books, corporate magazines or product catalogues. Again, there are over 100 graphic design templates to base your work on, or you can start from a PDF and turn it into a digital product. Typographic grids and layers help you manage your artwork. The free version allows you to create and publish your catalogue or company magazine online (easily accessed by customers through a link). The more advanced paid versions, starting from $9 a month, allow you to download PDFs, sell your magazine through the website's platform, and design a specific graphic layout for your brand.
These five programs are simple to use and suitable for a range of different needs. All that's left now is for you to let your creativity run wild and, click by click, create your first publication!