Remixes, collages, recycling: anything goes in street art. Indeed, pop art and mass culture feed off the constant creation and use of images.
In this environment, what better place for graphic artists and designers to find inspiration than Instagram? You never know! Which is why we're created a special list for you. We've unearthed seven sticker artists to follow on Instagram who are particularly active, creative and influential.
And if you want to learn more, check out our article on the history of sticker art, a minor — albeit uninhibited and stimulating — branch of street art.
OBEY GIANT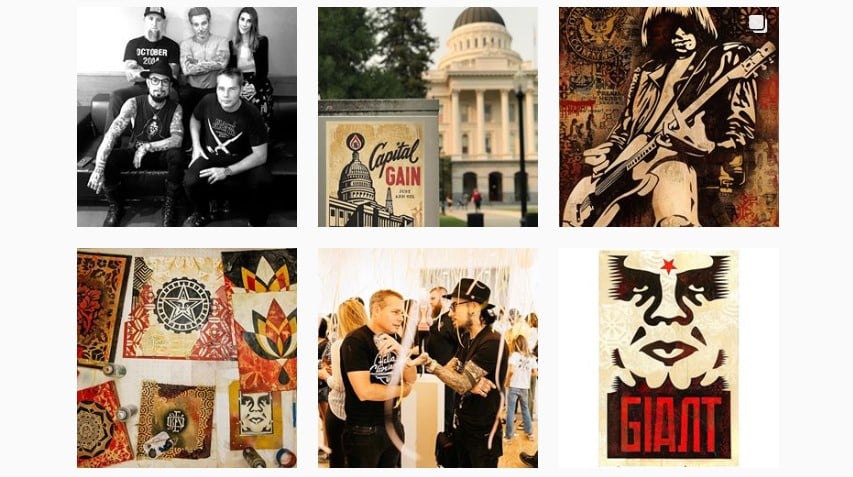 As we've already discussed on our blog, OBEY GIANT a.k.a. Shepard Fairey was probably the first street artist to turn a simple sticker into a work of art. It was 1989 when he created the first "Andre the Giant Has a Posse" sticker, which featured French wrestler Andre the Giant, and in subsequent versions, was often accompanied by the iconic lettering "OBEY". In 2008, he created another image that would quickly go viral: Barack Obama Hope, which was used for Obama's electoral campaign.
On his OBEY GIANT Instagram profile you will find his latest work, some personal photos and information about shows.
FAILE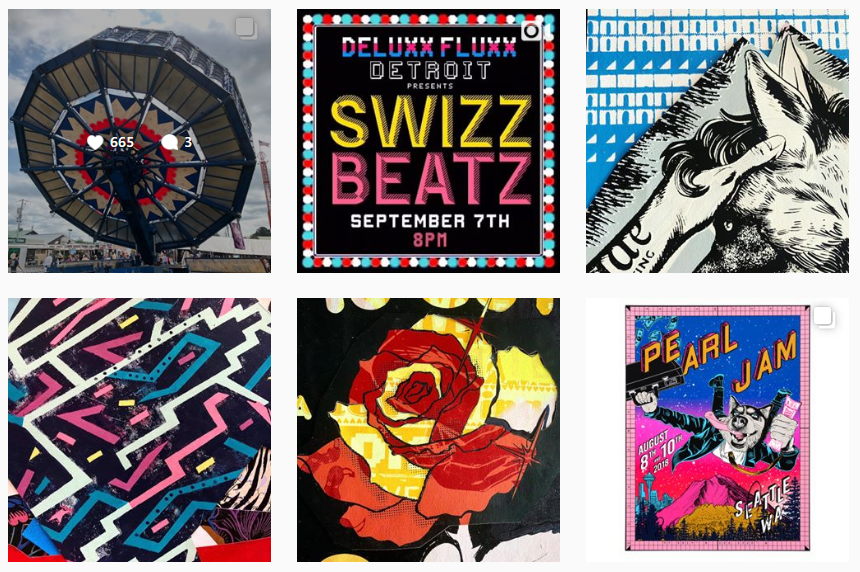 FAILE is a New York-based artistic collaboration between Patrick McNeil and Patrick Miller. Both street artists have been active since the early 2000s and, in their typical fragmented style, make liberal use of collage techniques and appropriation from other works.
Iconography, mass culture and a wide range of materials and techniques: you'll find this and more on FAILE's Instagram profile.
ZOLTRON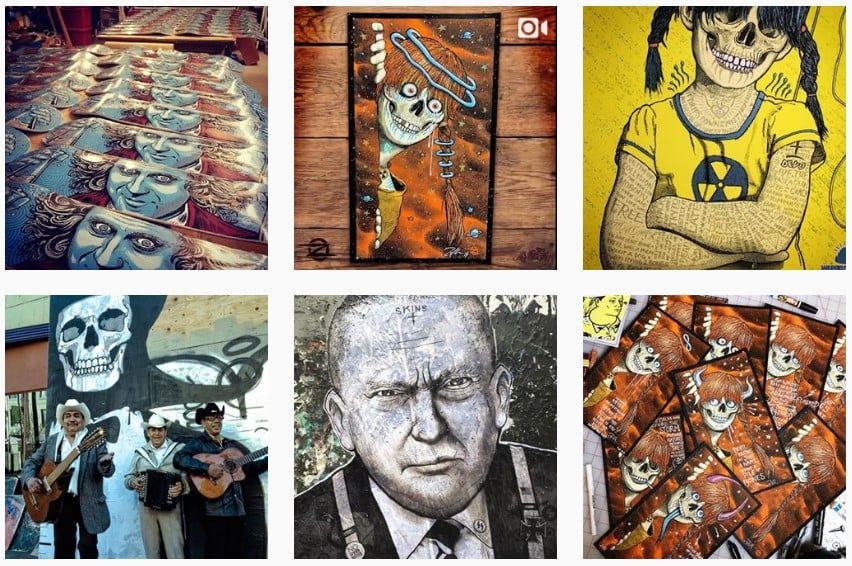 A street artist based in San Francisco, in 2002 Zoltron founded Sticker Robot, a company that prints stickers for artists and designers all over the world. He's also renowned for his posters and collaborations with the music world,  for artists including the Black Keys, Soundgarden, PJ Harvey, Alice in Chains, Foo Fighters, Queens of the Stone Age, Faith No More and Iggy Pop.
STELLECONFUSE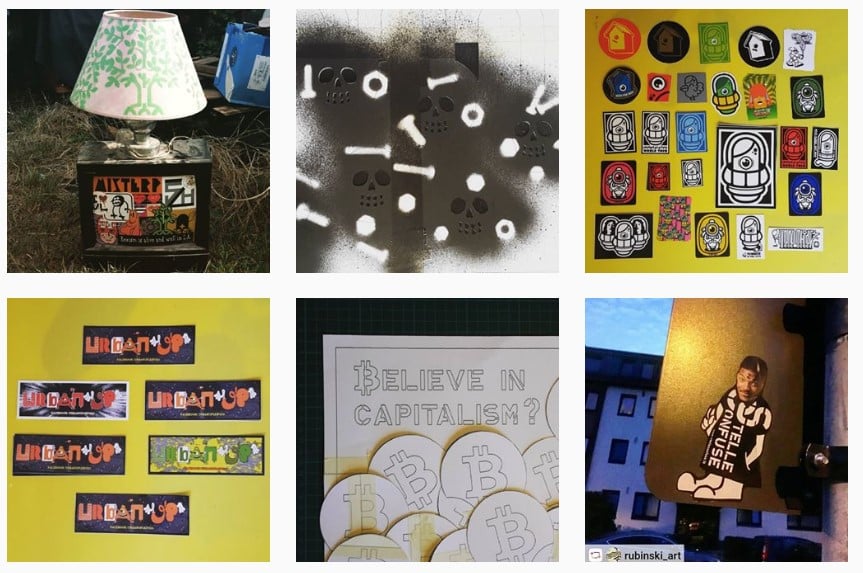 Stelleconfuse is one of Italy's leading exponents of sticker art. A self-confessed sticker nut, he created the "Plant a tree" sticker featuring a stylised tree and encouraging people to, well, plant a tree. In the Melting Pot Melting Pop project, he uses stickers by other artists to create collages, thus giving them new form and visibility.
CLET ABRAHAM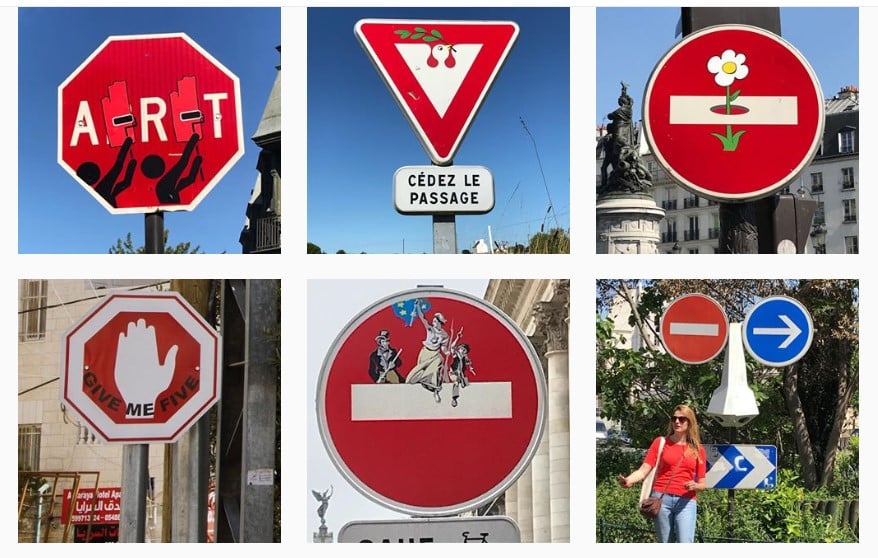 Clet Abraham is a French street artist who has been working in Italy for a number of years. After a stint restoring antique furniture in Rome, he moved to Florence where he currently lives and works. His street art interacts cleverly and wittily with something we see every day: road signs.
Applied to stop signs and one-way signs, his stickers have become famous around the world. His Instagram profile is always a good source of inspiration for out-of-the-box thinking.
D*FACE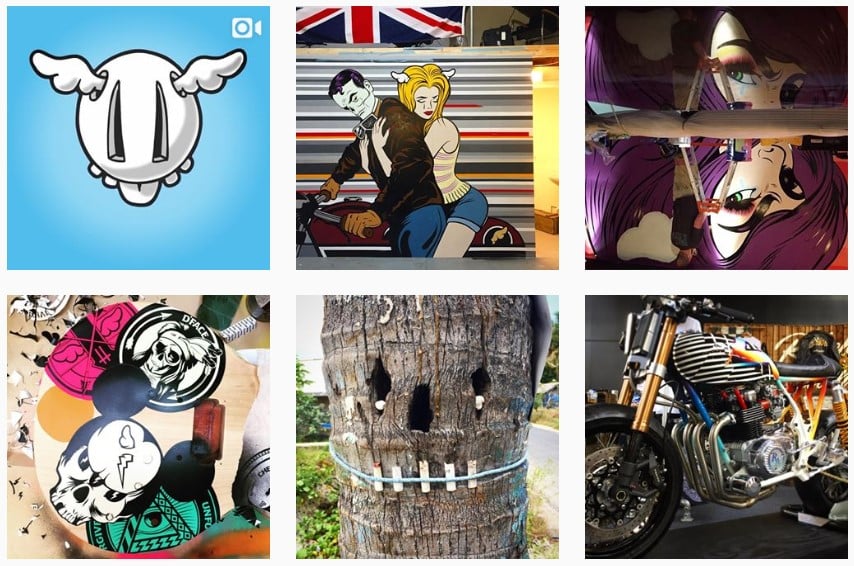 D*Face, better known as Dean Stockton, is one of the stars of contemporary urban art, which meant he had to make this list. Fed up with sitting in an office for eight hours every day, he started roaming the streets of London, putting up handmade stickers and posters featuring his "dysfunctional" characters. He was also owner and curator of the Outside Institute gallery, the first in London dedicated to street art.
WOLF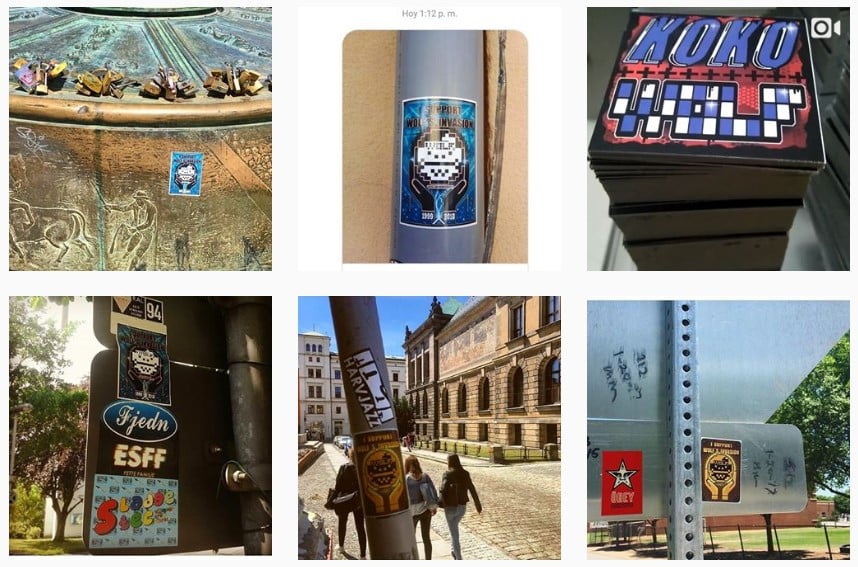 Now we're in warmer climes, in Spain, on the streets of Madrid, where you are likely to come across stickers by WOLF: you'll recognise them by their pixelated, Space Invaders aesthetic and the words "I support Wolf's invasion". Through his Instagram account, you can order his stickers or discover other Spanish sticker artists.
What about you? Are there any profiles you can recommend? What images do you use to find inspiration for your creations?