It's hard to believe that a simple piece of paper or vinyl with an adhesive back can do so much! Equally surprised is Shepard Fairey, probably the first artist to turn a simple sticker into a work of art: he says as much in the introduction to his 2003 essay in which he recalls how he was fascinated by stickers as a means of expression.
It's the eighties and stickers are starting to spread through the American skater and punk scenes. Kids seem obsessed by stickers, putting them on their boards and clothes: logos, tags and images that can potentially be replicated and spread thousands of times over. Today we have a term for all this: viral images.
It's from the skater scene that the first viral sticker image emerges: it features a French wrestler and a cryptic sentence. In the space of a few years, the "Andre the Giant Has a Posse" image could be found stuck to things in hundreds of cities across the world. Here's how it happened.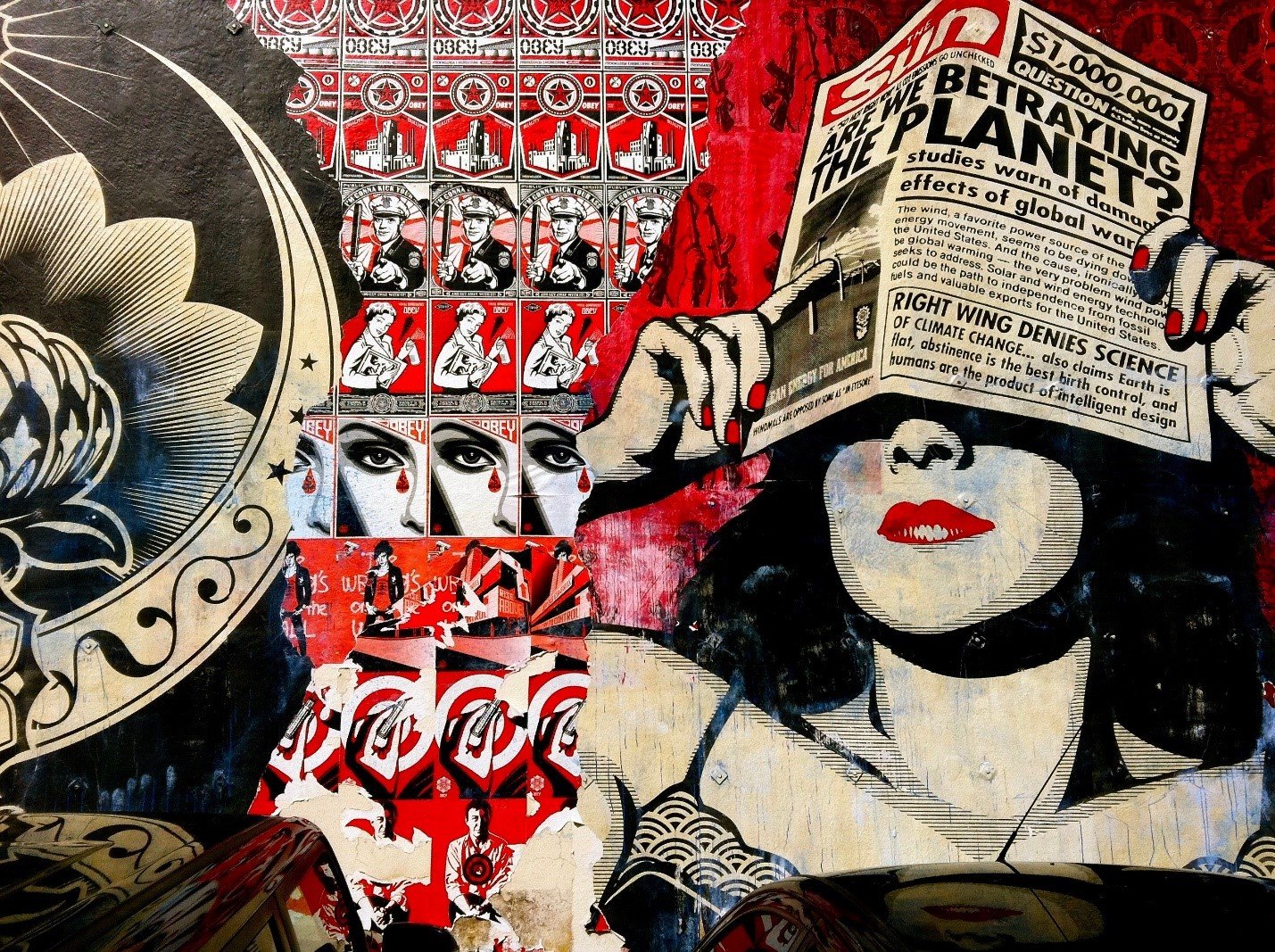 OBEY GIANT: the first art work in sticker form
It was 1989 when Shepard Fairey, a student at Rhode Island School of Design, created the first "Andre the Giant Has a Posse" sticker. It featured the French wrestler Andre the Giant. Next to his likeness were noted his height and weight (7'4″ and 520 lb) and the cryptic sentence "Andre the Giant Has a Posse".
Shepard began spreading the sticker around the city of Providence, Rhode Island: he spent an entire summer doing so. Then friends and artists from other cities got involved and in few months Shepard found himself handmaking thousands of stickers. He tried various solutions before alighting on the one he preferred: screen printed vinyl stickers. He estimates that between 1989 and 1996 he produced millions of them. From 1996 onwards, he decided to outsource their printing: you can still order one today (only in the United States) through Shepard Fairey's website.
Over the years, the original image has been altered and often appears with OBEY or OBEY GIANT written beneath it.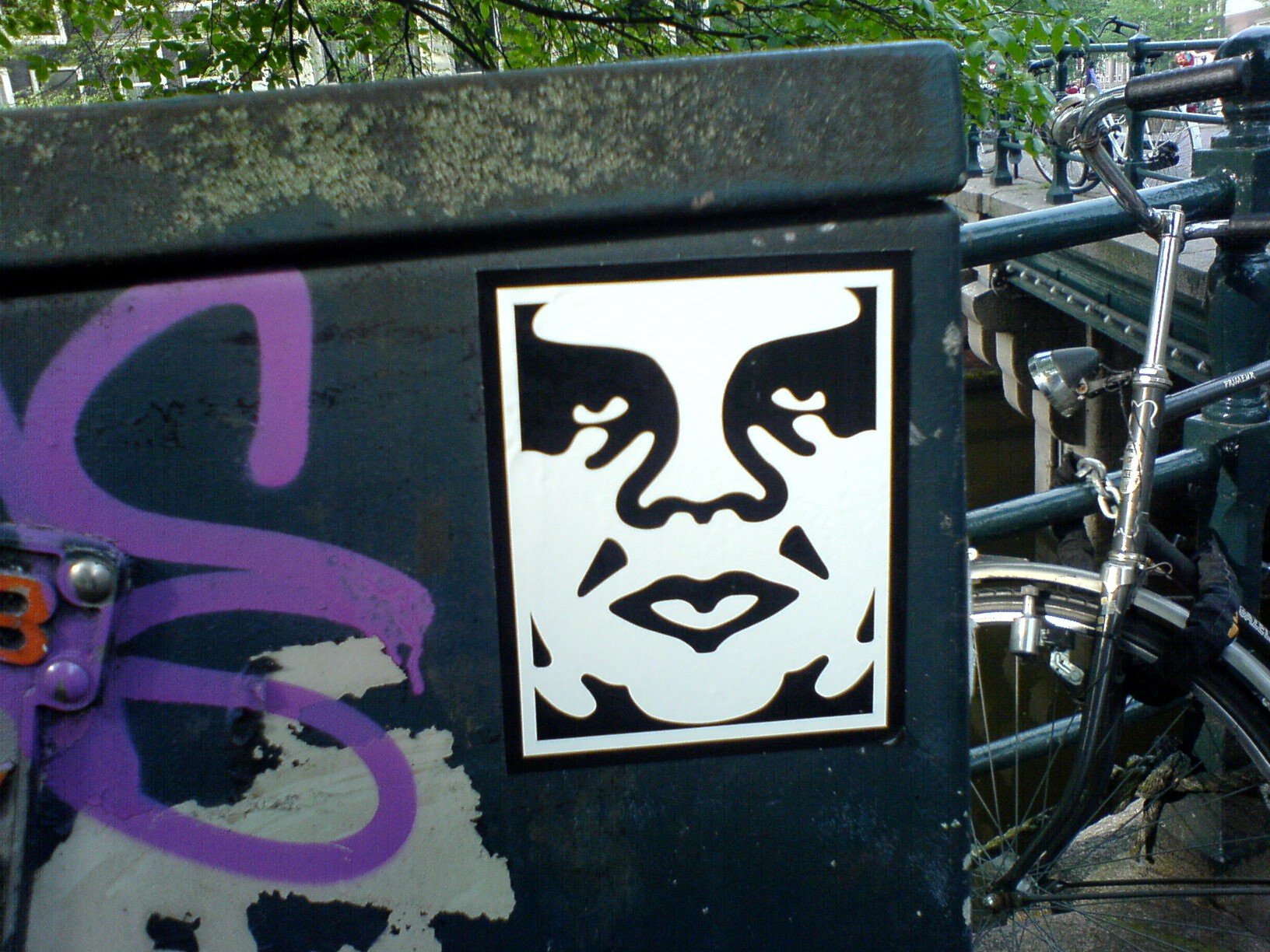 Accessible and democratic art
"I believe in making art accessible and democratic ," wrote Shepard Fairey in a recent post on his Facebook page, "street art is an important part of that approach but I use many approaches like affordable prints, t-shirts, fine art, the Internet, etc. I want to reach people with my art in as many ways as possible!".
Stickers have undoubtedly been a fundamental medium for him. Indeed, in 2008, another of his iconic images – Barack Obama Hope – went viral thanks in no small part to stickers.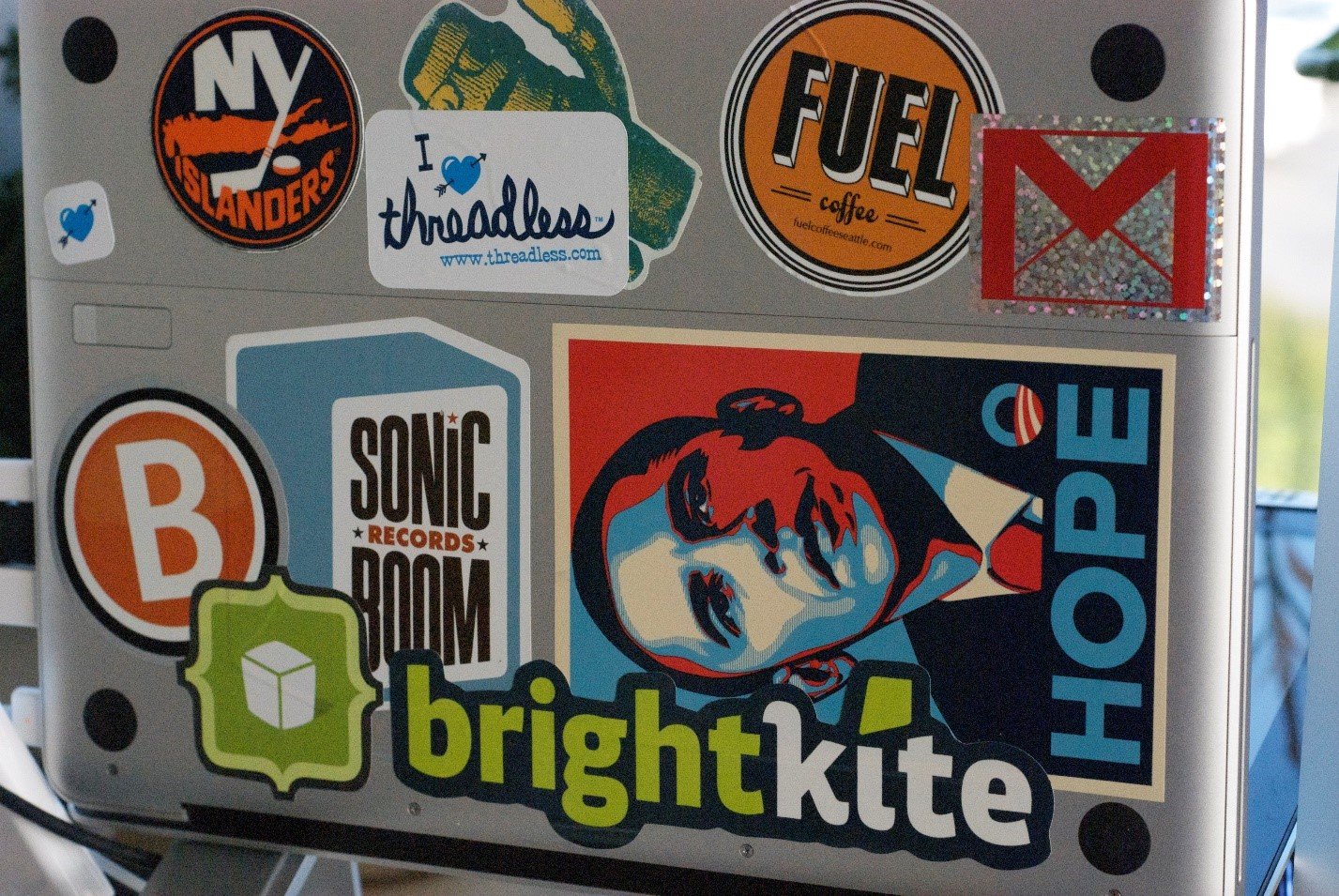 Accessibility and a connection with the urban fabric are fundamental features of sticker art which, like the rest of street art, lies in the grey area between legality and illegality. The sticker is something liberating and easy to put up while out and about on the streets, even by day (unlike graffiti).
But what do stickers say? Let's hear from the artists themselves. Here's artist and graphic designer Dave Kinsey quoted in Fairey's 2003 essay: "I like stickers because they leave a mark that can affect a person's mood, cause thought, and inspire a reaction. I like that my stickers become part of the movement of the street, absorbed by the population."
So, stop at the lights and you'll likely stumble across a subtle image… that might also be seen elsewhere in this or that city. Images challenge us and stimulate our imagination. That's why a simple piece of paper with glue on the back can be a work of art. So, take note: stickers may be the best medium for your creativity!