There's no accounting for taste, as the saying goes, and there's no accounting for design either. The Internet has generally been the venue of choice for all design-related disputes, even before Donald Trump's Twitter war. While critical graphic design is hailed by some as a revolution, or at least the beginning of a shift in design, the authors of the sarcastic Tumblr blog Critical Graphic Design present it as an object of ridicule.
Critical graphic design refers to the increasingly common tendency among designers to view design as a research method, or to conduct research through design. Critical graphic designers are those who want to challenge and re-define design, who call into question the boundaries of contemporary graphic design. Design thus becomes a unique form of critique that can also help us to engage with topics beyond design. Critical graphic designers present or combine ambitious political, social, and cultural insights in visual form.
One of the best-known examples of critical design is undoubtedly Metahaven . Based in Amsterdam, Metahaven describes itself as a collaborative studio for design and research and has strong conceptual access to graphic design. The studio focuses on contemporary socio-political issues, publishing its findings in the form of books and essays. In its film The Sprawl (Propaganda about Propaganda), Metahaven illuminates how and with what consequences social media convey narrative information. Through visual overlays, the film becomes one with its message. The concepts of the studio, which operates similar to a think tank, generate radical-looking exhibition and poster designs that offer an alternative to traditional branding. Through its research and posing of new questions, Metahaven creates new tasks for design. Its work offers a space for speculative thought in combination with visual output.
A further example of critical graphic design can be found in the master's thesis "Sexed Realities — To Whom Do I Owe My Body?" by Anja Kaiser.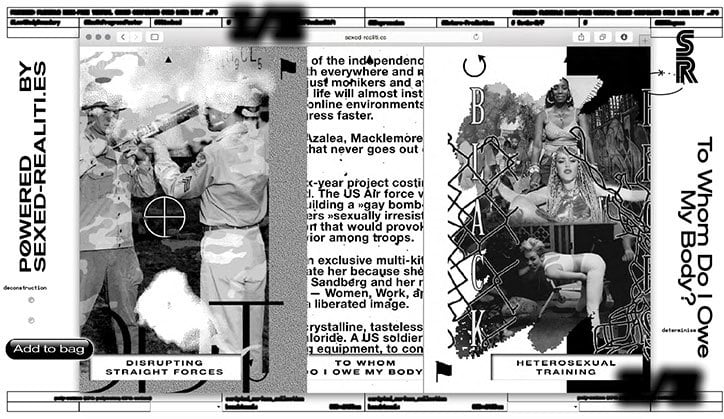 The Dutch graphic designer Ruben Pater shapes visual narratives around complex political issues, creating new relations between journalism and design. In his work Drone Survival Guide Pater considers new technologies and engenders a new awareness of drones. His poster is printed on reflective aluminium paper, a surface selected not only on aesthetic grounds, but also to recall the fact that drone cameras can be disrupted by reflection. The front side of poster shows an outline of the most common types of drones, which are depicted to scale alongside their purpose and nationality. Under the title "21st-century birdwatching," the back of the poster presents bilingual English and Pashtun instructions for protecting oneself from drones, as well as additional illustrations. Pater's work has also inspired the artist Jim Ricks, who travelled to Afghanistan and had a carpet produced with the design of the Drone Survival Guide.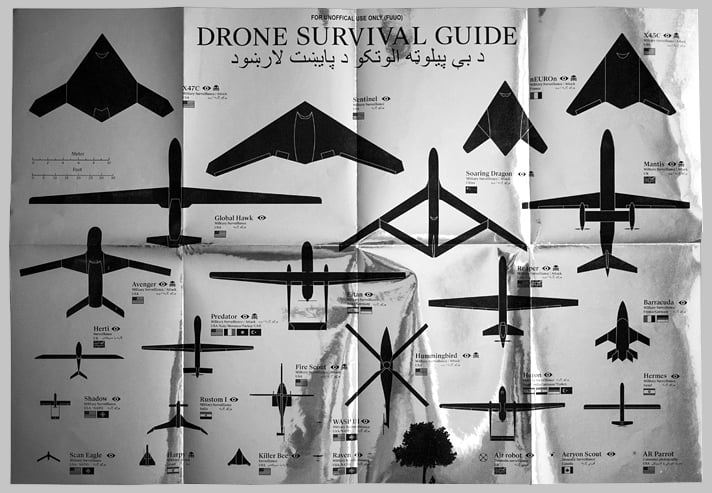 Numerous internationally noted exhibitions have been held on highly conceptual graphic works, such as Forms of Inquiry, curated by the former Art Director of the Architectural Association, Zak Kyes. For that exhibition, designers were invited to respond to various conceptual themes through graphic works, as well as to present their lines of research. The exhibition resonated with audiences and travelled to several European cities. A further, more recent exhibition to attract international attention was All possible futures, curated by Jon Sueda. The exhibition highlighted the critical, speculative graphic design work of influential women designers. Self-initiated projects and commissioned works, all of which were carried out with a high level of autonomy, were displayed. The works illuminated the working methods and potential of critical graphic design; the accompanying book All possible futures offers further insight into the individual works. The publication Iaspis Forum on Design and Critical Practice: The Reader, released in connection with the exhibition Forms of Inquiry, likewise gives a good overview of various works of critical design.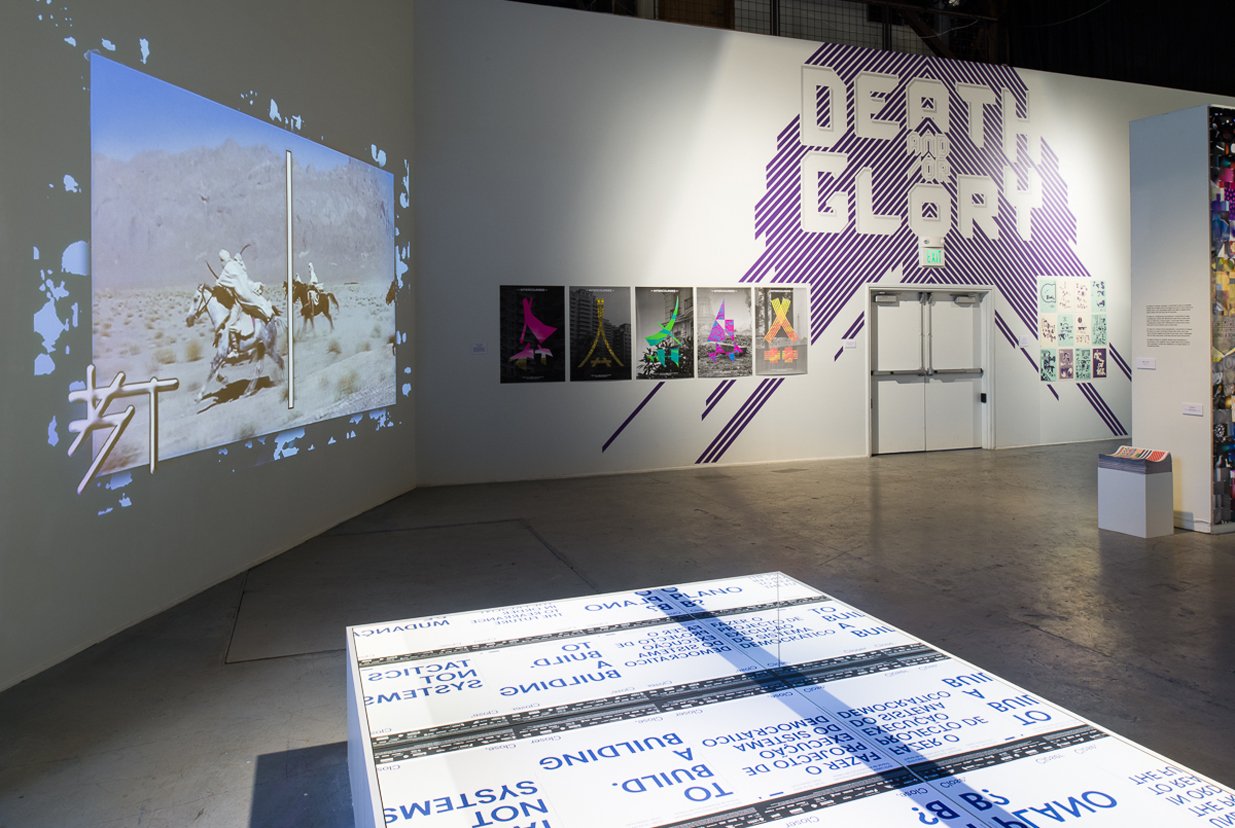 These examples show that an increasing number of graphic design works are being done in a conceptually or artistically free style. One could say that critical graphic design is augmenting and advancing the form of the discipline, creating new working methods and approaches, and helping to raise new questions. Multidisciplinary methods allow design to be considered from new angles. Graphic design is thus being integrated as an academic praxis, as the expanded multidisciplinary basis between different fields enables the increased recognition of visual design. In critical graphic design, visual design has its chance to create its own autonomous form of critique.