Creatives need tools to ply their trade: first it was a sliver of charcoal, then a stick of graphite and now, centuries later, a computer.
But computers need software : and some pieces of software are better than others at turning creative ideas into stunning, innovative designs.
In recent years, no creative has been able to do without the software developed by Adobe for designing and producing artwork and images.
Until April 2019, you can enjoy a 15% discount on a Adobe Creative Cloud subscription thanks to the partnership between Pixartprinting and Adobe.
Follow this link to get the offer: https://www.pixartprinting.it/partnership/adobe/
In this article, we'll look at some of the useful benefits and features of Adobe software for the type of creative work we do.
But the article will feature many an "alas" and "unfortunately", because this software seems to be too often used in the wrong way.
PHOTOSHOP: THE GO-TO SOFTWARE FOR PHOTO EDITING
Even among those with no experience of graphic design or photography, Photoshop is widely regarded as the program for producing incredible digital effects, so powerful that they can "fake" or manipulate any image, to the point that great photos are often erroneously thought to have been "photoshopped".
Indeed, when your brand name starts being used as a verb you must be doing something right.
Unfortunately, many designers, especially the self-taught, still use Photoshop only for their work, and many clients think that anything is possible with a click of a button in Photoshop.
And there's some truth to this. Photoshop is the oldest graphics suite out there: it's been around for almost 30 years and is capable of resolving a host of photo and graphics problems. What's more, it can do so in a virtually bespoke manner, depending on the method and approach that you use.
Indeed, the range of possibilities offered by graphics software is too vast to ignore: so, let's look at some tips for getting the most out of Photoshop.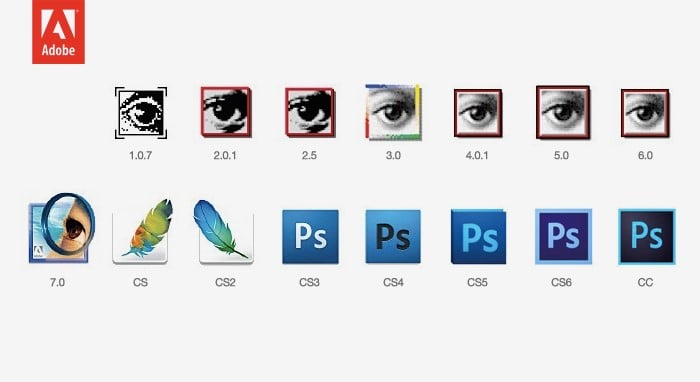 Photoshop has always been a photographer's assistant: retouching colours, removing imperfections and applying filters and effects have always been essential tricks of the trade in any photographic studio.
But the ace up Photoshop's sleeve has always been the famous "Clone Stamp" tool: the possibility of removing any part of a photo in a couple of clicks was revolutionary, and made people realise that photo manipulation could be omnipotent (and omnipresent), leading to some well-known and sloppy mistakes.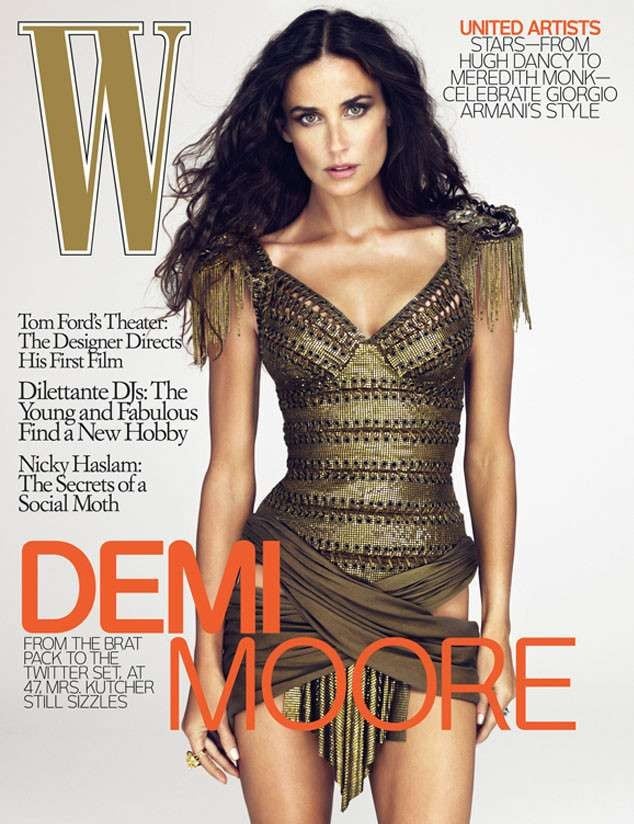 Actually, most professional photographers now use Lightroom, while Photoshop is used by image creators. Lightroom is a software for improving the reality of a photo, while Photoshop is a magic tool (there's a reason why one of its tools is a magic wand!) for unleashing creativity through editing, collages and digital painting, making the most improbable surrealist visions seem real.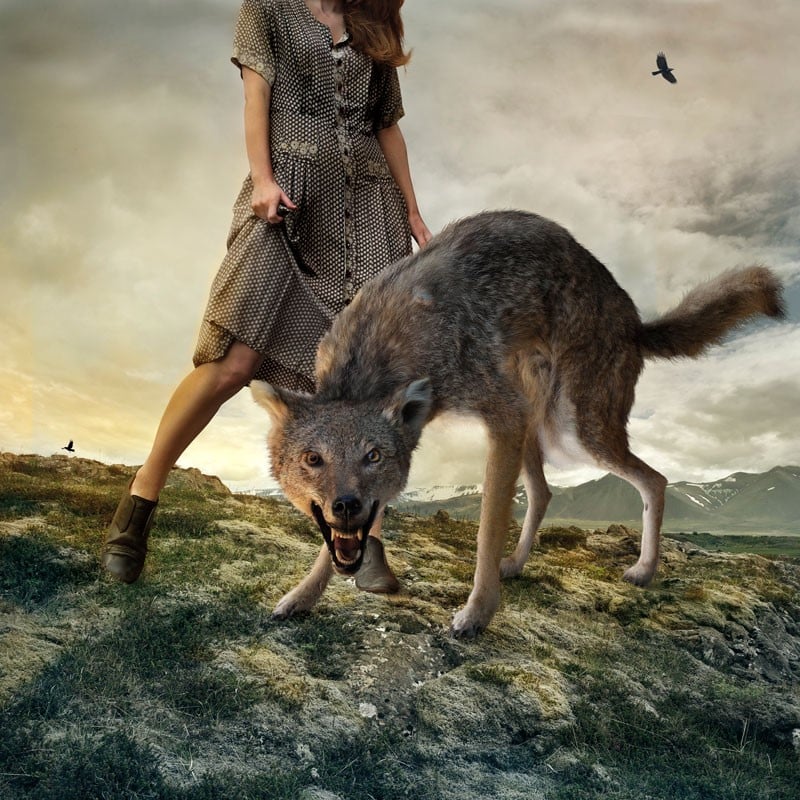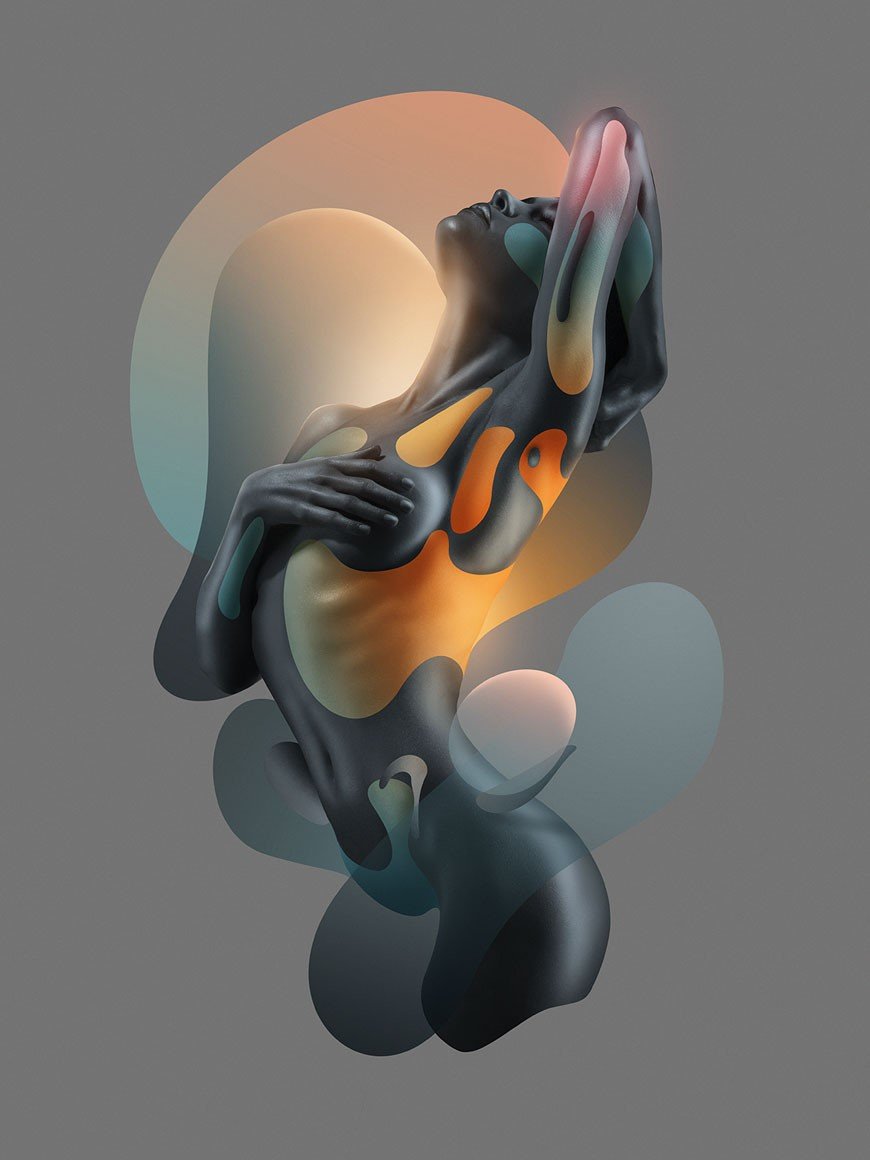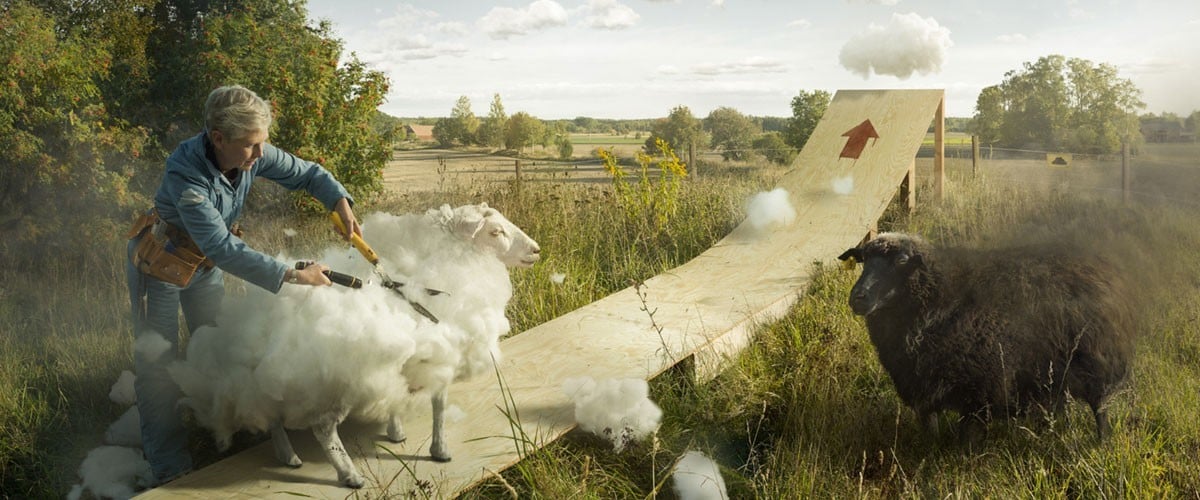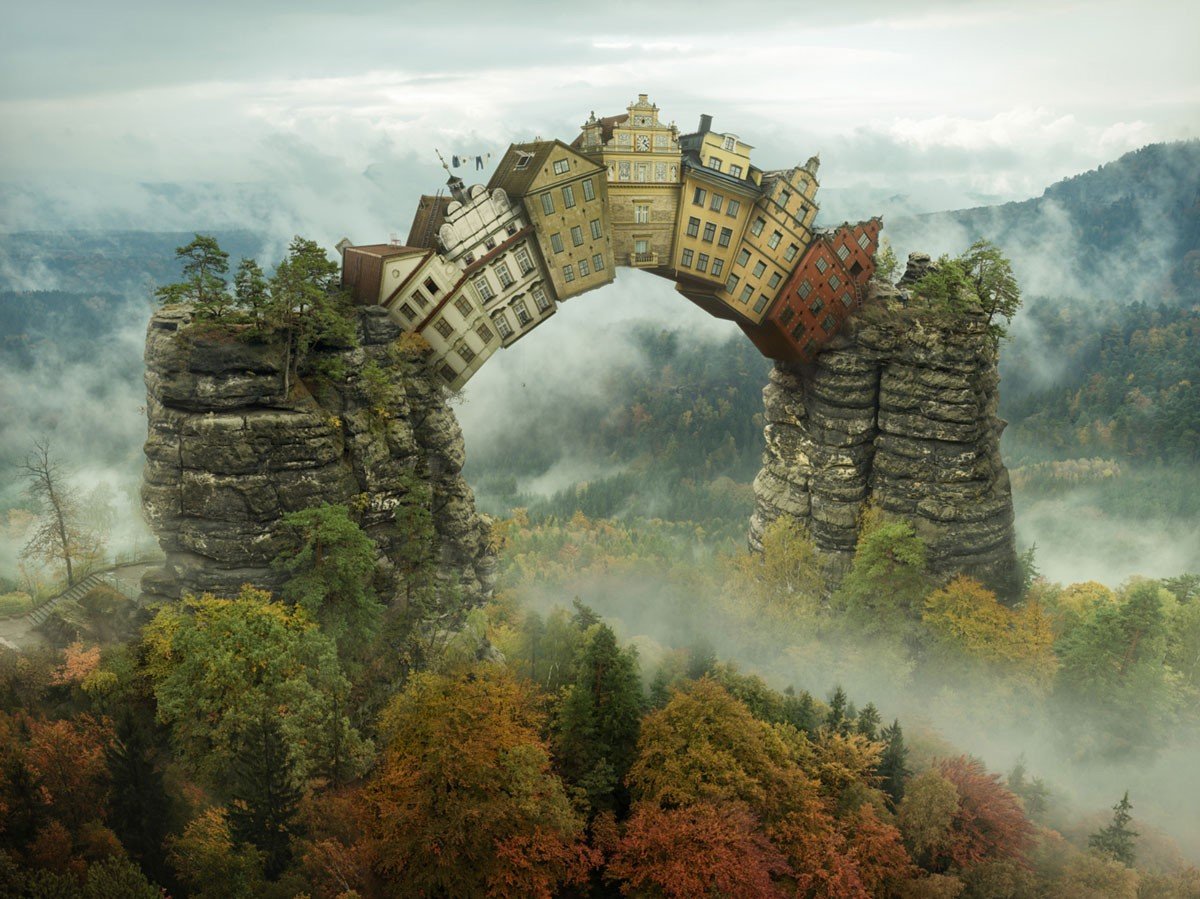 ILLUSTRATION
Many illustrators have now gone digital, if not fully at least partially. Some, like Yuko Shimizu, use Photoshop to colour drawings done by hand (in this case, with ink and brush).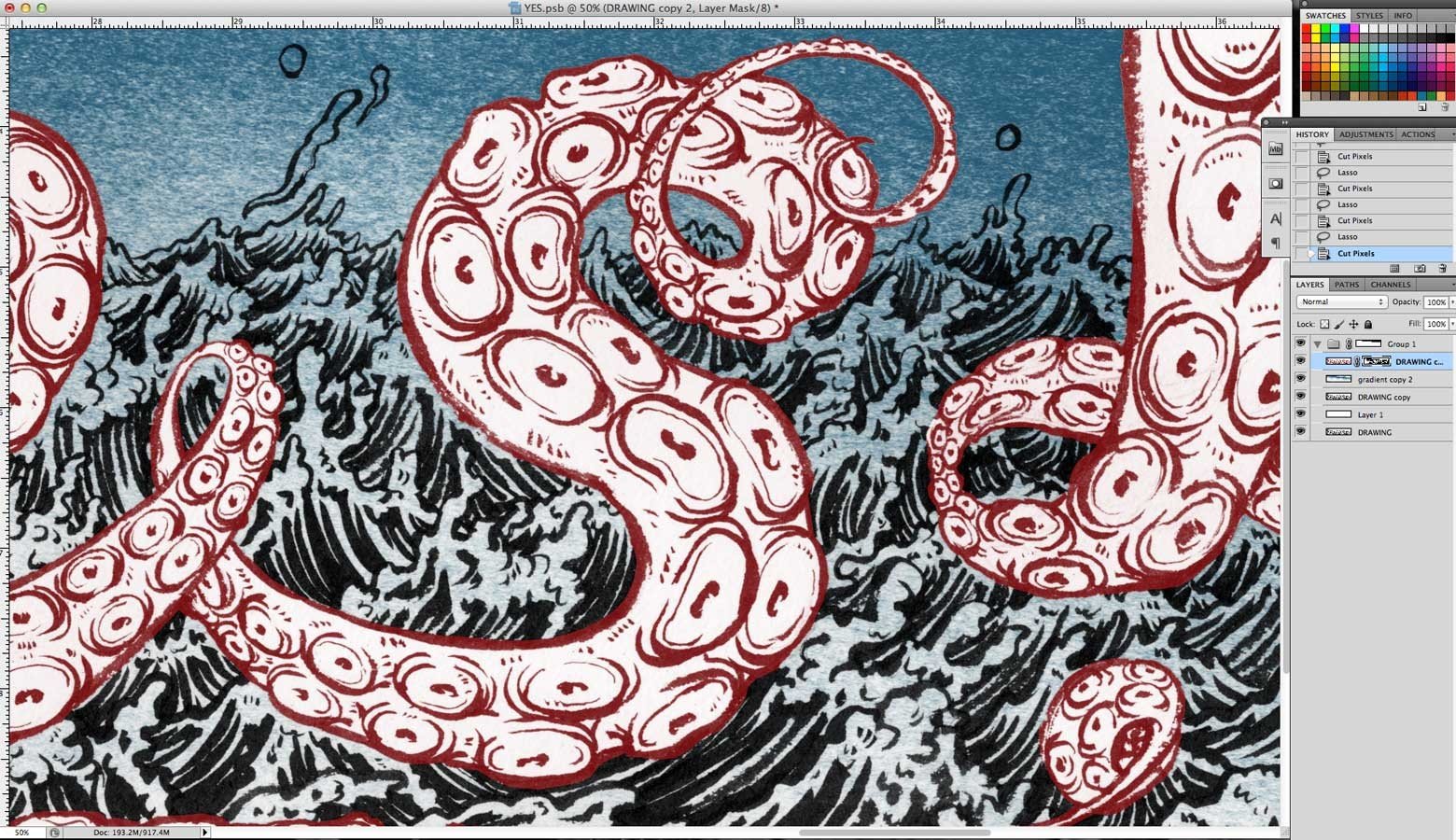 Others use it as a painting tool to create illustrations or photorealist images.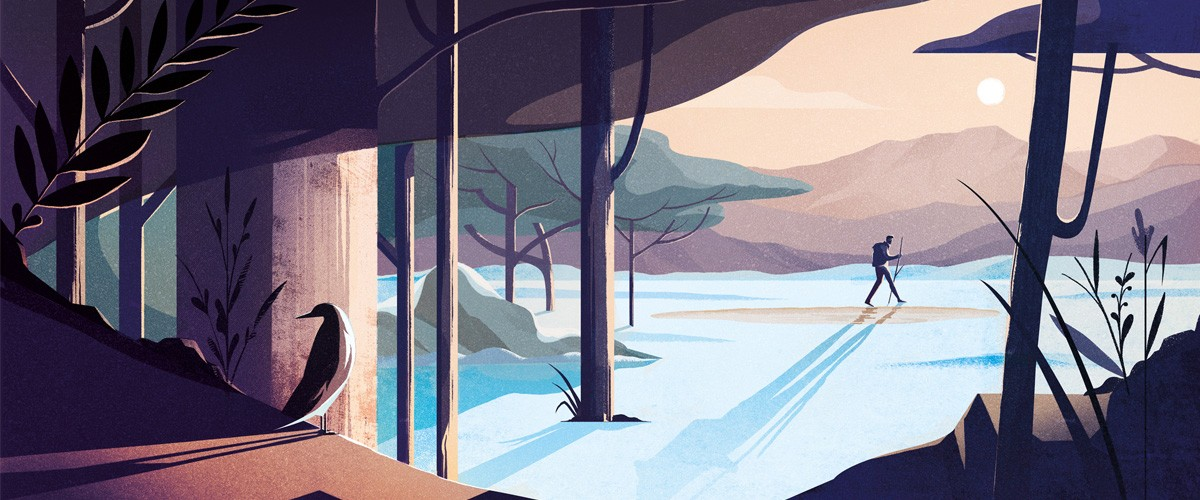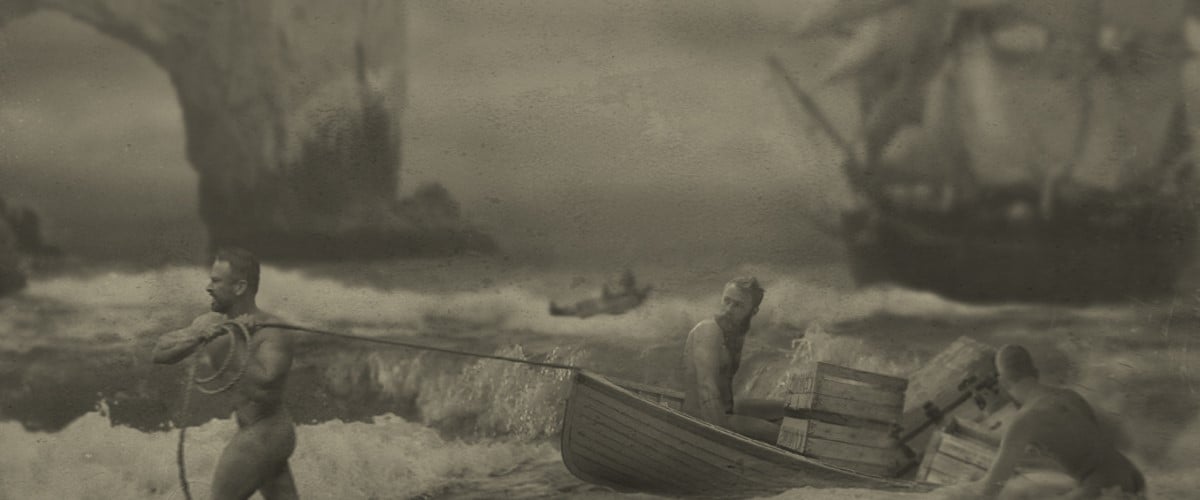 Although the web is full of fantastic images from which to draw inspiration, it can be frustrating when
you can't create similar images yourself.
So it's better to focus on one of the most important aspects of the Adobe suite: integration with other pieces of software. 
ILLUSTRATOR AND INDESIGN: THE DYNAMIC DUO FOR GRAPHIC DESIGN
Graphic design involves managing and organising various types of content depending on the project and its applications: text, images (photos or illustrations), signs, symbols and other elements.
Doing all of this requires a very versatile piece of software.
Generally, InDesign is used for books and documents with lots of pages,  while Illustrator is used for single-page documents (like posters and flyers) and documents with few pages (such as leaflets). However, if we were to look at various graphic design studios, we would find that each designer tends to prefer one piece of software over another, regardless of the projects they use it for.
There are people who – alas – lay out books with Illustrator and others who – alas – try to create images with InDesign.
So, a good rule of thumb is:
many pages = InDesign
few pages = Illustrator
Illustrator can, however, be somewhat daunting even for experienced designers: "it's difficult to use", "I should learn how to use it sooner or later", "I've never understood what it's for".
Yet it's an amazing tool used by illustrators, graphic designers and other professionals, including industrial designers. It allows you to draw directly onto a graphics tablet to create sketches and drafts.
Old-school designers probably still create sketches using paper and pencil. No problem: you can scan the sketch (or take a picture of it, using a good smartphone) and then import it into Illustrator. Illustrator can then be used to turn the sketch into a vector image: you can then edit it, colour it or prep it for insertion into a presentation.
Something else few people realise is that Illustrator is great for editing PDFs (so long as they have been created in vector format).
Sometimes, InDesign seems to be even more unheard of: unless they have studied it at graphic design school or used it at work, many designers are unfamiliar with the best software for creating books and producing reliable print files when it comes to dimensions and colours.
One feature that's often used in printing is Preflight, a set of checks that are performed before sending a file to print.
Other frequently overlooked features include publishing-specific functions like dictionaries and indexes.
STRONGER TOGETHER: ADOBE SOFTWARE INTEGRATION
Whatever creative work you do, remember that in the Adobe suite you have a trusty companion for almost any project you can think of.
The suite comprises various programs which are fully integrated with one another: creatives simply choose the approach that best suits the way they work.
For example, creating an image in Photoshop or Illustrator and then adding it to an InDesign or Dreamweaver graphics project, or turning it into a 3D model using Dimension.
In short, they're stronger together!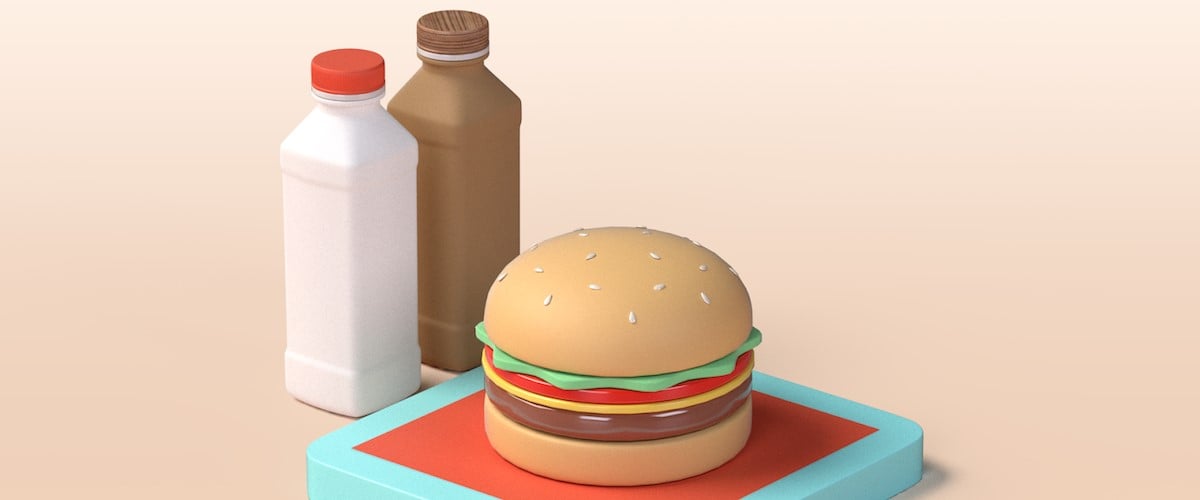 Thanks to Pixartprinting, you can now enjoy a 15% discount off your subscription to Adobe Creative Cloud.
Go for it now.