Within Germany's Bauhaus school, ideas from artistic and design movements were explored, combined and applied to problems in functional design and mass production. Furniture, architecture, product and graphic design in the 20th century were heavily influenced by the work of the students and professors at this school.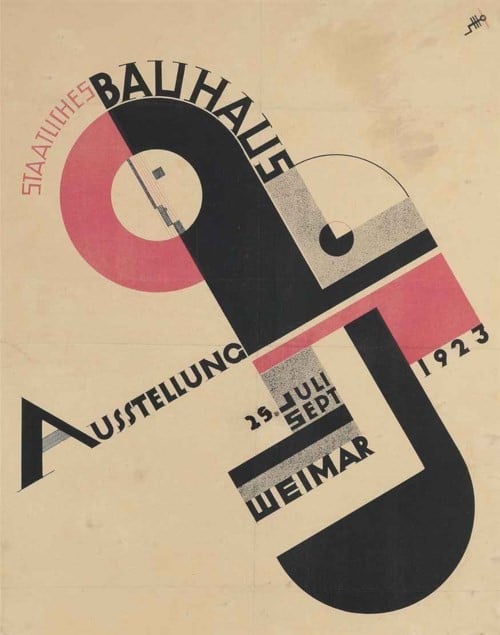 In 1919, with the end of the First World War and the founding of the Weimar Republic, Weimar's Grand-Ducal Saxon Art School and Academy of Fine Art were merged to form Das Staatliche Bauhaus under the leadership of architect Walter Gropius.
The school's manifesto promoted the idea of combining art and technology in order to resolve the problems of visual design posed by industrialisation. The metaphor was that of a cathedral for all visual arts: "Architects, painters and sculptors must learn a new way of seeing and understanding the composite character of the building […]".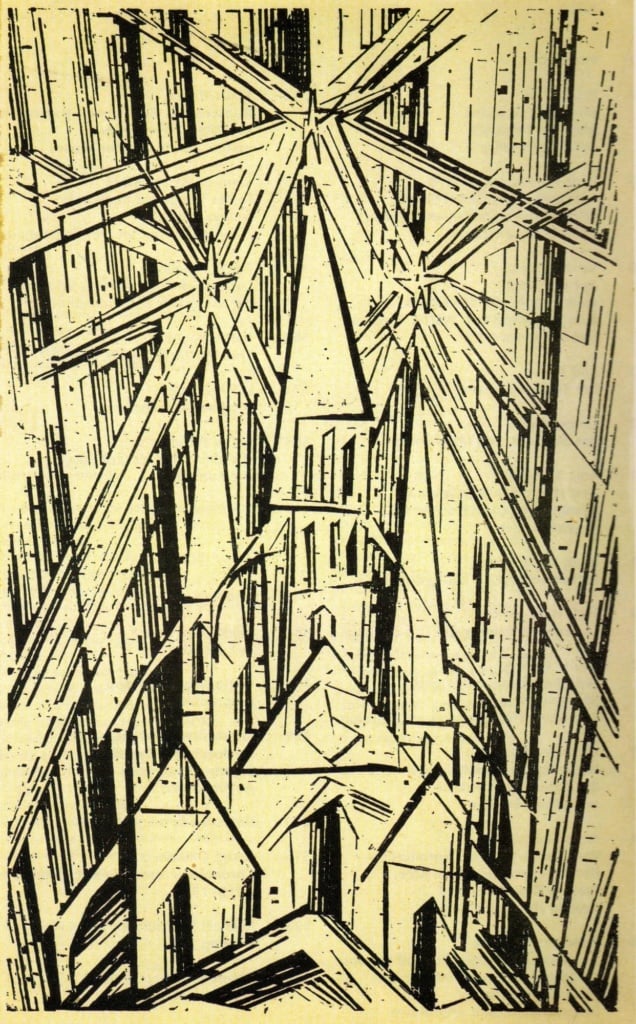 The school existed in three German cities: in Weimar from 1919 to 1925, in Dessau from 1925 to 1932, and in Berlin from 1932 to 1933. The Dessau phase, under the leadership of Walter Gropius, represented the purest expression of Bauhaus values and philosophy.
Herbert Bayer's workshop
Herbert Bayer was a Bauhaus student in Weimar and collaborated with a professor of his, László Moholy-Nagy, on a number of occasions. One of his first typography projects was the cover of the catalogue for the school's 1923 exhibition.
Following pressure from the Weimar government, the Bauhaus school moved to the small provincial town of Dessau. Bayer was given a teaching position and was put in charge of the newly formed typography and graphic design workshop.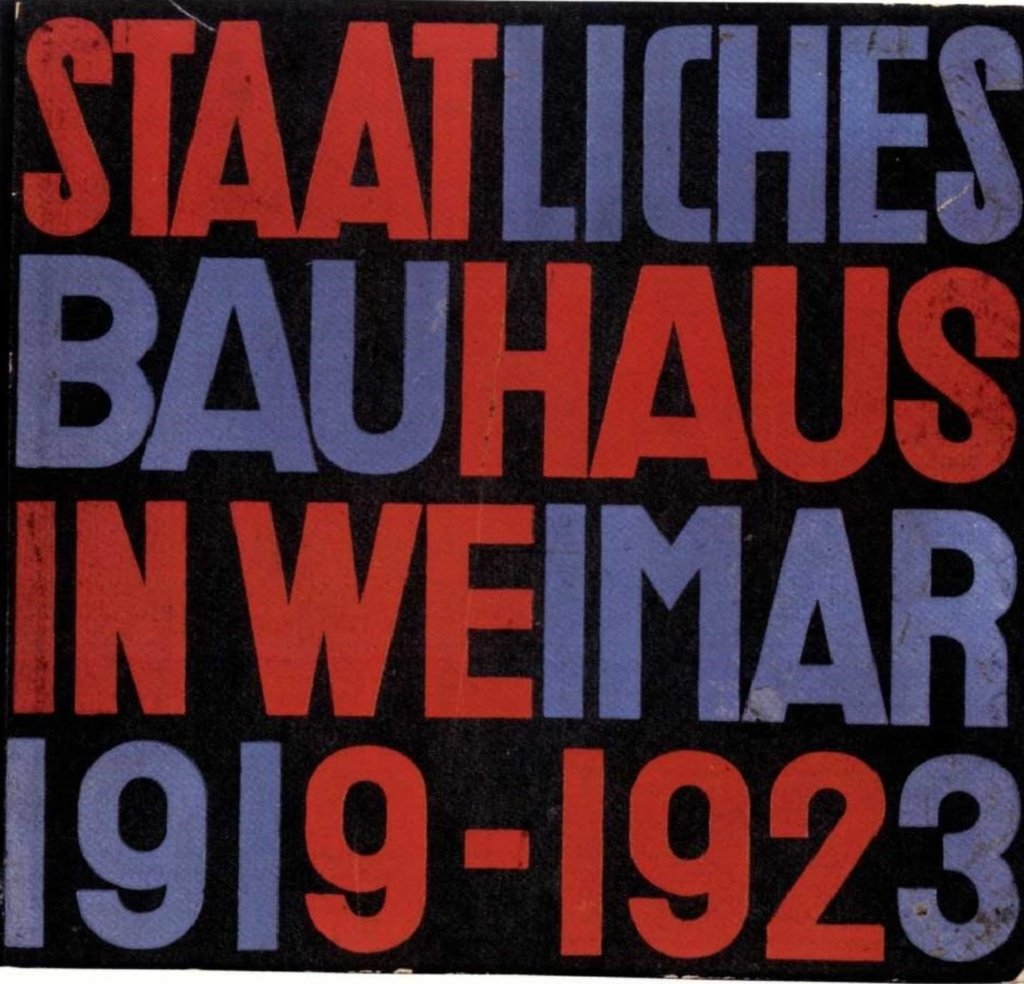 The workshop produced printed items for businesses in Dessau as a way of helping fund the school. And, more importantly, it introduced innovations in constructivist and functional design.
The workshop's output almost exclusively used sans-serif typefaces, and Bayer experimented with crisp and geometric typographic compositions: text was often justified, filling columns with wider spaces between letters and words; there was more contrast between font sizes to establish visual hierarchy; lines, bars, circles and squares were used to divide up space and guide the eye through the composition; and there was frequent use of basic shapes and few colours, with black ever present.
A "universal" font
In 1925, Walter Gropius commissioned Bayer to design a typeface for use in all official communications by the Bauhaus school. Taking a functionalist approach, Bayer designed an "idealist font".
Baptised Universal Type, the font was a geometric sans serif. According to Bayer, not only were serifs unnecessary, but capital letters were redundant too: the typeface only had lowercase letters.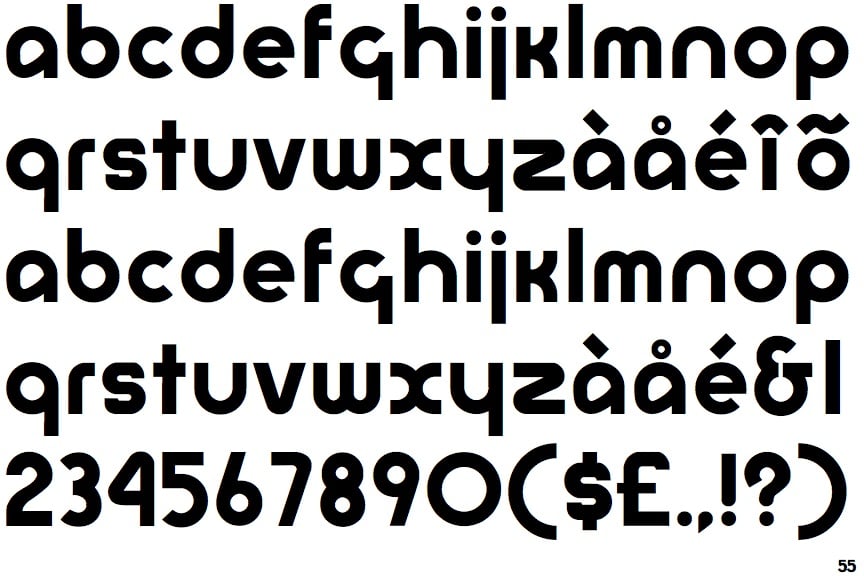 Walter Gropius liked the typeface because it perfectly embodied the Bauhaus principles. Universal Type was a clear example of the maxim "form follows function" and, by eliminating capital letters, it marked a departure from centuries of tradition.
The evolution of Universal Type
Despite being the clearest typographical embodiment of the Bauhaus aesthetic, the typeface designed by Bayer was never widely used. The peak of Bayer's typographical influence at the Bauhaus came in the late 20s with his design for an exhibition by Kandinsky in 1926 and his poster for an applied arts show in Europe in 1927.
The font designed by Bayer has been reworked on several occasions. In 1967, David L. Burke was inspired by Universal Type when designing Burko, while in 1969 Joe Taylor produced a bold version of Burko, renaming it Blippo.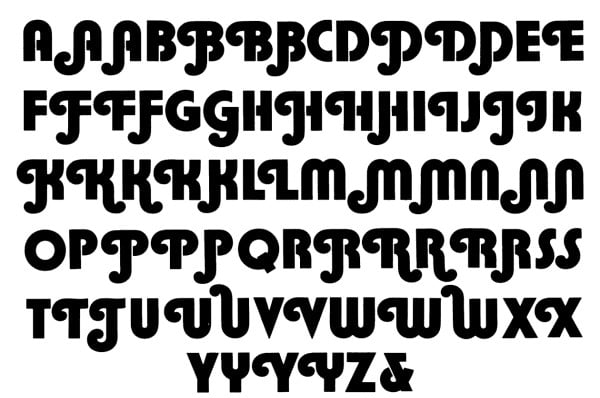 The following year, legendary designer and typographer Herb Lubalin designed ITC Ronda, which was very similar to the aforementioned fonts, but included lowercase letters.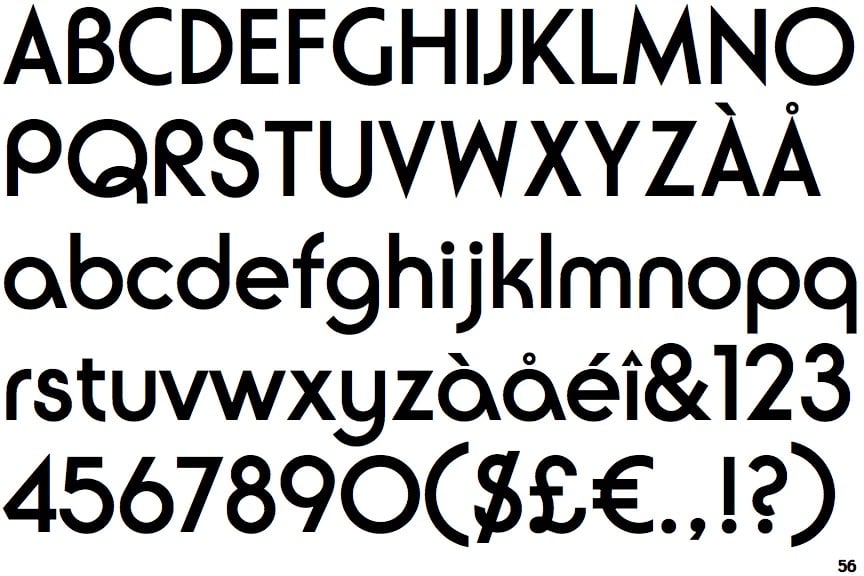 There was further experimentation in 1975 by Ed Benguiat and Victor Caruso with their ITC Bauhaus font. This was more faithful to Bayer's typeface but included both lowercase and uppercase letters.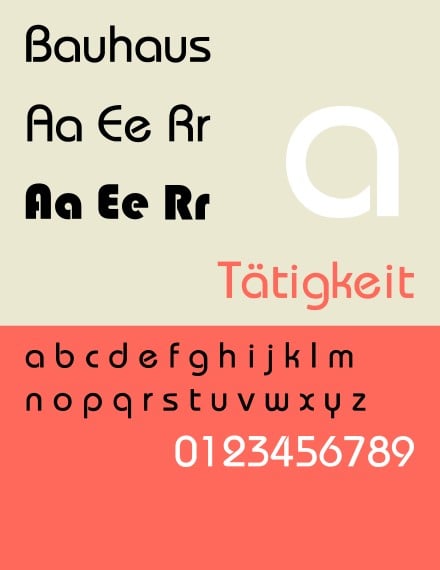 The most recent version of Bayer's font is Architype Bayer, created in 1997 by Freda Sack and David Quay of The Foundry. Architype Bayer is an interpretation of the original, but only uses lowercase letters.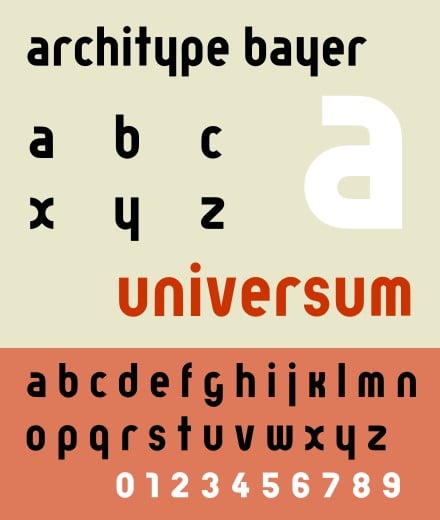 Impact on contemporary design
Herbert Bayer was the designer who, more than anyone, expressed Bauhaus values through typography. Universal Type is an interesting experiment that takes these values to extremes, emphasising function over form.
Although Bayer was the only figure at Bauhaus with a long involvement in typography, his work shows little regard for calligraphy and the history of typographic design and text organisation. That said, Jan Tschichold, who was in close contact with the teachers and students at Bauhaus, adopted some of Bayer's principles for his famous book The New Typography.
In the end, though, Bayer's typeface was no more than an idealistic experiment. In its reworking by 20th-century designers, Universal Type was just an aesthetic inspiration, losing its original function.