We've all seen the pictures on social media – a woman sitting by the beach taking pictures or a group of guys, all with their laptops on the table sitting in a café discussing different projects. Someone is pointing at the screen to show some statistics, one is in a video meeting. More and more people decide to live location independent and pursue a career that supports this kind of lifestyle. The lifestyle of digital nomads was something very exotic just a few years ago, when only people with savings or photographers and film producers could afford to travel for a living. But in the age of Instagram influencers, travel bloggers and Youtube, all of us can change our office button-up to tank tops and flips flops.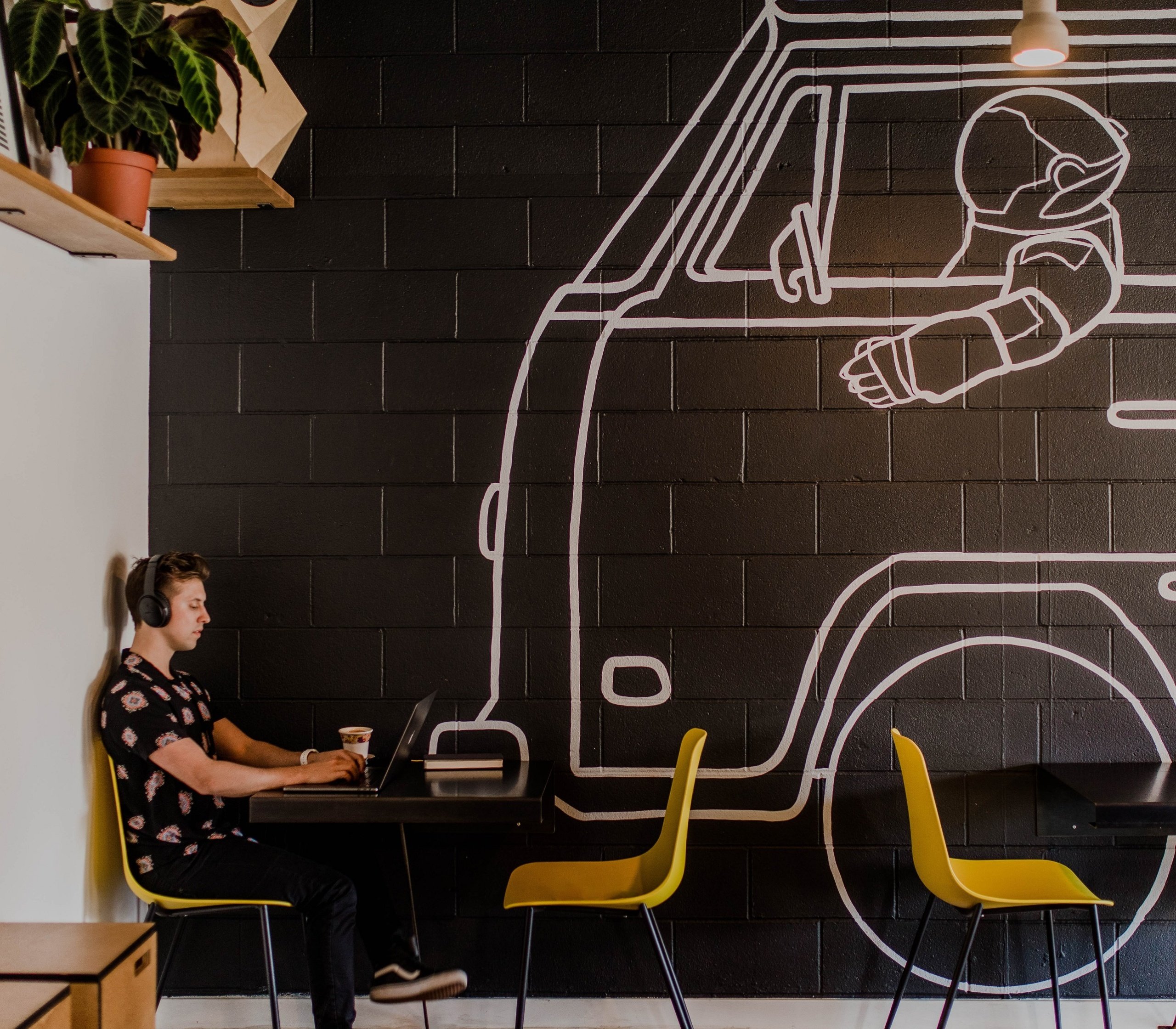 Info and ideas that can inspire you to become a digital nomad
In the age of digitalisation, the opportunity for individuals and companies to offer and seek remote work is becoming bigger and there are many options to become a freelancer – especially one that is not bound to one location. Most of our work these days is done digitally anyways. Communication happens over Slack, Email or video calls and it is even becoming popular for businesses of all sizes to hire freelancers from all over the world, even to have a complete remote team. Start-ups like Zapier or Basecamp have been doing this for years and a lot of companies now are realizing that this new way of working is effective and gives you the chance to hire the best talent without being restricted to a certain area.
For you as an individual, there are many ways to be able to work from Thailand, Columbia or South Africa.
Working from your laptop by the beach – but doing what?
There are many options, even more than we can list, but here are some of the most popular digital nomad careers that might pique your interest.
Be a teacher
Being a digital nomad myself, I have met a huge amount of people that are teaching their native language online to students of all ages. Depending on the company, you do not even need a teaching degree if you are a native English speaker to teach kids or adults. Many companies have prepared presentation slideshows and lessons which you simply have to follow. Most students can be found in Asia and Russia, where it is vital to speak English – so as long as you can match your timezone with those of your students, you can teach from anywhere with a good internet connection.
Work as a writer or translator
Traveling as a job has gotten very popular and careers as travel bloggers and instagram influencer have been on the rise. If you are a creative and curious person, blogging about your adventures can be a way to generate some income through embedded advertising, affiliate marketing or other forms of sponsoring. But even less adventurous types of writing work, like translations, editing or transcribing can make you earn your income from all over the world.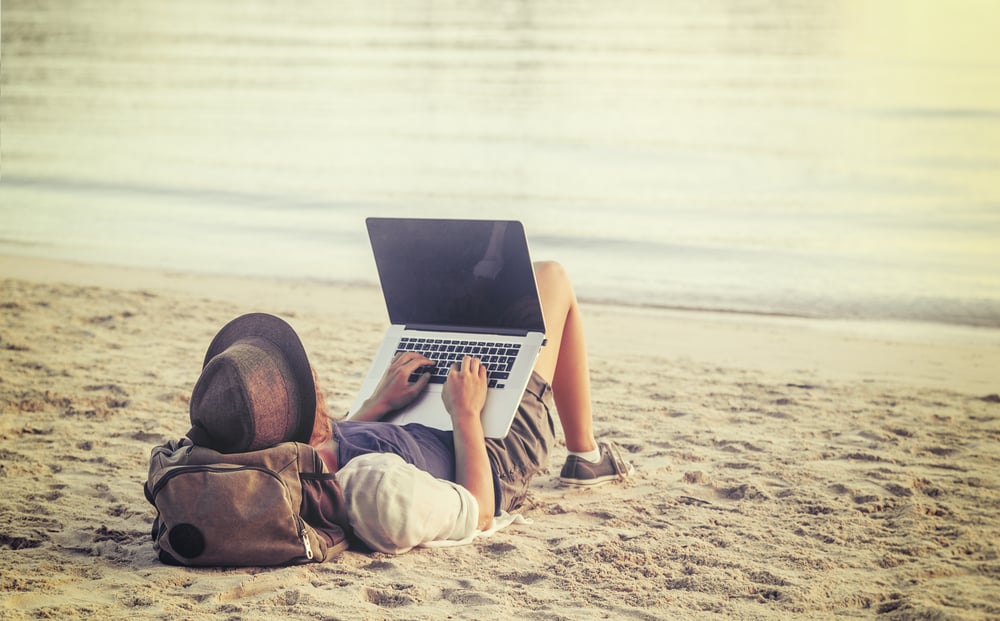 Be a Designer or Illustrator
In the creative industry it is getting more and more common to work as a freelancer in general, especially artists that have a specific style tend to acquire clients or sell their art work over different platforms – and that worldwide. The illustrator and designer Charly Clements, a freelance illustrator and creative entrepreneur from the UK, who has been a successful location independent illustrator for the past two years, living in South America, Europe and Asia and describes her experience:
 "I'd been freelancing for a few years before, but hadn't made the leap into freelancing full time so it was a bit daunting at first. I knew I wanted to travel, and the thought of being able to make money while doing that filled me with so much excitement! I bought an iPad Pro and taught myself how to create all my illustrations digitally .Luckily I was working for 2 greeting card companies at the time so this gave me enough work and passive income to concentrate on personal projects and freelance jobs. It was slow at first, but eventually I was able to add to my online portfolio and gain more clients."
Work for a remote company
A large number of tech companies do not relying on offices or hired employees anymore, but run their business all over the world. So if you are seeking a more stable job and don't feel like looking for individual clients, checking for remote jobs at tech companies might be for you. Jobs that don't require to work at a specific location are usually in customer support or as a virtual assistant. Check out https://remote.co/ or https://weworkremotely.com/ to see what a large variety of jobs you can find!
Where will your nomadic life begin?
So now that you know WHAT to do as a digital nomad, the question is WHERE? Many options can present themselves and it really comes down to your priorities – beach or mountains, hostel or private apartment, are you a loner or need lots of social interactions, how long do you think you want to stay? Make a list of the things you need and find out what amenities will be important for you to stay in a place for a while. Make sure to also think about things like Visa and cost of living in each place, to make sure you can have an enjoyable time.
Very popular destinations for digital nomads are usually in warmer places that have a low cost of living, but a high quality in live, good internet and co-working spaces. Still very popular are places in Asia, for example Bali, Thailand (specially Chiang Mai), the Philippines or Vietnam. Here, digital nomads can find great co-working and co-living spaces, amazing food and good weather. Lately, South America is getting more popular as well, mostly countries like Colombia which offer easy visas for most western countries and an amazing, lively culture which you will want to experience more than just on a two week vacation. While these are very exotic places, also Eastern Europe can be attractive – Romania, Slovakia or Georgia offer an exciting place for international freelancers or business owners.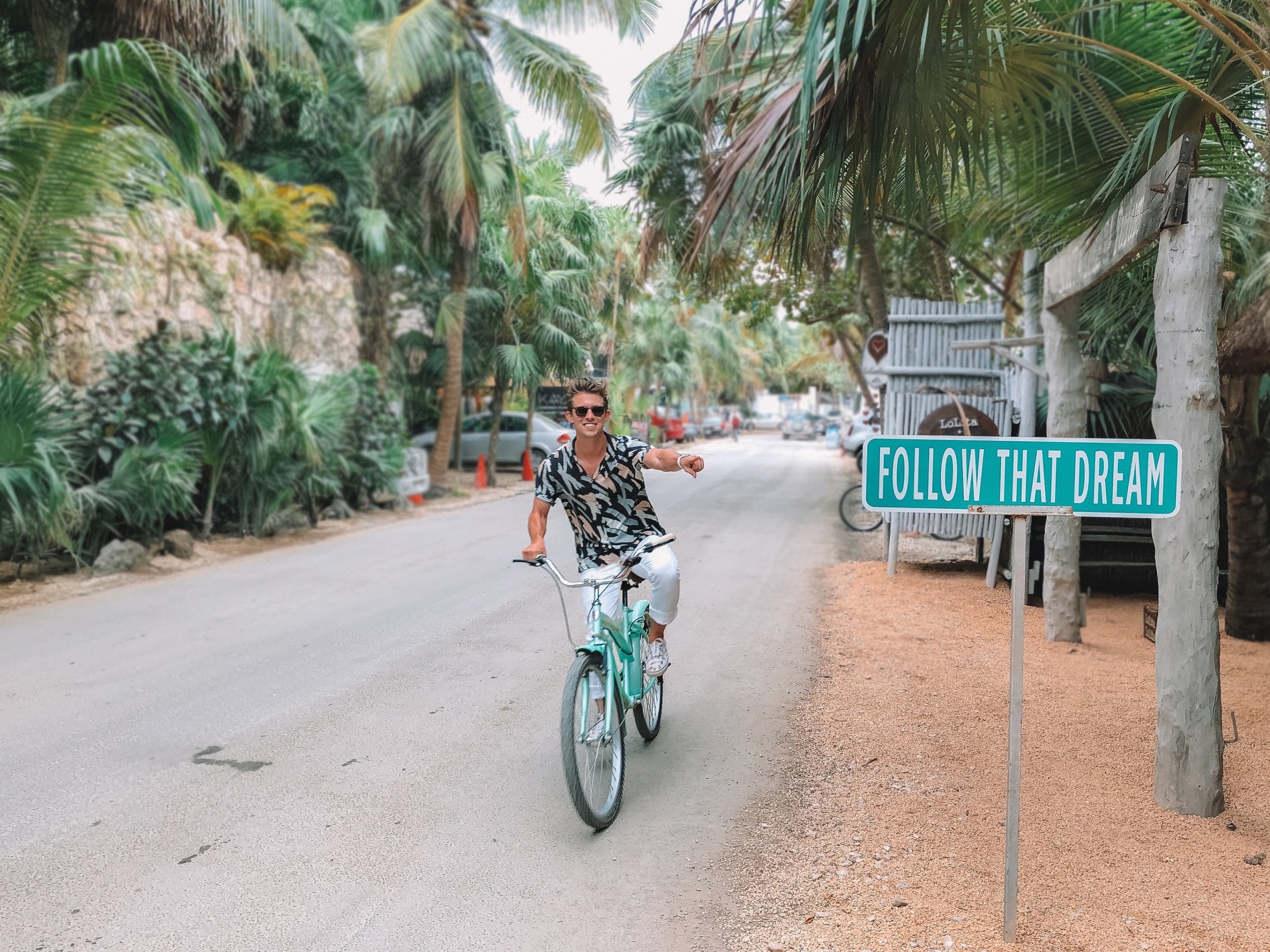 Tools and Tips
Are you already excited and can't wait to get going? Great, pack your bags and book your one way ticket. Now that you know where to go and what to do, there are only a few other things to keep in mind. "Although from the outside looking in, it may seem like an absolute dream, it definitely comes with some challenges." says Charly while we were talking about the pros and cons of this lifestyle. "It's not all coconuts and sunbathing on the beach (although that is something I do enjoy occasionally) You do have to be prepared to work hard, have a lot of self discipline and learn to budget your money wisely. But with this hard work come amazing rewards. I get to work from anywhere in the world and I have so much freedom to work on projects that I love!"
So here a few tips and tools you might need for being successful on your digital nomad adventure.
Prepare
Whatever you do, or plan to do as a digital nomad, prepare the tools you might need. Is your hardware up to date? Do you need special software or servers for your work? Definitely update or create your website and portfolio and think about ideas on how you want to generate income. Try to do a rough estimate on how much funds you might need per month and adjust your work accordingly. If you think about the rough estimates of your trip, it will be less stressful in the future. Check things like banking – can you use your bank account and credit cards worldwide. Will you need any special kind of insurance? The better you are prepared, the more you will enjoy these new experiences.
Charly agreed with me on these points and stresses that: "You should definitely have some money saved up before you decide to travel. This will give you peace of mind when finding your feet as a full time freelancer. Look for ways to create passive income with your work. This can be from print on demand websites, licensing your designs out to brands and creating digital products to sell online."
Be reliable
You don't have to work 8 hours a day as a digital nomad, because you have the freedom to set your own schedule. But especially when you work for clients, make sure to be reliable and keep your deadlines so you don't miss out on future projects from your clients or even being referred to new potential projects. Set yourself and your clients realistic expectations and don't fear to schedule in free days for travels or some exploring you want to do. As long as projects are delivered on the set times, clients will be happy and will love to work with you in the future.
You might wonder, though, how can I find clients, even when I have a certain talent? Charly shares her tipp: "I've found a lot of my clients via Instagram. I'm a big believer in putting yourself out there as an artist, and my work would normally get noticed by greeting card companies and brands that I wanted to work for. I'd always be creating, even when I didn't have to work to make sure my portfolio always looked fresh and up to date."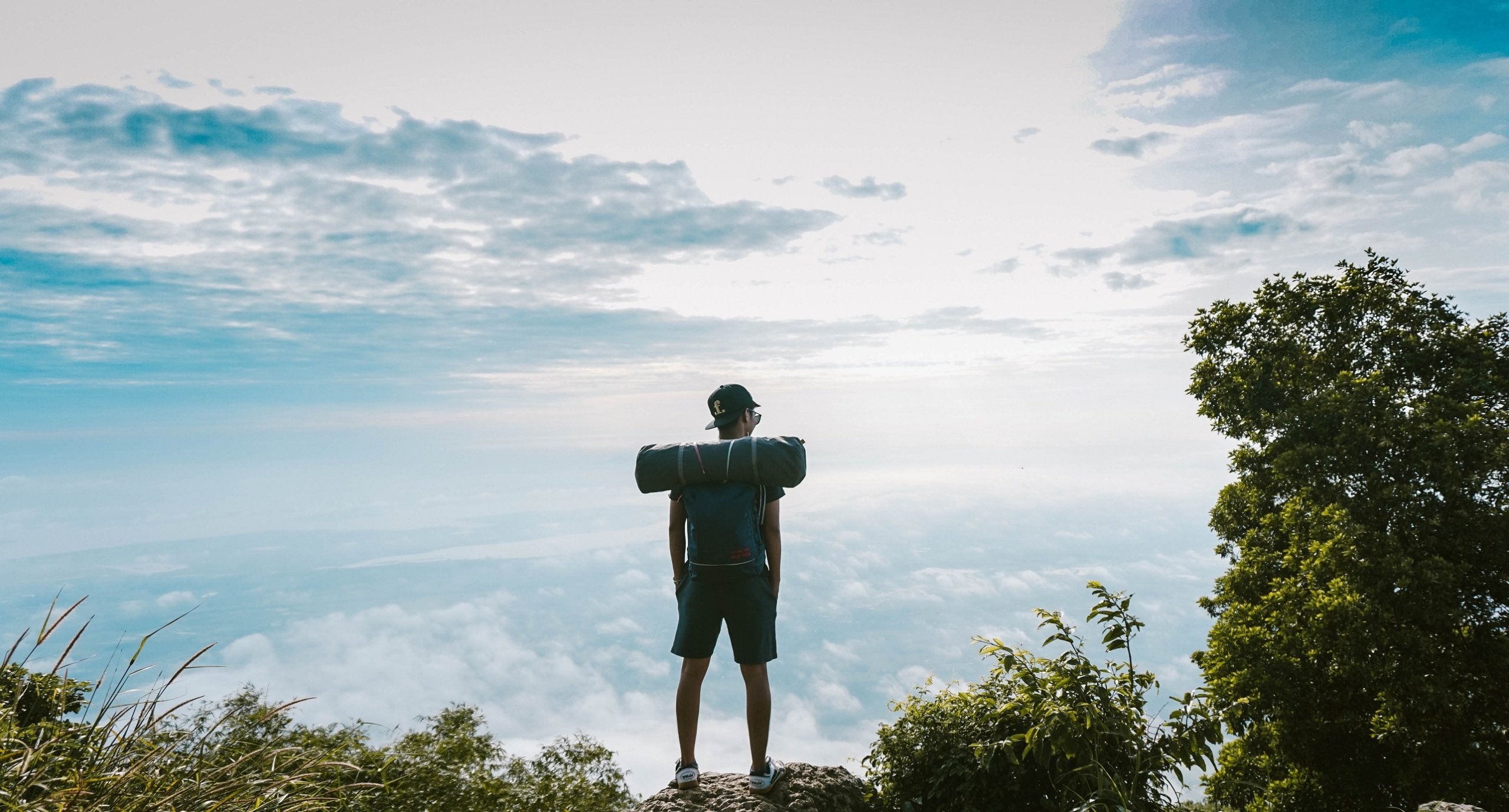 Remote tools
Depending on your projects you may need certain tools that can make your travel life more efficient and easier, and you can set up and plan things before you even leave for your explorations. It can be as easy as "using and iPad Pro to create illustrations for client work and using a Macbook for video editing and recording when creating classes for Skillshare."
These tools can be set up fast and will make your remote life more enjoyable.
VPN – Find a trustworthy VPN you can access from all over the world
Application based banking – check with your bank how they deal with international payments, Visa cards and online banking
Specially for creatives: Procreate is a great tool for design and illustrations, and can even be used on an iPad
To not get confused with your local time, use

https://everytimezone.com/

to keep being on time
Communication Apps like Slack, Zoom or Google chat are tools that most freelancers can use for day to day communication with clients and they are free of charge
To keep up with your work and projects, look into project management tools like Trello,

Wunderlist

or Basecamp.
To stay safe and secure with all your tools by using a password manager
If not already, we recommend using a cloud service to back up your work and data
Network
Maybe one of our more important points which applies especially when you adventure by yourself. You will find lots of expat or digital nomad groups on facebook, Meet-Up or other social platforms. It can be very beneficial to meet other nomads and socialize – this might lead to meeting your next client or your next travel buddy. Connecting with other nomads that already know the place can help you to settle faster and feel at home right away. This point was stressed a lot during my chat with Charly: "I found it importantly find a good community!" she sais. "There's lots of coworking spots and meetups that have really helped me. Networking with like minded people can open so many doors and job opportunities. Maybe you could find a creative to collaborate with, or someone who needs a website designed. I recently collaborated on an animation project with a guy I met in Bali and it was so much fun!"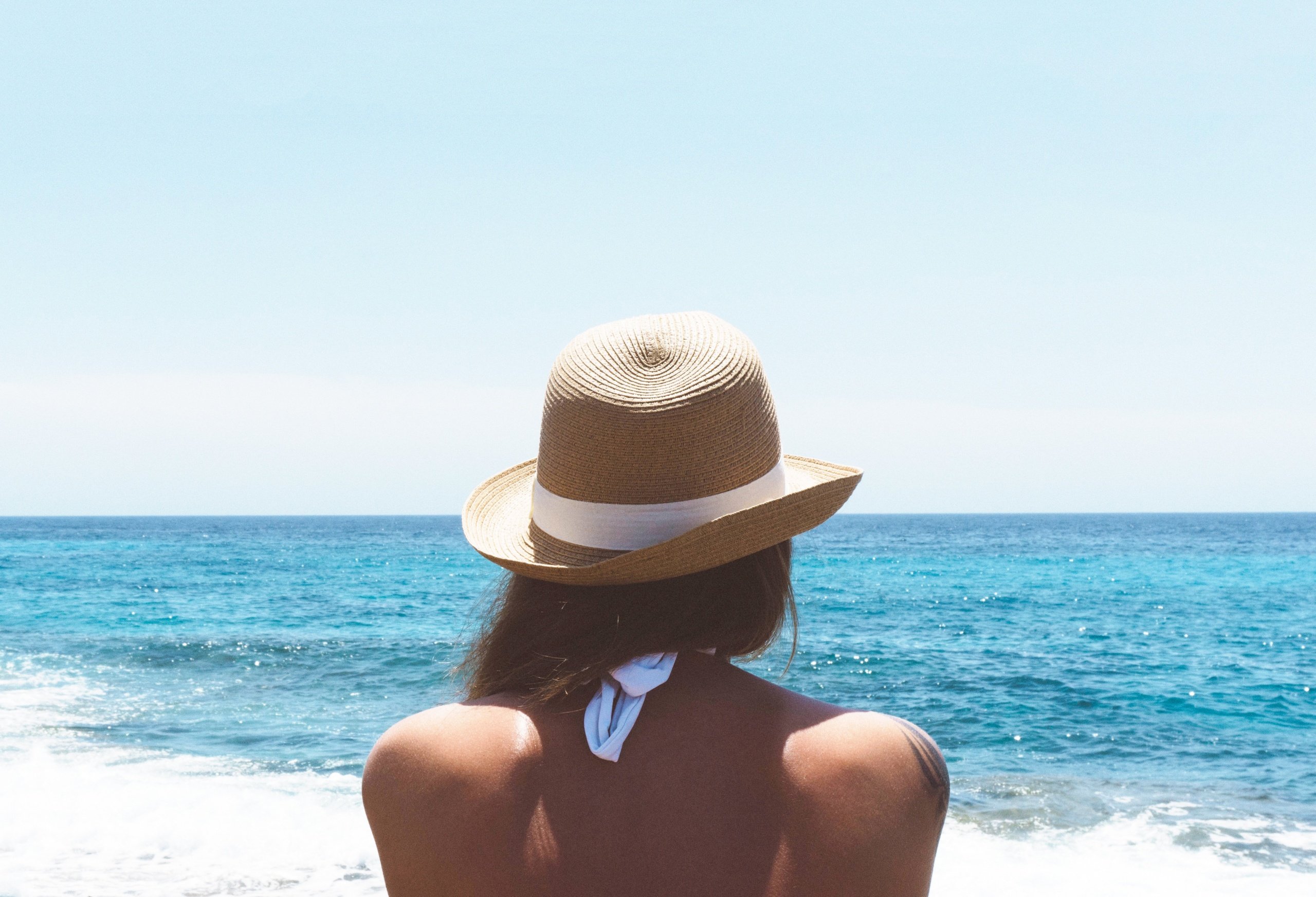 So, are you ready?
Being a digital nomad is not just very trendy right now, but more and more a possibility for each and everyone of us. The digitalization of the workforce and the chance to be a freelancer all over the world is not just changing how companies work, but enables more and more individuals to create the life they were dreaming off. The internet holds many opportunities for so many different types of work that also you can pursue a new career, even when climbing the Kilimanjaro.
"If you enjoy taking risks, have a burning passion for illustration and travel, and ready to quit your 9-5, then what are you waiting for? I finally took the leap and it was the best decision I ever made!"
You think you are not ready to leave your home completely yet? Test it out over a couple month and see how you like working from the road, it could give you a lot of amazing opportunities – meeting new clients, connecting with new friends and simply seeing the world!