An innovative tool for getting hold of a firm's digital assets
Brandfetch it a new tool invented by three young Swiss to help creatives. Because for Amin Kasimov, Nuri Kasimov and Jérémy Jaques, images, artwork and illustrations stimulate the economy. But these assets are usually spread across various tools, are not consistent and often only found after hours of frustrating Google Image searches. To solve this problem, they invented Brandfetch. And they want to make this platform the place to go to find graphical information about every brand. This will make life easier for creatives, who often need to know the colours and typography used by their clients so they can give them content in keeping with a firm's corporate identity.
Not new, but the most complete tool out there
Before Brandfetch, there were other tools that designers and developers used to get information about a brand. Like Font in Logo, for example, which identifies the font used in any logo, free of charge. Or Brands of the World, which claims to be the world's largest collection of freely downloadable vector logos. But today, Brandfetch seems to be the most complete tool there is. Taking the form of a search engine, it can be used to find the digital assets of any brand, including logos, colours, fonts and images.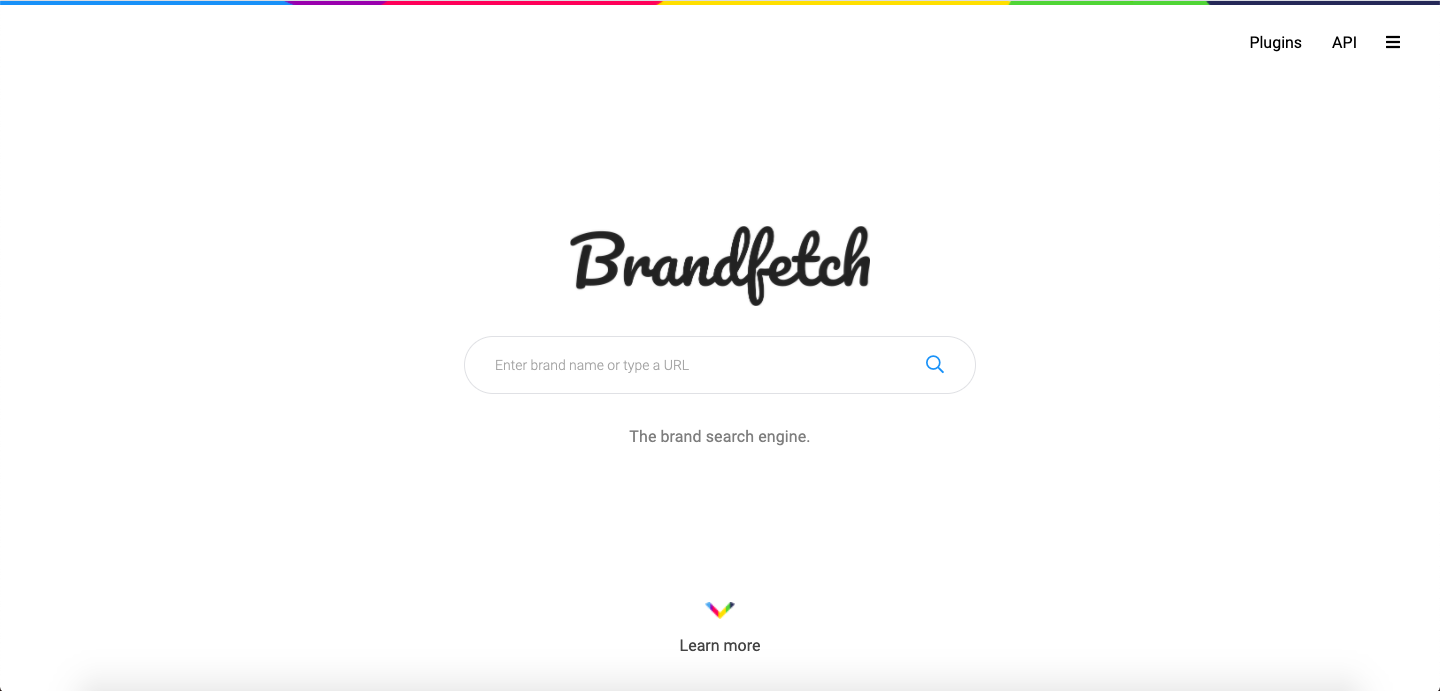 How does it work?
Used by designers, developers, media professionals and others, Brandfetch is a sort of cloud for finding all a brand's assets. It can unearth the corporate identity of any company in a matter of seconds. And it couldn't be simpler to use: on the home page, just type in a brand name or URL. It will then fetch the brand's logos, colours, main typeface and associated images. Let's try it out with Pixartprinting. For pixartprinting.it, Brandfetch gives us two logos in PNG format and one in SVG format, as well as the hexadecimal values and RGB codes of the brand's three main colours (Athens Gray, Thunderbird Mine Shaft), the typeface Montserrat, and the images used by the firm in its LinkedIn, YouTube and Twitter profiles. You can also claim your company's brand and suggest changes if any information seems incorrect.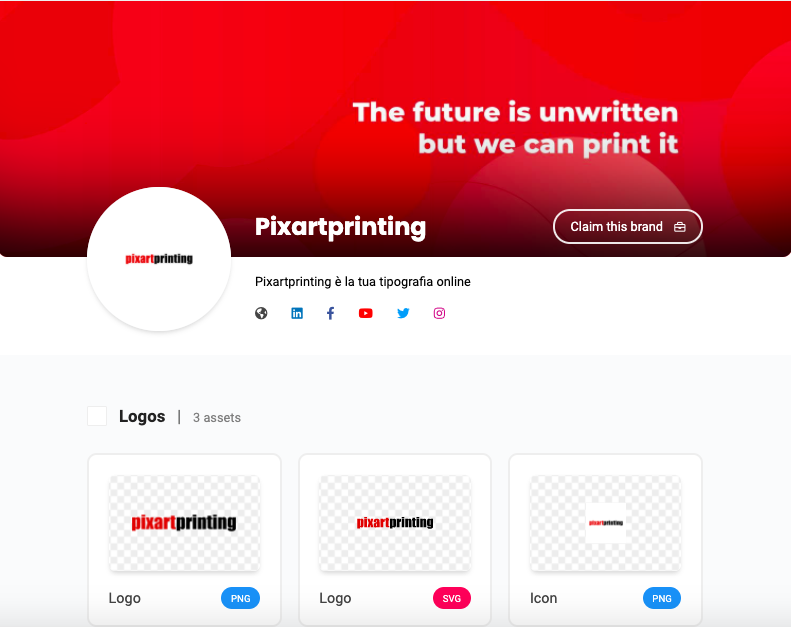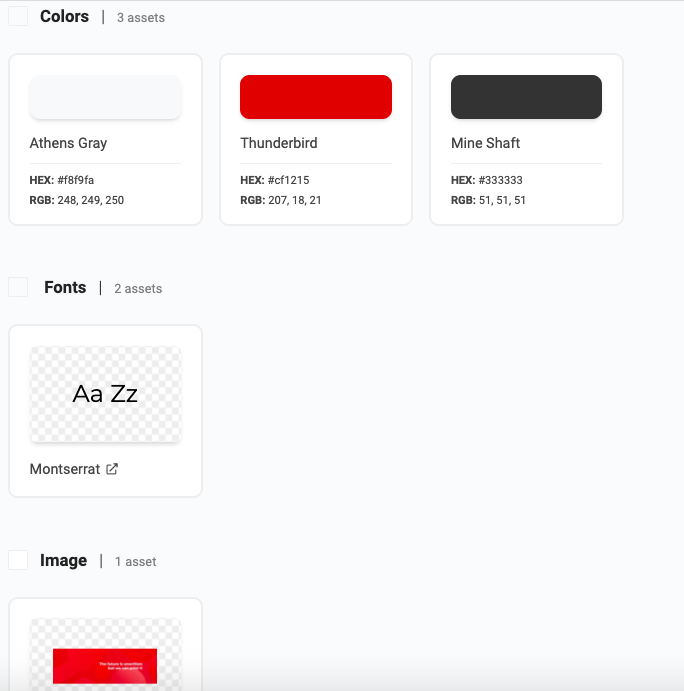 A tool compatible with graphic design software
Recently, the project has received financial backing from the Adobe Fund for Design, a 10-million-dollar fund that supports promising young companies in the creative and design world. This coincides with the launch of Brandfetch's first Adobe XD plugin. What's more, those who prefer using the other major software package for web and mobile UI design, namely Sketch, can rest assured because Brandfetch is available on it too. And since last July, Brandfetch has also been compatible with Canva, the graphic-design platform that lets users create graphics, presentations, posters and other visual content for social media. Brandfetch is also built into various other tools, like Figma and Miro, while there is also a free browser extension for Chrome and Firefox.
An API for personalising the customer journey
Brandfetch also offers an API that allows you to personalise the customer journey. It's free for up to 100 requests a month, while the paid offering lets you make up to 5000 requests a month for a monthly fee of $129.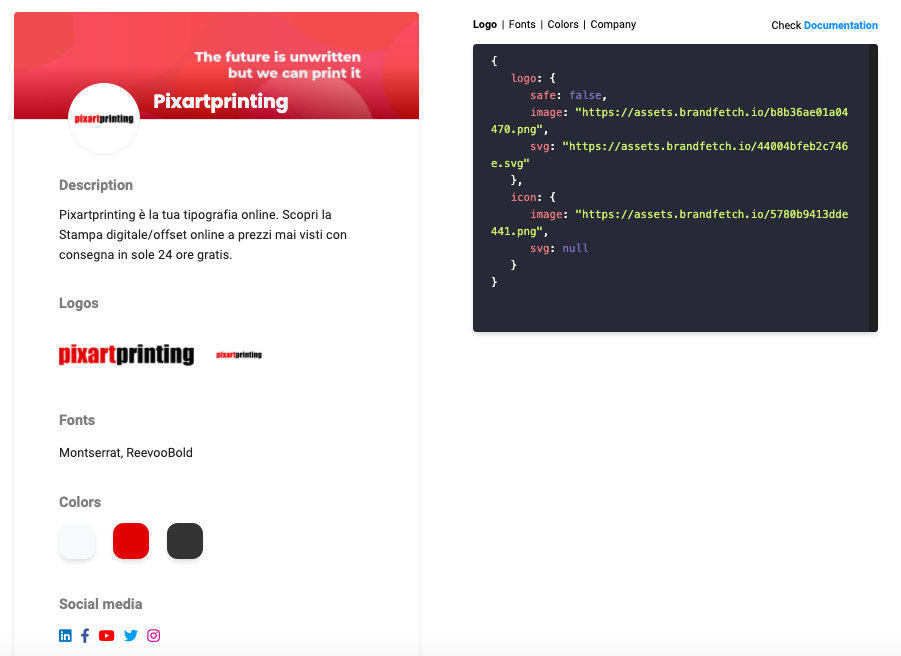 So there you have it: a brief overview of Brandfetch and its functionality. A valuable tool for design professionals that provides free access to the essential resources that they need for their creations. And a tool that can now be installed in your favourite browser!