What's that one thing that everyone has in their home that they look at almost every day?
Apart from the TV, I mean.
Ok…and apart from their smartphone!
It doesn't need electricity, it rustles when the window is open, and it reminds you what you need to do. It's a daily assistant that remains perfectly silent, but knows how to stand out. And it also helps you at work, reminding you of your appointments and those well-deserved holidays.
It's not expensive, and it's not a butler or a secretary.
Give up?
It's a calendar (yes, I know, the title gives it away…).
The history of printed calendars, how they are used and why they are resisting the digital invasion
The concept of measuring time and visualising how it passes from day to day dates back to antiquity. Civilisations of the past adopted different models to work out how far they were through the year. The lunar phases, the distance of the sun from the Earth and therefore the seasons repeated every year, and calendars were used to find one's bearings in the natural cycle and allow, for example, a certain amount of planning when it came to agriculture.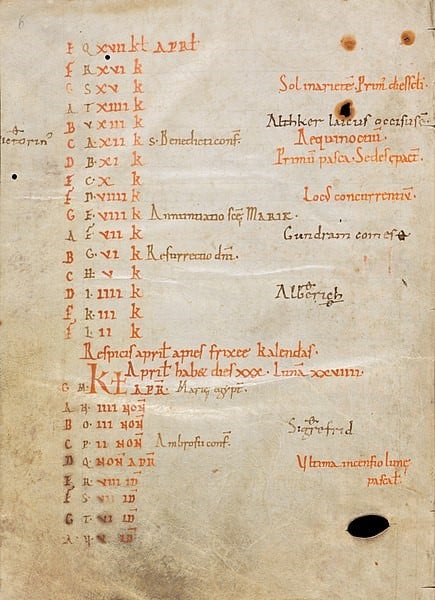 Calendars as physical objects are as old as the first civilisations – originally a tool used by astronomers and holy men, with the passing of the centuries and millennia they became a tool for everyone.
Yes, you can browse them on the screen of your smartphone, but you'll also find them in apartments, offices, shops, businesses, churches, schools, government departments, car workshops, convents… basically everywhere!
We need calendars to tell us today's date, all through the year.
Despite a sustained attack from the digital world, paper calendars are staying strong, and continue to be an essential companion both at work and for keeping track of commitments at home – their retirement seems a really long way off (and, for the time being, unlikely).
Calendars in their numerous forms remain an extremely handy tool.
To each his own… calendar!
There are lots of types of calendar available commercially, but why not stand out from the crowd and try creating your own?
For creatives, businesses and organisations calendars are unique and beneficial promotional tools, representing you and reminding users, for an entire year, who you are and how you work. No other promotional tools are looked at so often and for so long.
From a marketing perspective, calendars tick two key boxes: they are both useful and attractive. They combine function with a beautiful form, assuming, of course, you invest enough in your design.
Indeed, it is a calendar's design that sets it apart and really makes the difference.
A simple grid on a white background is perfectly functional, but it is the images and any unique stylistic features the object has (packaging, cutting, special shapes, etc.) that make it stand out.
In this article we will concentrate on the simplest and most accessible wall calendars, showing how they can be a key object for promoting any business.
Calendars as promotional tools
Have you ever considered giving an end-of-year gift to your clients or contacts? If you work for a company, you probably have, and, with autumn well and truly here, you're probably already designing it.
Calendars are greatly appreciated gifts that are sent around the Christmas period, giving the recipient the idea that you truly care about them during the festive season.
Who doesn't like receiving a gift?
Banks have known this since time immemorial, and often give away calendars. And what about your pharmacist or electrician? How many tear-off calendars have you received and used over the years?
Probably more than you can possibly remember.
Try to imagine what happens when you receive a well-designed calendar, with genuinely creative images.
One example is Banca di San Marino, which, in recent years, has hired renowned artists, including Lorenzo Mattotti, to create the images for its calendars.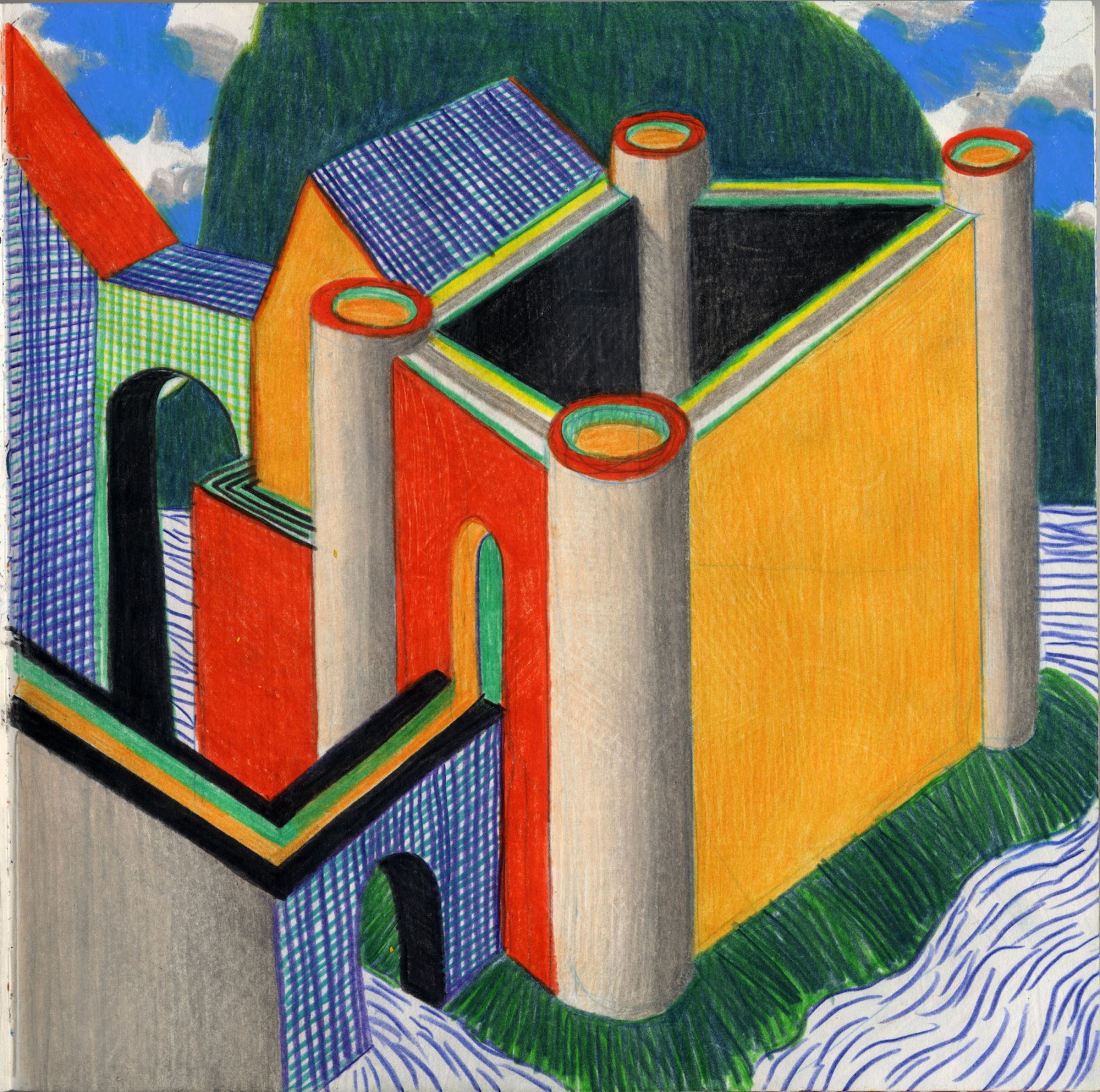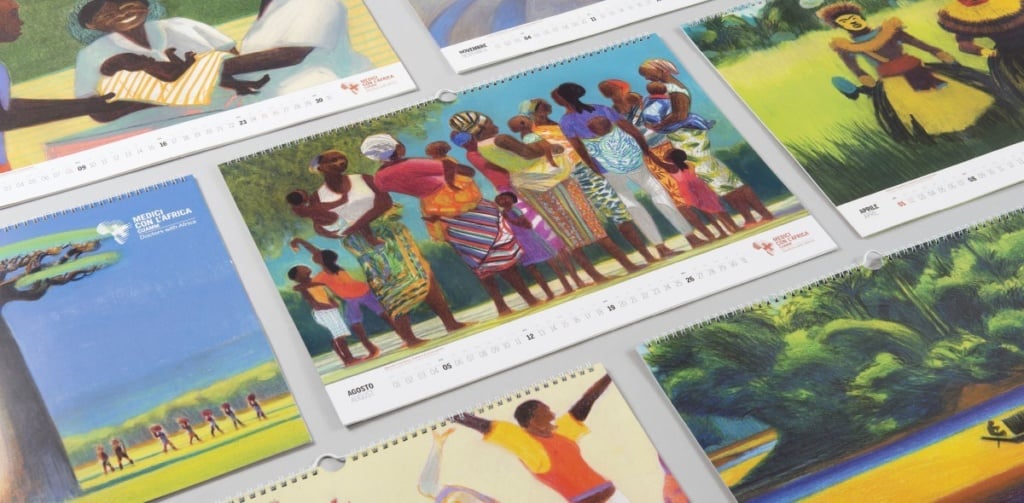 How are calendars made?
From a purely technical point of view, calendars are very simple printed items, made up of single sheets, sometimes printed double-sided, spiral-bound (shaped to make it easy to hang on the wall) or stapled and then punched (again for hanging over a nail on the wall); they may have multiple pages, one for each month, or a single sheet showing all the months of the year.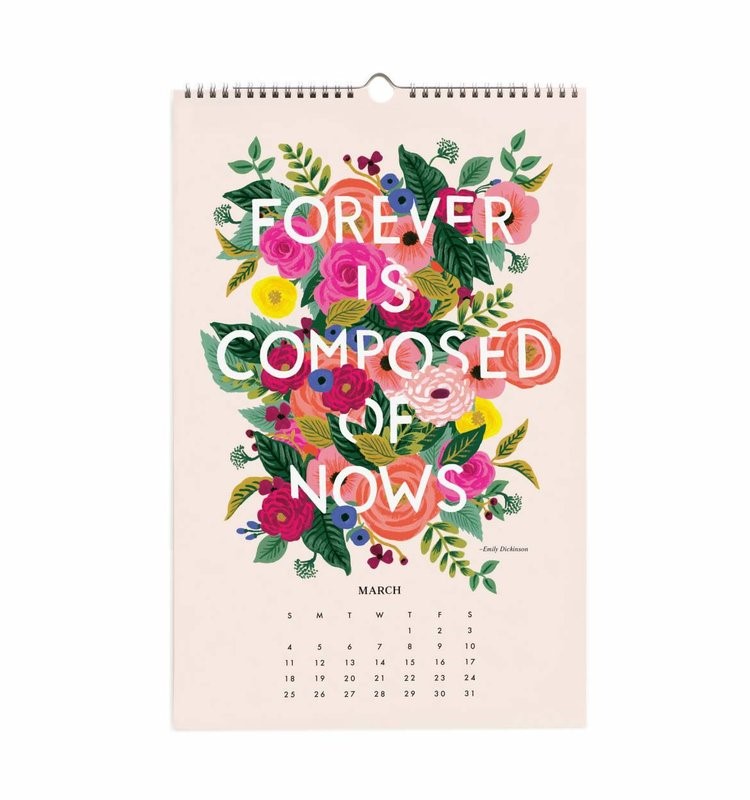 Their apparent simplicity is a trap into which many people fall: people often make them more complex when decorating them, and therefore more confusing.
(As this isn't a personal blog, I can't really show you some truly horrendous calendars, but I'm sure you can all envisage what I'm talking about…)
The fact is, calendars work due to their extreme simplicity.
We need to know what day it is today, whenever needed and without a shadow of a doubt.
One the first people to impart this lesson was the great Massimo Vignelli, one of the best-known and most copied designers in the world. He designed two of the most famous calendars all time, using only the Helvetica font, the white of the paper and the black of the ink.
These are the perpetual NAVA calendar and the Stendig wall calendar, which is on display at the Museum of Modern Art (MOMA) in New York.

Calendars as 'cult' objects: some examples for inspiration
Calendars can be highly desirable cult objects.
And this certainly applies to the incredible long-term success of the Pirelli calendar, known simply as 'The Cal'.
As you can see from the image, the product's allure stems entirely from its photos, which feature famous actresses and top models shot by the leading photographers of the age (masters of the craft like Helmut Newton and Karl Lagerfeld have taken on the challenge).
The Pirelli calendar
The artwork is simple, because it needs to perform the function of providing information clearly, quickly and definitively. Instead, the item's interest stems from the photos, the type of paper and the quality of the printing. Other large companies, such as Eni and Campari, have also produced beautiful calendars, always stylish and fashionable products, closely related to their advertising campaigns.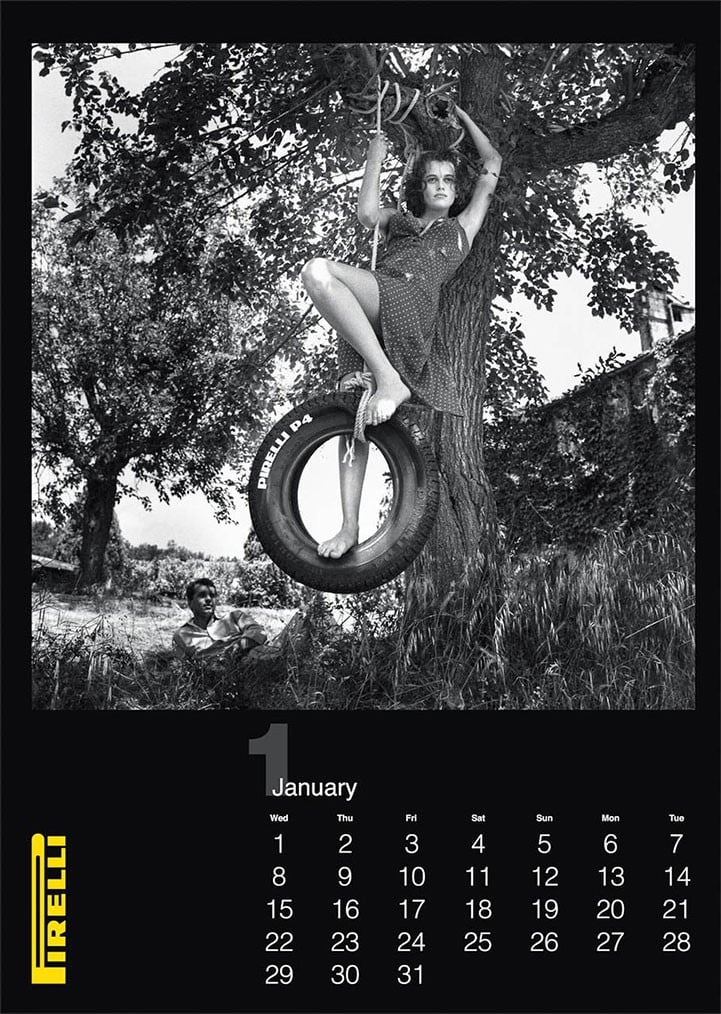 Because the calendar is sent only to the very best clients, influencers and the right newspapers, it becomes an object of desire; the only way to receive it is to be someone the company considers important. This exclusivity feeds a sub-market of people who are 'out of the loop' but who nevertheless want to own the calendar, and this makes it a cult object.
The Internazionale calendar
A highly successful example from the world of Italian publishing is the calendar produced by Internazionale magazine, inspired in its square format and stapled binding by the calendar of the New Yorker, the famous American political publication. Every year, Internazionale commissions a different illustrator to create the images that accompany each month (ZeroCalcare, Gipi, Franco Matticchio and many others): readers display the calendar with pride in their homes, feeling part of an exclusive club of well-informed people with a certain viewpoint on various issues.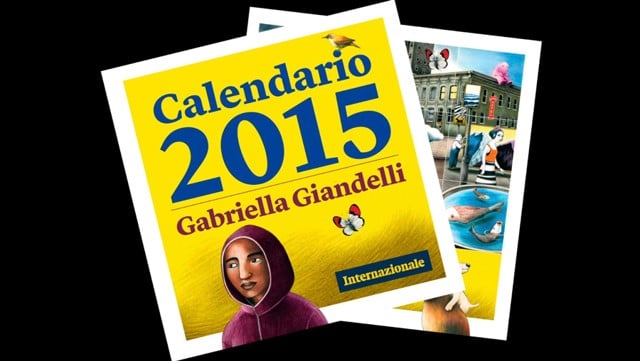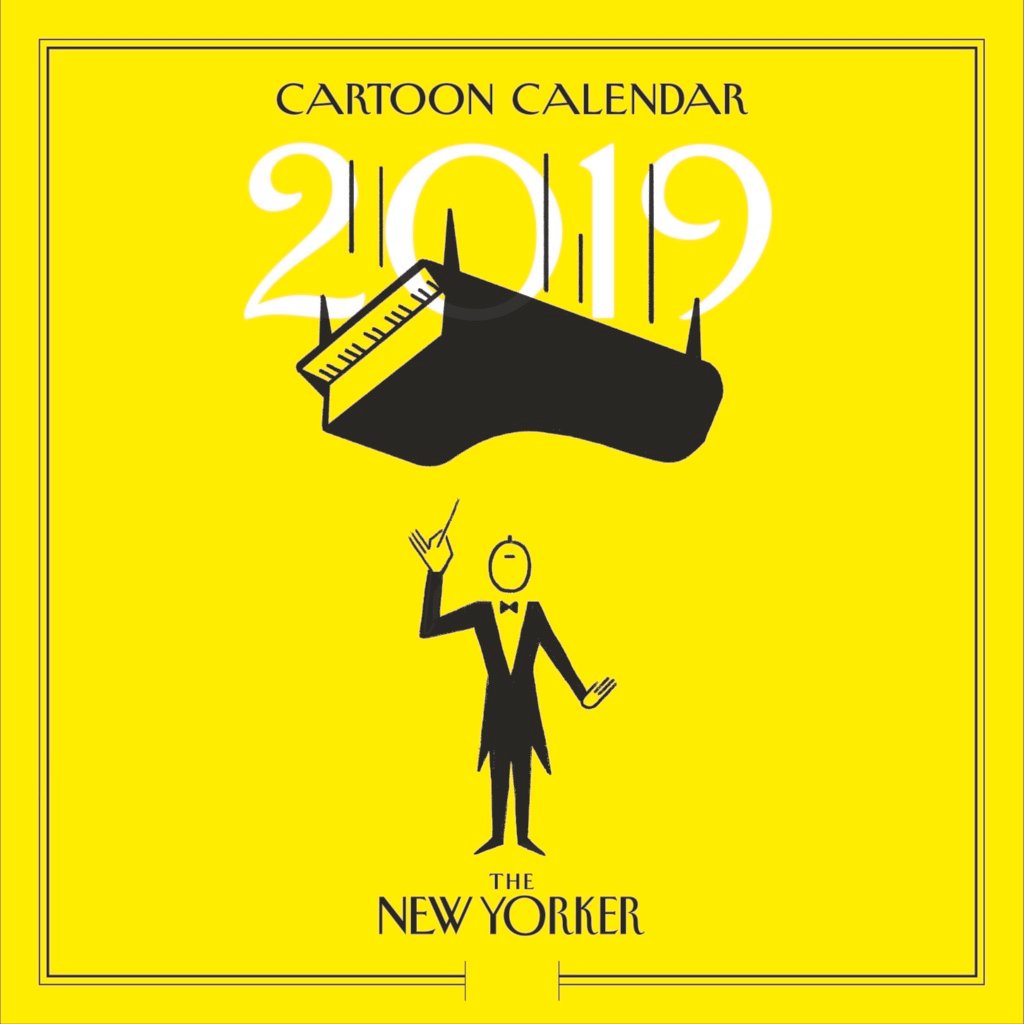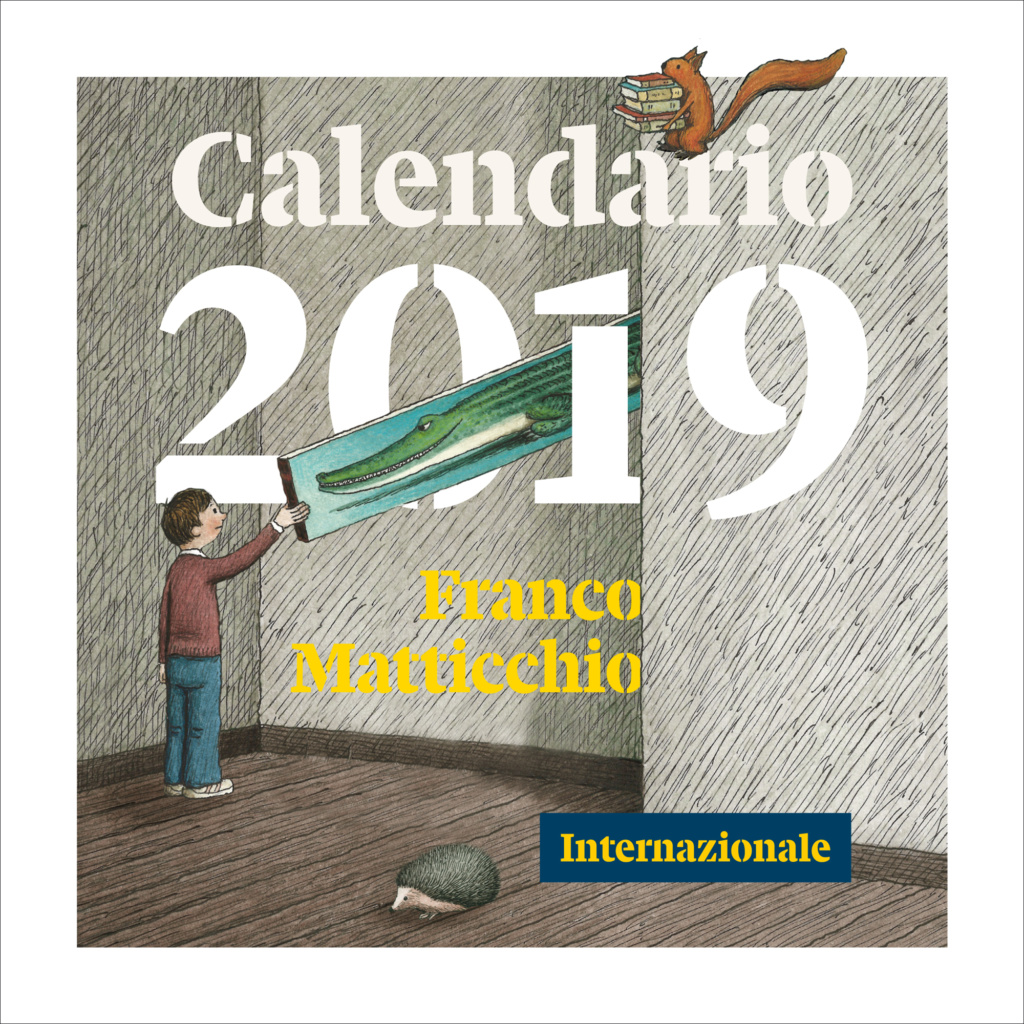 The L'Erbolario calendar
Another benchmark free Italian calendar is the one produced by L'Erbolario, which has always featured beautifully crafted nature-inspired watercolour illustrations, in line with the brand identity of the Lombardy-based firm.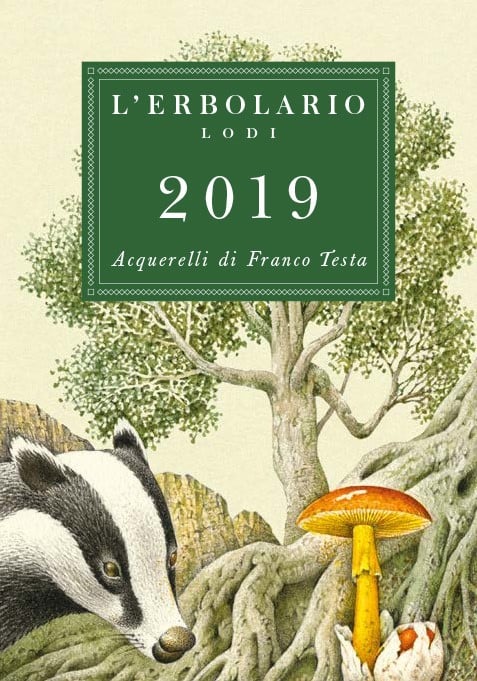 In this case, the calendar has a very sophisticated decorative function, which stems from the beauty of the images.
Illustrator Guido Scarabottolo's calendar
Some artists also produce highly sought-after calendars. In Italy, the illustrator Guido Scarabottolo creates a limited-edition (and therefore desirable) version to send to his friends, clients and fans. Scarabottolo, whose work is very well known, decided to use discarded or unused illustrations from the previous year, giving the project a sense of exclusivity and curiosity.
A photo of Guido Scarabottolo
Advice for creating a calendar
So what lessons can we learn from this small selection of examples?
Calendars are important tools for any business. We shouldn't think of them as just being suitable for luxury goods or fashion brands; they are perfect for all sectors with fascinating items to photograph, even heavy industry.
Calendars are storytelling tools: the sequence of months can contain a certain narrative (such as the company's history, for example).
Calendars should have clear graphics: we recommend using an attractive font associated with beautiful images (either photos or illustrations).
Calendars should have a concept that ties together the various images you use in the project.
Calendars will be seen every day for the whole year: they should therefore have a certain amount of allure and generate long-term interest. You can play around with simple images that do not get boring and that act as decoration, or opt for complex images that hold people's interest for longer.
Calendars require meticulous editing: getting the colour of a weekend day or the days in a month wrong could spell disaster for the user (for example, making them miss an important appointment!)
In conclusion, calendars should be well-designed and made with attention to detail. If done well, this vintage printed tool can give you a lot of satisfaction.
Winter is coming, so it's time to start thinking about planning your calendars for next year.
Good luck!