It's always exciting to give and receive gifts.
And it's particularly fun with youngsters, who have a vivid imagination and appreciate the present straight away.
"Why not make this moment even more special?", Michela, the young owner of an independent children's bookshop, must have thought. And so the idea of creating wonderful illustrated postcards was born, initially made with hand-drawn designs, then digitalised and printed with Pixartprinting.
Her idea will provoke plenty of smiles and little moments of pleasure, and who better than Michela to tell us all about it? Her frank and truly special account is well worth a read.
Happy reading!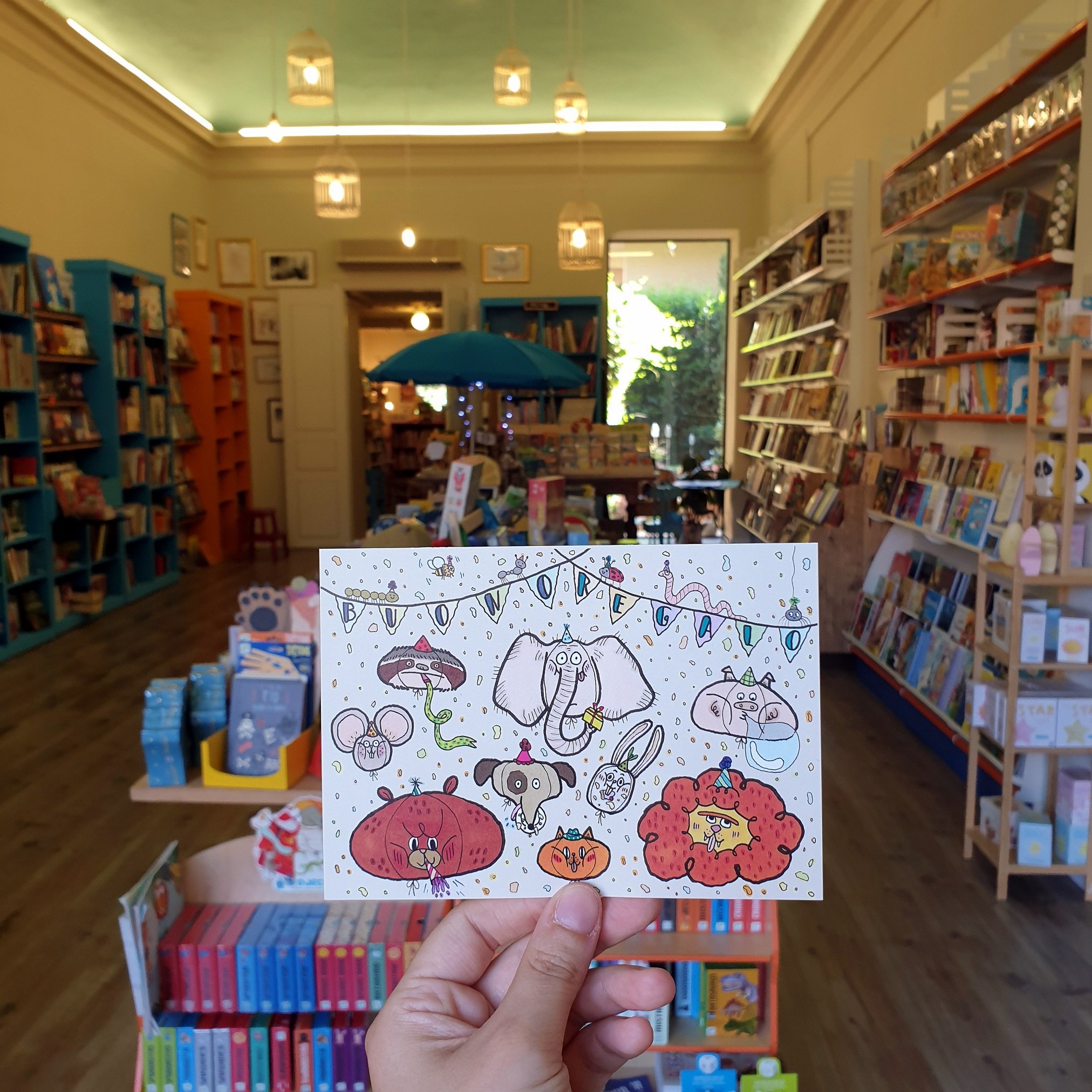 Who is Michela? Tell us about yourself and what you get up to in life, and your dreams, aspirations and talents. A short but faithful portrait!
My name is Michela, I'm 28 years old, and I live in Faenza, in north-east Italy.
For a few months now I've been a bookseller in an independent bookshop for children and young people, Il Mosaico, based in Imola. This had been my dream for years – being able to work in close contact with books, images and my young customers who, hopefully, will be the confident readers of tomorrow.
I studied illustration for five years at the Academy of Fine Arts in Bologna, and this is the perfect working environment to stay up-to-date on the sector and gain inspiration. Sooner or later, I hope to publish my own project, a comic book written and illustrated by me.
Before telling us how your idea was born, can you explain to our readers what you produced using our printing services?
Thanks to Pixartprinting I created some small illustrated postcards that became our official gift vouchers in the bookshop.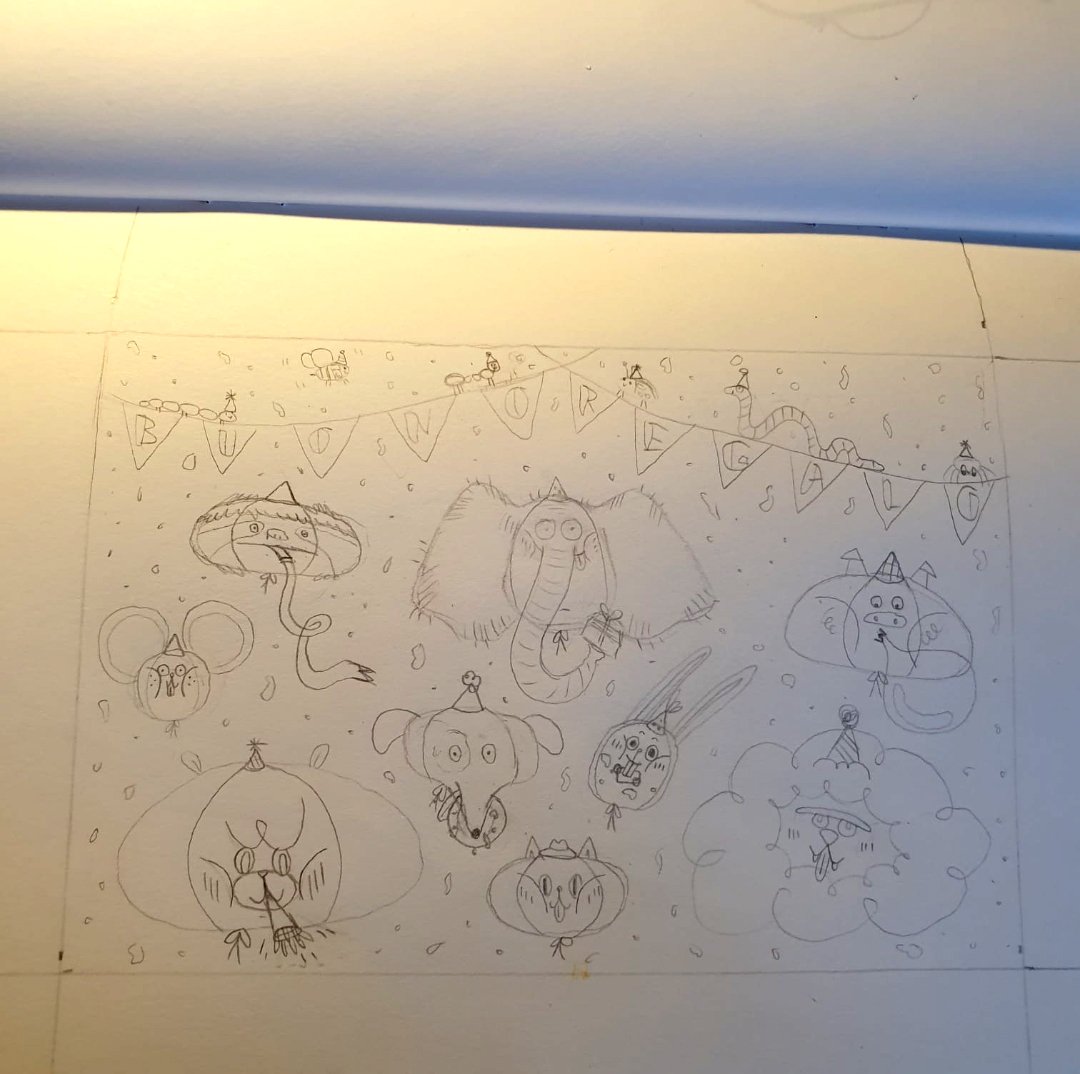 Let's go back to the moment it all began. When did you come up with the idea of creating illustrated postcards? Tell us a bit about how you devised the concept.
Often people want to give books or toys as a gift, but they're worried about choosing the wrong item or buying something the recipient already owns. Gift vouchers are therefore a common request in the bookshop, and it was high time I made them 'properly'. We needed a cute and cheerful image to reflect the concept of celebration and receiving gifts, one which was suitable for children and for adults, and which would raise a smile when it was received. And the postcard also had to be usable as a greetings card.
Once you had come up with the idea, you had to set an objective. What did you want to achieve with your idea? What was the ultimate aim?
The aim was to amuse the recipient of the voucher and encourage them to appreciate a certain style of illustration and carefully selected products. To take customers by the hand and invite them to lose themselves in our bookshop. The image I chose to print features animals of various types and sizes all having fun together. One reason people choose to go to parties and give gifts is to get together and spend enjoyable time with one another, without a care in the world. I wanted the illustration to evoke the euphoria of these moments of celebration and joy.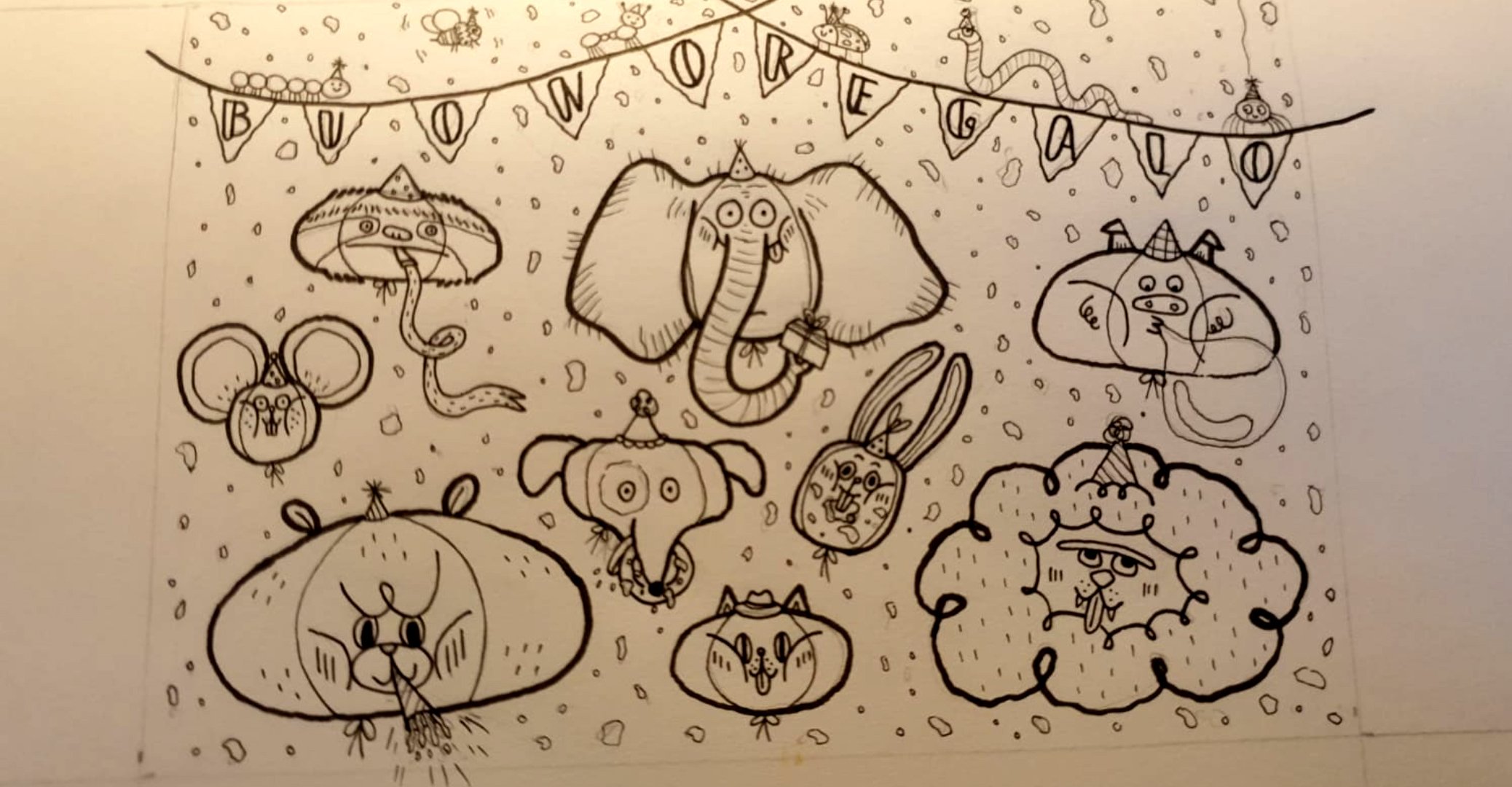 We have the idea for the design and its objective. Now we need to create it! How did you do it? What were the design phases and how many were there? Tell us about the process that brought your idea to life and made it ready for printing.
I always start by sketching everything in pencil, very quickly.
I draw almost at full size, the size the design will eventually be printed, because it helps me to manage the space better. As soon as I am happy with the composition, I begin the inking process, using black felt-tip pens with nibs of various thicknesses, to differentiate between the various elements that make up the image.
For example, the very small details are drawn with a very fine nib, whereas I ink parts that have to stand out immediately using much thicker nibs, or even brushes. Then I move on to the colours, always using ProMarker pens. I love this stage, when everything in the image comes to life, and when you have to pay a lot of attention to how the different shades are paired.
Finally, I scan everything and use Photoshop to perfect the image and get it ready for printing (if this is the aim).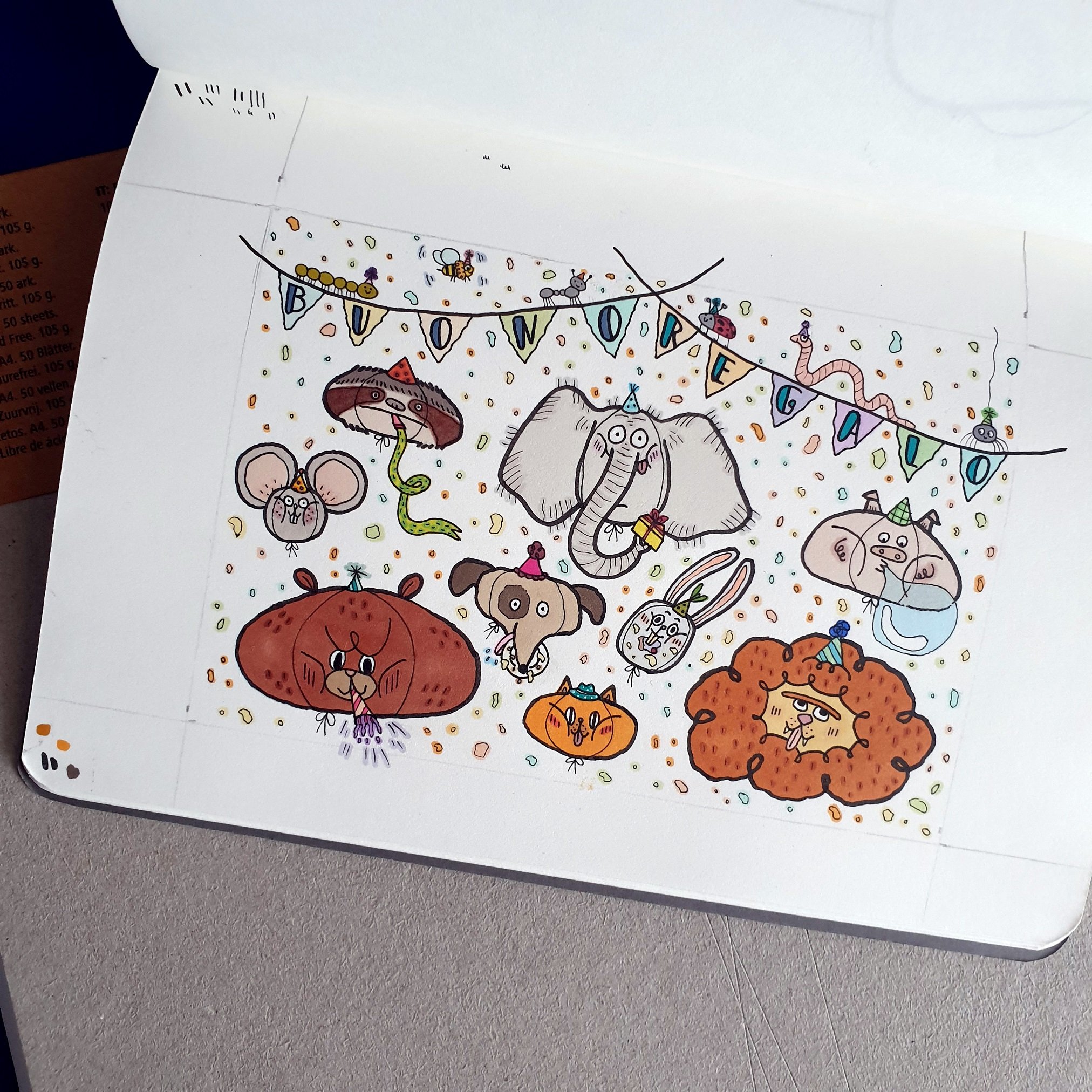 It's time to print! How did you use print-on-demand to create your postcards? Which materials did you choose?
The on-demand printing service allowed me to choose the ideal size for our postcards, as well as the thickness of the paper and the option to print double-sided. I opted for a paper that wasn't too thin, but not as thick as card – somewhere in-between, making it more durable but not overly fancy. As I had some budget restraints, I chose the material and size that offered the best value, and the result was excellent.
Now it's time to make the most of the products you created. In your case, the aim was to produce unique gift vouchers for a bookshop. How did it feel to see them ready to give to customers?
It was a wonderful feeling, a huge joy. I was really happy with the finished product, as it looks just like my initial hand drawing.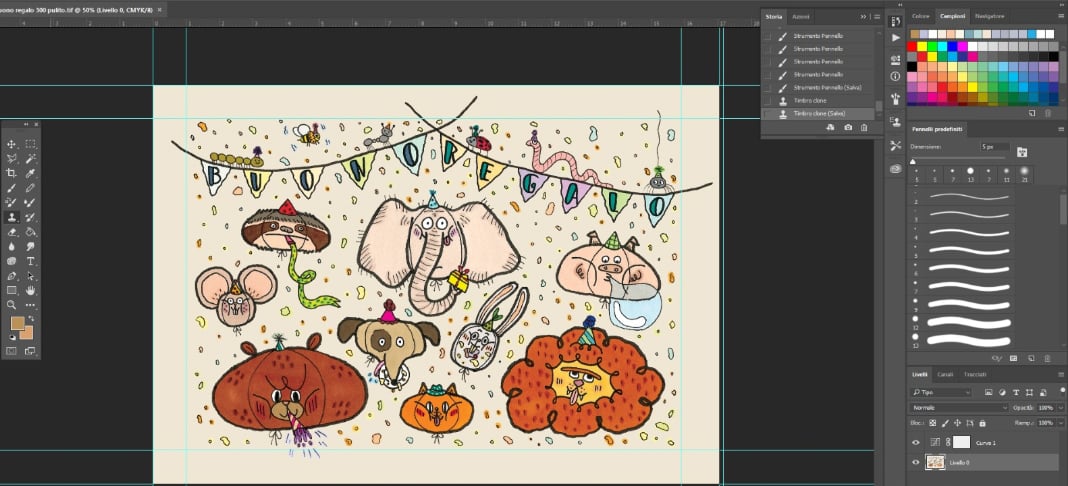 This is only the start! What other projects do you have planned for the future? Can you share them with us?
I can tell you a little bit 😀 Our aim is to slowly refresh our look, creating something that is both amusing and recognisable. We really like laughing and joking, and we want this to be reflected in the designs of our new bookmarks and business cards. Our flyer that presents all the events happening in the bookshop every quarter also needs to be redesigned. I can't wait to get started on all these new, small artistic challenges.