Translucent wood, photovoltaic roof tiles, live spore concrete, smart glass.
In recent years, we have witnessed a veritable explosion of new building materials thanks to unstoppable advances in technology. It may then come as a surprise that simple cardboard, the same cardboard used for moving boxes and sending packages, is one of the most innovative materials there is. In fact, it has even been used to build houses, such as the Wikkelhouse, covered with 24 layers of corrugated cardboard.
In addition to its flexible modular design – it can be extended at any time – the structure of this mini-home is recyclable, can be installed in a single day, and can last up to 100 years for only 30,000 euros, excluding transport and assembly. The clients of Fiction Factory, the Dutch studio behind the invention, buy them to use as holiday or guest houses, showrooms, trade fair spaces, offices, and more.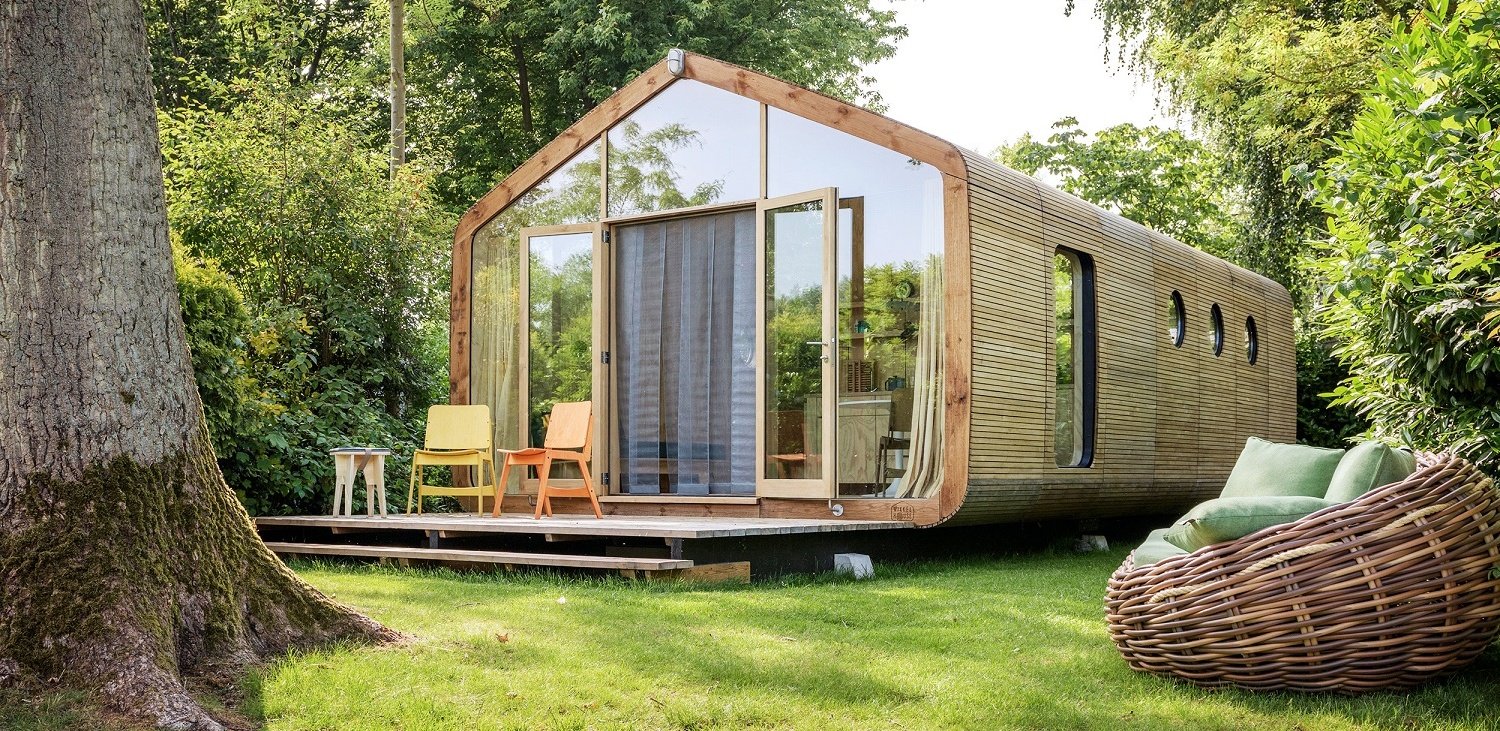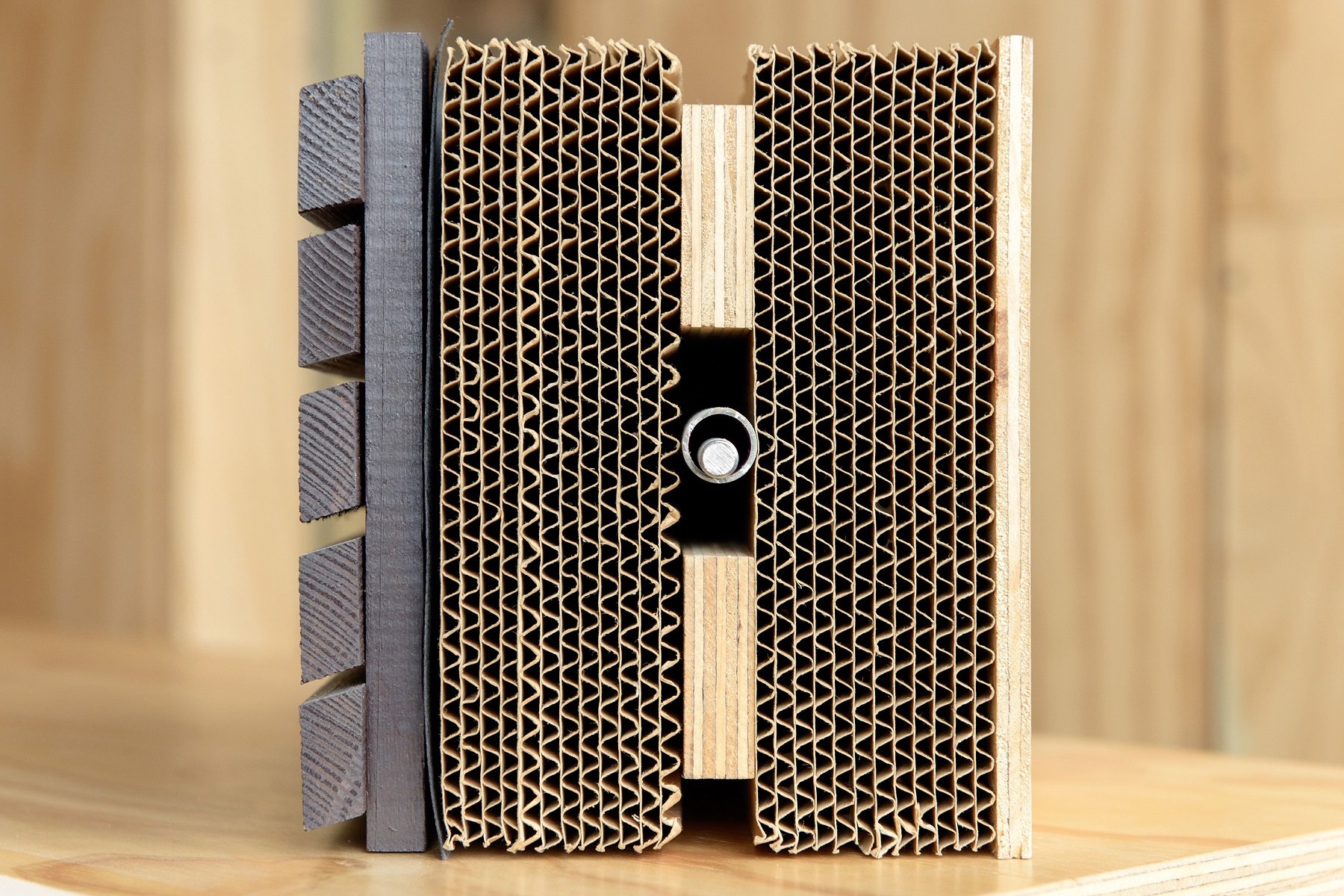 The use of cardboard to create structures and furniture is a growing trend, but at an individual level it is still relatively rare. Incredible as it may seem, anyone can kit out a home with furniture made of this versatile material.
Cardboard designs as a critique of capitalism
In the 1960s, at the height of capitalism, some designers went further in search of more sustainable creations as a critique of the industrial production system. One of the greatest proponents of this trend was Frank Gehry, who in the 1970s launched his Easy Edge series, with the intention of creating designer furniture for all budgets.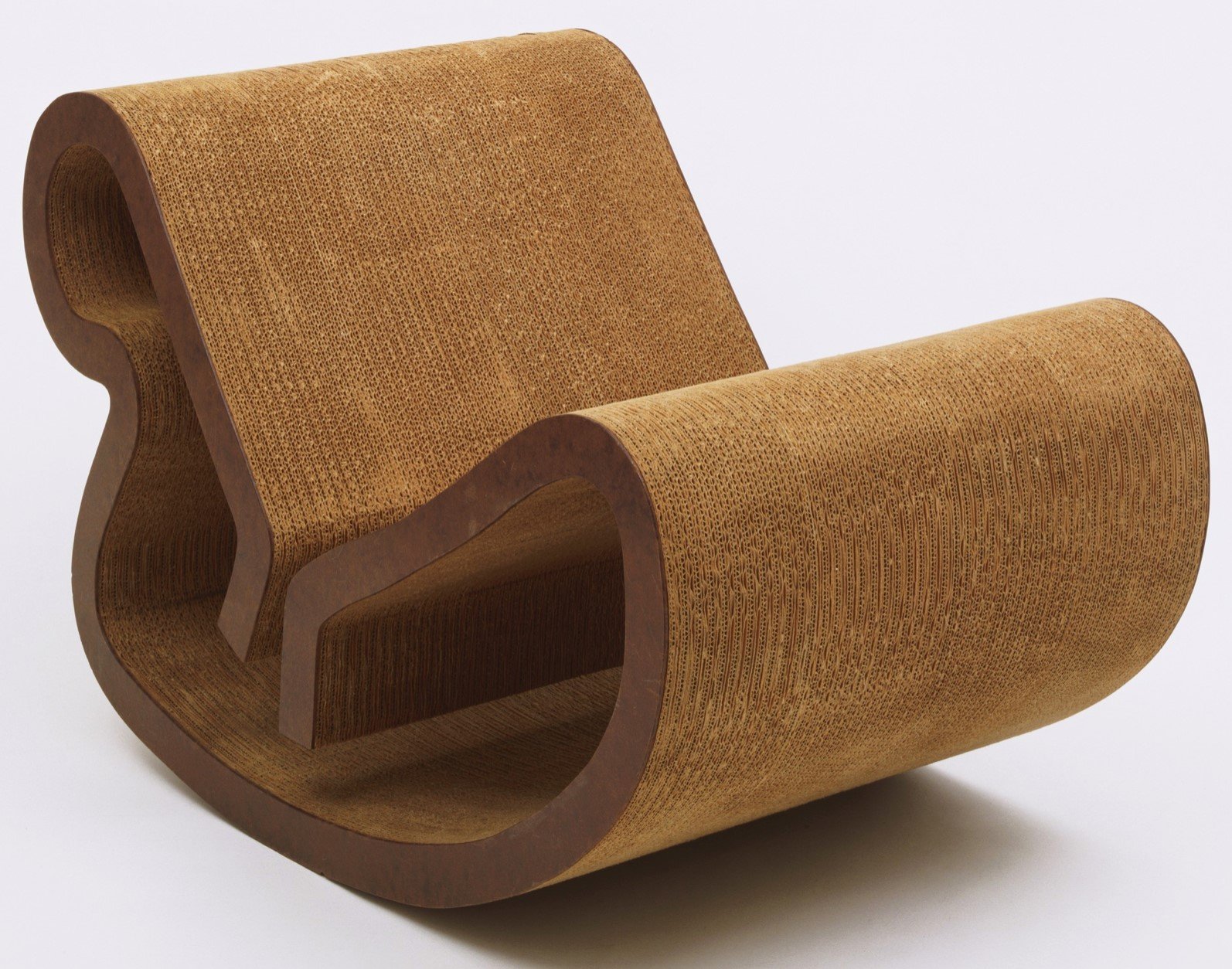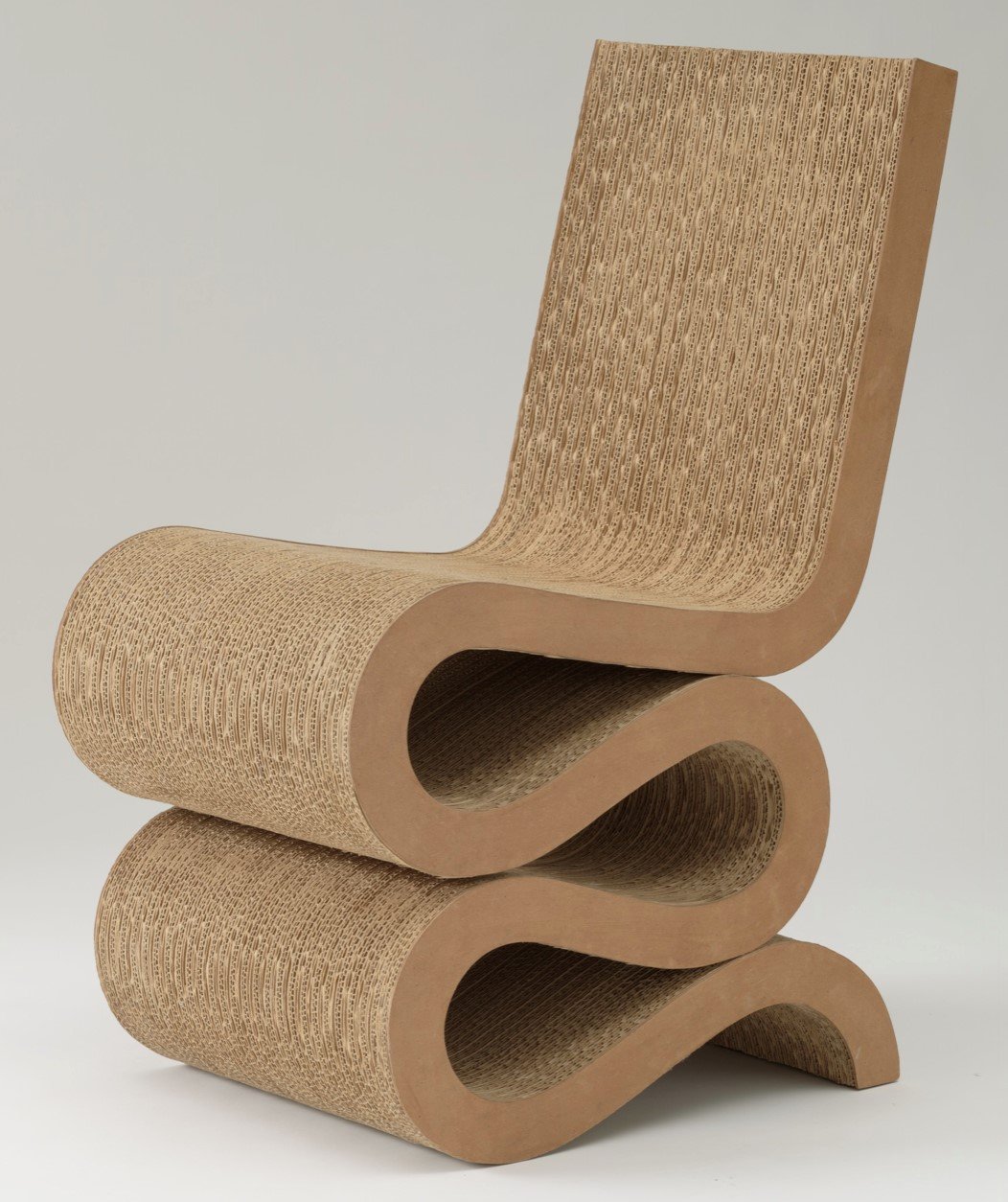 Until then, cardboard could not compete with materials such as wood and plastic in terms of robustness, but the Canadian architect achieved pieces that were as resistant as they were spectacular in their aesthetics. Ironically, the series was so successful that prices went up, so Gehry ended up become a victim of the same market he sought to criticise. He even ended up disowning this period.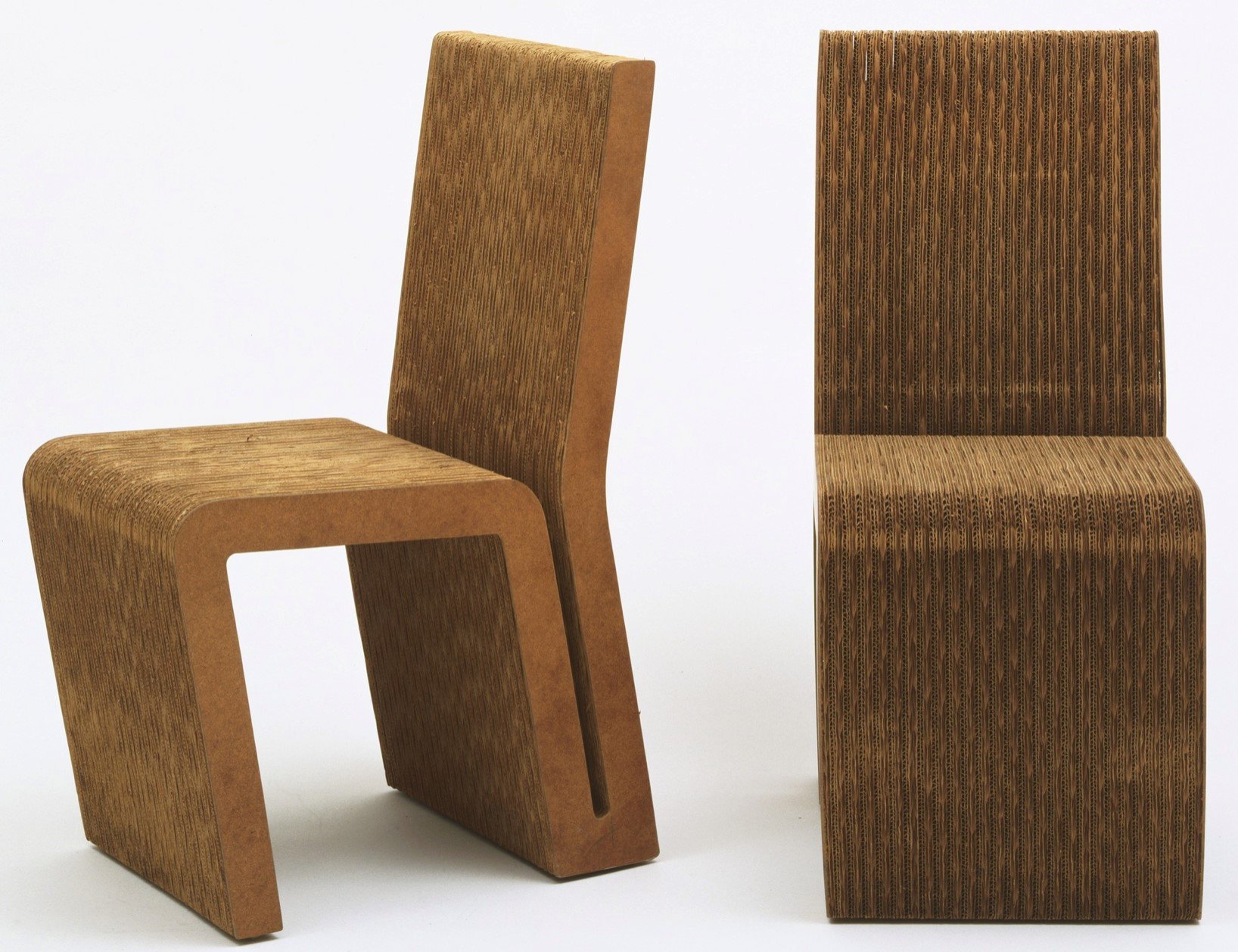 A strong, sustainable and easy to use material
Today, companies around the world are bringing these models into the 21st century. In Spain, for example, Cartonlab, a studio focusing on architecture and eco-design, sells various models of chairs and tables, product displays, modular stands, and decorative elements such as giant trees and children's toys. They are also distributors of the Bed 2.0, a cardboard bed that can be assembled in less than a minute and can be folded up again in a minimum amount of space. The piece, made by German studio Room in a Box, can support up to 1,000 kg per square metre and is 100% recyclable.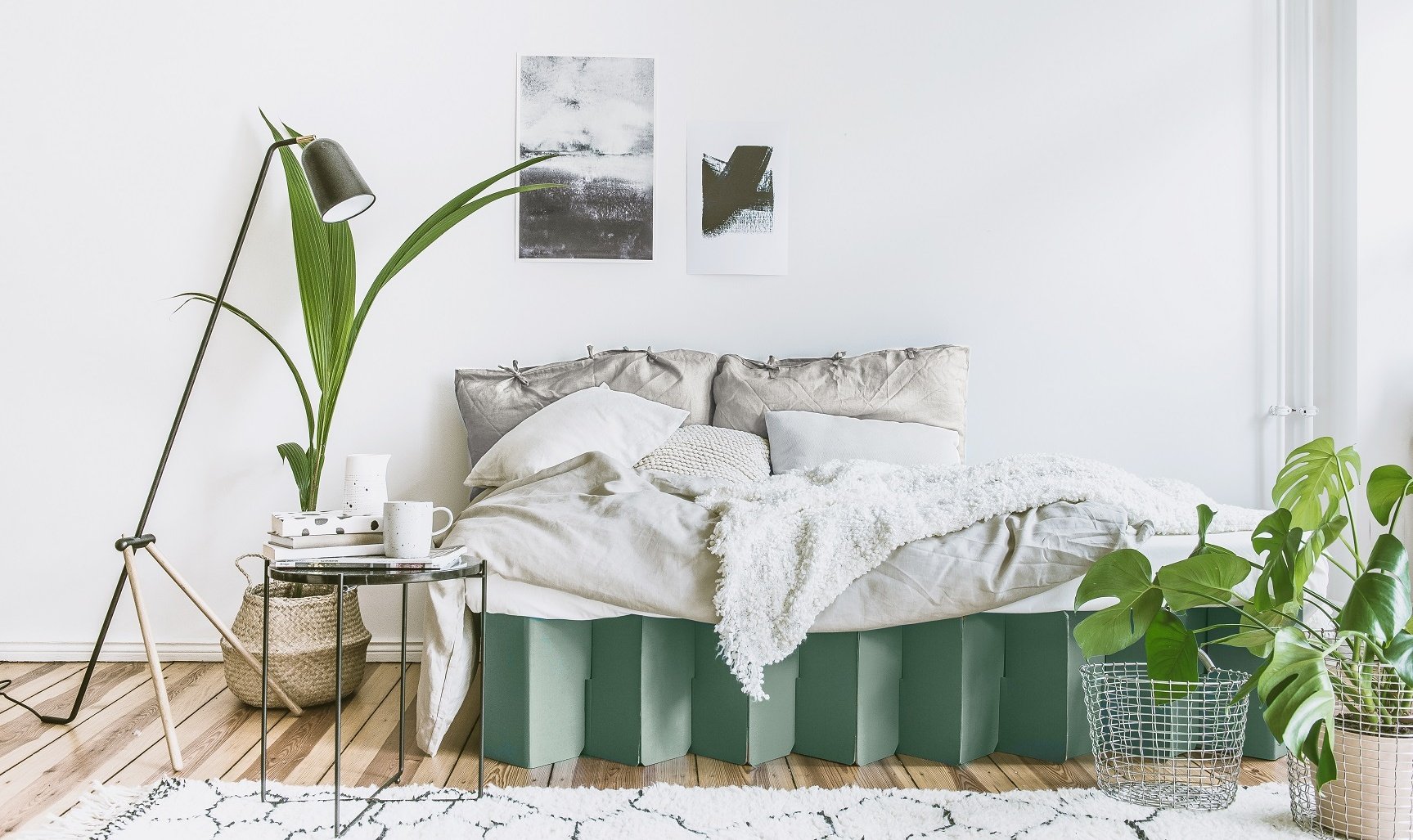 Strength and sustainability are two of the key advantages of using cardboard in the construction and design of furniture. It seems paradoxical, but this lightweight material can withstand heavy loads due to both the design and the way the cardboard is folded. With today's digital tools, it is much easier to achieve this. In terms of sustainability, cardboard is easy to obtain and also easy to transport, which minimises energy costs, and it can last for years because it can be reused over and over again.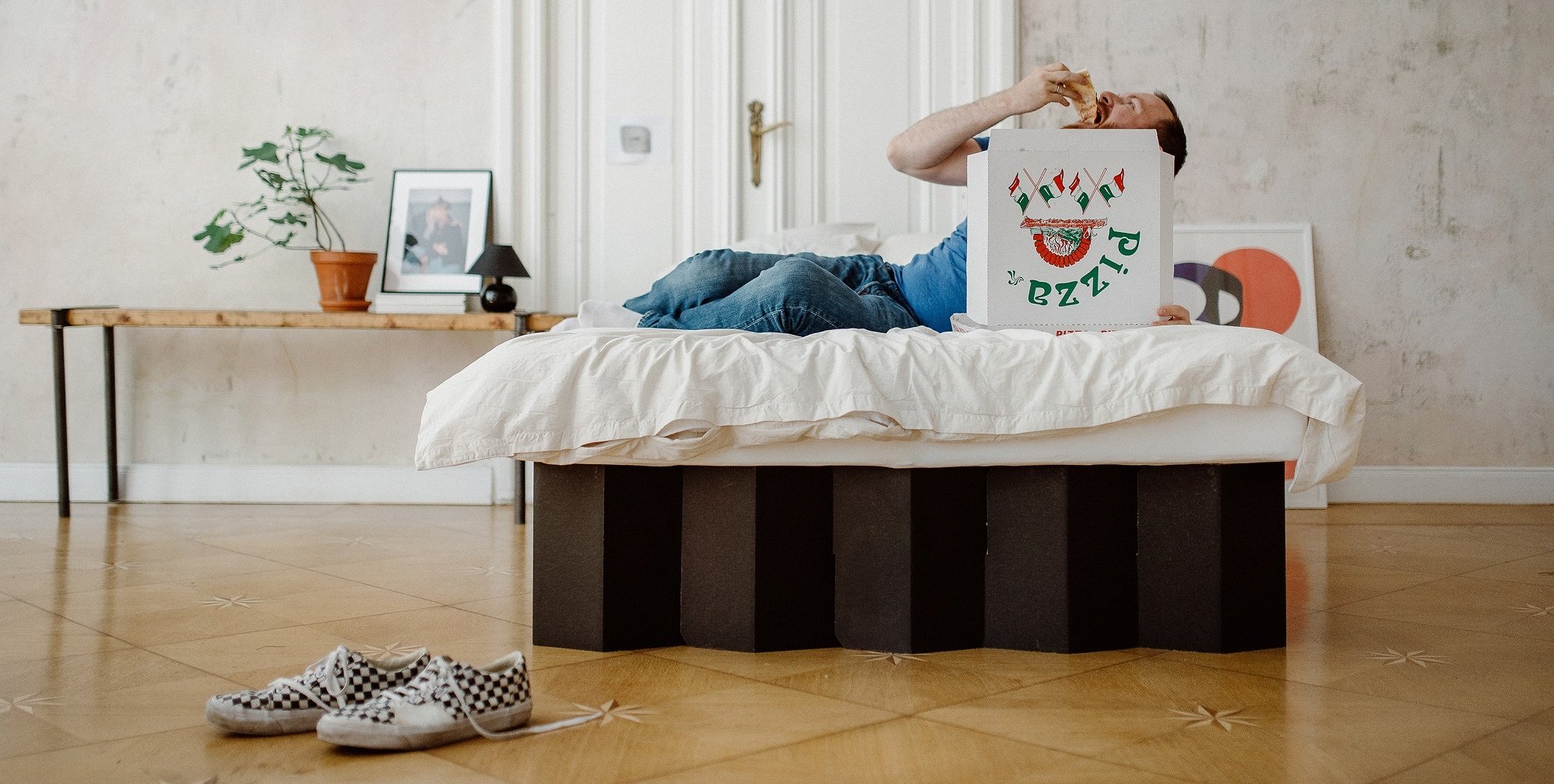 So much so that this material is being used for so-called "emergency architecture", to make temporary housing for those affected by natural disasters. One of the leading names in this field is Japanese architect Shigeru Ban. One of his most original works is the project he carried out in the city of Christchurch, New Zealand, after it was hit by a devastating earthquake in 2012. In order to restore the cathedral, he created a spectacular structure of 96 cardboard tubes, joined together above the altar.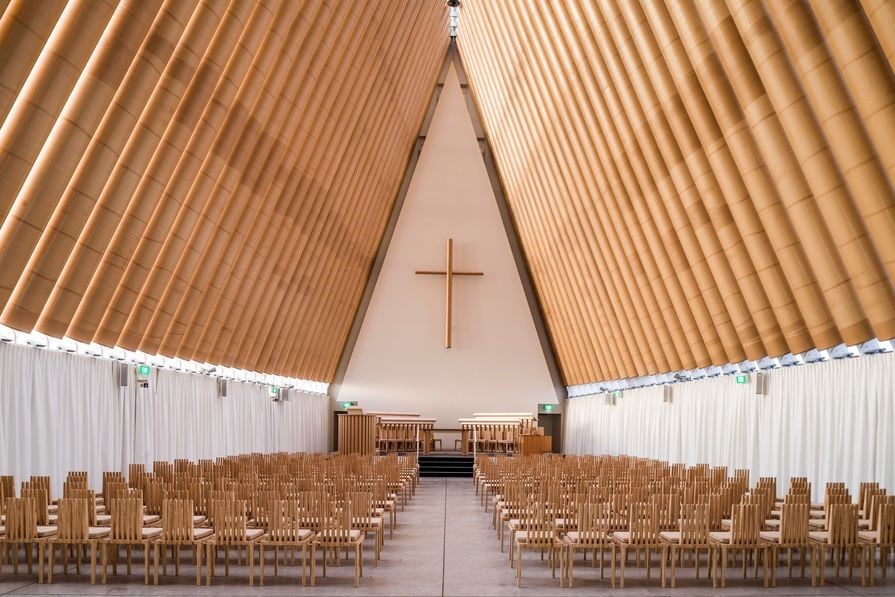 Finally, another great advantage of cardboard is that it is very easy to use by customers, who can quickly assemble furniture without the need for tools or adhesive materials such as glue. Conscious of its appeal, some creators have even begun to make their designs available as downloadable templates, either for free or for a small fee. Digital tools are also making it easier to customise products, making cardboard a highly desirable material.