"An idea is like an adventure".
This thought must have gone through Cinzia's mind in the process of designing this adorable kids' travel diary. In the modern age, succeeding in creating a product that can stimulate creativity, memory and manual dexterity is in itself a valuable and rare achievement.
In the face of the incredibly pervasive power of technology, there are still traditional remedies that allow children to explore reality while avoiding the ubiquitous filter of the smartphone.
We're sure that Cinzia's travel diary will keep many children company during their upcoming holidays, showing how an idea can turn into an adventure or a stylish and fun place to immortalise their experiences, and allowing a wealth of memories, annotation and thoughts to be put down on paper.
Are you getting the urge to hunt out the last diary you wrote?
Happy reading!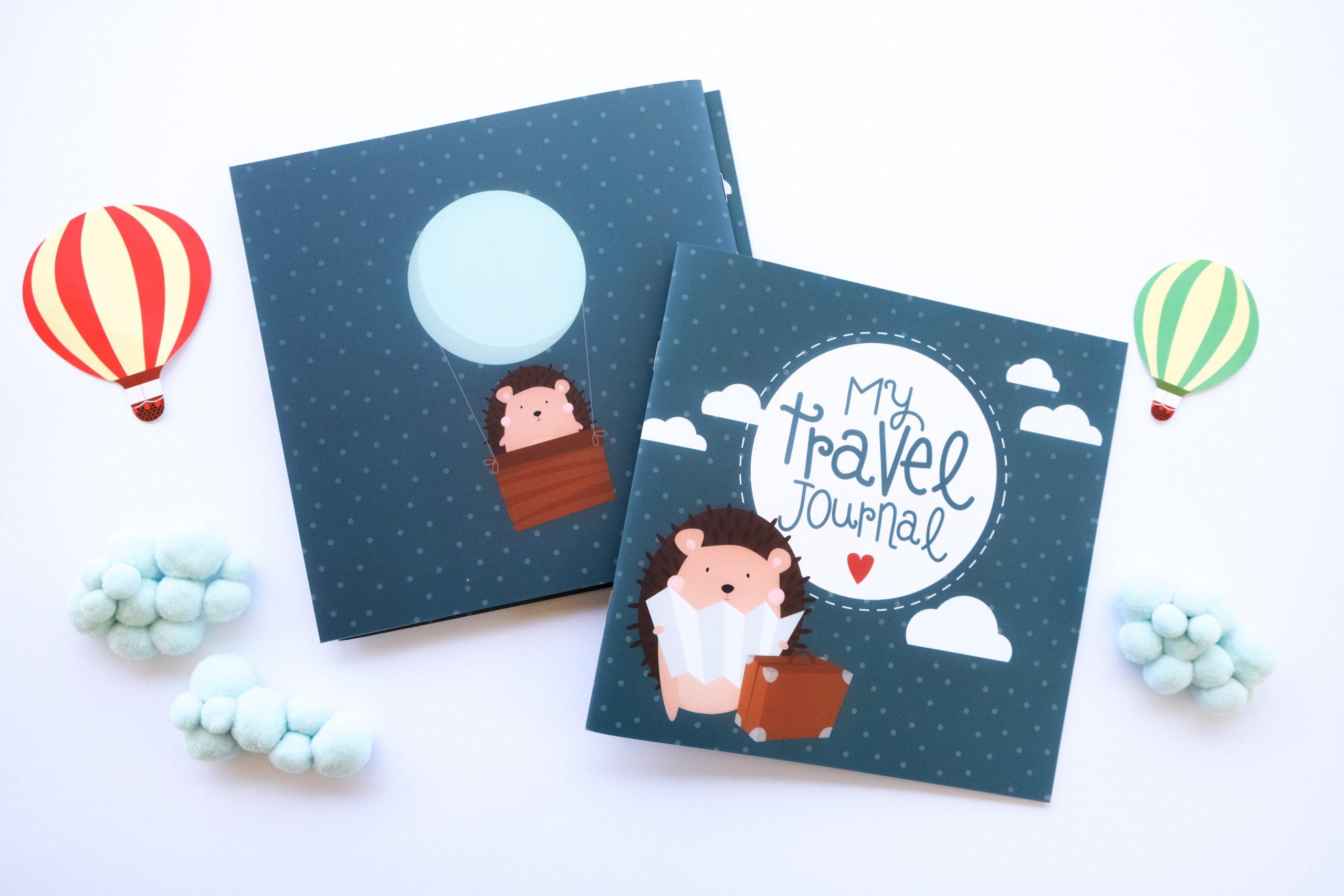 Who are you? Tell us about yourself and what you get up to in life… A short but faithful portrait!
I'm Cinzia, I come from Arezzo and my dream is to create fun and unique products using my illustrations. Just a couple of years ago I decided that I wanted my work to revolve around colours and drawing, and so I created Cinziope Illustration, a world that comprises notebooks, handmade objects, greetings cards and much more besides… anything my imagination inspires me to create! Cinziope Illustration is a work in progress when it comes to the range of products on offer, but it has a well-defined style, suitable both for children and for adults!
Before telling us how your idea was born, can you explain to our readers what you produced in the end using our printing services?
Of course! I decided to print a travel diary aimed at young children, with plenty of pages for them to write their memories of the holiday, draw the most entertaining moments and stick in photos. I designed the diary so it can either describe one twelve-day holiday or twelve different days, such as a day out, a trip to a theme park, etc.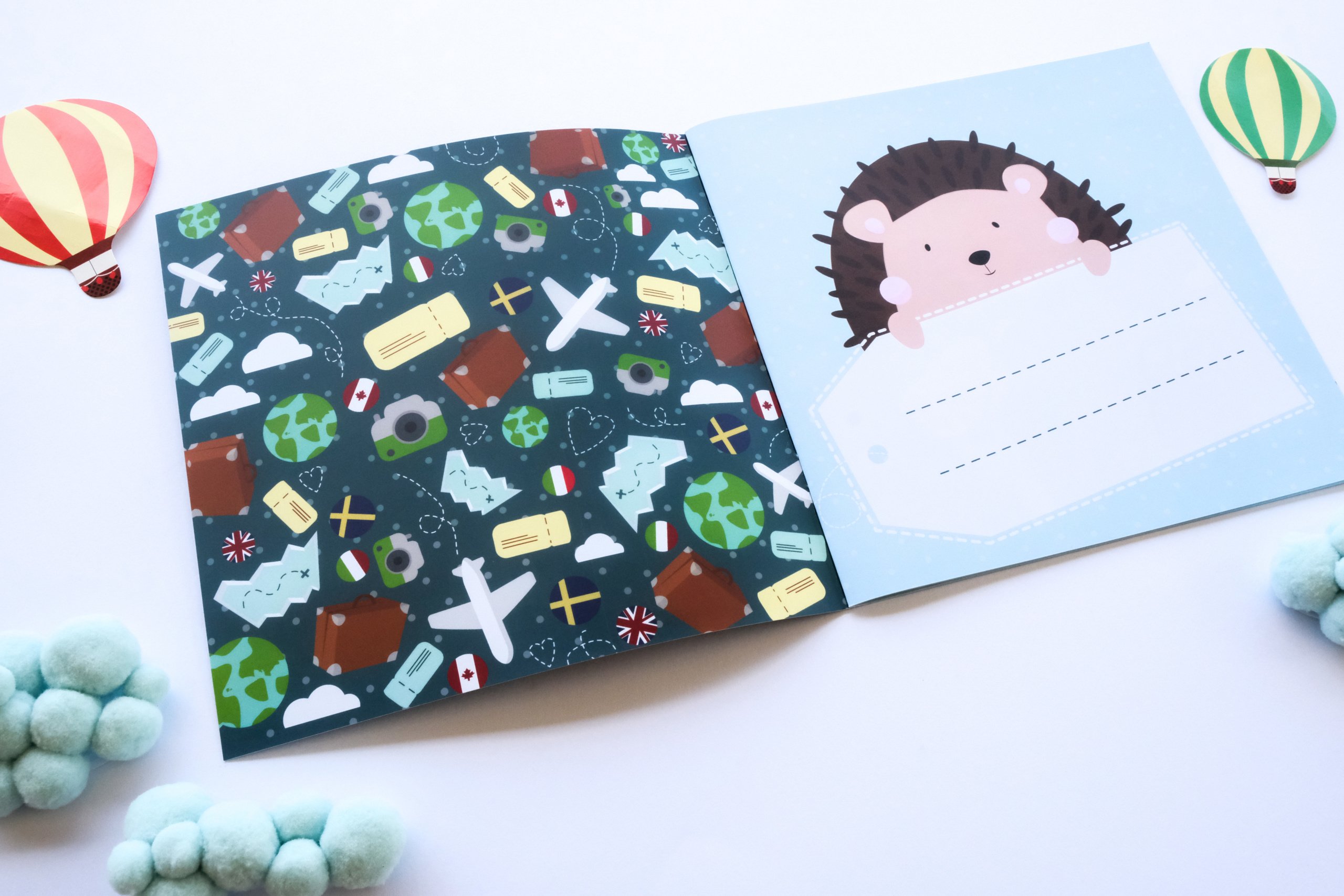 Let's go back to the moment it all began. How did you get the idea for this project? Is there a particular story behind it?
For some time now I've wanted to create a holiday diary that is, above all, fun and colourful, easy to fit into a suitcase, but also able to withstand being attacked by pencils and felt tips. With summer holiday season approaching, and as I love travelling myself, I decided to turn my idea into reality, and so this diary was born, with a square shape that I think looks fresh and modern, easy to take with you everywhere, and with lots of pages full of inspiration to allow children to immortalise the best moments of their holiday or day out, and to develop their creativity through drawing, writing and using the stickers that are included. The thing I like most is that, over time, this diary will turn into an album of memories, a joy to flick through.
Once you had found the right idea, you had to set a goal. What did you want to achieve with your idea?What was the ultimate objective?
When I create a product, I make a few more than I envisage selling and give them to friends and relatives to test whether the idea works, to gauge their reactions, and to work out whether people like it as it is, or whether it needs some changes in a future print run… I did the same with the travel diary. I gave a diary to some of my little cousins, and seeing their faces while they flicked through it, admired the illustrations and pondered which part of their school day to draw made me realise the ultimate aim of this product: first of all to entertain children, but also to help them develop their creative side and to help them create a permanent record of their memories of their holidays or of a particularly fun day, in their own way and through their own eyes. Their imagination really is the only limit!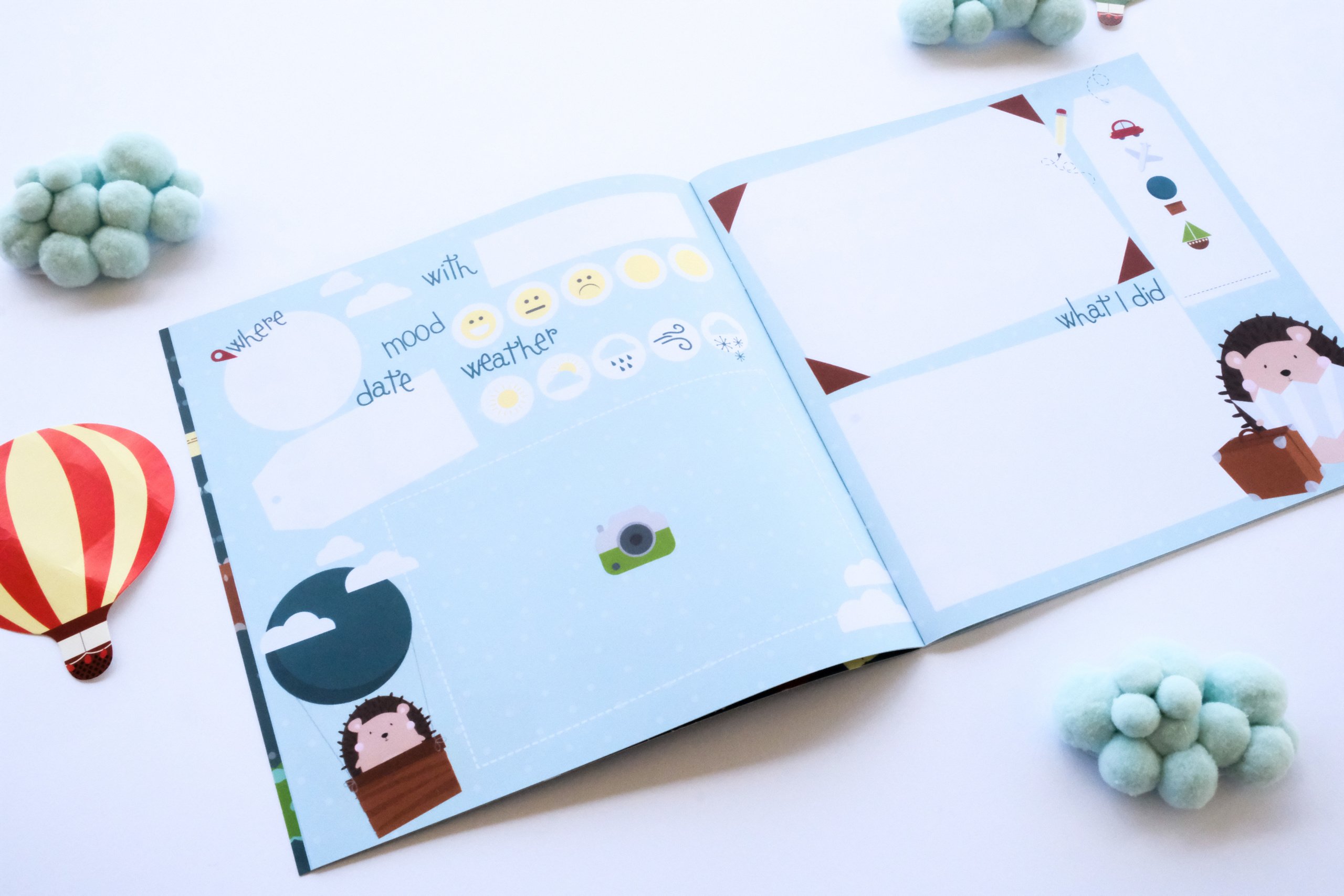 We've looked at the design and its objective. Now it's time to produce it. How did you do it? What were the design phases and how many of them were there? Tell us about the process that brought your idea to life and made it ready for printing.
I usually start by making a few quick pencil sketches of the design I want to create. I work out how to fill up the various spaces, create a list of the elements I want to include and then try to see how they might fit together. Once I'm happy with it all, I start to create it digitally, and I completely overhaul the paper design almost every time, making numerous changes until I like the overall effect. The part I find hardest is adding the colours and pairing them, which tends to be a long-winded process.
However, with this project, I started out with the palette of colours I wanted to use, and the entire creative process was extremely quick and intuitive, since it was already clear in my mind. I chose Leonardo the hedgehog as the star of the diary, because he is definitely the most popular of my characters among old and young alike, and the one who brings me most luck.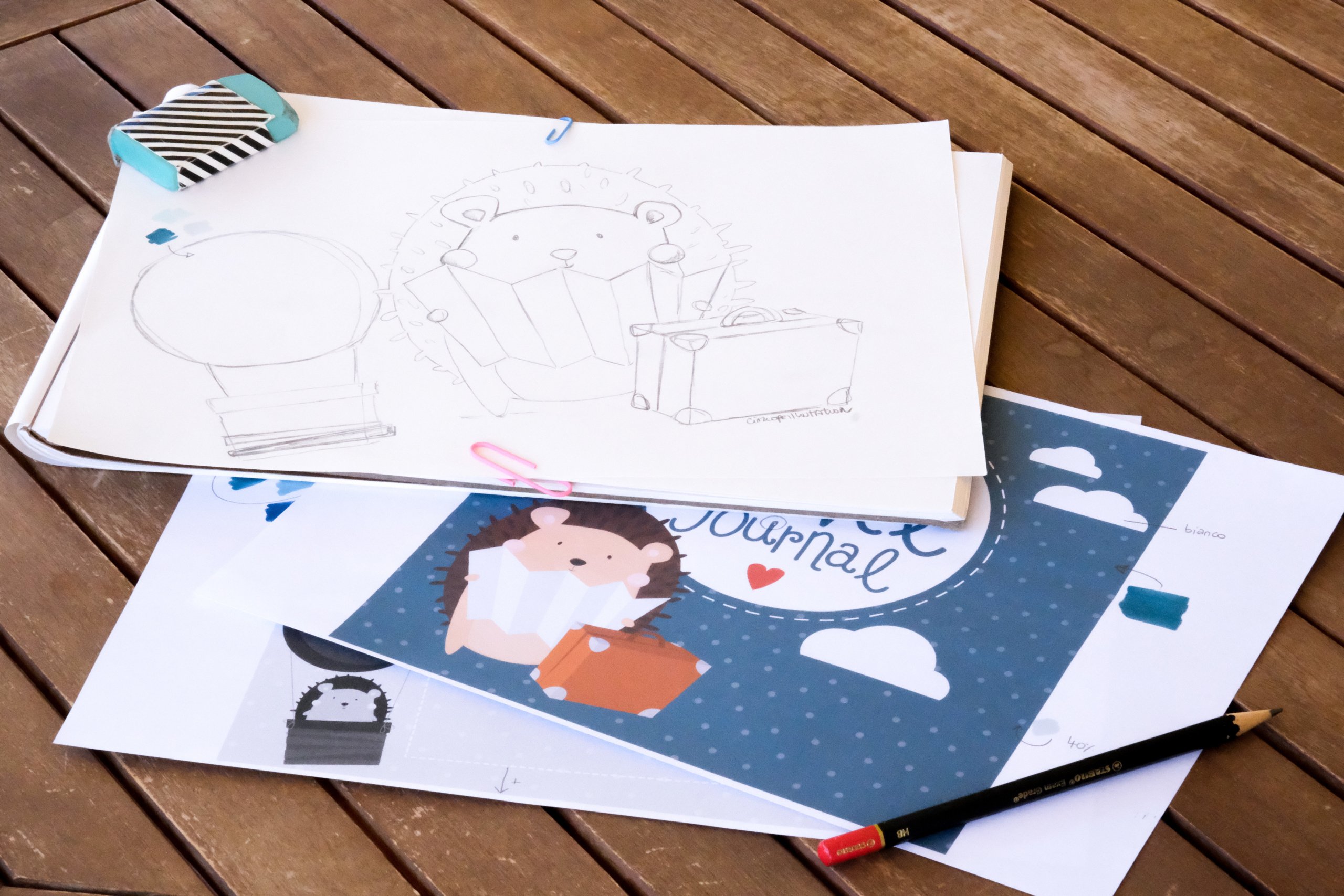 How did you use print on demand to produce your work? Which materials did you choose and why?
For my travel diary, I wanted to use an unusual, more stylish and modern page size, and, just for a change, I decided to make it square. Pixartprinting offered exactly what I was looking for: 21 x 21 cm, or a good notebook size, perfect for slipping into a rucksack and also easy to hold in your hands and colour in, with a matt coated cover, soft to the touch, and, inside, beautiful pages with a relatively high paper weight, able to withstand pencils and felt tips. The colours I chose stand out even more when printed, and I absolutely love the overall result.
Now it's time to make the most of the products you created. In your case, the aim was to make a 'unique' travel diary. How did it feel to have it in your hands, ready for special occasions?
Every time I start a new project, I create something that says something about me, and seeing the finished product in my hands, exactly as I hoped it would be, is the perfect ending and the moment when something of mine takes off on new adventures. This is even more true in the case of this travel diary, which I hope will be filled with every colour in the rainbow and taken on trips across the world!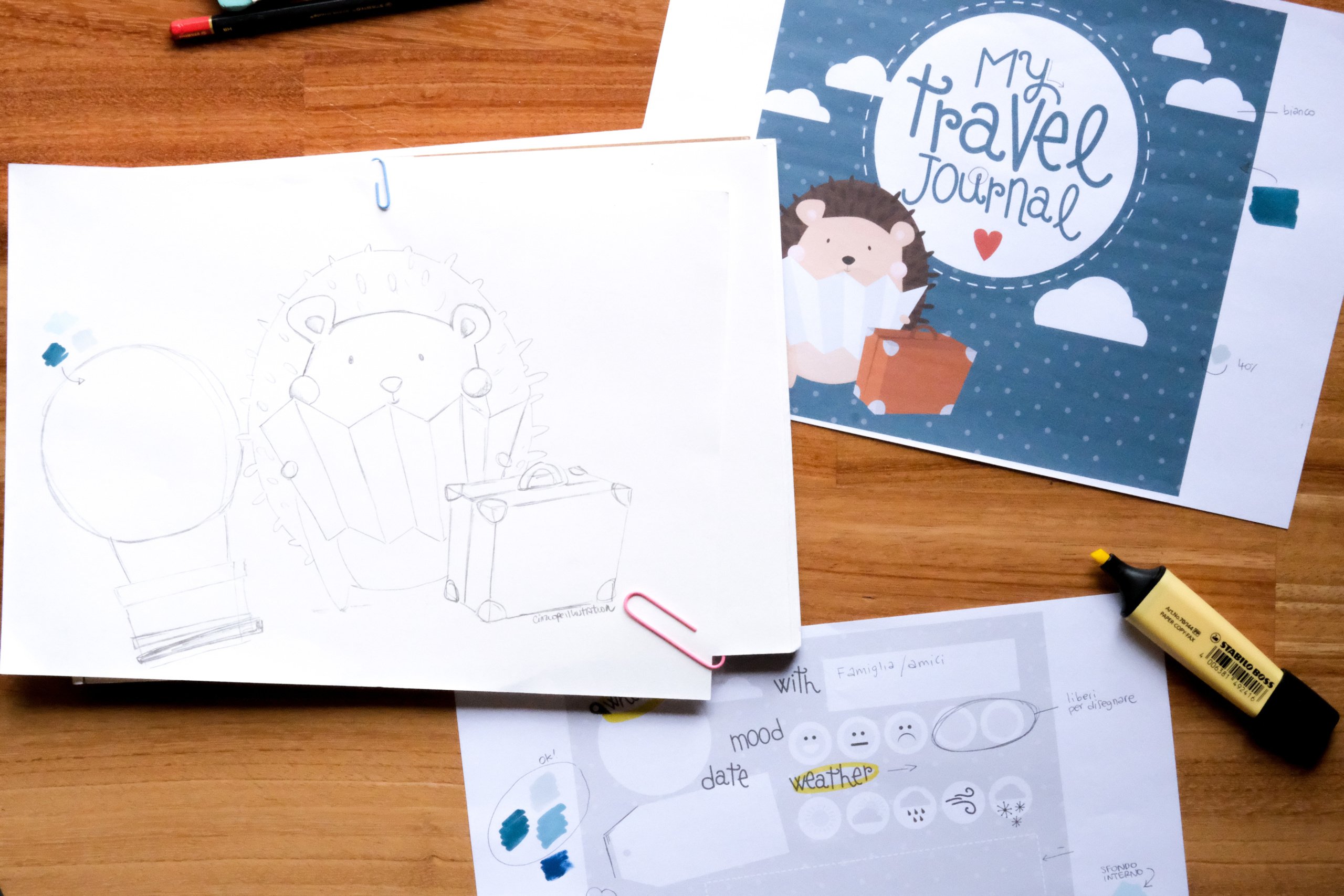 This is only the start! What other projects do you have planned for the future? Can you share them with us?
I've created plenty of new products for Christmas: Christmas cards, gift tags and much more. For now, though, I'm finishing a colouring book, again aimed at children, which I'll be sending for printing shortly.
Etsy: www.cinziopeillustration.etsy.com
Facebook: www.facebook.com/cinziopeillustration
Instagram: cinziopeillustration