Clickable Paper, a solution developed by Japanese company Ricoh,  a global leader in the printing sector, is a way to connect traditional printed material with the digital world.
Just a few weeks ago, Ricoh announced some major updates and revealed a new version of its augmented reality technology, which was first released back in 2014. So today we're going to tell you about Clickable Paper, and give you a few ideas on how you could use this or other augmented reality tools in all your publishing and printing projects.
What is Clickable Paper?
To a certain extent, Clickable Paper is an augmented reality tool along the same lines as QR codes, at least in terms of its basic mechanism. Users snap an image using their smartphone or tablet, and this allows them to access a range of digital content on their device. However, in this case, unlike QR codes, there is no code to scan – just the printed item!
Ricoh's idea is precisely that: to avoid people having to alter the design of a printed item in any way with codes or other elements that distract from the content they want to print. Basically, the image in front of you becomes clickable, allowing you to access extra content.
Here is a video introducing Clickable Paper from the company itself.
How does Clickable Paper work?
Technically, Clickable Paper involves three elements.
The author: a software available to purchase from Ricoh allows you to identify the points or images within a product's PDF that link to extra content once snapped with a smartphone or tablet. It can be the PDF of a product yet to be printed – a book or a poster, perhaps – or one that has been printed in the past. Links can be assigned to each of these points (or hotspots) on the PDF.
The cloud server: this is where the information created by the author, i.e. the image to which digital content is assigned, is stored. When mobile devices snap a certain image, that information is also sent there, and the server then connects the scanned image with the relevant digital content.
The user: this is anyone with a mobile device with the free-to-download Clickable Paper app installed. By opening the app and snapping a printed item made with Clickable Paper, users can access the corresponding digital content. The recognition mechanism uses augmented reality technology developed by the Japanese company itself: Ricoh Visual Search (RVS) Technology.
Three creative ways to use augmented reality with your printed items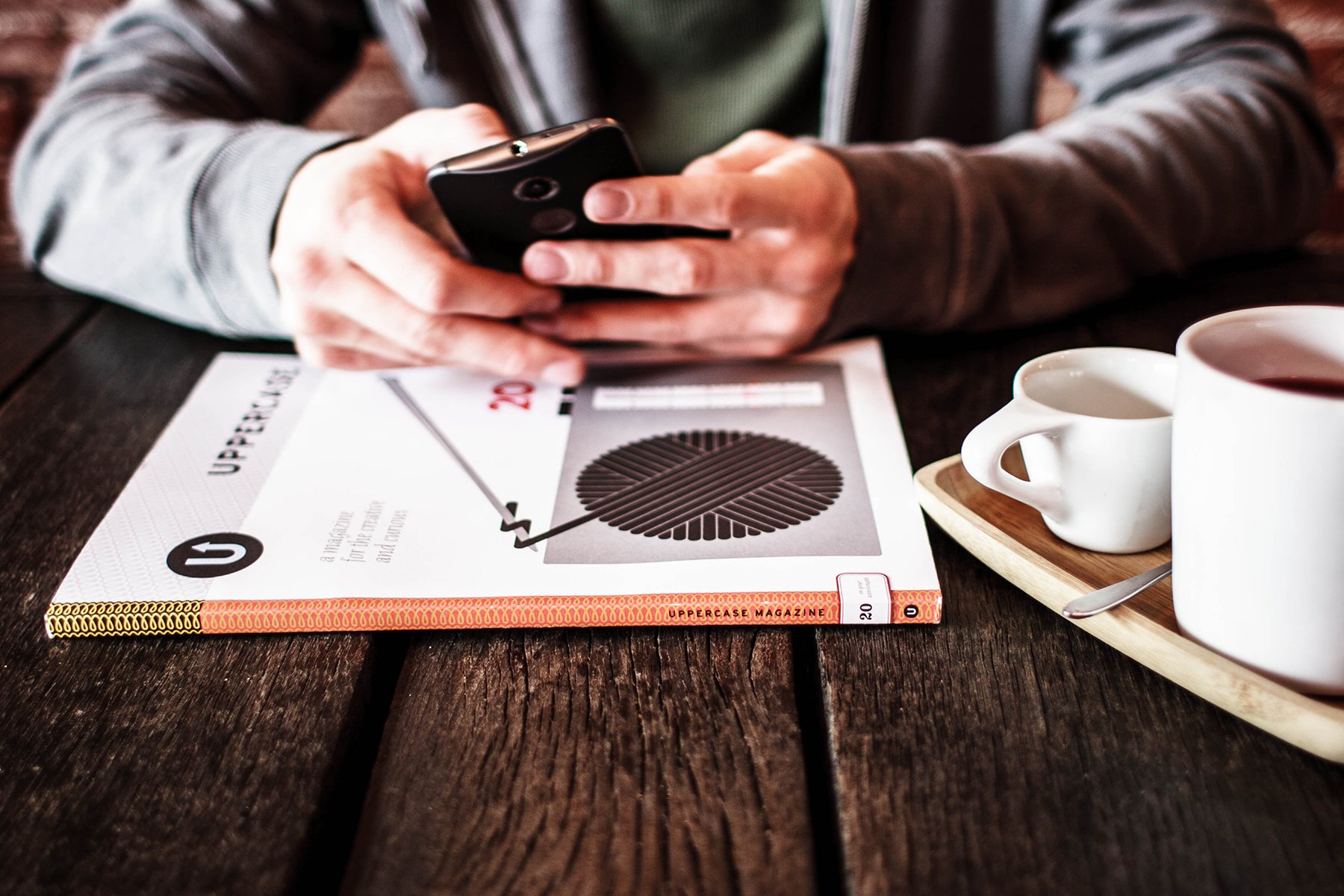 Clickable Paper can be used on any printed item: books, flyers, magazines or newspapers, letters, posters, company catalogues or product packaging. These printed materials can then be linked with digital content. Here are three ideas we came up with for ways to use Clickable Paper or other forms of augmented reality.
An image in a catalogue could be linked to a photo gallery, giving users access to many more photos than could feasibly be printed on paper.
A page in a book could be linked to an audio file,

so that users can choose whether to read the chapter themselves or listen to it as an audiobook.

A live chat facility could be linked to certain sections of an instructions booklet,

so that users can get in touch with the company directly if they require assistance.
Basically, augmented reality opens up a whole new world for printed products. A world that, in the years to come, you will need to explore using all your creativity.
The latest news on Clickable Paper
Now for the reason we're talking about Clickable Paper today: a few weeks ago at EFI Connect, the Las Vegas trade show dedicated to printing sector users, Ricoh unveiled some new features and announced the release of a new version of Clickable Paper. These are the main changes:
Gamification: games will be able to be added to the augmented reality experience to increase user engagement. For example, a museum could challenge children to scan a series of printed posters located in its various rooms, with a prize up for grabs for those who manage to find them all. Alternatively, printed content could be linked to a prize draw or quiz, once again giving users the opportunity to win.
Cookies: cookies have been introduced, meaning the system can now remember users. This means it will also be possible to create registered users and use Clickable Paper, for example, within a company: for instance, employees could click on a printed set of instructions and access a video tutorial on how to use a certain piece of equipment, or even just a printer.
The last 100 snapped images saved: this feature means that digital content can be accessed again at a later date, without needing to have the printed product to hand.
We will continue to follow this and other developments in augmented reality applied to the world of printing (and we'll tell you all about them in our blog!).