How do you create an effective logo? We asked ourselves the same question in our article The DNA of a successful logo which looked at some famous examples of great logos. We know there's no magic formula, textbook or guru that can teach you how to create a successful logo. The only way to do a good job is to carefully and thoughtfully work your way through each of the key design steps.                                                                                                          
Which ones? The steps that we'll run through in this article, in which we take a look behind the scenes of the logo creation process. We'll give some pointers for both experienced designers and beginners who aren't familiar with logo design and graphics tools. At the end of the article, you'll also find online programs for creating logos and books for learning more about their design. Let's get started, because there's lots to cover, as you'll see.
How to create a professional logo: the key steps
Let's walk into the graphic designer's studio, sit down at their desk and watch as they open the brief from a client who wants a logo for their company.
First step: the designer carefully reads the brief.
After meeting the client, the brief allows the designer to get to know the company better and understand its identity, values, strengths, the benefits it offers and the market it's targeting. And that's not all: in the brief you can find out what the client's tastes are by asking them what their favourite logos are, or how they imagine their own, and the colours or graphical elements they would like to see in it. Of course, you don't have to follow their instructions if you don't think they're helpful: everything's up for discussion.
Second step: the designer squirms on their chair while they look for inspiration.
This is by far the most difficult step, because there's no system that guarantees you'll come up with ideas. There are, however, ways you can help them along. For example: start by thinking about the values and keywords that define the company – and don't forget to include this section in the brief because it's essential. Write down these words and start thinking about them, or identify the concepts that recur most in the brief and mull these over.
Now look around you: check out the logos of competitors so you have an idea of how others in the sector communicate. Obviously, the logo you'll design may even be a total departure from this, but it's always worth getting to know your surroundings. Check out sites like Logo of the day, LogoMoose or Logopond to get an idea of the latest trends.
Third step: the designer is bent over their desk, scribbling on a sheet of paper.
Although it may seem outdated to the lay person, drawing with pen and paper can get the creative juices flowing: no graphic design tool offers the same freedom. Put down everything that comes to mind; don't stop at the first draft and don't bin any ideas because the creation phase should remain separate from the selection phase. If, however, you'd rather skip the paper phase, you can draw directly onto a graphics tablet. In this case, we advise you to use a tablet that shows you what you've created directly on the screen, as if drawing on paper.
Fourth step: the designer remains glued to their computer screen.
Once you have a draft of the logo on paper, it's time to digitise it. Here you have a number of options. If it's a complex design, scan it, retrace it with a graphics pen and adjust the symmetry and proportions with a graphic design program. If the design is simple, on the other hand, draw it directly into the program.
Not sure which tool to use? There are several. Adobe Illustrator is perhaps the best program for creating vector logos. This tutorial explains how to vectorise a design with Illustrator.
CorelDRAW is another tool that allows you to create vector images and is a little easier to use. It offers features that simplify and speed up your work, like the Symmetry Drawing Mode which allows you to create a series of symmetrical drawings in a click, or the Block Shadow tool that adds vector shadows to images and text.
Logo creation tools for beginners
Don't worry, we haven't forgotten about beginners, people who are unfamiliar with graphic design tools but want to have a go at creating a logo anyway. So this second part of the article isn't for the graphic designers among you!
There are many logo generators out there. The first we recommend trying is MarkMaker, which lets you create free logos online. How does it work? Enter the name of your company and, from the logo options offered by the program, choose those that are more consistent with what you're after. The algorithm will show you results that will gradually fit better and better with your preferences and your industry (you can specify this too).
We tried with our company name – this is what we got: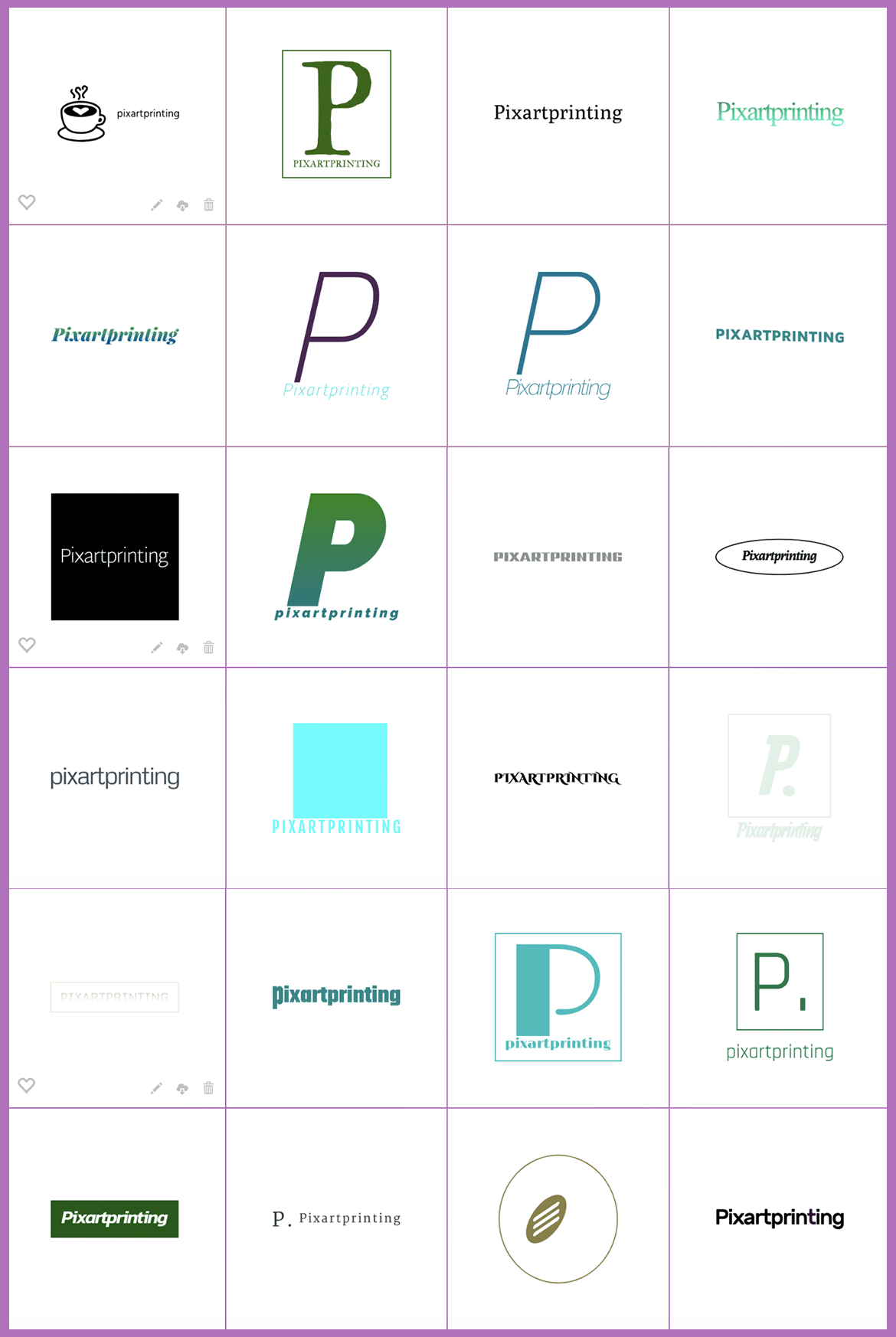 One of the more "professional" (so to speak) logo generators is Logaster. It's simple to use: enter the company name, choose the type of business and the program will give you various logo options to choose from – you can also click on the logo to change details (colour, text, font, icon, shadowing etc.). Once you've found the right one, you can download a small-size version to get a better look before purchasing.
We played around a little.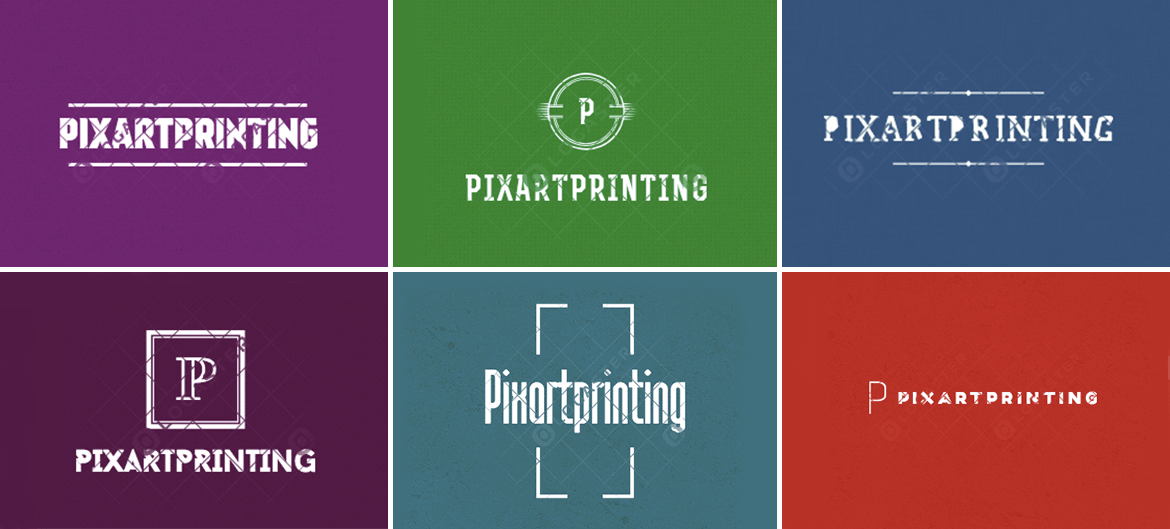 Of course none of these tools is a substitute for the work of a designer. So use them to have fun with and improve your eye for graphics, and then roll up your sleeves and learn to use more professional design tools.
Before we go, here's some recommended reading on logo design:
Happy designing from Pixartprinting!