Who here has never noticed the tape used by large online retailers like Amazon or Zalando to package their orders? Not many, I'd guess. When we receive a new order through the post, we immediately know which brand sent it, thanks in part to the tape used to secure the parcel.
The big online retailers realised immediately that personalising the boxes they use to send out orders is a way to strengthen their brand and talk to customers. Today, however, thanks to digital printing, small and medium-sized enterprises, individual shops and craftspeople can integrate their brand identity into their shipments too, and at an affordable price, using custom parcel tape.
The pandemic has accelerated the transition of sales from bricks-and-mortar shops to online orders. We therefore thought it was a good time to give you a round-up of interesting uses for custom parcel tape, focusing in particular on the benefits it can bring for your brand recognition and how you communicate with customers.
Are you ready to give your orders a touch of creativity?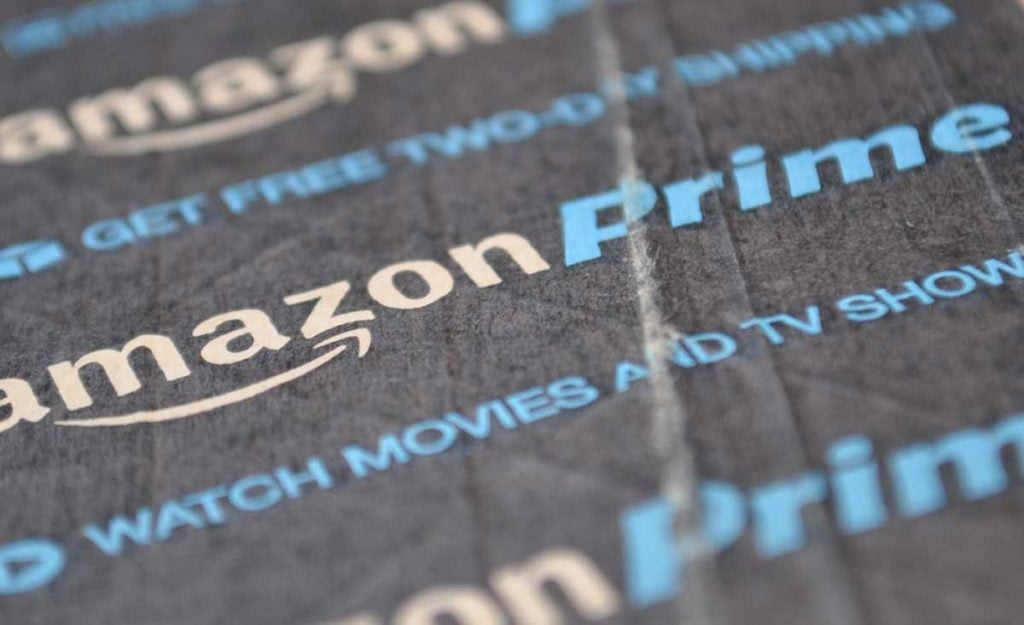 At least four advantages of customised parcel tape for your brand
Custom parcel tape may seem like a detail, but it is the details – when used intelligently and creatively – that communicate your brand most effectively. Even a simple parcel has a lot of communicative potential, as it can speak to your customer and promote your company's values. Here are a few interesting examples we found on Instagram.
Advantage one: brand recognition.
Being immediately recognisable is probably one of your brand's mantras, which is why you spend so much time designing your packaging. But if the product is then placed inside a standard parcel and sent by post, don't you risk your brand becoming invisible?
It's a good idea to ensure your brand is visible when the products are being transported by couriers, and not just when they are on shop shelves. And this is where custom parcel tape comes in.
In this example, the company has used custom parcel tape to highlight their logo.
Advantage two: communicating the brand's identity, values and philosophy.
A parcel delivered to a customer's home is very often the first contact they have with your company. Or, looking at it another way, it's your business' first opportunity to interact with the customer in the offline world. You need to make a good impression!
We recommend taking full advantage of the chance to communicate your company's identity and values using colours, graphics, words and illustrations. Let's look at a few successful examples.
Here the bakery has played with the colour of the tape, a pattern comprising various illustrations and its logo to communicate its identity to the lucky recipients of its products.
Custom parcel tape can offer the perfect opportunity to advertise your website and stay in touch with the customer.
In other cases, you may choose to be more discreet, and instead of including the logo on the tape, use personalised artwork to convey your company's outlook on life. Here creativity and a dash of humour can come in useful.
In the lovely example above, instead of simply using their logo, the publishing house decided to wittily communicate part of its philosophy: its empathy with its book-mad customers.
Advantage three: passing on a message to the customer.
As you know, one of the ways businesses communicate is through their products. Keeping in touch with customers – on various levels – is crucial for small and larger brands alike, as well as individual craftspeople and shop owners. The pandemic has caused many of these interactions to move online, so why not use custom parcel tape to send a message to your customers?
Advantage four: spreading your brand on social media.
The final advantage is clear in these interesting examples we gathered from Instagram. Original, creative and carefully considered ideas not only present your brand's image effectively, they also increase the chance of it being shared on social networks.
Customers who are taken aback by the care and creativity you put into a shipment are undoubtedly more likely to discuss it online, and so become ambassadors for your brand.
Because there are numerous advantages of using custom parcel tape, let's have a look now at its technical characteristics and how you can customise it with Pixartprinting.
Custom parcel tape: materials
The custom parcel tape available to print and personalise with Pixartprinting is made of PVC (polyvinyl chloride).
One advantage of PVC is that it is sure to stick well to any type of material. Both the tape and the adhesive are also extremely durable, so it is suitable for even the heaviest of parcels. Its durability and ease of use make it ideal for packaging items quickly, including difficult materials or in awkward locations. Essentially, it's effective no matter how complex the situation.
Custom parcel tape: formats and bespoke artwork
Tou can order three types of tape from Pixartprinting: brown, white or transparent. The customisation option enables you to print these tapes with the logo of your company, a pattern, a phrase or an illustration.
Printing is available in one, two or three different colours, chosen from 16 Pantone colours that provide a highly effective, bright and sharp result.

The final thing to consider is the format: the length of the artwork that is repeated along the tape. With shorter lengths the image will be repeated more times, the ideal choice for printing very simple logos or patterns. With a longer space, you can create a single, larger image, an excellent option if you want to add a logo and slogan or customised text, for example, or a full sentence for your customers.
You can create your artwork using the convenient template provided. You can find more information on Pixartprinting's customised packaging tapes here.
One final piece of advice: boxes and stickers
Now you have all the information you need on our custom parcel tape, we've got one last suggestion for you: communicate your brand on your package by combining the tape with mailing boxes and small stickers, to add an icon or a personalised message for the customer!
Are you ready to brighten up your shipments with some creative ideas?