In this digital age, almost all actions and objects have been transposed online. The explosion of social media in particular has radically changed the way we do business. A virtual identity is increasingly more important than a firm's physical presence.
But while a social network profile is indispensable, there are irreplaceable communication tools that still need to be printed. In every industry, there is still space for printed graphic design items that can strengthen a company's brand identity, promote a product or service and play a key role in marketing. All these items belong to the world of branding, in other words, everything to do with corporate identity.
We're going to take a look at the customised graphic accessories most used by firms, what their role is and how best to produce them.
Business Cards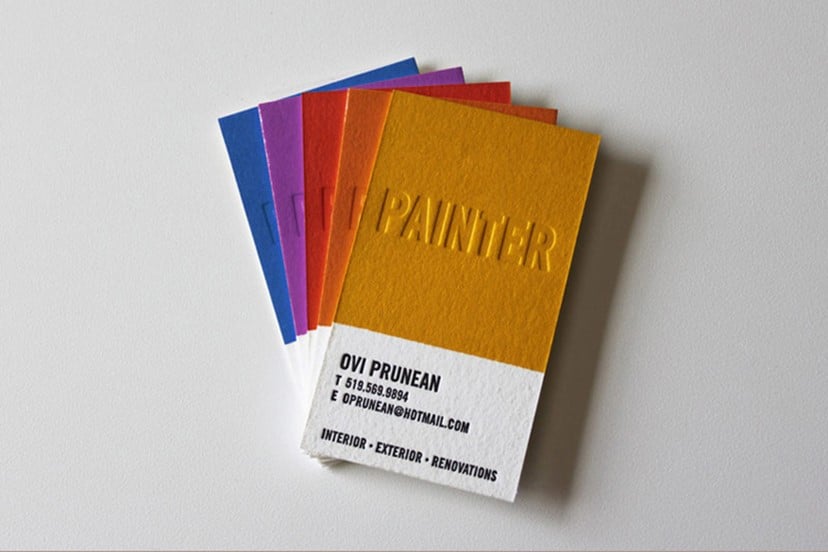 The business card still plays a key role for firms today. Originally used in the 17th century to announce the arrival of aristocrats and noblemen in towns or specific venues, it has remained essential for any type of company in any field.
A graphic design item with a long tradition, it is vital for making a good first impression with a customer or prospect. A card's design can catch the eye of the person receiving it and will stick in their mind.
Business cards are generally affordable. Despite the many technical and creative options available, it's possible to produce a large number of cards at low cost. Printers and suppliers, especially those providing online and on-demand services, offer a wide selection of graphic design items and customisation options.
The size of this item makes it even more effective: it's portable and slips easily into a wallet in any situation.
As far as producing the business card itself is concerned, there are endless possibilities when it comes to materials, colours, printing techniques and finishes. The designer Bea de Jesus has created an interesting design for a painter and decorator by using colour as the main element.
Headed Paper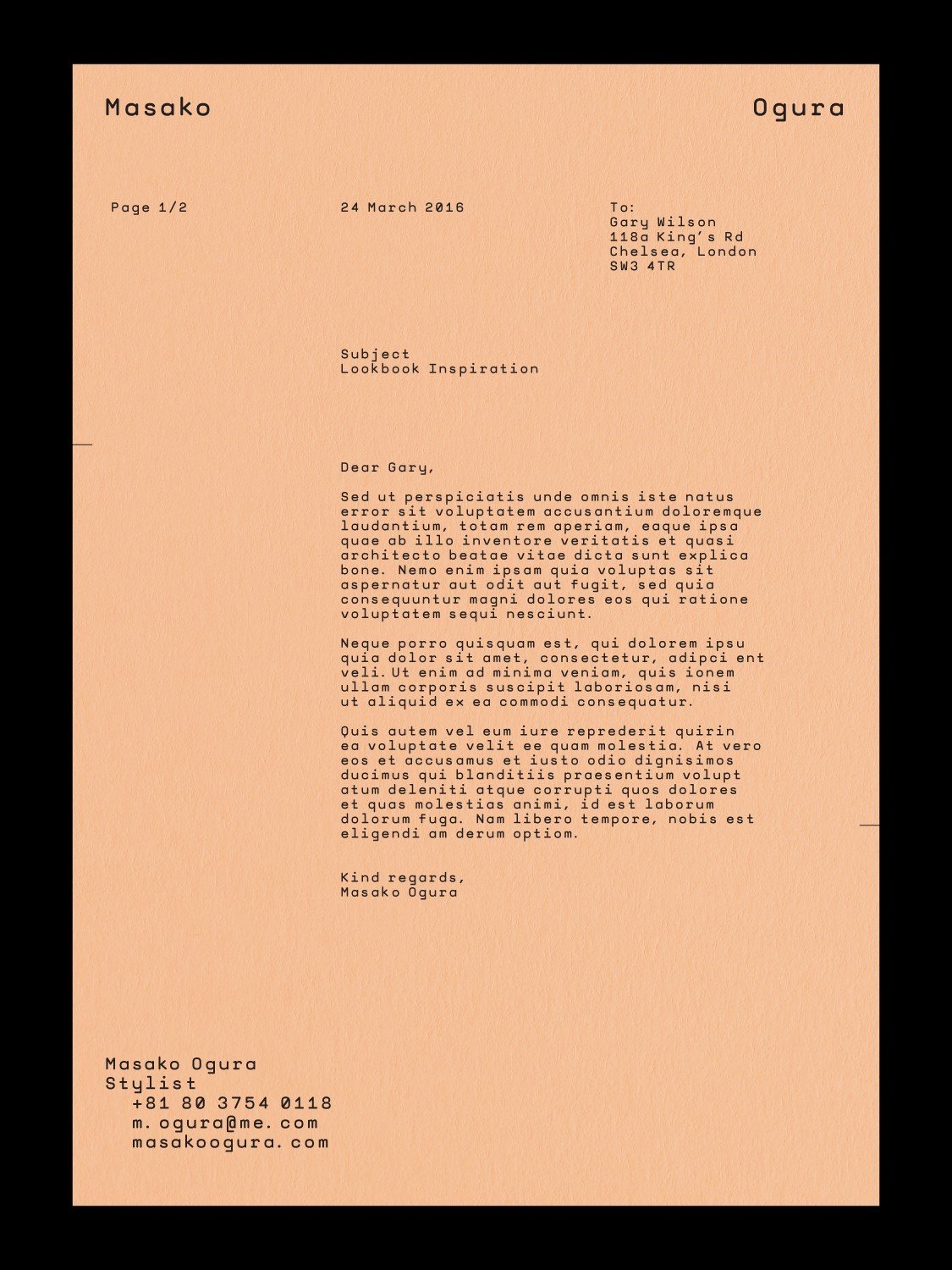 Communication with customers has changed over time and has largely shifted away from paper towards phone calls or emails.
Although emails have taken the upper hand and are vital for a company's timely internal and external communication, the use of headed paper is something that retains real value. Especially for important or special communications. Some messages about offers, customer rewards, loyalty bonuses or delicate contractual matters, for example, deserve a more durable and sophisticated medium than an email.
Headed paper for communicating with customers has various advantages. Compared to an email, or even simply an unbranded sheet of paper, it looks more professional. By adding a logo, colours and the company's style, it also conveys the firm's very identity  to the recipient.
On a more practical level, it also functions like a business card in that it provides all the company's contact details for smooth and immediate communication.
Usually in A4 format, so that it can be used in most printers, headed paper can come in a range of paper types and colours, and vary greatly in its use of typefaces and symbols. The Zeitype design studio created the headed paper for stylist Masako Ogura as part of her firm's corporate identity. The design embodies Ogura's minimalist and elegant style.
The customised presentation folder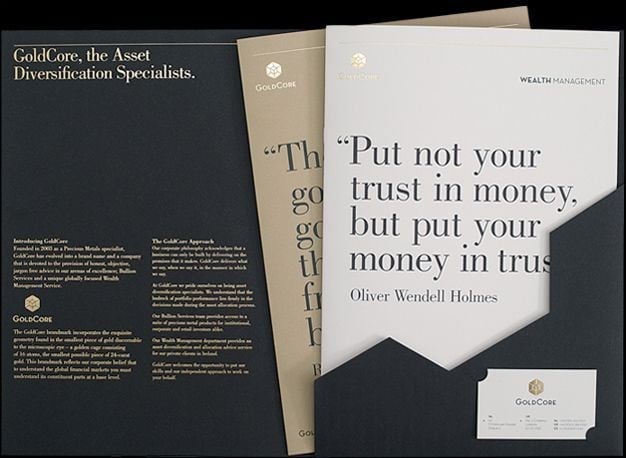 For large companies that work mainly with written documents, it's always convenient to have presentation folders for keeping sheets of paper and other items. And while you can buy cheap generic presentation folders made from cardboard that hold A4 sheets, using customised folders strengthens and promotes the company's identity.
While it is useful and practical to create folders for holding A4 documents, there are countless creative possibilities for adding that extra something to them. The most important element, as with business cards, is the company logo. This goes on the front of the folder, so that the firm is immediately recognisable.
The brand logo can be printed simply, or it can be handled in a more sophisticated way using embossing or transparent varnish. The type of paper used, and how the folder itself is structured, become distinctive features of the item and, by extension, the company itself.
In terms of structure, the presentation folder is often designed to also hold a business card, and therefore becomes a souvenir for customers, who can make practical use of it (to hold documents) while also having all the company's contact details at their fingertips.
The presentation folder created for GoldCore, a company that buys and sells silver and gold, embodies the brand's identity perfectly through the use of gold hot stamping and hexagonal die cutting, and also contains the company's business card.
Other items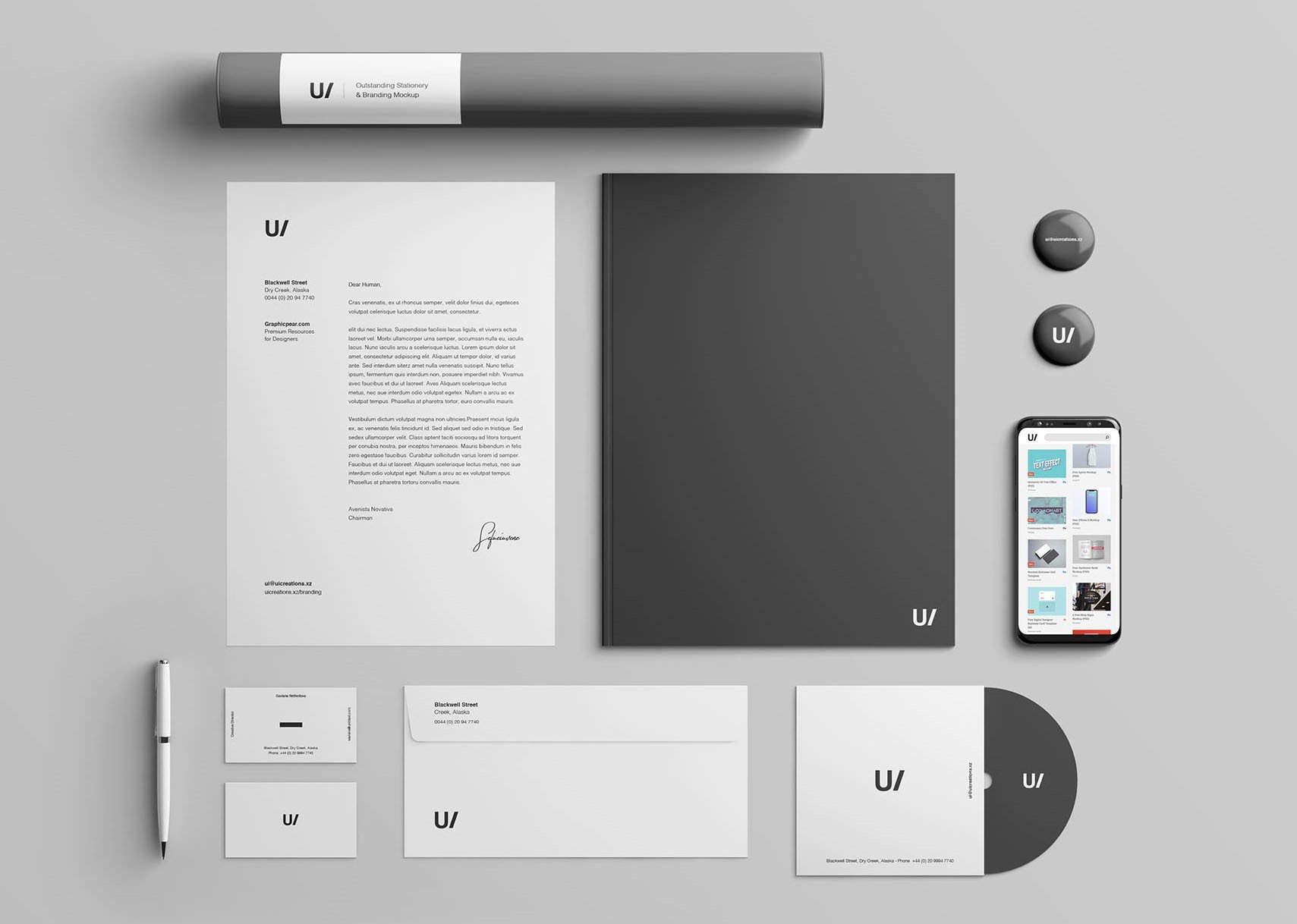 Business cards, headed paper and customised presentation folders are the basic graphic design items that a company cannot do without.
But depending on the type of firm, its industry and budget, the range of branded items can be expanded.
Smaller items that are traditionally used in marketing such as pens and pencils, pin badges and mugs can be used as souvenirs for customers, as rewards for loyalty or as a means to gain it.
If your business involves sending materials like boxes, posters in tubes or digital media like CDs, DVDs or USB sticks, their packaging can carry your corporate identity.
Lastly, if you use promotional materials for your products and services, like brochures and leaflets, you can produce them using the same design and finishes as the company's other graphic design items.