We would like to take you on a tour of five innovative publishers with which to discover different trends, viewpoints and forms in today's design world. A cross-cutting, daring and original journey that stops off at lettering, photography and graphic design. A visual, inspirational delight – the perfect antidote to the leisurely pace of summer.
1. Travel light to travel further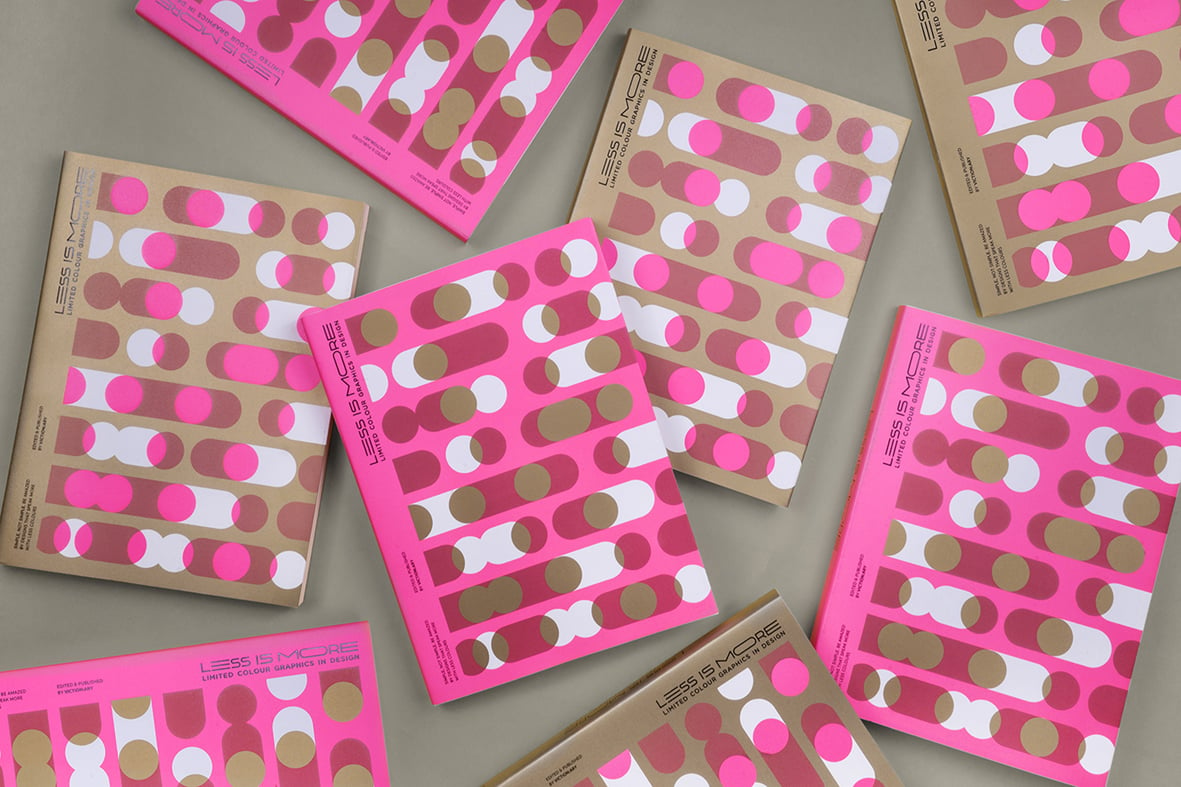 "Less is More" from Victionary, the Hong Kong publisher specialising in graphic design, brings us a new book full of inspirational material. Published in June 2017, Less is More collates 120 international projects that illustrate the point made by the title when applied to design. So what do these projects have in common? Answer: their use of a limited palette of colours to achieve attractive and effective designs. The book, organised into three chapters – one, two or three colours used – presents a gallery of visual experiments that manage to break away from convention using limited resources. Flicking through its pages, the reader discovers that, in this day and age, good design does not mean systematically using a superimposition of the techniques and printing resources that are currently available. The use of two or a maximum of three colours is enough to produce spectacular results. You have a designer's word for it!
2. A logbook full of letters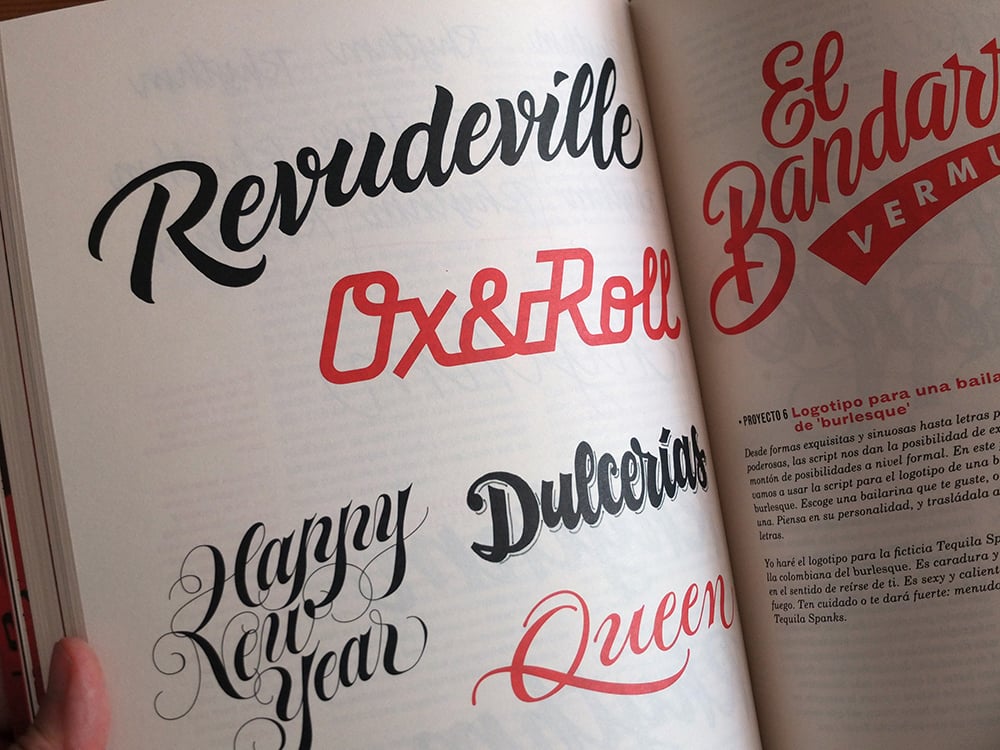 "El ABC del lettering. Una guía para el dibujo de la letra" (The ABC of Lettering. A guide to drawings letters) by Iván Casto (Campgràfic). The definitive manual for learning the best calligraphy techniques and their applications in any kind of design and illustration project: packaging, logo design, signage.
The book is structured as a plan of work in which, in simple step by step form, readers are offered a guide on how to create hand-drawn letters. Through various kinds of exercises, readers will be able to put into practice their own projects. Following a necessary introduction to the basics of calligraphy, the book then moves onto the practice of drawing fundamental letter styles in the discipline, such as modern Roman and sanserif type, and even more complex styles like Latin, Script and Interlocked.
Written by Iván Castro, a designer and teacher based in Barcelona with more than ten years experience in this art of "drawing letters", this book will inspire and invite any designer to explore the world of hand-drawn typography.
3. Exploring the map of dreams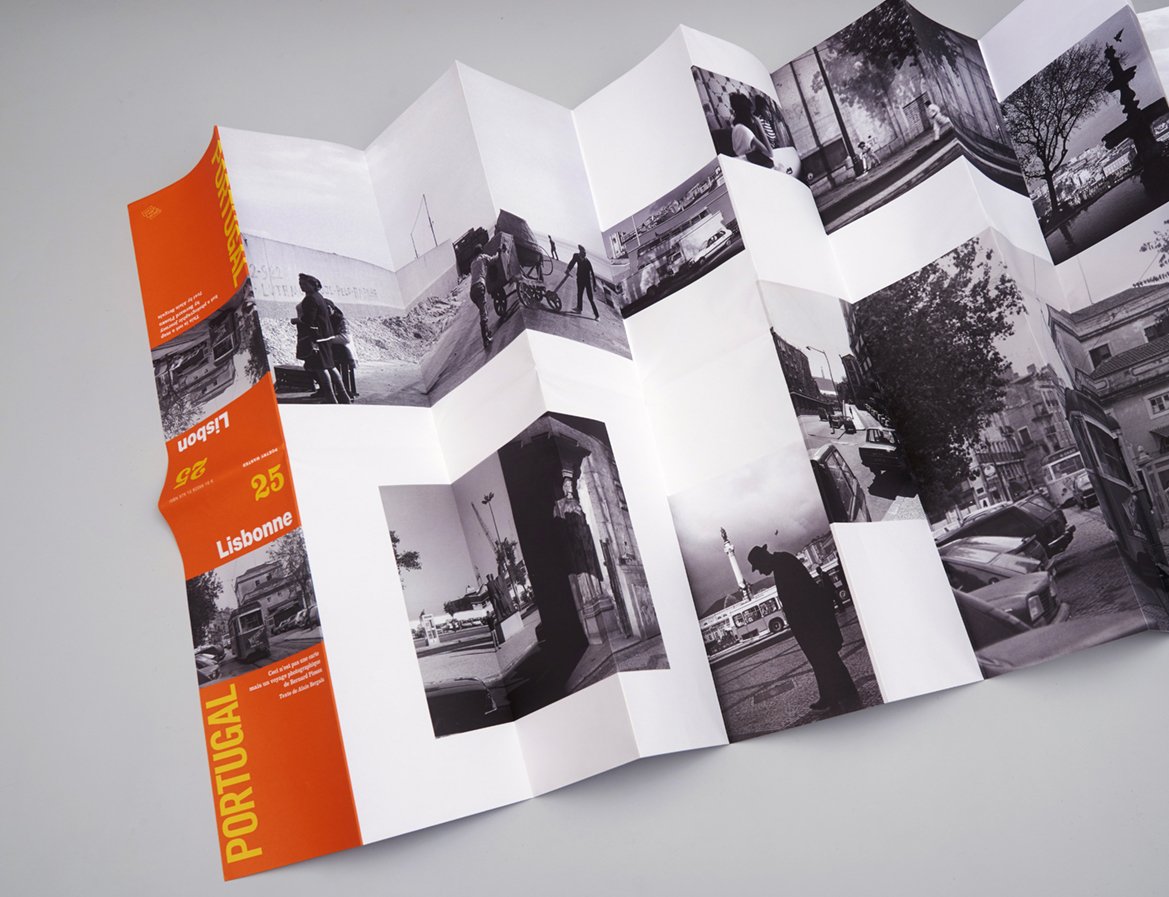 "This is not a map" is a collection with a surprising form and content. Produced by the publisher Poetry Wanted, this series of perfectly useless maps was conceived with the idea of celebrating the encounter between a photographer and a place. A series of "non-maps" printed in the classic folded format of the roadmaps of yesteryear, they enable the reader to explore various parts of the planet through a photographer's lens.
Travelling is also a way of life, the act of exploring unknown landscapes, or as Henry Miller put it, "One's destination is never a place, but rather a new way of looking at things". And this summarises this collection of photographic maps to perfection. The Lisbon edition is already available, with 33 snapshots from Bernard Plossu, the French photographer known primarily for his travel photography, annotated by his great friend, the writer and essayist Alain Bergara. A poetic and intimate journey that invites the reader to wander aimlessly, and timelessly around the Portuguese capital.
Check out the website to go exploring through photography. The next trip will be destination Paris through the lens of Julian Baer.
4. Lost paradises and other worlds to explore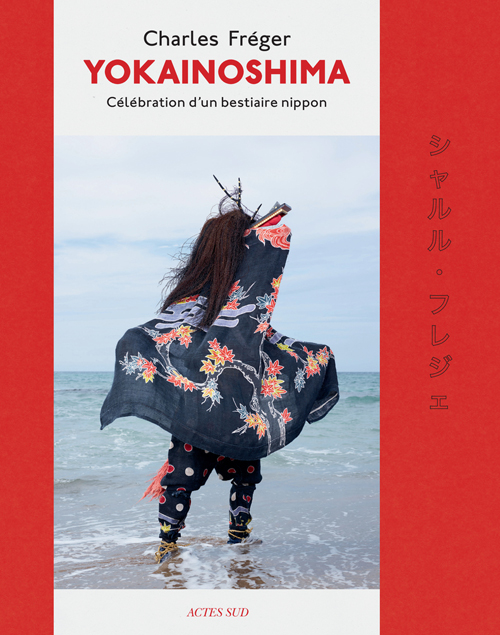 "Yokainoshima", by Charles Fréger (Thames&Hudson). The new book from the photographer specialising in human communities and their clothing. After the surprising Wilder Mann and Bretonnes, he brings us a new photography book that reveals a fascinating inventory of Japanese rural communities. Yokainoshima (literally, "the island of monsters") immerses the reader in the rich and varied traditional masks and costumes used in ancient rituals and ceremonies of the Japanese archipelago which, surprisingly, have survived to this day. A series of portraits of extraordinary beauty, an ode to the uniqueness of a place in contrast to a globalised world.
Fréger's captivating images are accompanied by the words of an anthropologist and a specialist in Japanese culture, who provide the cultural and folkloric background to the photographs, fulfilling the photographer's anthropological mission. A masked ball of captivating beauty.
5. The return as the starting point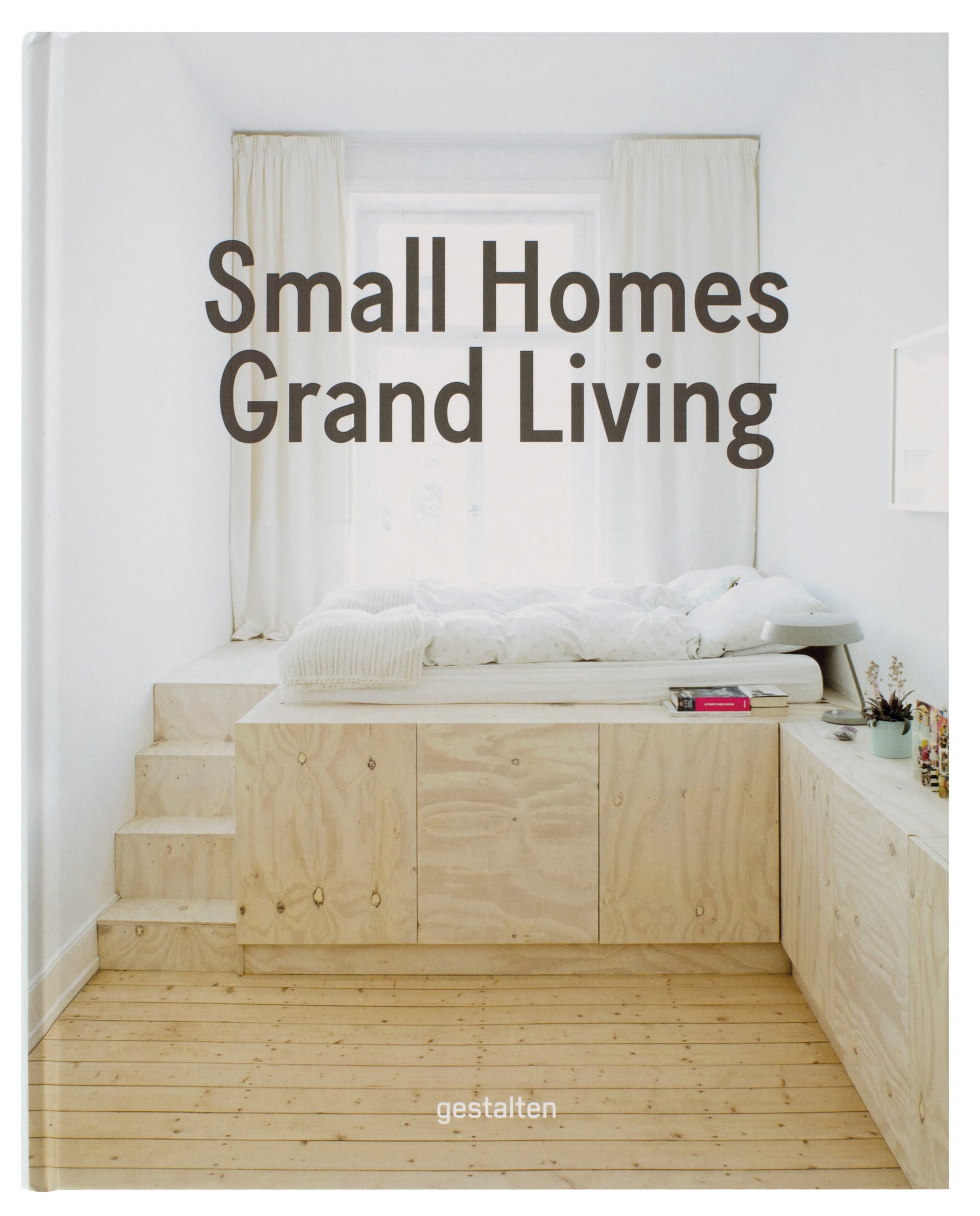 "Small Homes, Grand Living. Interior Design for Compact Spaces", a book that will delight even the most discerning aesthetes. With its usual good editorial taste, the prolific and highly accessible publisher Gestalten offers us inspiration on how to reorganise our limited space. In an increasingly urbanised society, living space becomes a precious asset. Designers, architects and citizens seek new ways to create homes that are as functional and as comfortable as they are aesthetically attractive. It is time to dispense with the unnecessary and think about how we can optimise our homes, and Gestalten makes the task much easier for us by providing a good selection of interesting ideas. So let's get to work!