New digital technologies mean that printers manage jobs better, are more precise and productive, and offer lower prices to customers. From printing to trimming, from binding to shipping, over the last decade, technology has enabled significant progress in automating and improving these processes.
To better understand these innovations, we're going to follow some products in their journey through Pixartprinting: from when they are printed right up to the moment they are shipped to you!
Digital printing
We start with digital printing. We've already talked about this in our article explaining (very simply!) the differences between offset and digital printing: digital printing is maturing rapidly thanks to the use of technology inherited from offset printing.
Traditionally, the advantages of digital printing are low set-up costs and the possibility of printing just one copy – or very small quantities – of a graphic product affordably. This makes digital technology ideal for printing magazines or bound items – like books or catalogues – that don't need large print runs. For the same reason, digital technology has also paved the way for printing on demand: in other words, a copy of a book can be printed only when it's actually sold.
As we explained in our article on the subject, one of the technologies most widely used by industrial printers – including Pixartprinting – is HP Indigo digital printing: it's a type of printing that can be defined as digital offset and which, in addition to the usual benefits of digital printing, also offers outstanding print quality (so good that only an expert eye would spot the difference with traditional offset printing).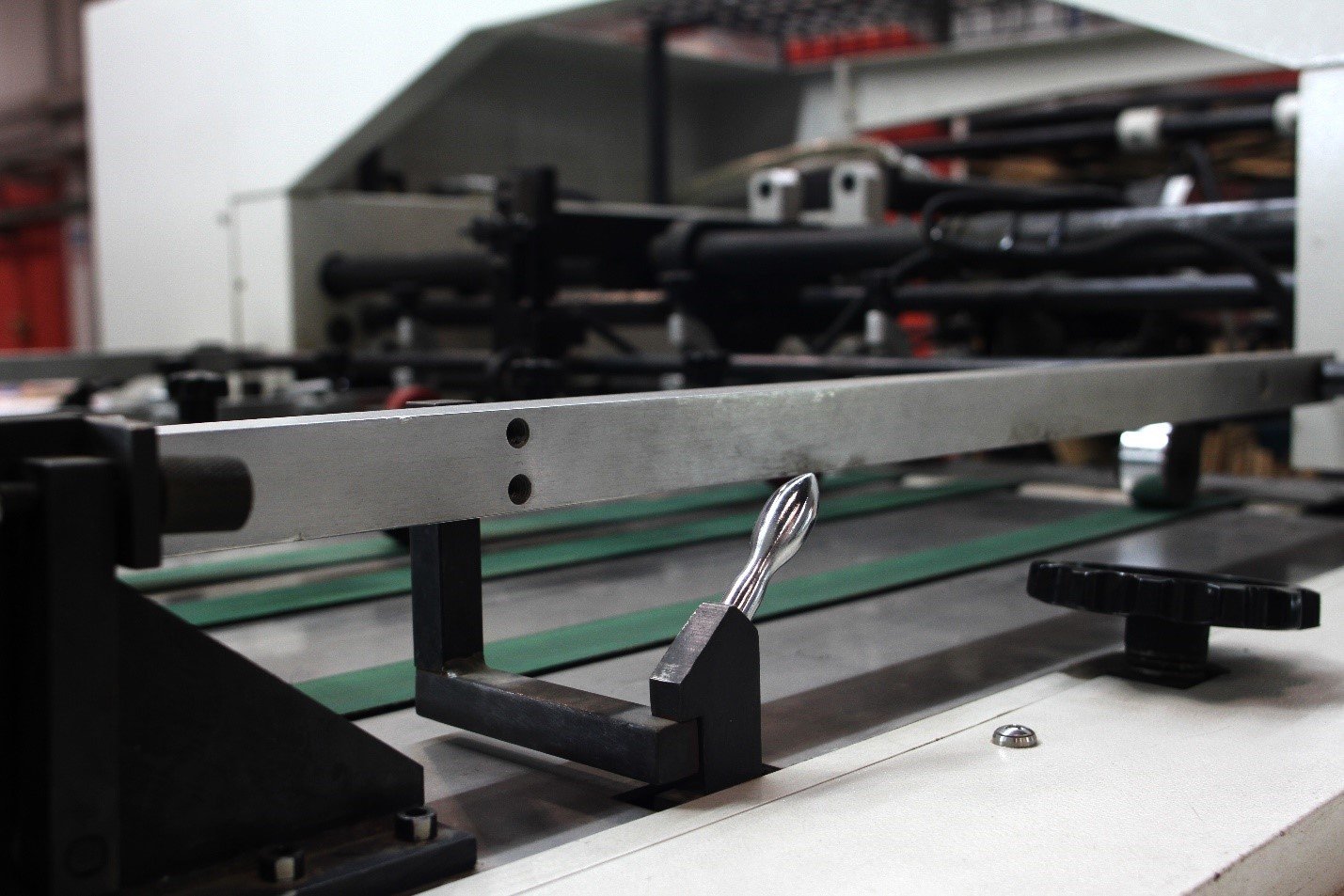 Next-generation binding
Perfect-binding a book (if you don't know what this is, we briefly explain it here) typically used to involve a number of stages, employing as many different machines.
The sheets would leave the digital press and were then trimmed. Afterwards, they were collated and milled on the fold side: this made the spine more uneven, helping the glue used to bind them to the cover penetrate more easily and making the binding last longer.
But for some months now, Pixartprinting has been using a new technology for perfect binding that utilises machinery made by Italian firm Tecnau. On the side of the printed sheets a Data Matrix code  – a sort of QR code – is added containing all the information about the product to be bound. The code is read by the Tecnau machine which trims, collates, mills and glues the sheets to the cover based on the information contained in the matrix.
Binding is therefore automated and no longer involves passing from one machine to another and resetting the parameters of each one every time. And this means greater productivity and fewer errors!
Shipping: robots at work!
Once your products have been printed and bound, all that remains is to ship them.Here too, digitisation and new technology have allowed Pixartprinting to improve productivity and quality.
Once upon a time, address labels were stuck on by hand. But problems would frequently occur when packages were handed over: in other words, goods simply did not arrive where they were supposed to. Now the system is more advanced: the finished and packaged product moves onto a roller where a system automatically produces and affixes a label with a machine-readable code.
The product then reaches a set of robotic arms which read the labels and place the package on the correct pallet. An algorithm helps the robots stack as many packages as possible on a pallet by analysing the best nesting combinations based on their dimensions and shipping priority.
When the pallet reaches a height of 1.40 metres, an operator takes the pallet to the loading area. The printed product is then ready to be shipped to you!