Generally used as a medium for painting, drawing and printing, paper has a very particular production process as well as a lightness and versatility that enable it to be a star in its own right.
In recent years, various museums, institutions and artists have celebrated the potential of paper. Below are four notable examples ranging from shows to installations and works of art that put paper centre stage.
Tokyo, 2013
Emmanuelle Moureaux is a French architect who for years has lived in Tokyo, a city whose colours and layers have profoundly inspired her work. The poetry of much of Moureaux's work can be explained through the concept (which she created) of "shikiri": literally "dividing (creating) space through colours". She uses colours, often in paper form, as three-dimensional elements for creating spaces, rather than as simply decorations installed afterwards.
For Shinjuku Creators Festa, a festival held in Tokyo in 2013, Moureaux created the surprising installation '100 colors' (the first in a series of explorations of colour), made entirely of paper. 100 shades of colour were used on 840 sheets of paper hung from thin wires, creating a sort of rainbow suspended in the room. Th installation celebrates the beauty of colours and the joy of being surrounded by them on the streets of Tokyo.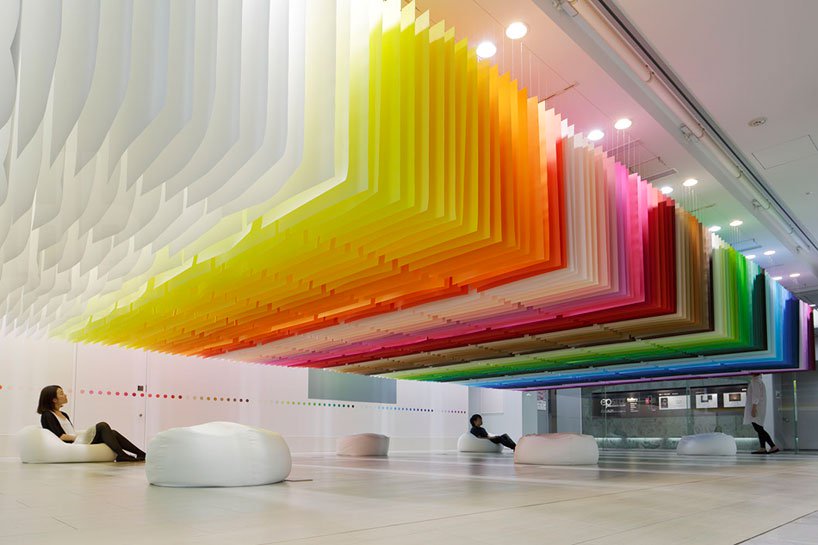 Dieu Donné, New York
9 June – 5 August, 2016
8 September – 16 October, 2016
Dieu Donné is a non-profit cultural institution in New York "dedicated to serving established and emerging artists through the collaborative creation of contemporary art using the process of hand papermaking." The organisation promotes the artistic use of materials used in paper production, such as linen, cotton, pigments, water and methyl cellulose. The pieces produced by the studio see paper not as a mere substrate but rather an artistic medium in itself.
The Pure Pulp show, held in 2016 at various venues, brought together the eclectic work of 20 artists who had participated in the organisation's programmes over the past 15 years, including Jim Hodges, Arlene Schechet, William Kentridge, Ursula Von Rydingsvard and Do Ho Suh. Many of the artists involved are not known for their work with paper, but saw in the studio the possibility of experimenting with a new medium and expanding their creative horizons. Although varied in format and size (studies, paintings, sculptures etc.), the pieces were all made from cellulose pulp.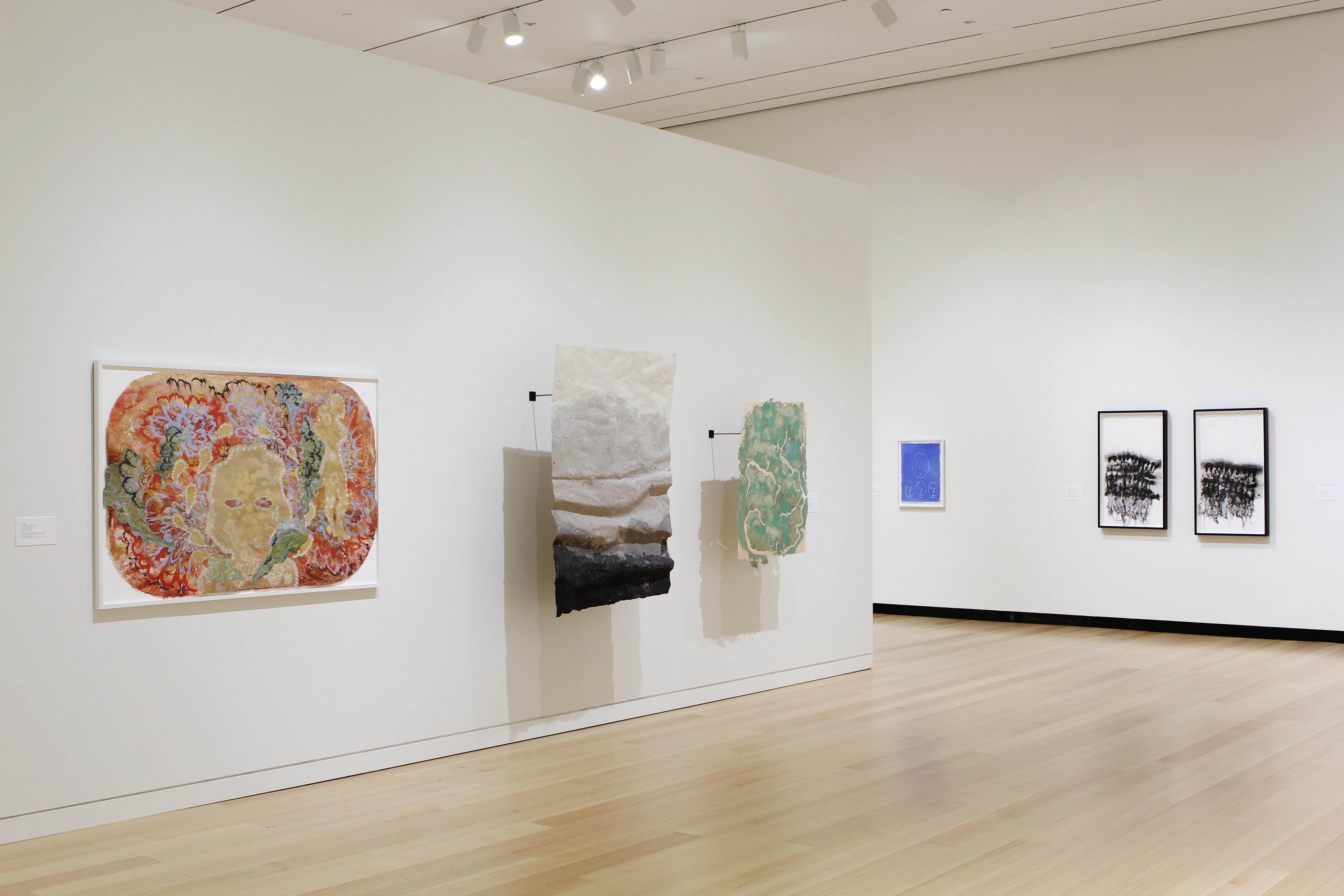 Kumi Yamashita, Origami
American Express, New York, 2011
At first glance, the work of New York artist Kumi Yamashita can seem like an elegant series of coloured Post-it notes neatly displayed on a white wall. But closer inspection reveals a fascinating collection of human faces in profile, each different from the other.
Created in 2011, the work was commission by American Express to be displayed in the lobby of their New York office.
As the title suggests, the piece was created from sheets of origami paper, each hand folded and arranged by the artist with meticulous care, to produce the profiles of 22 employees in the form of a shadow. A single light source placed to one side illuminates the piece and creates the shadows.
The magic of Kumi Yamashita's work lies in the simplicity of the material used, a simple paper square, which can assume an almost infinite number of forms; it's a sort of metaphor for human nature.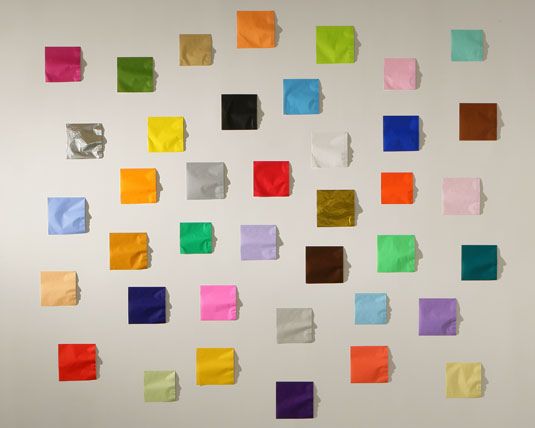 Staatliche Kunstsammlungen Dresden, Dresden
14 March – 14 June, 2015
Supermarket of the Dead was a show held at the Dresden's Staatliche Kunstsammlungen in 2015. The show's theme was the ancient but still practised Chinese tradition of burning paper reproductions of possessions or money as votive offerings to ancestors, gods and spirits. According to tradition, at the moment of death, life on earth is abandoned without any material possessions, which must be therefore be provided by the family of the deceased.
Supermarket of the Dead highlights the growing demand for luxury and consumer goods among these reproductions made for burning. A collection of Gucci bags, Prada shoes, iPhones, cigarettes and full-scale cars are just some of the paper items on display at the Staatliche Kunstsammlungen.
These ephemeral objects reflect how Chinese society has caught the Western obsession with designer labels and material goods and incorporated them into a ritual that dates back thousands of years.