Paper-making companies, and especially large ones, often offer their potential or existing customers souvenirs made from their paper. It's a classic way of using a useful object to advertise, and calendars are an item that firms often choose.
Fedrigoni is one such paper manufacturer that creates an annual calendar as a marketing tool to spread the word about its products. However, for the last few years, the UK branch of the Italian paper-making colossus has produced a special calendar that involves hundreds of creative professionals, called simply Fedrigoni 365.
A historic paper manufacturer
Fedrigoni has been in operation since 1717, although the company was officially founded in Verona in 1888 by Giuseppe Antonio Fedrigoni. The business' long history has been marked by constant expansion: by 1963 it had three factories (one in Verona and two in Trento); between 1987 and 1993 it opened subsidiaries in Germany, Spain, the UK and France; in 2002 it acquired control of Cartiere Miliani Fabriano, responsible, among other things, for the paper used for Euro banknotes; in 2006 it unveiled Fedrigoni Asia; in 2018 the Bain Capital investment firm became the company's majority shareholder; and in the same year it acquired the Cordenons Group.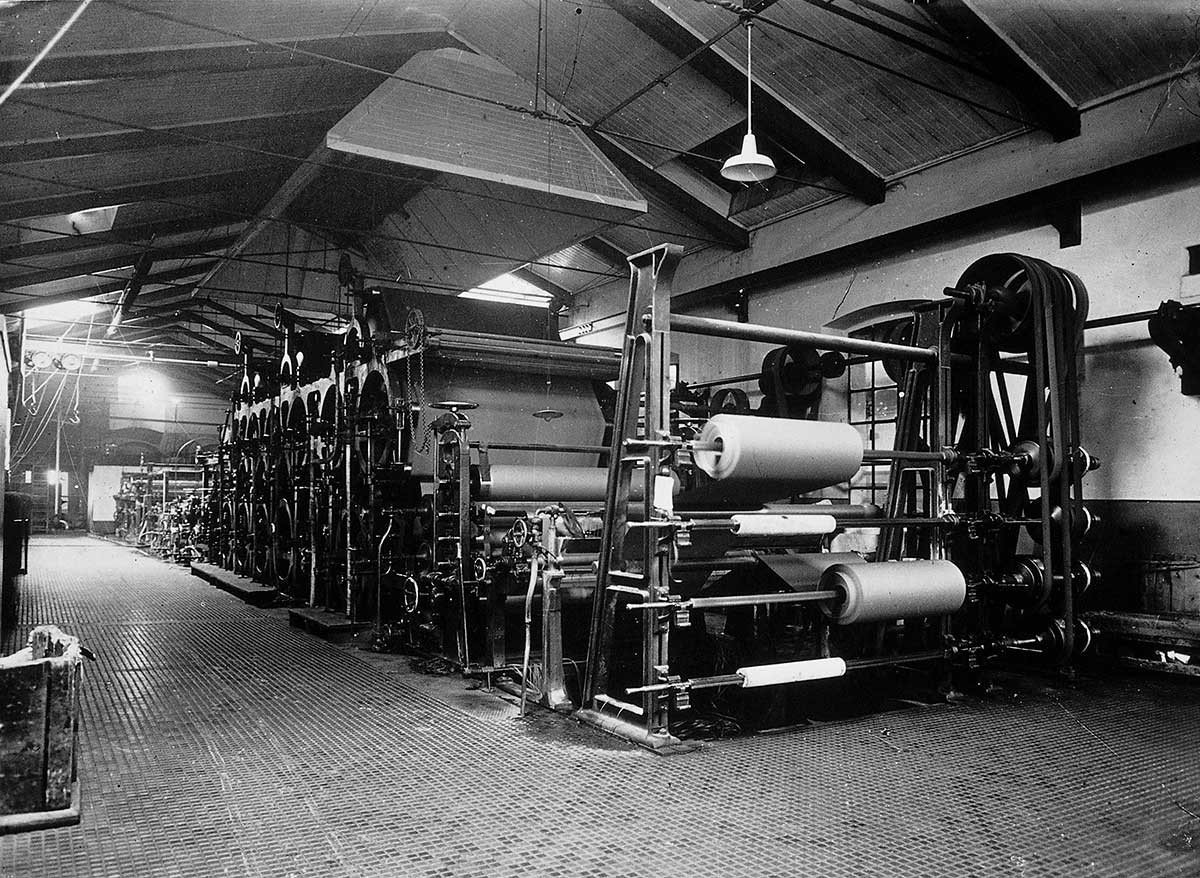 Fedrigoni is a paper-making colossus, one of the top producers of the material both in Europe and globally. It has even created the Fedrigoni Fabriano Foundation (based in Ancona, Italy), an archive and research laboratory dedicated to paper. Although the company now invests in various sectors, the lion's share of its turnover still comes from paper production.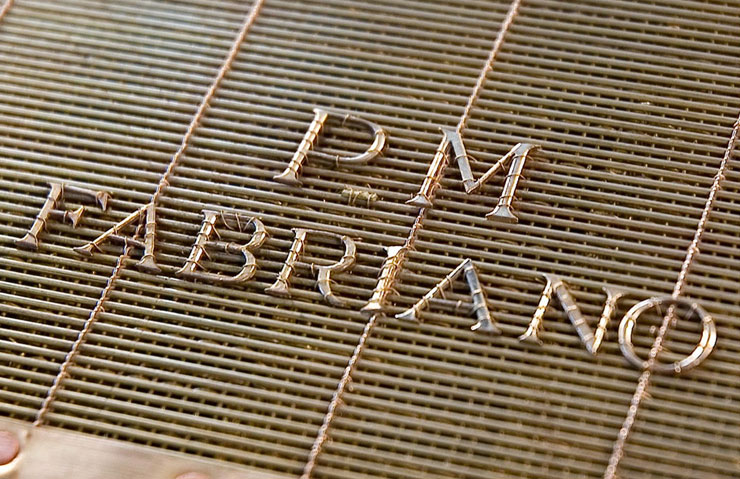 In the UK, Fedrigoni is making a name for itself in the world of high-quality paper for the creative sector, a field dominated by various small and medium-sized companies, including the British firms G . F Smith and Fenner Paper, the UK/France-based Arjowiggins and Arctic Papers from Poland. Several years ago, Fedrigoni began a partnership with TM Studio, which creates the graphics for all the materials the paper manufacturer prints in the UK, and in 2018 the two firms came up with the Fedrigoni 365 project.
TM Studio: brand strategy, visual identity and implementation
TM Studio is a graphic design studio based in London, founded in 2015 by Johnny Tsevedos and Danny McNeil, who got to know each other through their work at SEA, a strategy and marketing agency.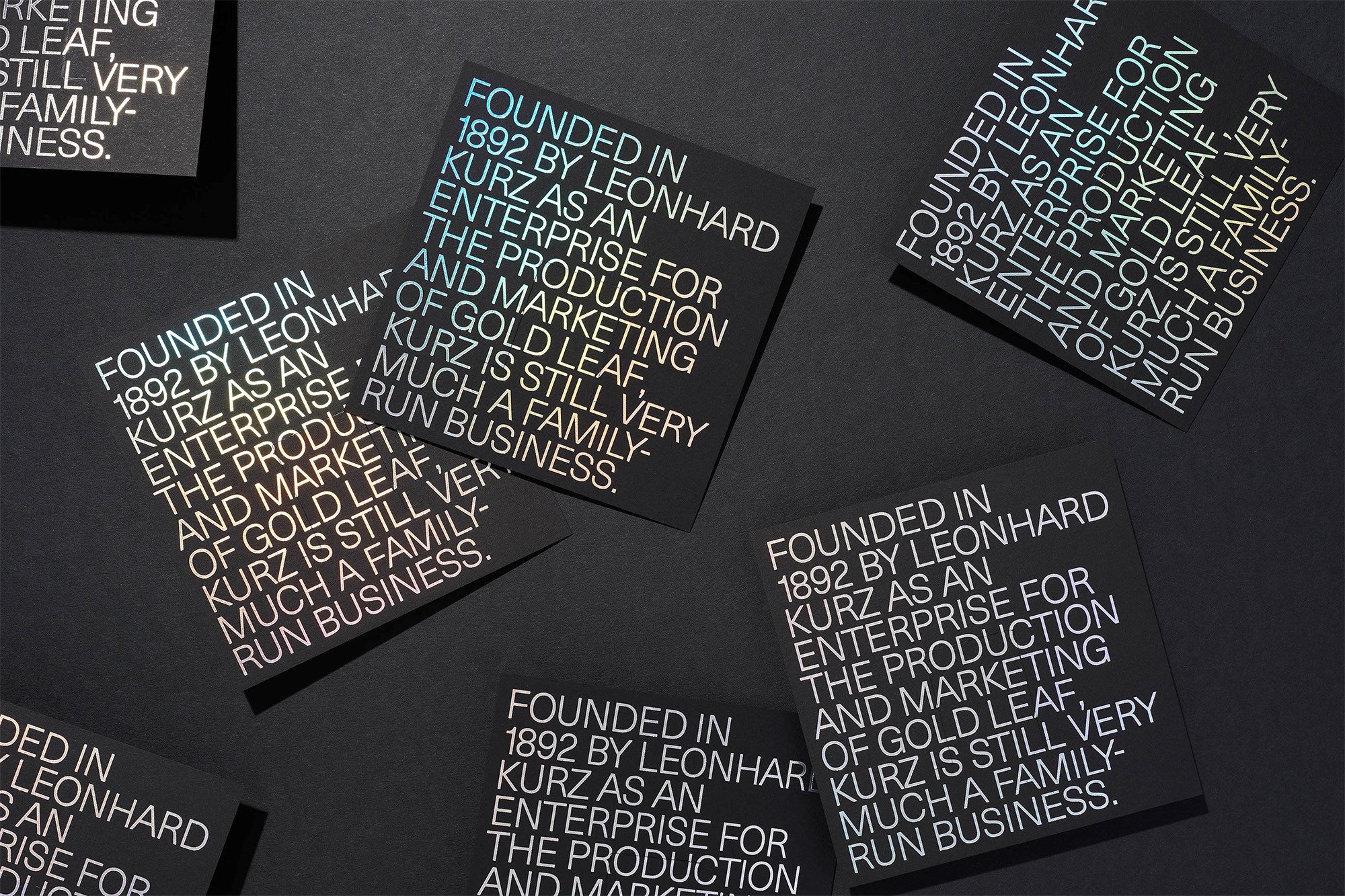 TM Studio markets itself as a company that helps its clients in every expression of their brand, from identity and strategy through to implementation. In recent years, the studio has worked with clients including the University of the Arts London, the London Art Fair, Gruff, Kurz and many more.
The first edition of Fedrigoni 365
Working in partnership with TM Studio, Fedrigoni launched Fedrigoni 365 in 2018. The project involved 365 creatives (designers, illustrators and creative and artistic directors) from the UK, with each participant assigned a date to use as inspiration for a piece of graphic design, to be printed on black paper in a single colour.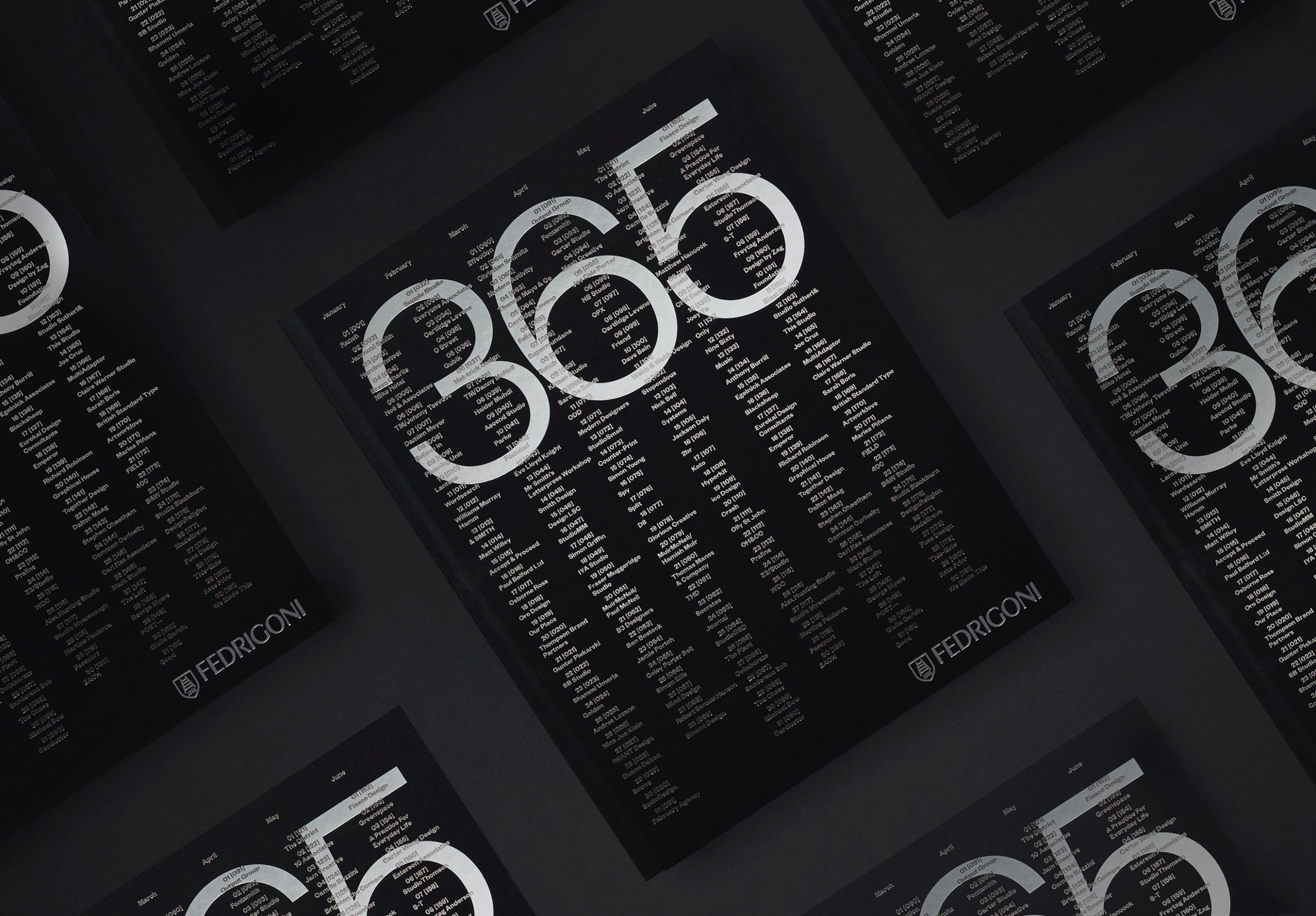 The result was a tome of almost 400 pages, a visual calendar where every date was interpreted personally, leading to strikingly varied contents and a dynamic feel. For the first edition, a single black paper was used in various weights, with the artwork printed in a metallic grey ink.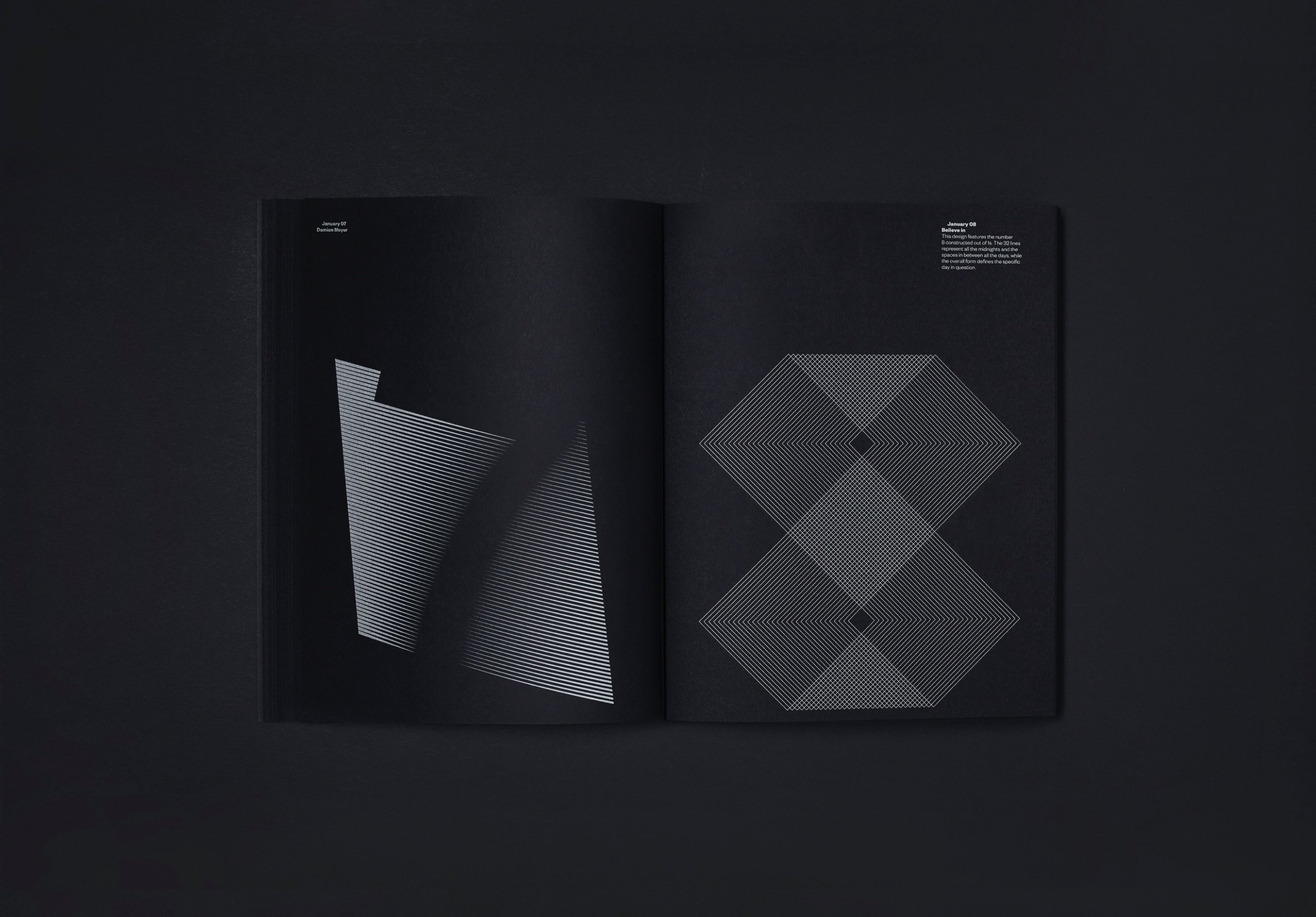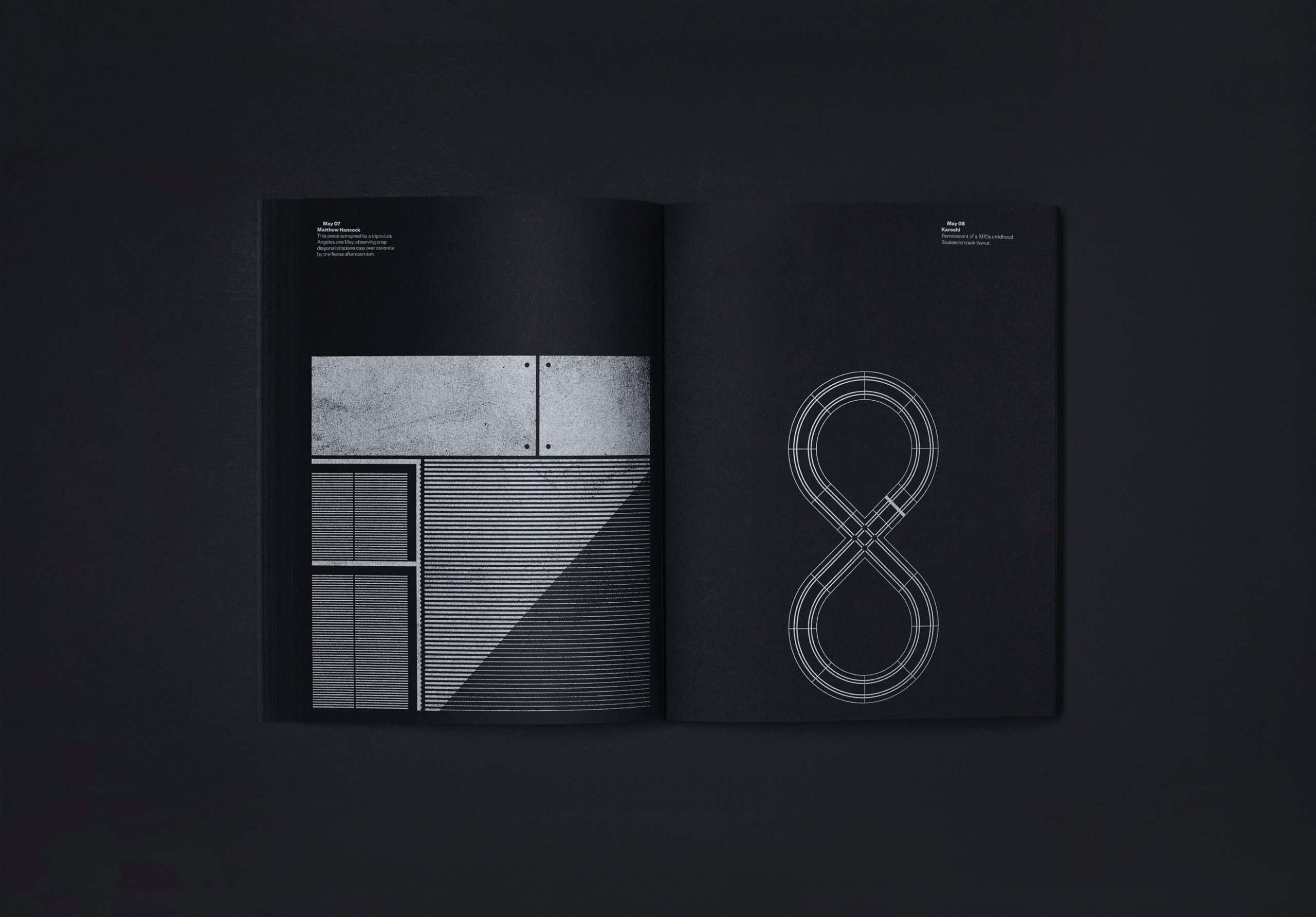 Subsequent editions
For the 2019 edition, however, Fedrigoni decided to use white paper: the new book-cum-calendar had over 700 pages (this edition used a double-page spread for each date) divided into ten shades of white, with different textures and weights. Once again, 365 individuals from various creative industries were involved, each contributing a graphic design creation linked to a randomly assigned date, as well as a short description. The 2019 calendar was printed using grey ink and the cover was hot stamped with a glossy finish.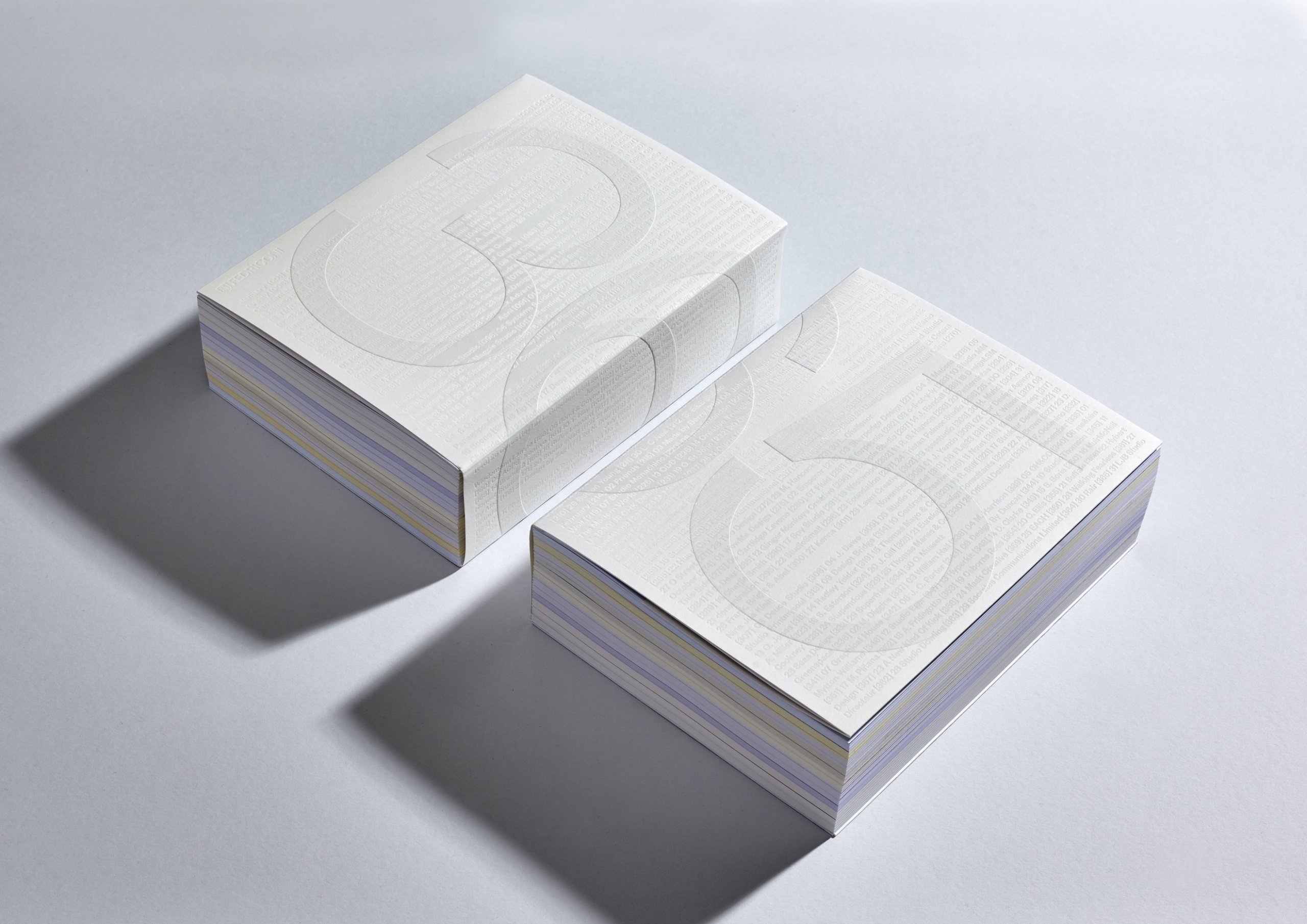 For 2020, a leap year, TM Studio contacted (on Fedrigoni's behalf) 366 creative individuals for the annual calendar. This edition used sixteen of the Italian paper manufacturer's coloured papers in seven different weights, all of which had their turn in the limelight: the cover of each copy was randomly chosen from the sixteen different colours. The brief remained the same: to create a piece of graphic design for a randomly generated date, using just one colour.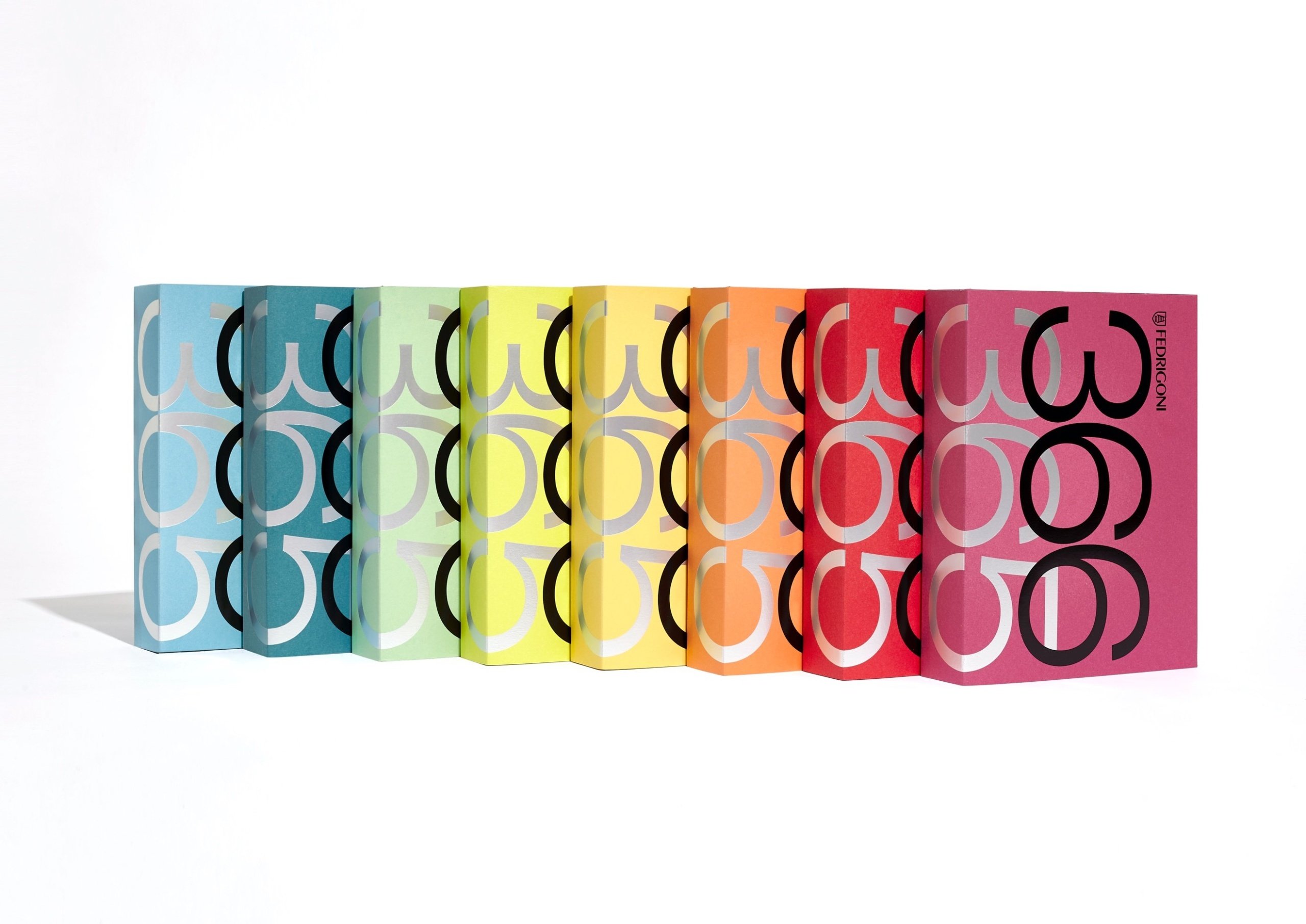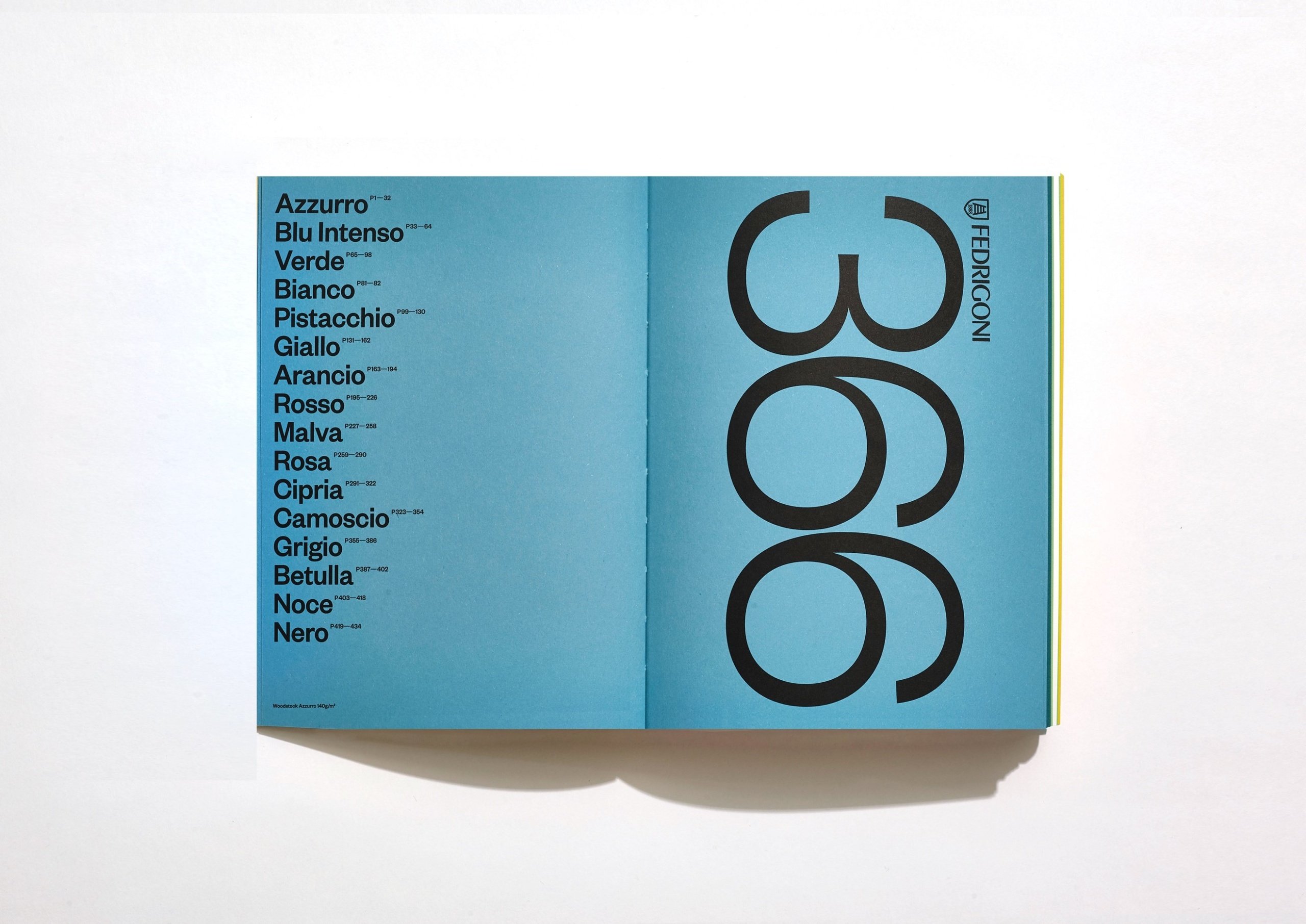 2021 edition
The Fedrigoni 365 project gets more ambitious every year, and the design for 2021 is genuinely unique and inclusive. Thanks to a partnership with Ricoh, a company that has worked in the printing technology sector since 1936, each of the 4,000 copies will be unique from cover to cover.
For the 2021 edition, Fedrigoni opened up applications to all creative professionals residing in the UK, and received over 800 designs. Ricoh's cutting-edge digital printing technology means that every calendar can be put together in a unique order, drawing on the archive of works sent in by the designers.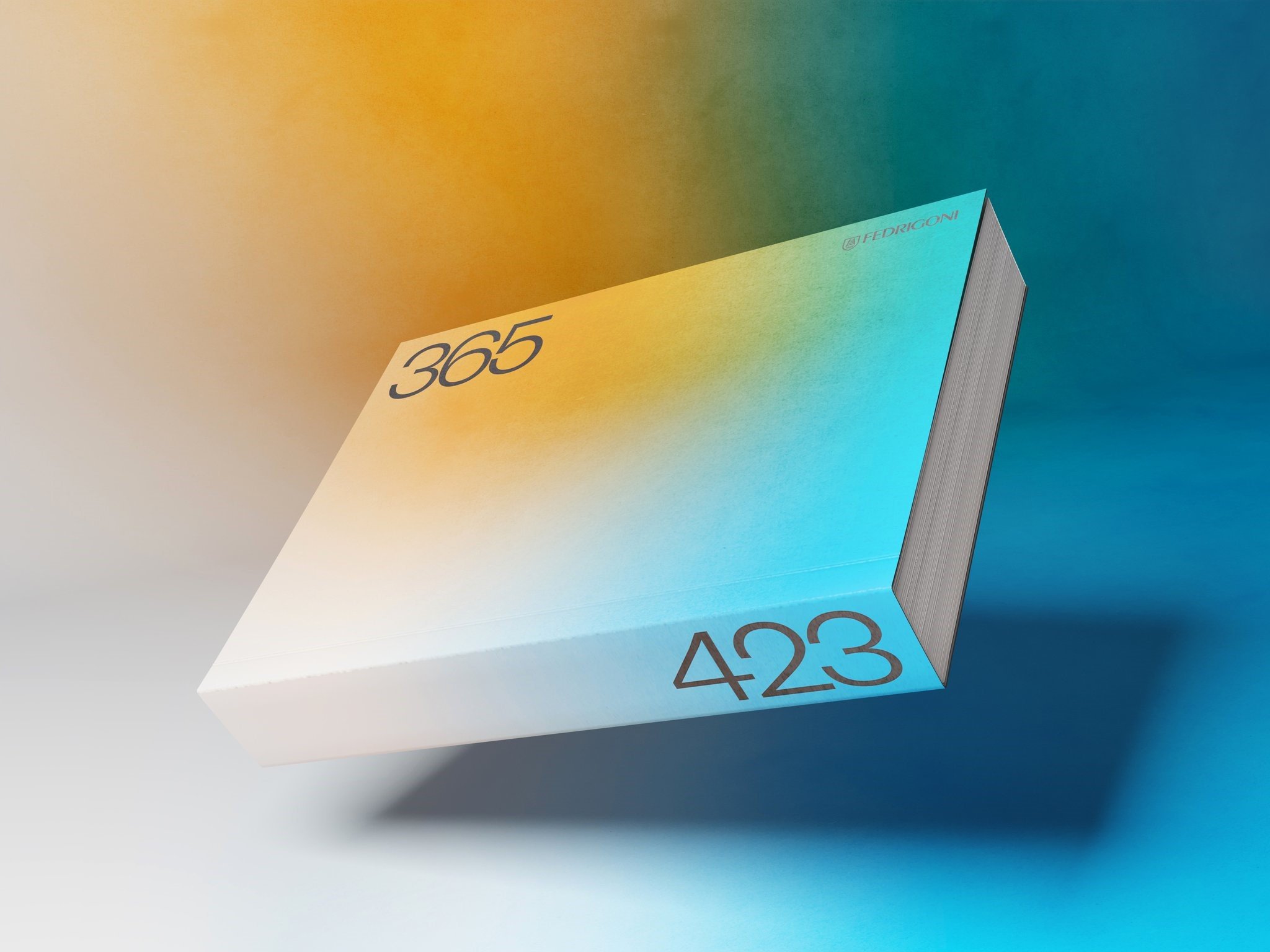 Now at its fourth edition, Fedrigoni 365 has evolved into a world-renowned project in terms of its concept, graphical implementation and printing technology. Now all that remains is to await the launch of next year's calendar, so we can see the most inclusive edition yet in the flesh!