For many professionals, design is not merely their job, but also a passion and interest they pursue in their spare time. The line between work and leisure is sometimes blurred, as with numerous documentaries, productions and talk shows, which can be seen as both learning opportunities and entertainment.
There is no doubt that recent decades have seen growing interest in design and graphic design, and films and TV shows describing this world and its main players have increased in number too, ranging from indie projects to productions released by the streaming giants.
In this article we have gathered together a few documentaries that have made the biggest impression on us in recent years, and which offer interesting ideas to designers and non-designers alike.
Graphic Means (2017), Briar Levit
Graphic Means is an indie documentary created by Briar Levit, a lecturer in graphic design at Portland State University. The project was crowdfunded through Kickstarter.
Graphic Means provides an interesting overview of the world of graphic design between the 1950s and 1990s, before the advent of desktop publishing around thirty years ago turned the profession upside down. This period arguably saw the most rapid change in the profession's history, as it moved from linotype typesetting (which had been the norm for decades) to phototypesetting and digital software in the space of just a few decades.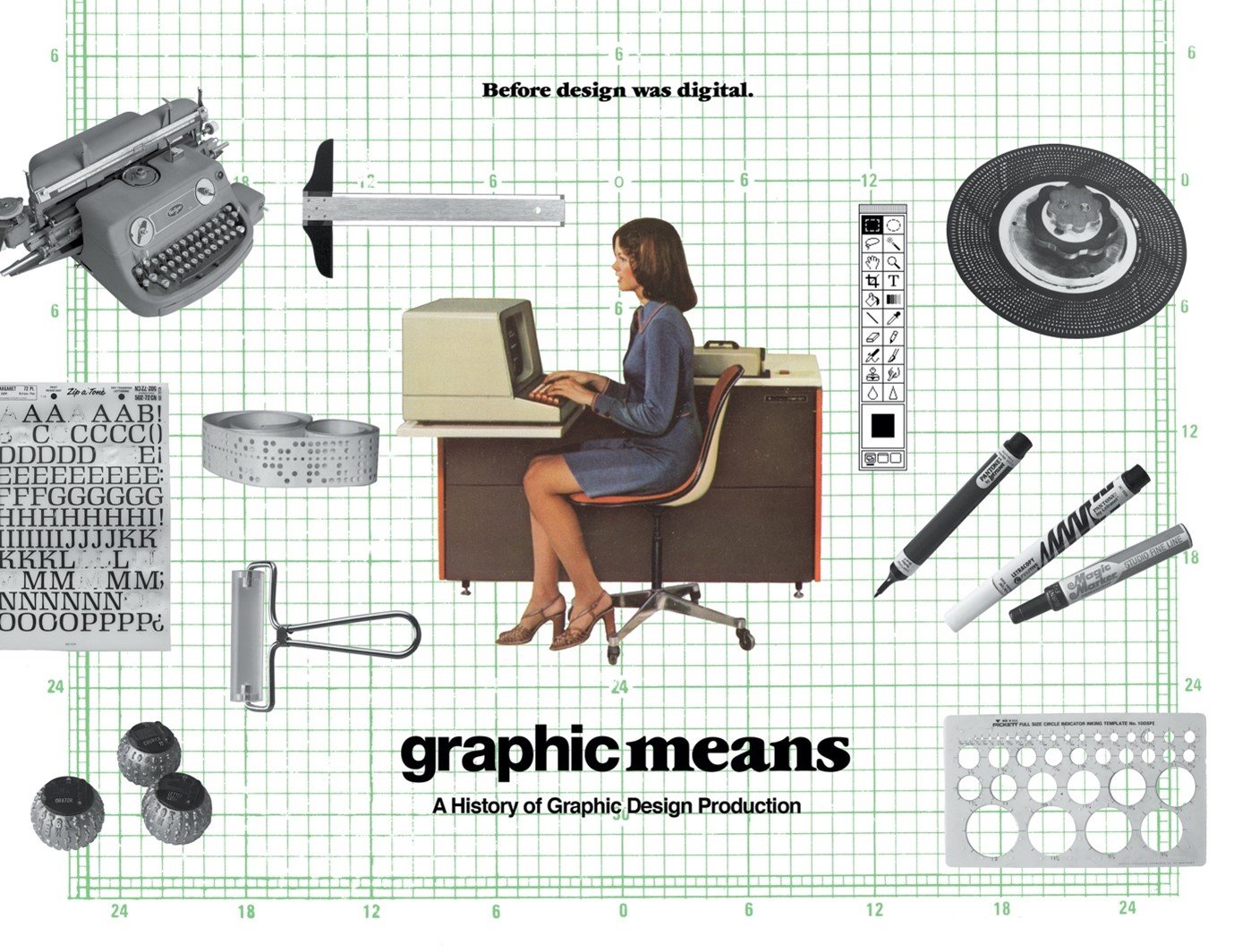 A series of actions that today only require a few key presses on the computer then involved a range of processes, attempts, special tools and various experts.
The documentary sought to explore an approach to design and production that many designers who trained in the 1990s or later – including, to some extent, the director, before she began work on the project – are completely unaware of.
The documentary was screened at various festivals and events, and you can now stream it at www.graphicmeans.com.
Helvetica (2007), Gary Hustwit
Helvetica, perhaps one of the best-known documentaries on graphic design based on the ubiquity of the font that gives the show its name, analyses how typography is an integral part of city architecture and therefore how it profoundly influences our everyday activities and our lives, often without us realising it.
It includes interviews on the topic with some of the most innovative and renowned designers on the planet, who describe their work, design method and relationship with typography. They include Erik Spiekermann, Matthew Carter, Massimo Vignelli, Wim Crouwel, Hermann Zapf, Neville Brody, Stefan Sagmeister, Michael Bierut, David Carson, Paula Scher, Jonathan Hoefler, Tobias Frere-Jones, Experimental Jetset, Michael C. Place, Norm, Alfred Hoffmann, Mike Parker, Bruno Steinert, Otmar Hoefer, Leslie Savan, Rick Poynor and Lars Müller.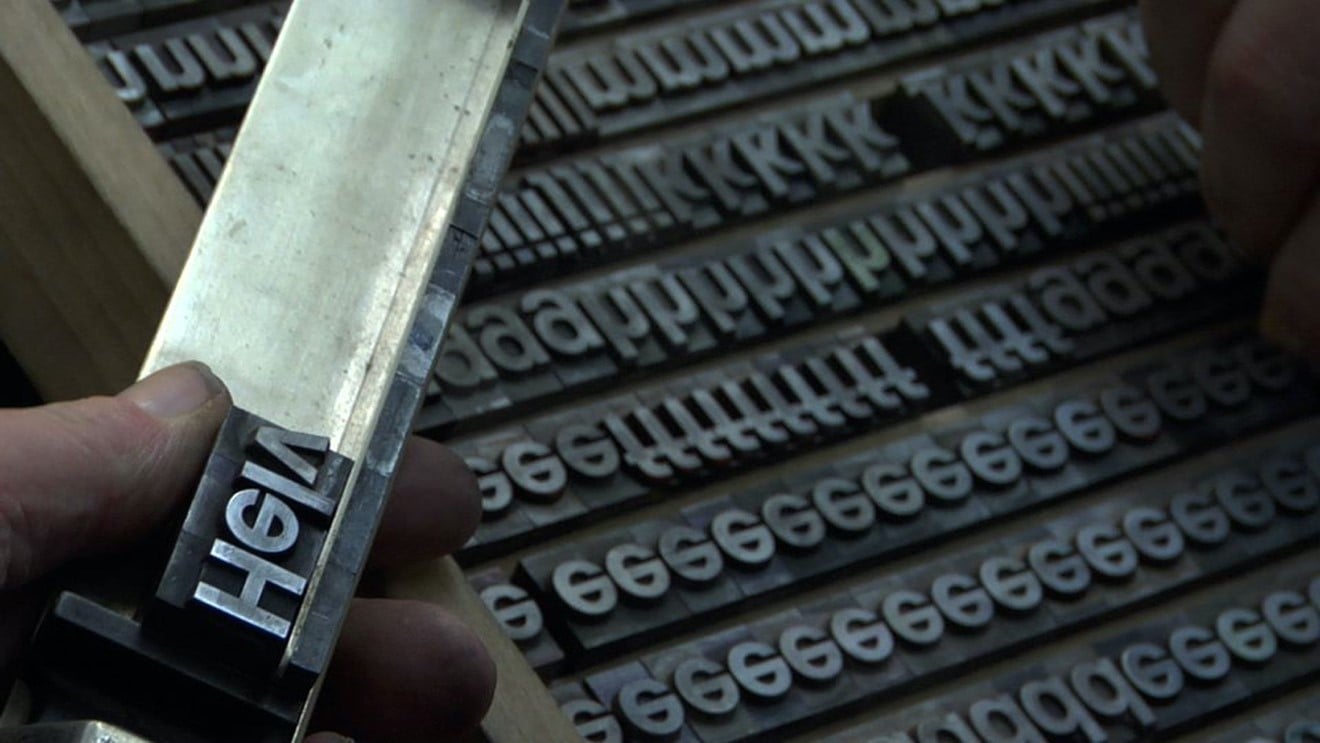 Although almost fifteen years have passed since this documentary was first released, the analysis is still very current both in terms of its content and its approach, looking at design and advertising from a psychological, social and artistic viewpoint.
Helvetica was director Gary Hustwit's debut film. He has since gone on to shoot other major documentaries on design, including Objectified (2008), Urbanized (2011) and Rams (2018). His interest in typography and design stems from a wish to delve deeper into the things we commonly take for granted, revealing the work that goes on behind the scenes and most importantly the impact it has on our lives.
 Helvetica is available to stream for a fee on Vimeo.
Abstract: The Art of Design (2017–2019), Scott Dadich
Abstract: The Art of Design is an original Netflix two-season series that follows established designers in a wide variety of sectors and describes their creative process.
Each episode tracks a different designer and paints an intimate portrait of them, narrating their quirks, habits and daily routine as well as their successes and their approach to work.
The designers presented come from various cities all over the world, and work in different fields: everything from designing trainers to set design and type design. The series offers an interesting overview of the variety of fields in which a designer can work, to the extent that it seems incredible to think that such different roles can all come under the same name. At the same time, however, it also draws parallels between the different designers in terms of the process they follow: research, decide, perfect, repeat.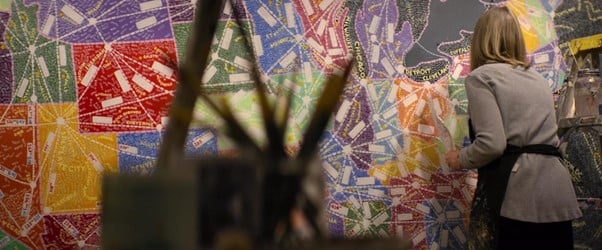 The fourteen episodes are interesting both for those working in the sector, who can discover details about their own field and discover new ones, and for those outside the world of design, as it provides an opportunity to explore behind the scenes of the objects, spaces and images we interact with on a daily basis.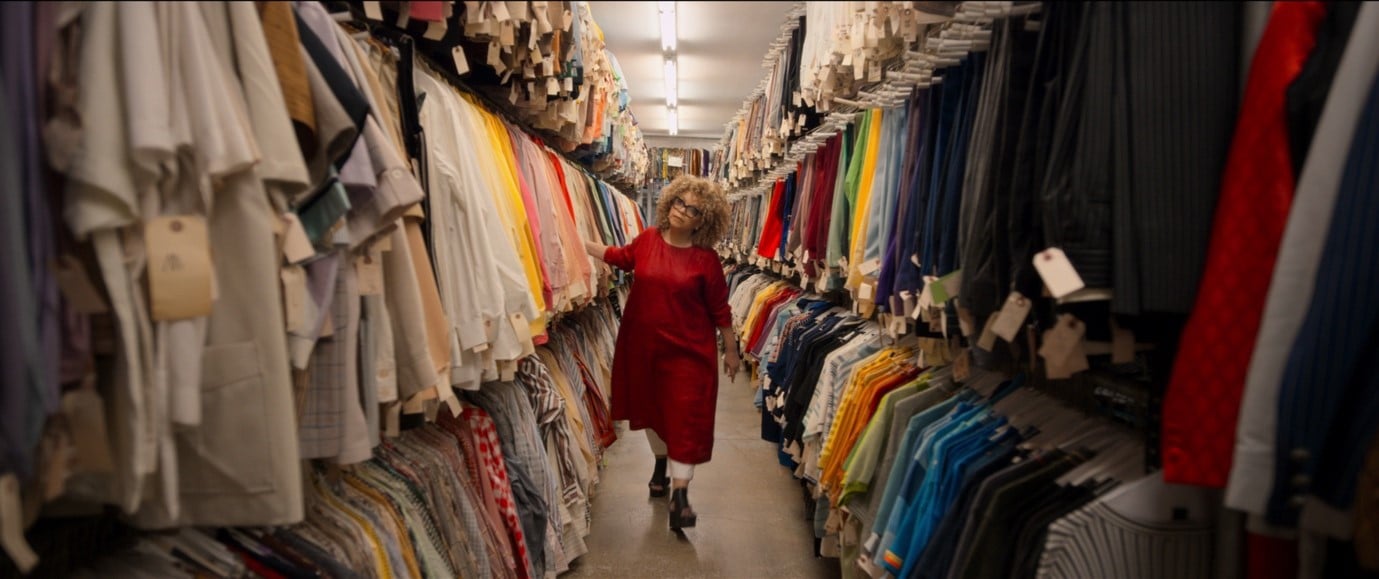 The designers featured include graphic designer Paula Scher, type designer Jonathan Hoefler, illustrator Christoph Niemann and costume designer Ruth E. Carter.
Abstract: The Art of Design is available exclusively on Netflix.
Bauhaus: The Face of the 20th Century (1994), Frank Whitford
The Bauhaus was a German art school open from 1919 to 1933 that became famous for its innovative approach to design. Founded by architect Walter Gropius in Weimar (before moving first to Dessau and then to Berlin), the school's key principle was that all arts were on the same level, with no distinction between major and minor arts, and that they were all interconnected.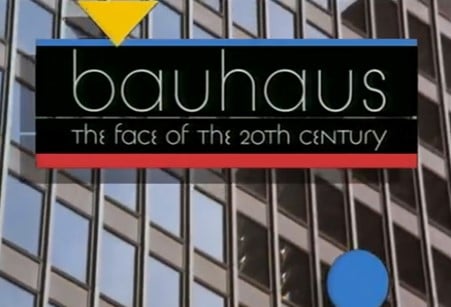 This documentary investigates the key stages in the school's development and the difficulties it faced in dealing with pressure from the Nazi regime, which saw the school as promoting subversive ideas. It also describes the important legacy the Bauhaus left behind, in spite of its short existence.
Design is One: Lella & Massimo Vignelli (2013), Kathy Brew, Roberto Guerra
Design is One retraces the almost fifty-year career of Lella and Massimo Vignelli, the designer husband-and-wife team who helped shape the current American urban landscape from a typographical point of view, and who exerted a major influence on design in the second half of the twentieth century. Even if you don't know the name of two designers, you will certainly have come across the work of their studio Vignelli Associates, which includes, for example, the graphic design for the New York subway and the Italian railways, and the visual identity of American Airlines. But the studio's work covered many disciplines, ranging from type design and brand identities to product and furniture design, interior design, packaging, books, maps and brochures.
The documentary looks in depth at the partnership between the two designers and how their skills complemented one another, and recognises the huge contribution made by Lella, who previously had often been overlooked by the press, with her works instead attributed to her husband.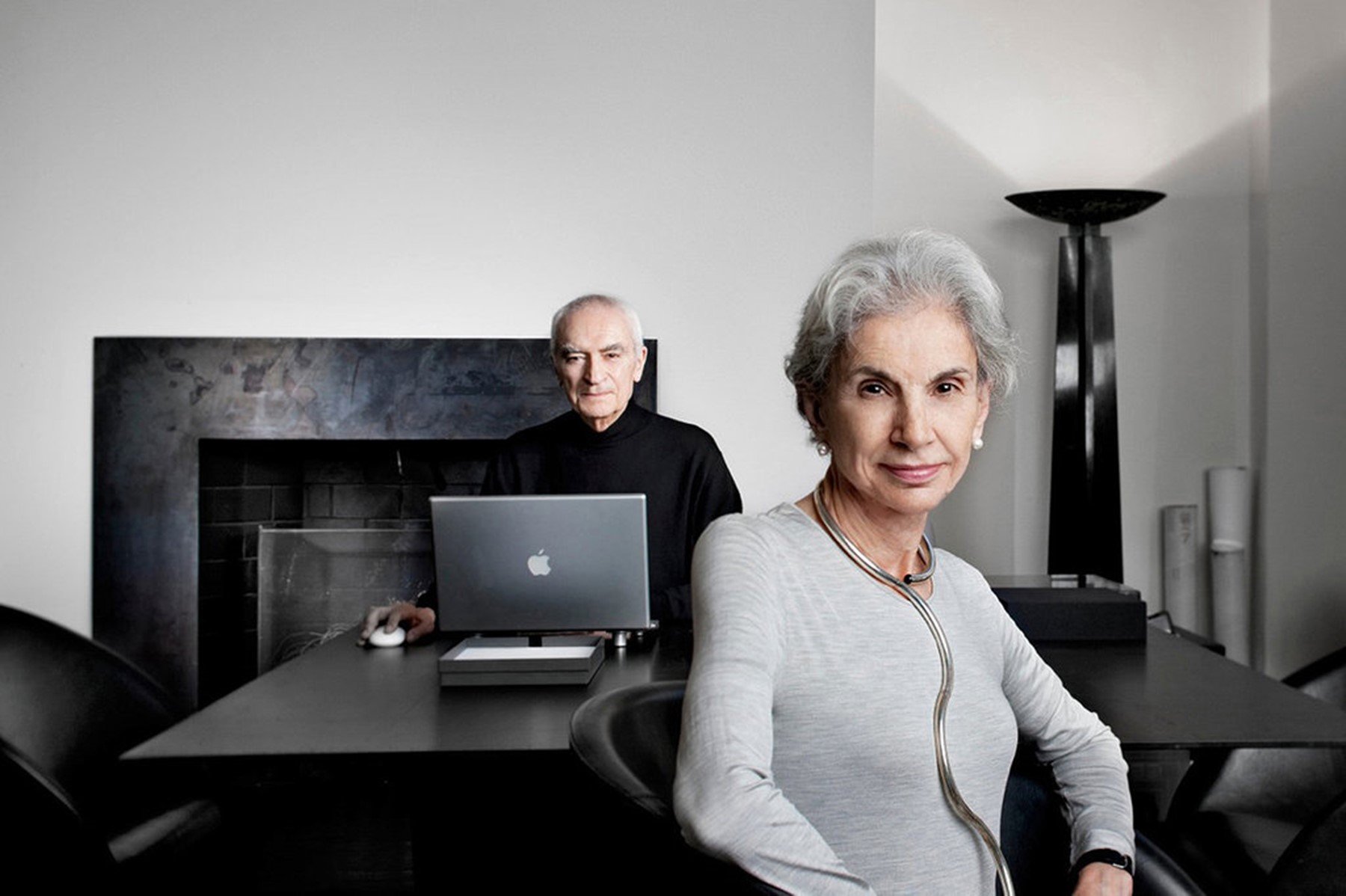 Together with the documentary Helvetica (which incidentally was Massimo Vignelli's favourite typeface, one he came back to again and again), Design Is One further cemented public awareness of the huge contribution the Vignellis made to design.
The documentary is available to stream for a fee at designisonefilm.com.
Now we've given you a few interesting ideas for alternative ways to explore the world of design and graphic design, all you need to do is turn on the TV…
Enjoy!