He's only 26, but he's already been tattooing for nine years. When he first entered a tattoo studio in his native Brazil as a teenager, Emerzon Ventura immediately knew that this was going to become his modus vivendi. From that moment on, having already practised graffiti, he began to draw compulsively until at the age of 17, he tattooed the word 'vegan' on a friend, who he paid to be a guinea pig. "My heart was pounding," he recalls.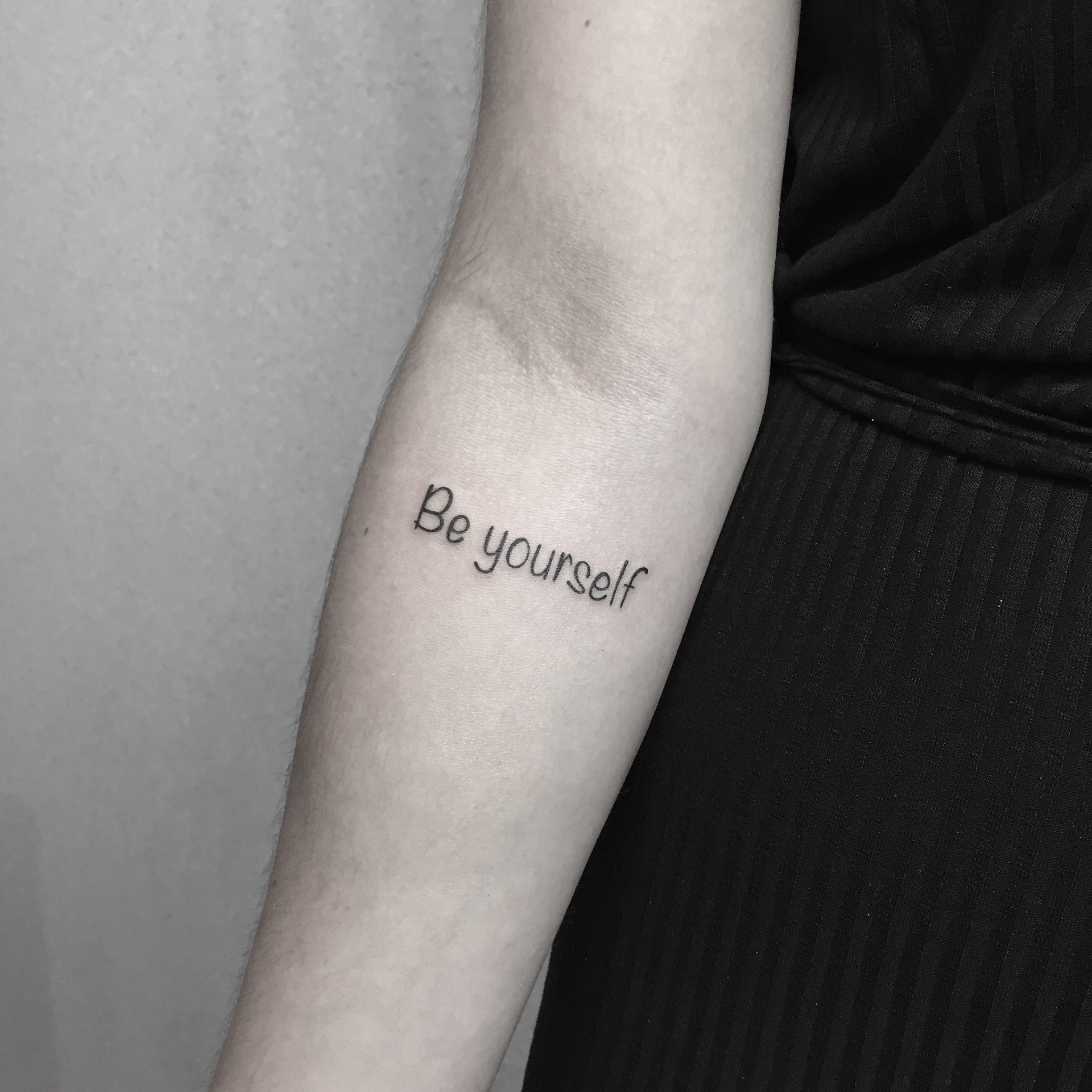 Today, Emerson works for the prestigious Family Art Tattoo studio in Barcelona, where he creates impressive tattoos characterised by the influence of Tibeten paintings. Tattooing is no trivial act, since the symbols, drawings and letters on the skin forever immortalise a person – perhaps a family member, or a friend – or a moment that has had a profound impact on the person who bears it.
So when it comes to the lettering, it is not only important to think about the word or the message, but people increasingly care about the typographic aesthetic. Be it Asian, Gothic, Arabic, calligraphy, geometric, with shapes or in Roman numerals, the fact is that the thickness, size and colour are important aspects to consider when getting a tattoo, which can convert text on skin into a true work of art.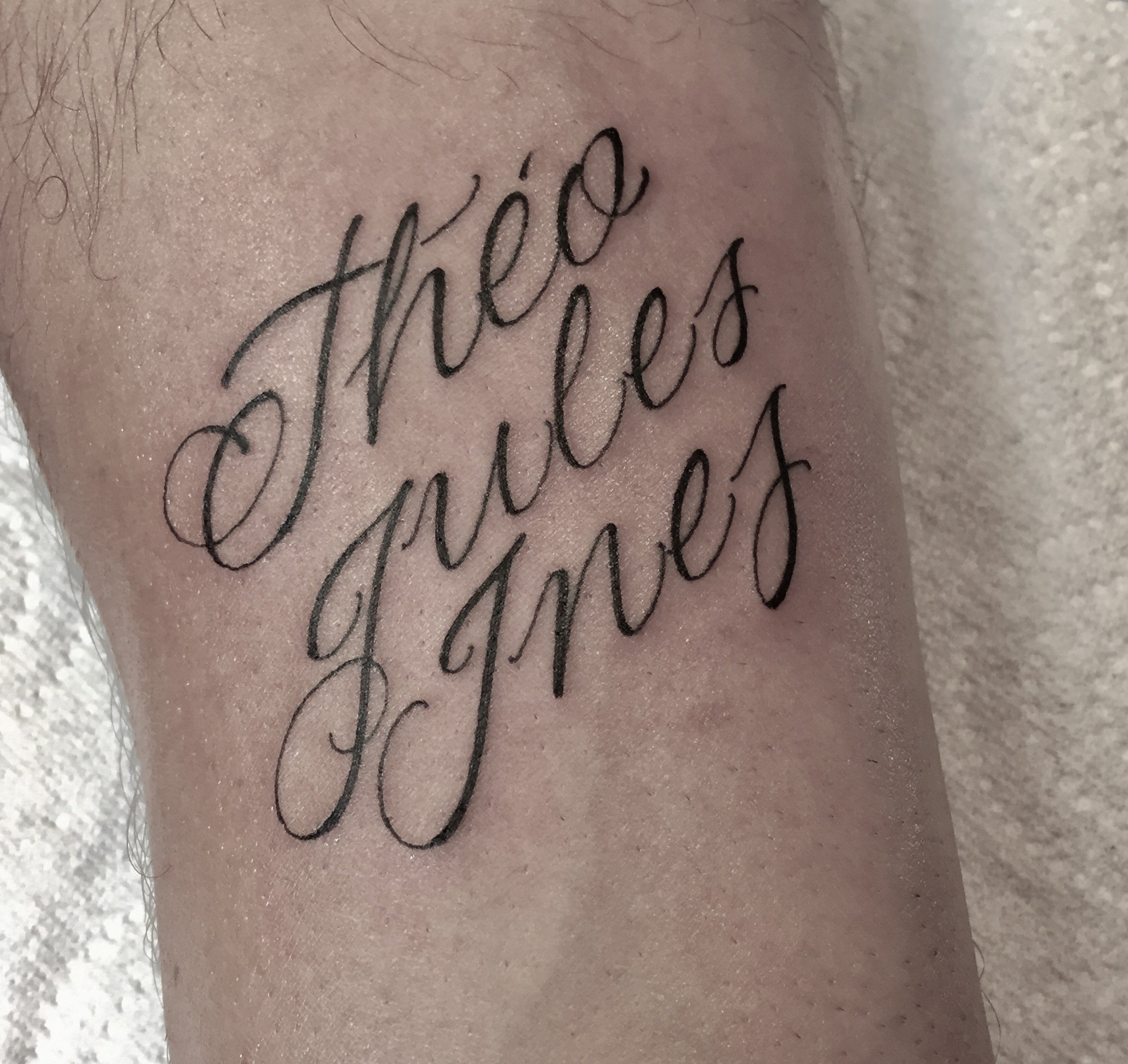 The Internet, of course, can be a great source of inspiration when it comes to choosing the typography for a tattoo. There are websites such as Dafont or Conversordeletras, in which users can browse thousands of fonts classified by style. Once selected, they can write the word or phrase they want tattooed, also choosing the size, to give an idea of how it would look. These sites are free to use, but if you want to contribute to the work of graphic designers, sites such as MyFont allow you to download fonts for a fairly reasonable price, while 1001 Free Fonts requests a donation. A third option would be to use a lettering designer for tattoos, though in reality any font is suitable for tattooing, as long as it respects some general aesthetic standards.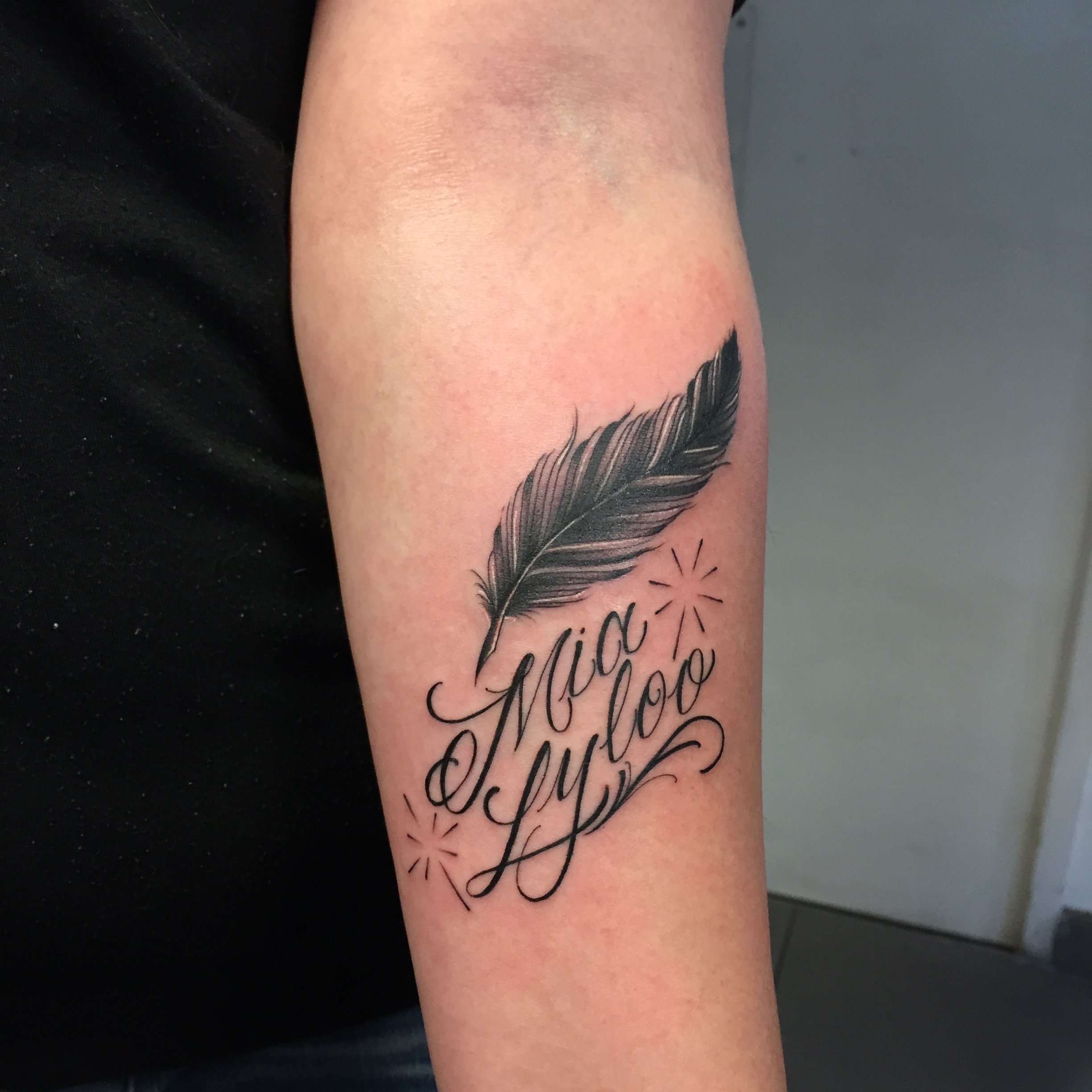 Going to a tattoo studio with your chosen font is a good first step, but the best person to advise on the next phase is undoubtedly the tattoo artist themselves. "I always suggest my handwriting because I like handwritten lettering, but there are people who come in with a specific font in mind. For example they ask for a typewriter font, or to copy the handwriting of a family member, and then I adapt it as long as it has an aesthetic coherence," explains Emerson. His handwriting is a classical cursive style, which is precisely what is most in demand today, as he tells us. In any case, it is recommended to keep to a minimum size, because otherwise the tattoo could end up turning into a large smudge over time. And pay attention to the spelling – any mistakes will stay on your body forever.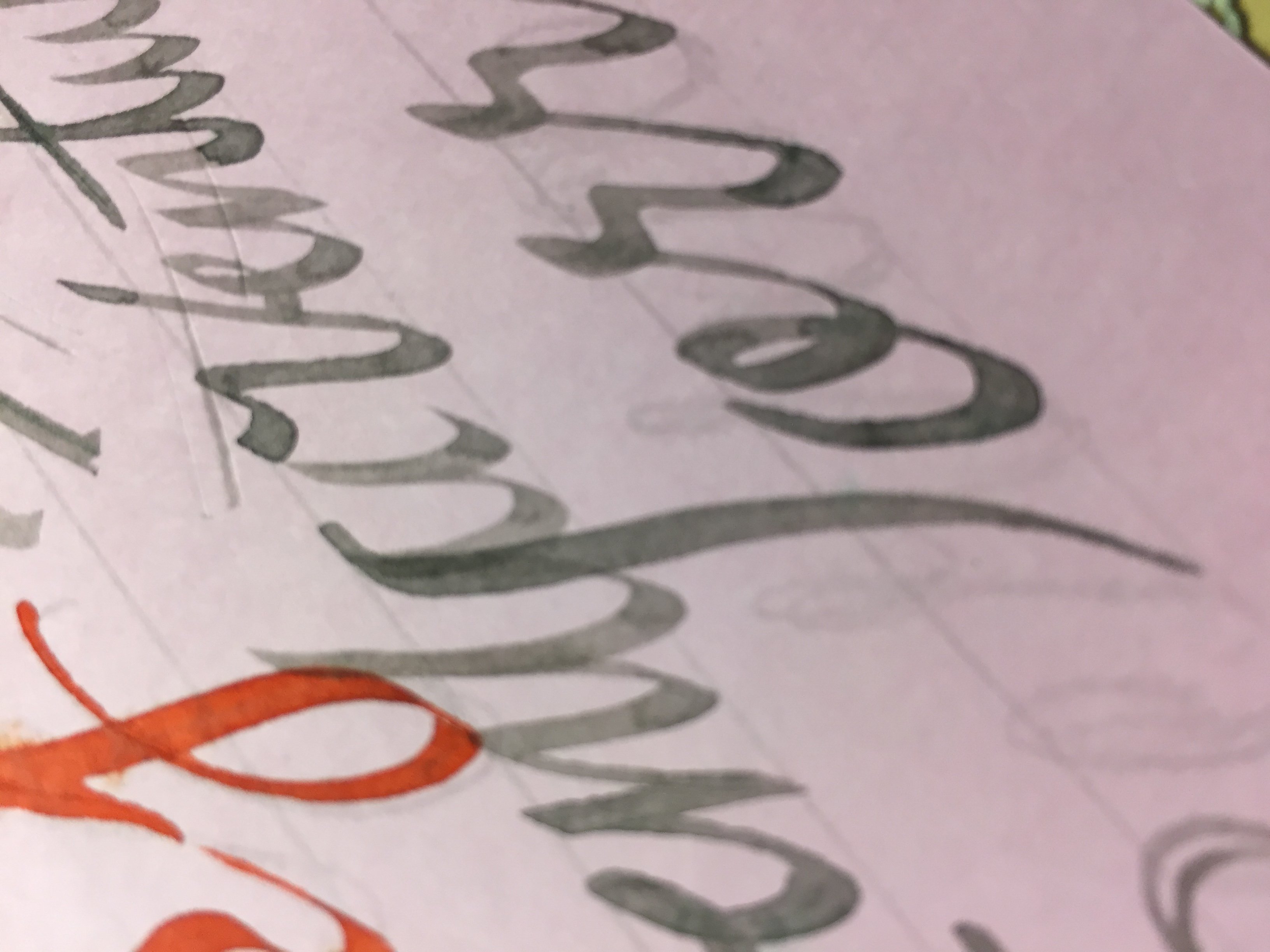 Once the font and the part of the body to be tattooed has been agreed on, it is time to print the drawing – retouched on the computer – to transfer the design onto the skin by placing pigments. Despite all the advances – the machines used for tattooing are now extremely precise and the materials are of better quality – drawing letters on a canvas which is the largest organ of the human body "seems simple, but is actually not at all – because creating a line requires great technique to make it perfect." The artist has to manage a tool that vibrates, calculate exact millimetres, and have the skill to avoid making a puddle with the ink. "There are many things that need to be managed at the same time. I compare it to driving – at first it's stressful, but later it becomes somewhat more mechanical," says the Brazilian tattooist.
Mechanical or not, the fact is that on seeing the result, we could not be more amazed by the skill of tattoo artist when it comes to translating words and message that will last forever, like small works of art.