Stickers are an original, practical and flexible graphic design medium. Originating in America in the skater and punk world, they can also be an effective way for small and medium-sized businesses, events and retailers to spread their message. You just have to think outside the box a little!
From free gifts to internal communications, here are four ways your company could make use of stickers.
Which businesses are stickers most useful for?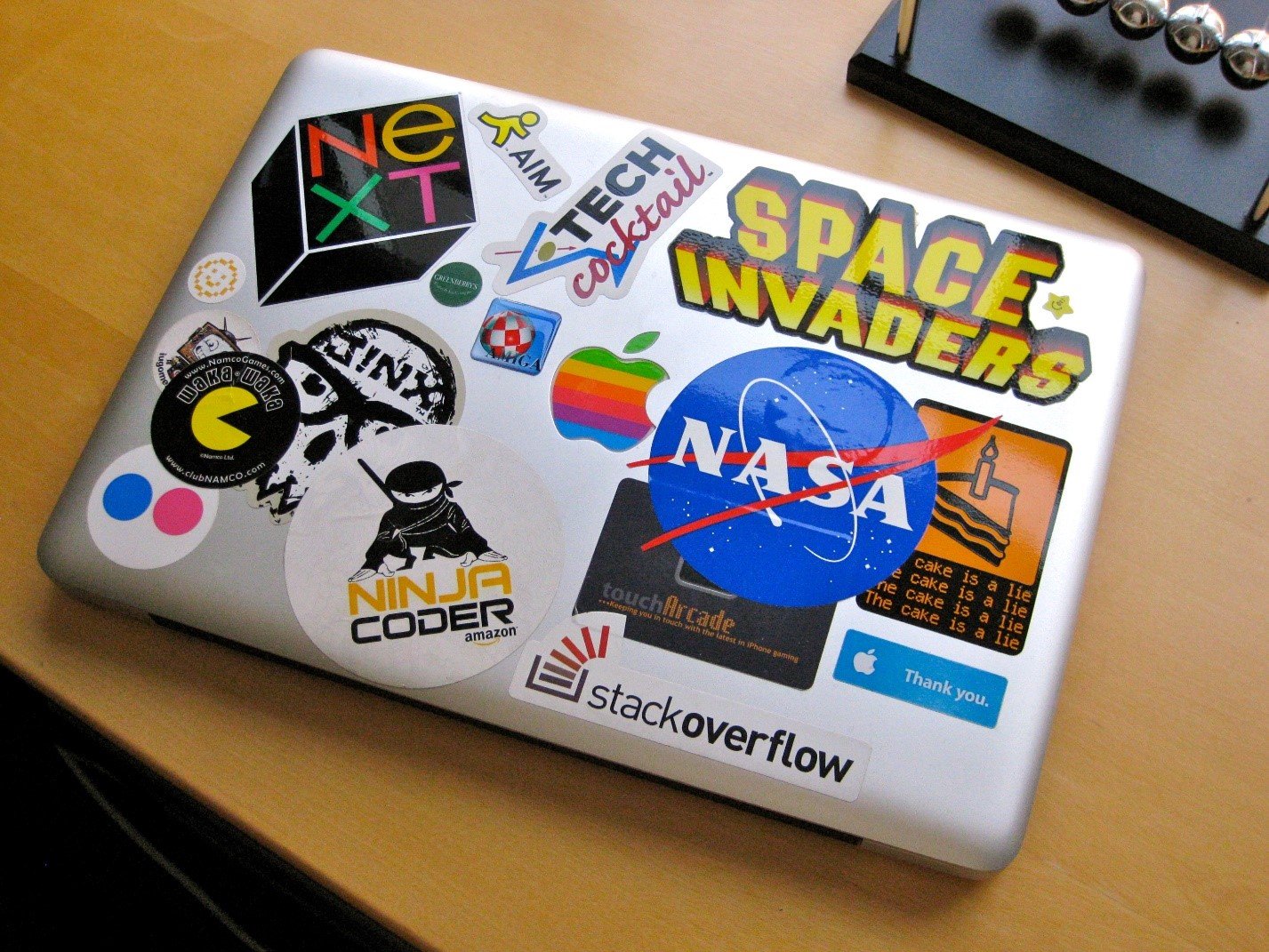 In some sectors, stickers have always been a key marketing tool. Consider the food industry, for example, where they are utilised to add useful information or the finishing touches to food and drink packaging.
But stickers could also be used successfully by companies in countless other sectors. Take fashion, for example: streetwear brands could decide to take advantage of this form of communication, which is already widespread in their target market. Event managers, marketing agencies and magazines could turn stickers into a creative and original free gift. Shops and other businesses could use stickers to communicate with their customers as they walk around their premises, and similarly other SMEs could use them to 'talk' to their employees. Printed with an original and provocative image, they provide a way for web start-ups to advertise their apps or for freelancers to invite clients to their website.
Basically, stickers could be a useful tool for companies in myriad different sectors. Let's have a look at some good ideas for taking advantage of stickers as a marketing tool (and for doing it the right way)!
Using stickers as free gifts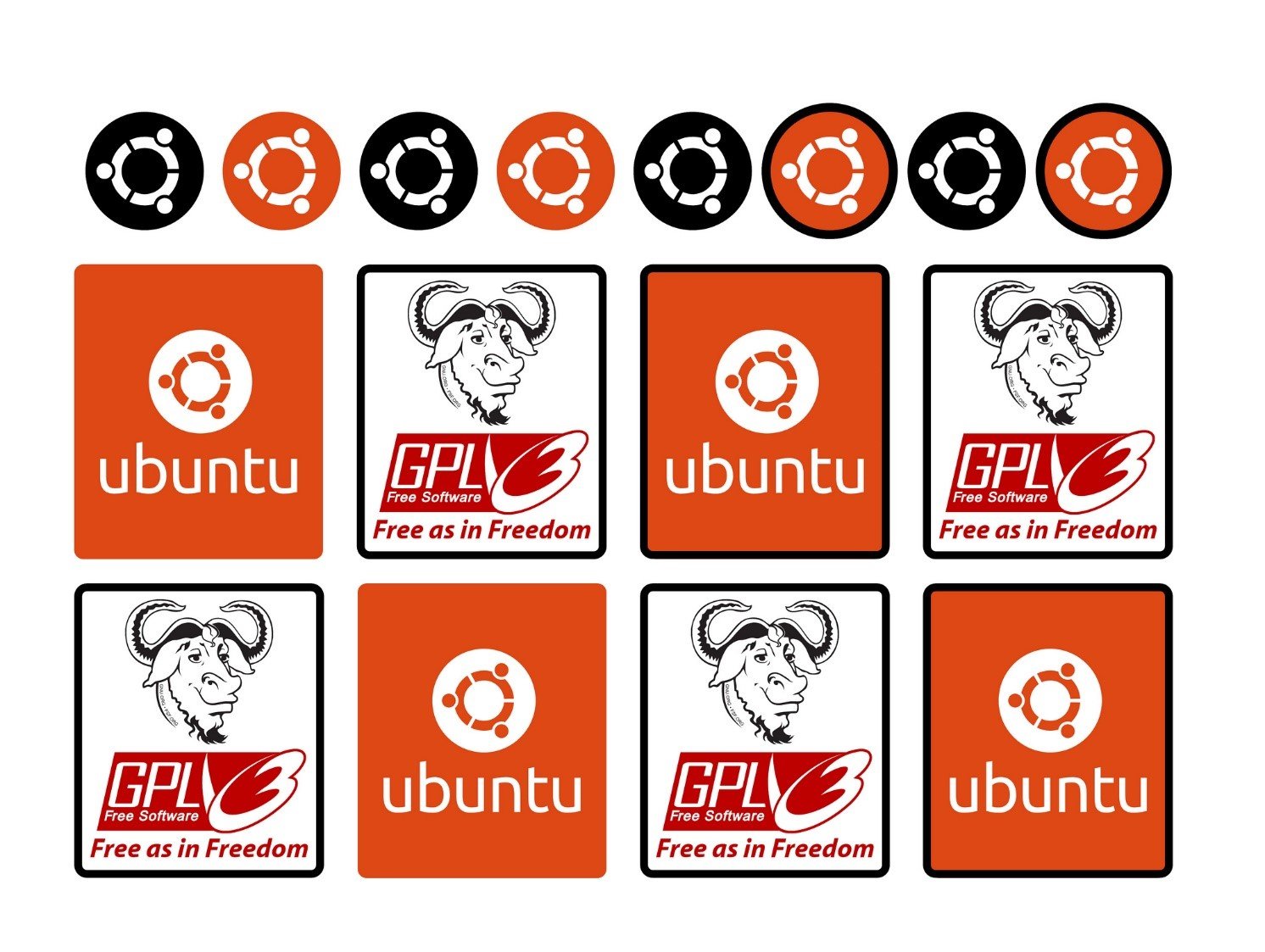 Does your company have a young and creative target market? Why not reach these customers with a sticker, either using your logo or creating a special image following the rules of sticker art (if you need inspiration, take a look at our post).
Stickers provide an excellent tool for introducing your company or product with a single creative, original and provocative image! Demonstrate your brand's personality by creating a colourful and attractive design that also displays your ideals (and those of your clients).
Give the stickers to your customers by placing one in their shopping bag or, if you are an e-commerce business, in the box you use to ship their product: they will appreciate the free gift, and will happily stick it on their diary, water bottle or laptop.
Using stickers for internal communication
Stickers can also be used within small and medium-sized companies as an internal communication tool. For example, they could flag potential dangers within offices (such as doors that open onto a corridor where people may be passing), provide instructions on how to use certain tools, identify meeting points or display other important information. Start-ups and more innovative companies could also use stickers as an original way to communicate their corporate values to their employees.
Using stickers to communicate with customers or visitors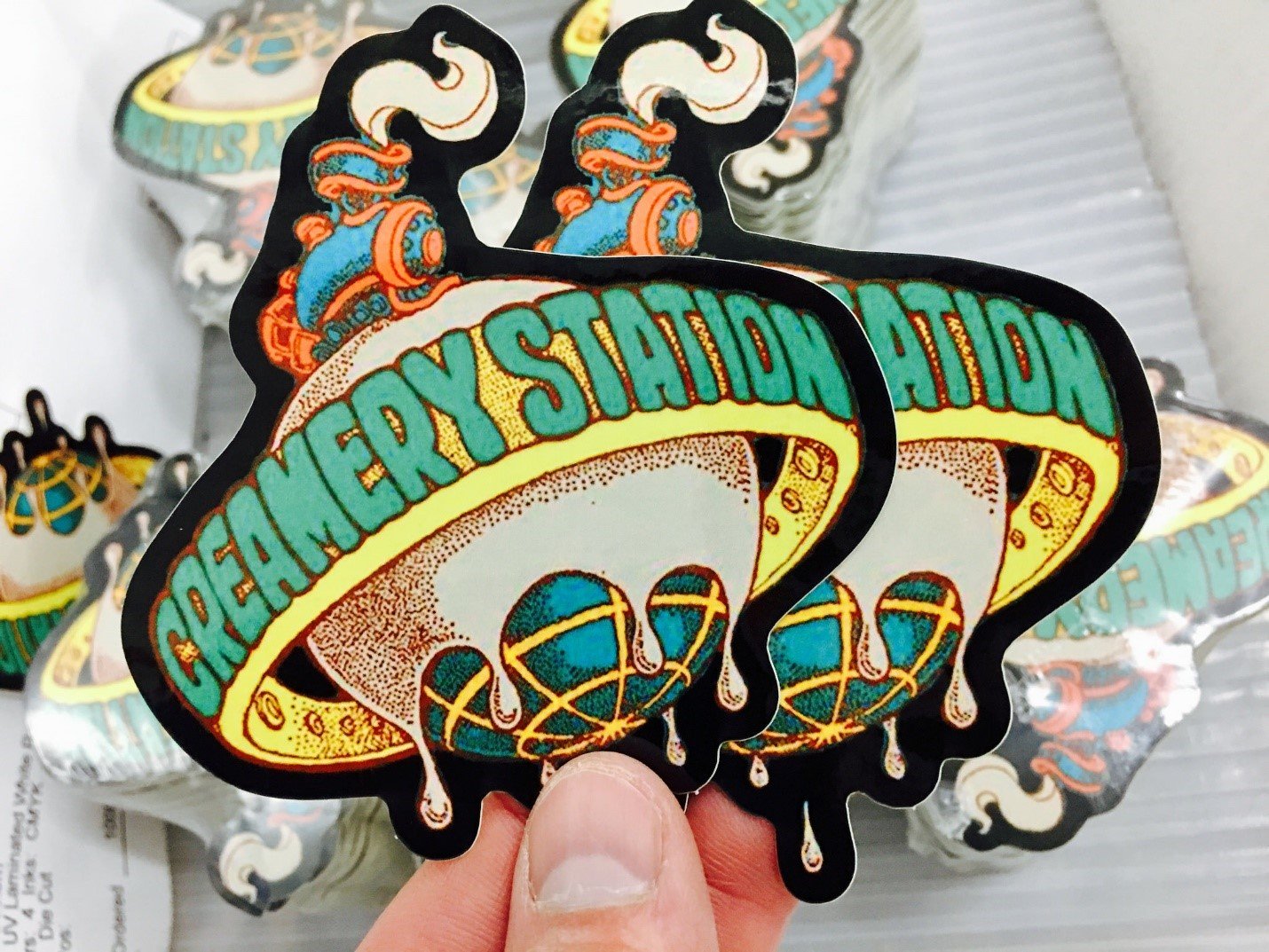 Do you run a retail business, or are you organising an exhibition? Stickers can be put to good use within these environments too!
Large stickers applied to walls and floors can provide useful information on how to get around the shop or exhibition. Smaller stickers, on the other hand, can be applied to shelves and shelving units to encourage purchases or simply to make customers smile, thereby improving the experience of those wandering around your shop or exhibition.
You can also attach stickers to your shop window or to the pavement outside your premises to attract customers and passers-by!
Using stickers for more flexible branding initiatives
One last hint: instead of printing envelopes and packaging with your logo and visual identity, using stickers could be a cheaper and more flexible option. They allow you to customise various things without having to plan to print specific materials in advance.
 Finally, an important consideration: if you're putting stickers in public places, always remember to check whether you need permission first! Now over to you: what original or effective uses does your business have for stickers?