"Come fly with me!"
Giulia's been travelling for pleasure for years, jetting off on far-flung adventures to exotic destinations. So, how could this graphic designer resist the creative impulse that every trip brings?
Giulia took a talent for design, a love for travel and a passion for paper, and mashed them up. The end result was striking: customised travel notebooks – in the shape and style of passports – for recording thoughts and memories for posterity. This feast for your eyes and repository for your memories will sit proudly on your coffee table when you return home. And who knows, Giulia's penchant for chocolate sponge puddings might rub off on your too…
But one thing's for sure: one of Giulia's dairies is bound to give you wanderlust!
So pack your bags and grab your passport…
The adventure starts here!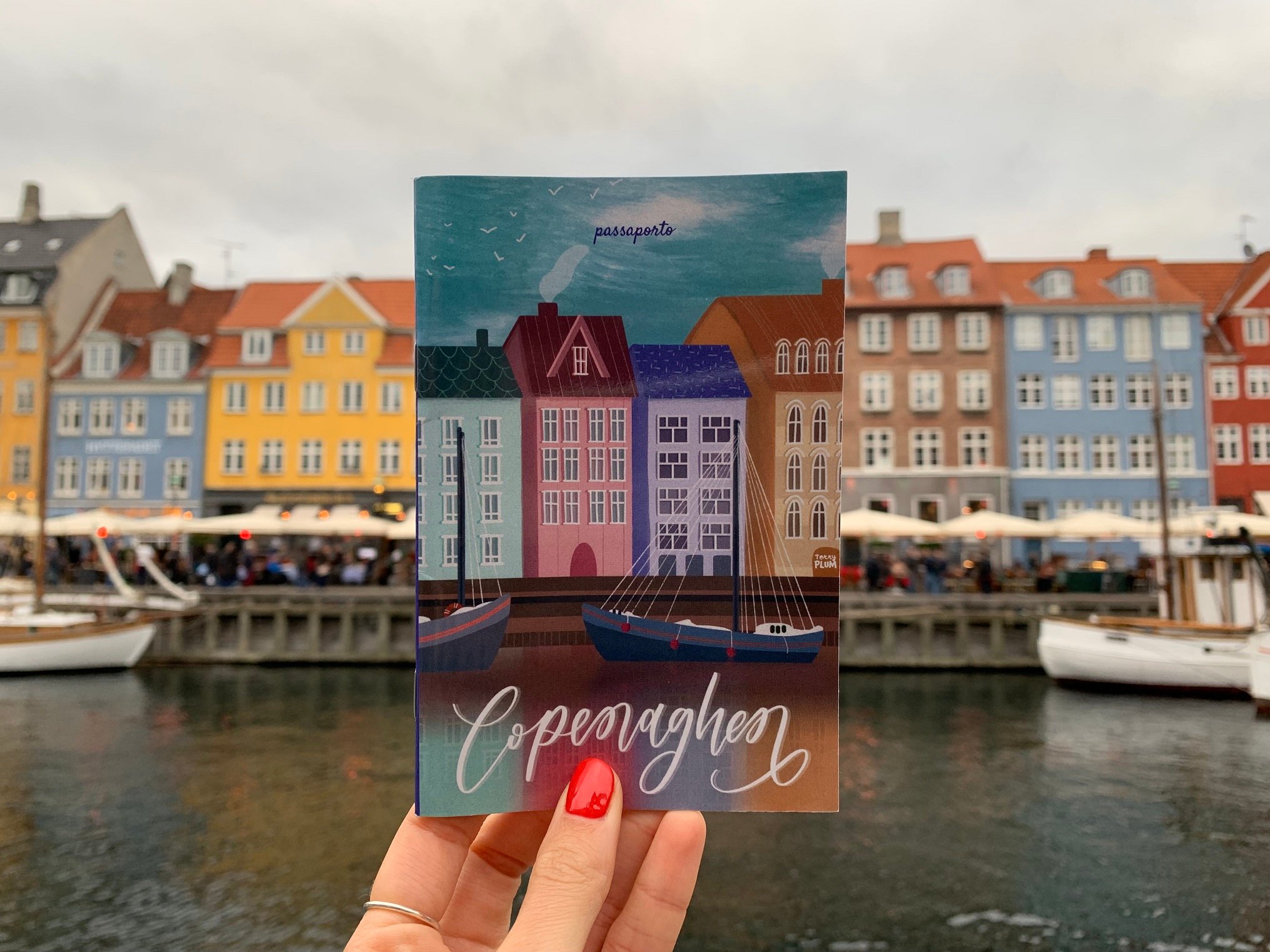 Who are you? Tell us about yourself and your dreams, aspirations and talents. A short but faithful portrait!
Hi! My name is Giulia Teruzzi. I'm a graphic designer by trade with an unbridled passion for TV series, and a collector of useless objects. My favourite stress-busters are organising weekend breaks and eating chocolate sponge puddings (with cream and ice cream, of course). Ever since I was little, I've always been a bit of a hoarder and, although as I've learnt how to pick and choose as I've grown older, I still like to get back from a trip and look at my spoils: hundreds of receipts, city maps, museum tickets, train tickets, and so on and so forth.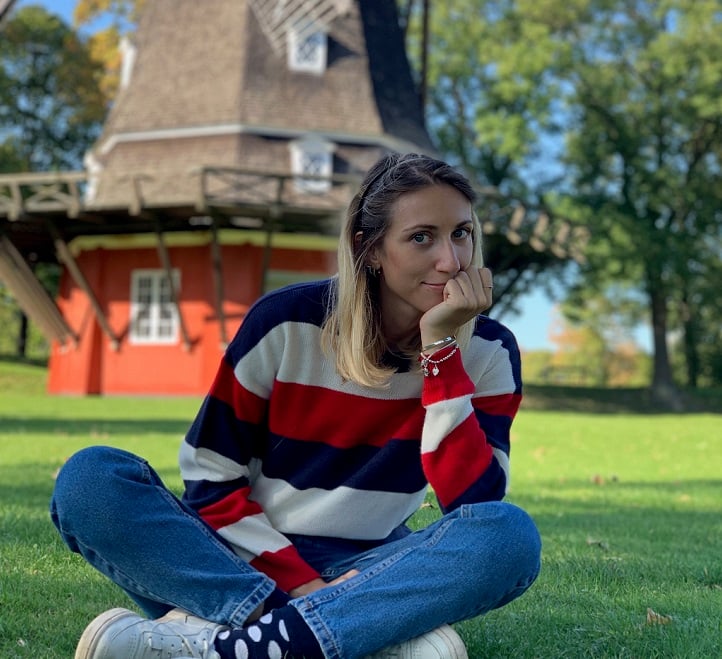 Before telling us about your idea, can you explain to our readers what you produced using our printing services?
With Pixartprinting, I was able to create creative passports for my "TerryPLUM" project: these travel diaries can be used either as a game or as a notebook for recording holiday memories.
Let's rewind to the very beginning. How was this project born? Is there a particular story behind it?
The idea was born at Expo 2015  in Milan, where, to pass the time during the interminable wait in the heat to enter the different pavilions, I bought the passport that they were selling at the entrance. The aim of the game was to fill it with stamps from every stand that you visited.
I loved the idea so much that when I booked a weekend in Budapest, I decided to create my own "passport". For this trip, I added some photos and a postage stamp, turning it into a true travel diary to keep and look back at from time to time.
I was getting more and more excited about doing this project. I planned to create diaries for other destinations, but I felt that I lacked a name. Inspiration arrived during a family game of Cluedo and so "TerryPLUM" was born.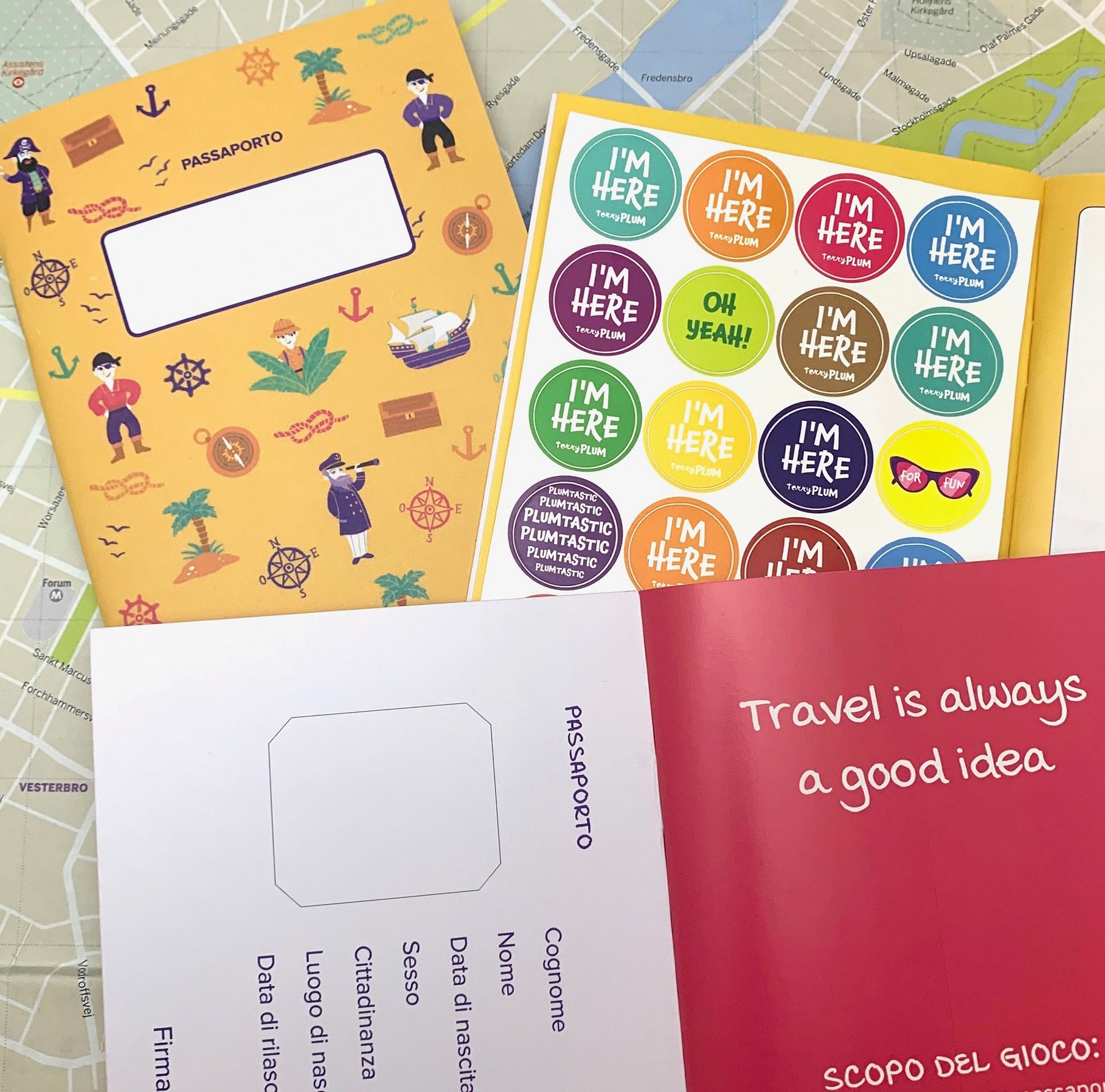 Once you had found the right idea, you had to set a goal. What was your objective?
My idea was, and still is, to share the emotions and memories of travel that resurface when we see photos of a place we visited or when we share our experience with others. The idea is to keep in one place all the emotions and thoughts about a trip, using customisable passports that are change from destination to destination.
How did you turn your project into reality? What were the design phases and how many were there? Tell us about the process that brought your idea to life and made it ready for printing.
My work is divided into three main phases.
1.Research: reading up on the attractions to visit and the typical features of the city.
2.Production: the covers for some destinations were created by really great illustrators who were able to meet my requirements; others were created graphically by me. The inside follows the format of the original passport, turning it into a game with the addition of stickers.
3.Printing: after checking the file, I move to the final printing phase.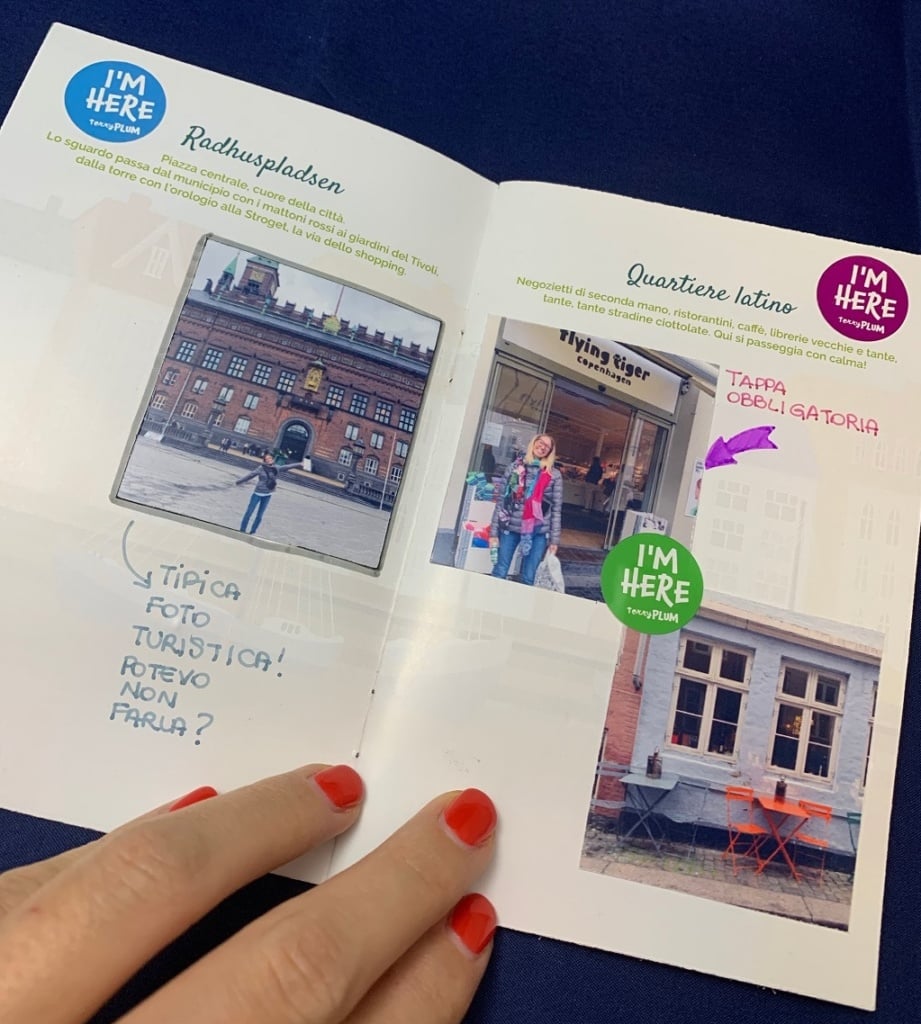 How did you use print on demand to produce your work? Which materials did you choose?
Print on demand was the option closest to my needs in terms of value for money. By printing small a number of copies, I can print more "destinations" with a vast range of papers.
I now prefer standard matt paper with a laminated cover to protect the product.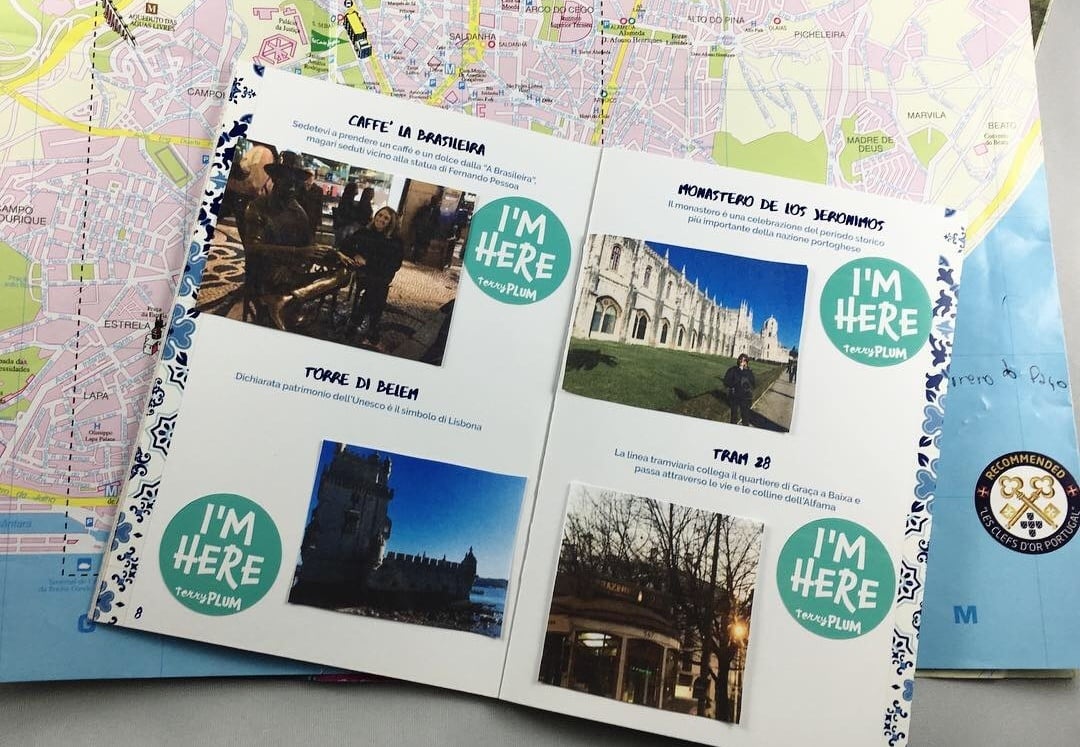 The time has come to use the printed products! In your case, unique travel diaries. How did you feel when you saw them ready to be scribbled in by future travellers?
Let me start by saying that I'm a paper lover and very time that my hands touch my work it's thrilling. Moving from the digital to the paper phase is a very important process that allows me to offer a finished product that's ready to be decorated and embellished.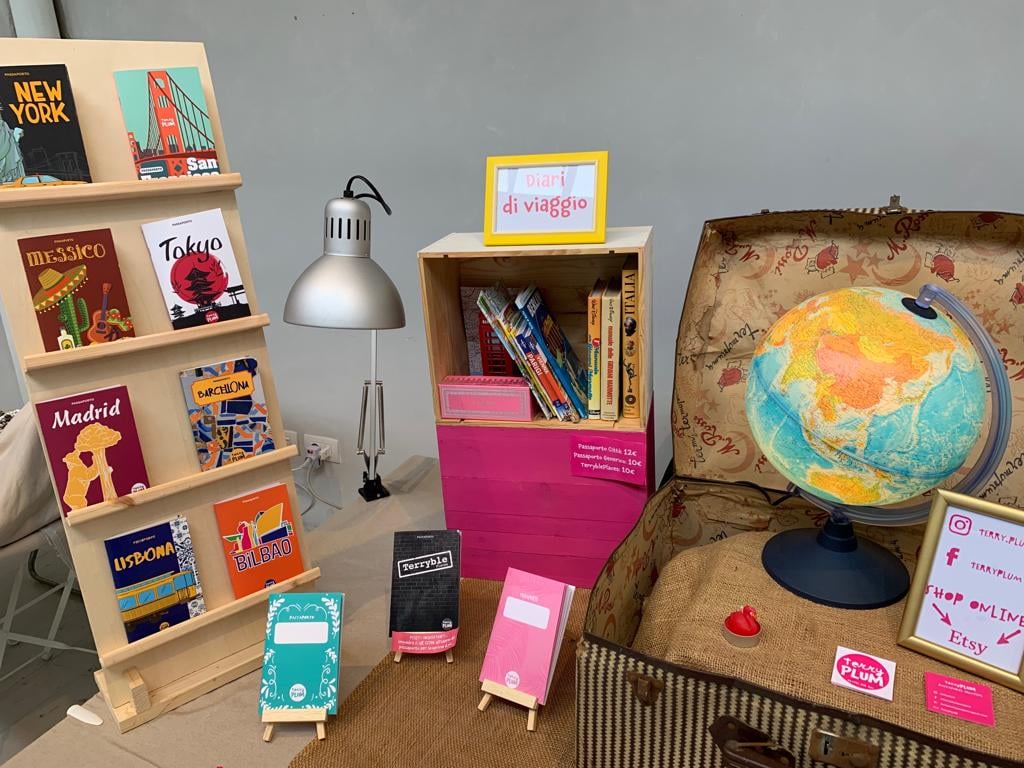 This is only the start! What projects do you have planned for the future? Can you tell us anything about them?
The TerryPLUM project continues to grow! I'd rather not give too much away, but there will be fantastic collaborations and new ideas! If I've sparked your interest, you can follow me on Instagram (terry.plum)!!