Pixartprinting, Google and a global competition for programmers: three distinct but closely linked elements.
At 5.30 pm on 28 February 2019, Pixartprinting will open the doors of its Quarto d'Altino head office to participants in Google Hash Code, putting its headquarters at their disposal to get together and take part in Google's prestigious global programming competition.
What is this competition, and why is it so important?
Google Hash Code: the challenge that pits teams of programmers the world over against each other
Google Hash Code is a competition for teams of programmers (from a minimum of two to a maximum of four people per team) and is aimed at IT students (18+) and professionals from around the world. Entrants sign their team up by filling in an online form and specifying their preferred programming language. Google does the rest, setting challenges and asking participants to find the best solutions by combining creativity with problem-solving and IT skills.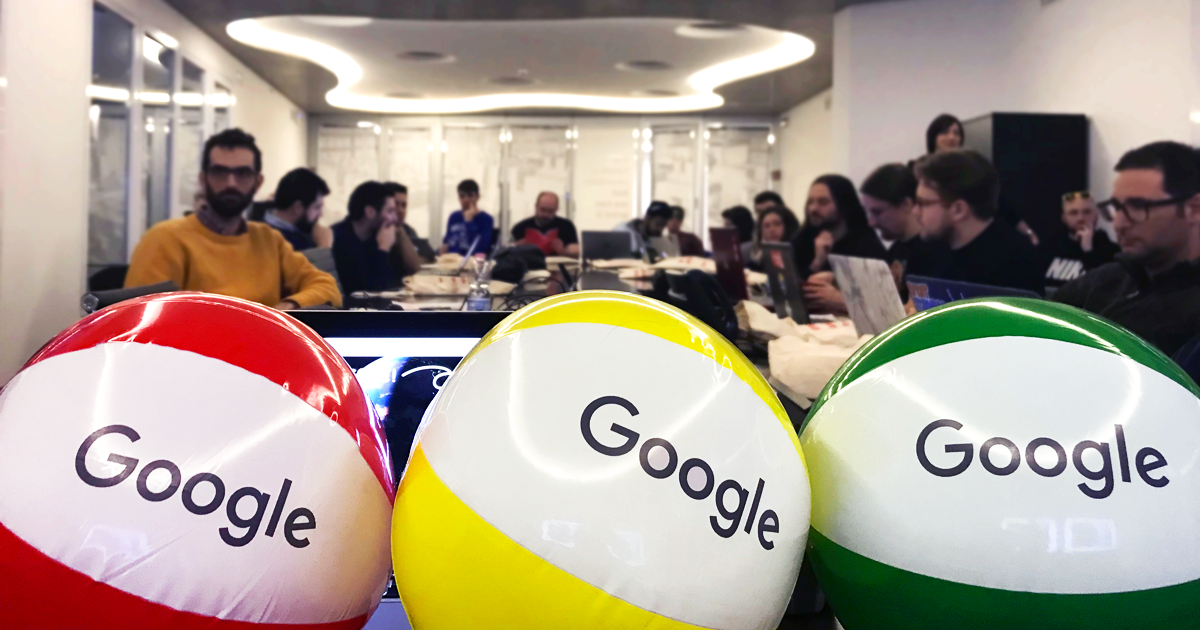 The contest begins with Google simultaneously setting a series of online challenges that can be solved in under four hours by participants working from home or from various Google Hubs around the world. Google Hubs are places in which teams can get together in person to take part in the competition, get to know one another and network among themselves. Simply click this link to find the nearest hub. Pixartprinting will host a Google Hub in Italy for the second year in a row, and is ready to welcome participants for the qualification round at 5.30 pm on 28 February.
Just 10 teams from this knock-out phase will go through to the final round, to be held at one of Google's offices around the world.
Which kind of challenges will Google set? They range from Internet coverage using high-altitude balloons to operating self-driving cars.
So what problems will the contestants have to solve? Successful teams will need imagination and an open mind. In previous editions, Google has set problems like:
Optimising the Internet coverage provided by high-altitude balloons as part of Project Loon
Helping self-driving cars navigate urban traffic in as little time as possible
Ensuring the optimal distribution of tomatoes and mushrooms on a pizza (!)
Working out the quickest way of delivering orders with a fleet of drones
These are some of the interesting challenges participants will face. If you're curious, you can find more of them here.
Working like Google: problems, methodology and team spirit
The aim of the Hash Code challenge is to give people an idea of what it's like to work at Google. Tackling (highly practical) problems, working in small teams and meeting other coders to compare notes and network. These are the goals of the competition, which also aims to find the brightest minds, ready to address real problems in extraordinary ways.
A dynamic approach, skills sharing and team work are also key ingredients for working at Pixartprinting, and are part of its DNA. What about you? Are you a coder looking for a challenge? We look forward to seeing you take part in this unique competition!