A green Christmas to end a difficult year in a reassuring way.
That was our thinking when we approached illustrators to suggest three different visions of the most keenly awaited time of year.
But why did we choose green?
Because it's one of the traditional colours of Christmas: every year, mistletoe, holly and pine create a constellation of green for our eyes.
But a green Christmas is also a great way of taking our minds off the uncertainty of the times and focusing them on something that is constant, evergreen.
This Christmas will be like no other, one experienced with different feelings and thoughts in our hearts and minds. A moment that not everyone will be able to spend with their nearest and dearest, a time for us to reflect on what really matters.
It is fundamental human values and a desire to make the world a better place that will carry us through the festivities of the coming months.
Our first "green" feature begins with the work of Polish illustrator Monika Goik, who has taken the symbols of Christmas and matched them shades of green and what are, for her, the most important values at this time of year.
We hope her illustrations bring you a touch of warmth and Christmas spirit, things that we need now more than ever.
Enjoy!
Christmas trees
What would Christmas be without Christmas trees? These conifers are such powerful symbols that they practically represent the festive period all by themselves. Shining proudly in every home, they are the centrepieces of most people's decorations.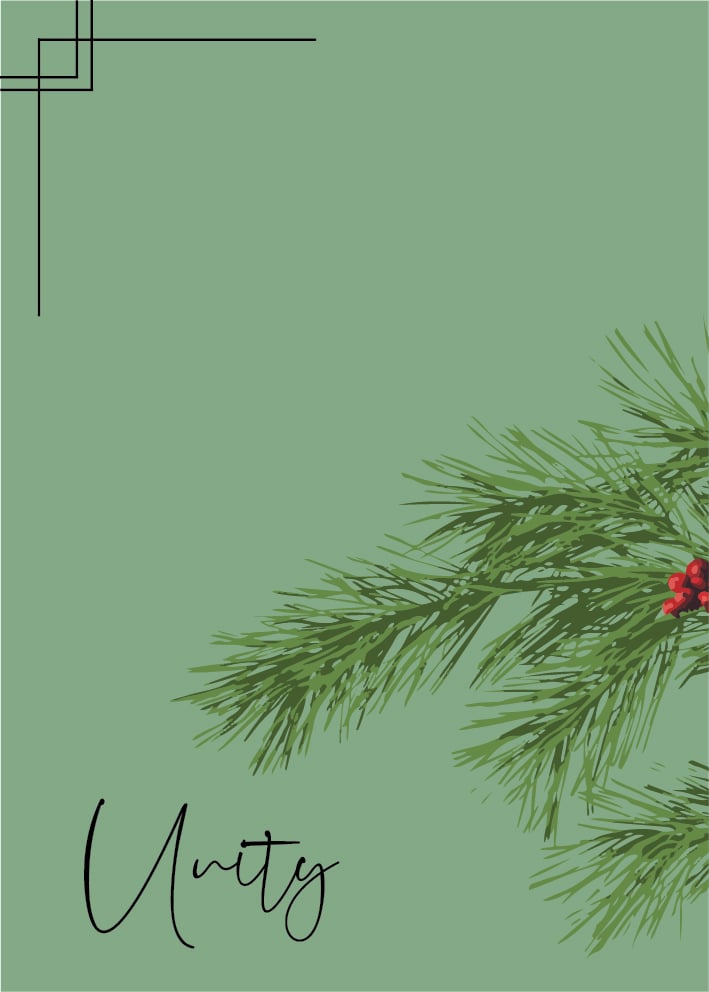 However, the real power of the tree lies not in what it looks like, but in how it brings the family together around it. Bought and decorated in a hurry, a Christmas tree becomes a chore and loses its magic. But decorated together as a family, it brings cheer to adults and children alike, and creates a warm and homely atmosphere.
Christmas candles
At this time of year, the flames of Christmas candles light up dinner tables and living rooms across the world. Candles are part of our decorations that go virtually unnoticed.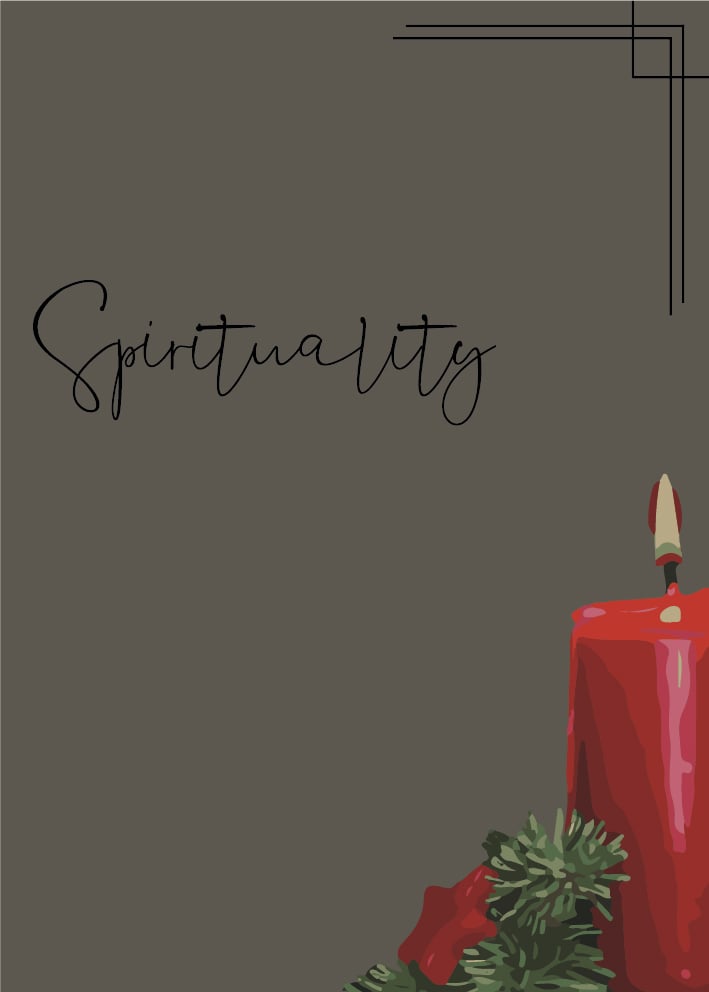 We almost forget that Christmas is a Christian celebration, a day intimately bound up with spirituality. Lighting a Christmas candle is a symbolic gesture that encourages us to reflect upon religion and our own souls.
Mistletoe
We traditionally kiss under mistletoe, usually decorated with pretty red or gold ribbons, because the plant symbolises love, a value that is fundamental in Christmas celebrations. Mistletoe hung from doors sometimes gets forgotten, barely noticed by people passing beneath.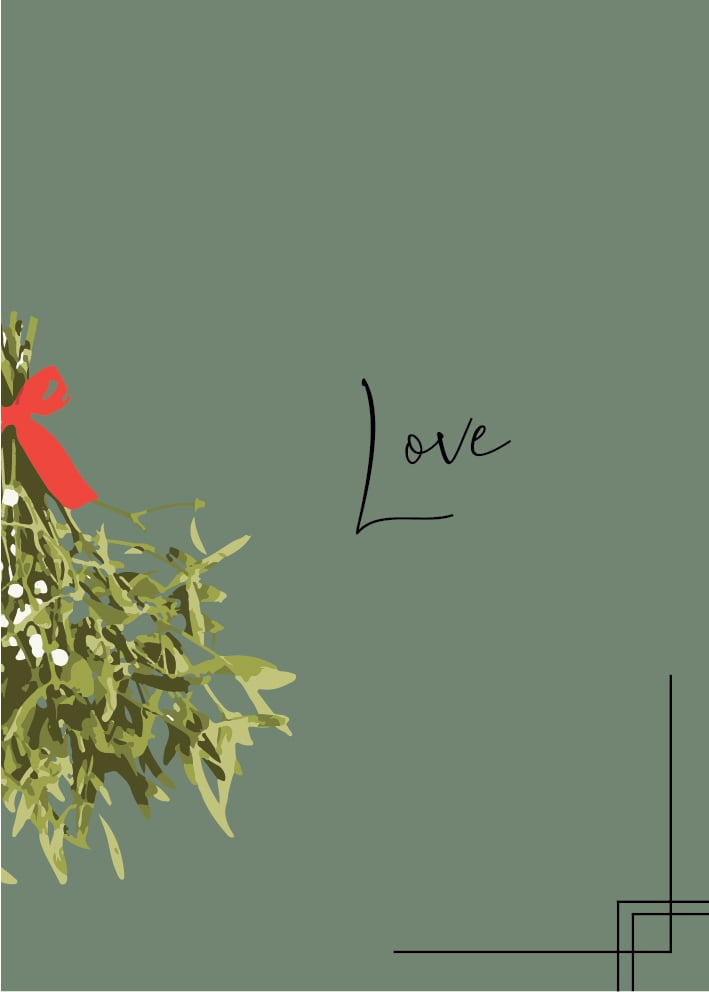 As we frantically get ready for Christmas, we forget the importance of love, not just romantic love for our partners, but above all love for other human beings. It is only by opening our hearts to strangers that we can truly feel Christmas spirit.
Christmas presents
The presents are under the tree, the kids are excited, and adults too! Who didn't run from shop to shop looking for the perfect presents? In our consumerist world, people are tempted to buy more and more, with one rule in their head: the more you spend, the more you care.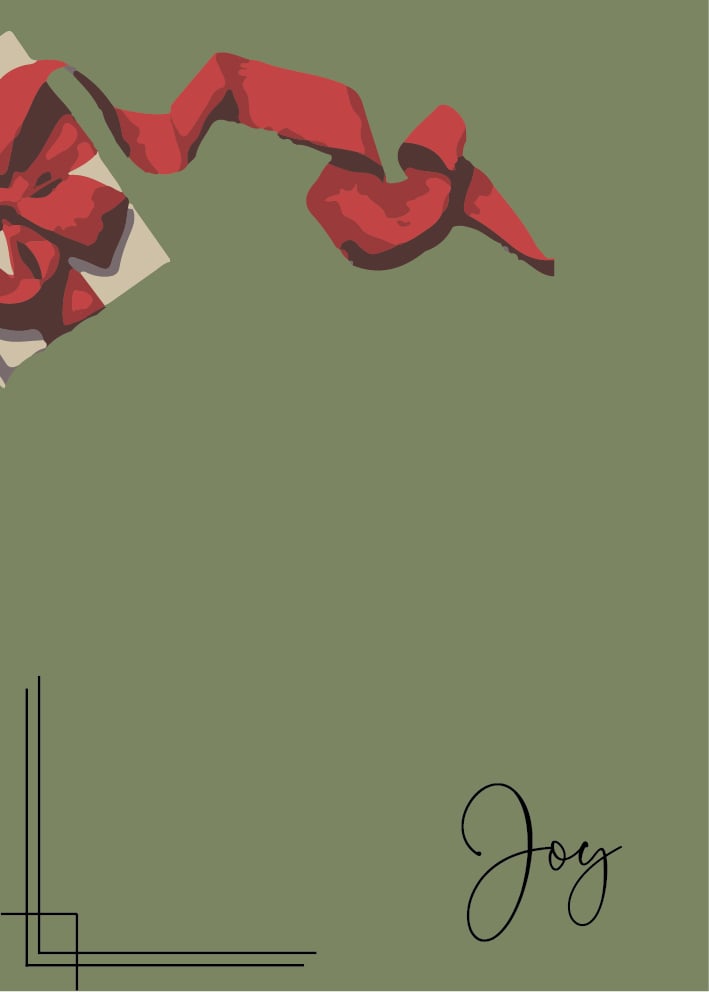 But the purpose of a present is to bring joy and a smile to face of the receiver, regardless of its monetary value. This might be stating the obvious, but it's something we tend to forget. We've lost sight of the fact that a present is a symbol in itself, one representing joy and remembrance.
Christmas food
To many, Christmas Day brings to mind images of a feast of traditional dishes, lavishly laid tables straining under the weight of mouth-watering food. There's no doubt that Christmas is often identified with eating. Kitchens in every home are busy with families preparing the perfect dinner: peeling, chopping, stuffing, frying, roasting, carving…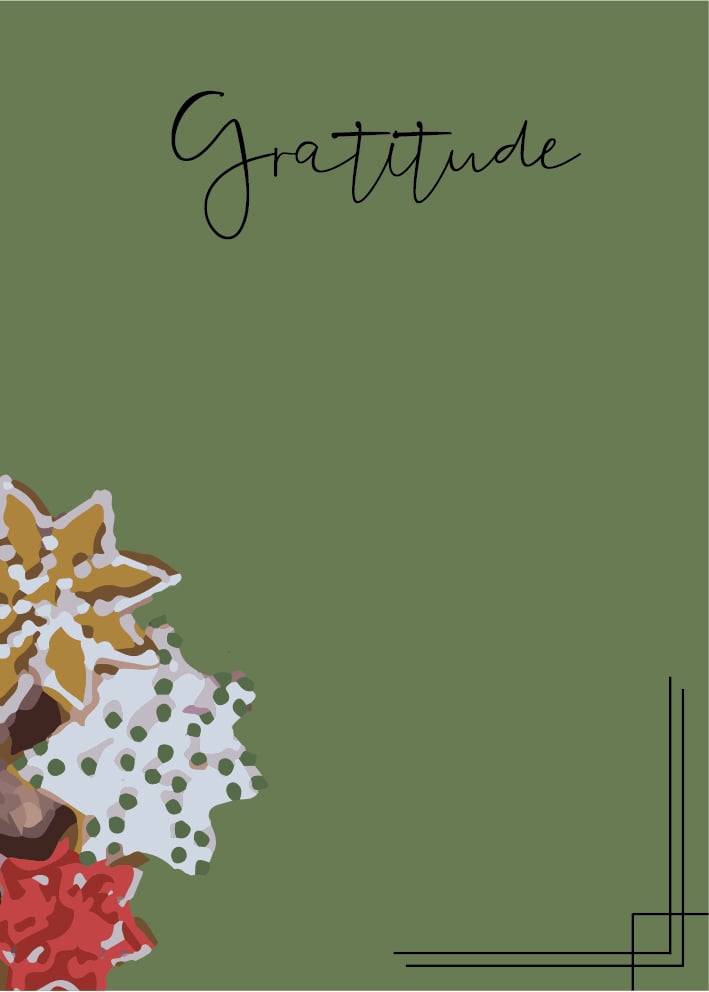 All that sacrifice for a few days of gorging. The last card emphasises the value of gratitude: seeing plates full of Christmas specialities is essential for us to feel grateful for the lives that we lead.
Monika Goik's take on Christmas spirit
When you ask someone to think of Christmas symbols, mistletoe, Christmas trees, candles, presents and turkeys are bound to be near the top of their list. But are we losing sight of what Christmas means amidst all the decorations? Is it possible that, among the sparkling lights and glistening tinsel, we've forgotten the idea behind these celebrations?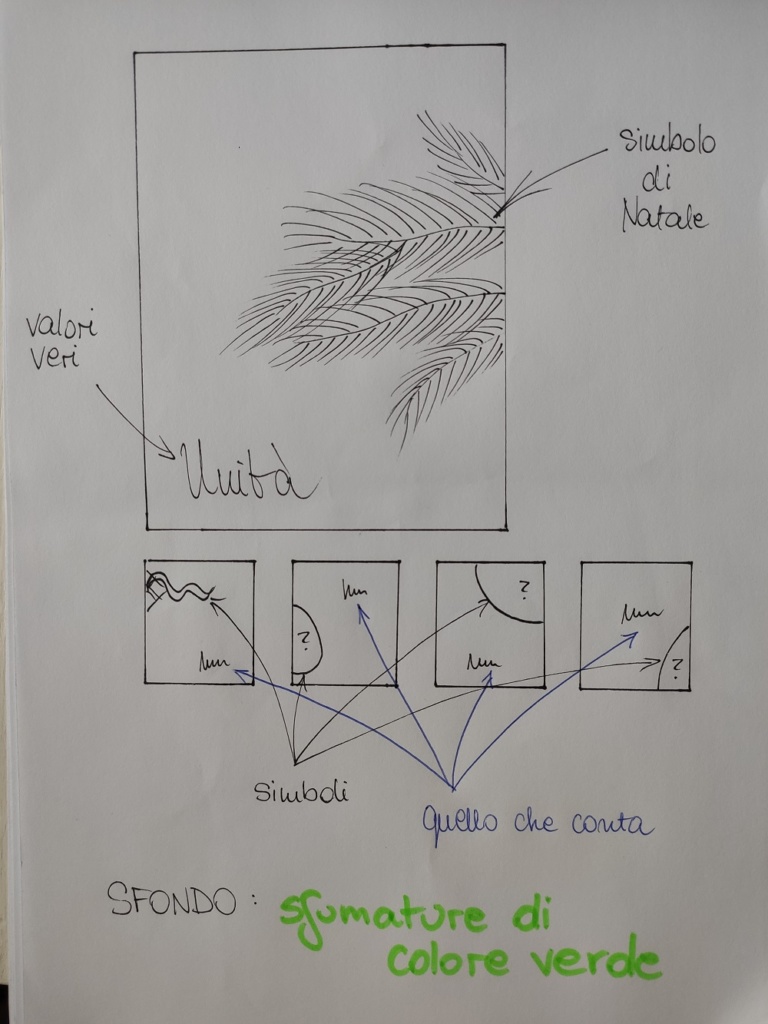 With this project, I wanted to return to the values underlying the festivities that begin in November and continue for almost two months. In a simple and minimalist way, the cards that I've created emphasise the most powerful aspect of Christmas: the important and profound values that are represented by each festive symbol.