We now know her as one of the most influential artists of the last decades. She has sold more than 150 million records, headlined the Super Bowl, won an Oscar and sang the US national anthem during Joe Biden's inauguration ceremony. What's more, her impossible yet innovative outfits have catapulted her into the world of one of fashion's icons. But the truth is that the career of Stefani Joanne Angelina Germanotta, popularly known as Lady Gaga, has been full of ups and downs.
The path to success is not a straight line
"We have this idea that the path to success is always a straight line, but she faced plenty of people saying 'no' during her early days," says digital artist Laura Floris, author of 'Lady Gaga. Born Her Way', the illustrated biography of one of the world's most acclaimed and influential singers. She spent more than a year immersed in books, articles, documentaries and YouTube videos. And, it goes without saying, Lady Gaga's music was present throughout the process. She confesses that this music has helped her so much at different stages of her life, ever since she first heard the single 'Just Dance' on the radio.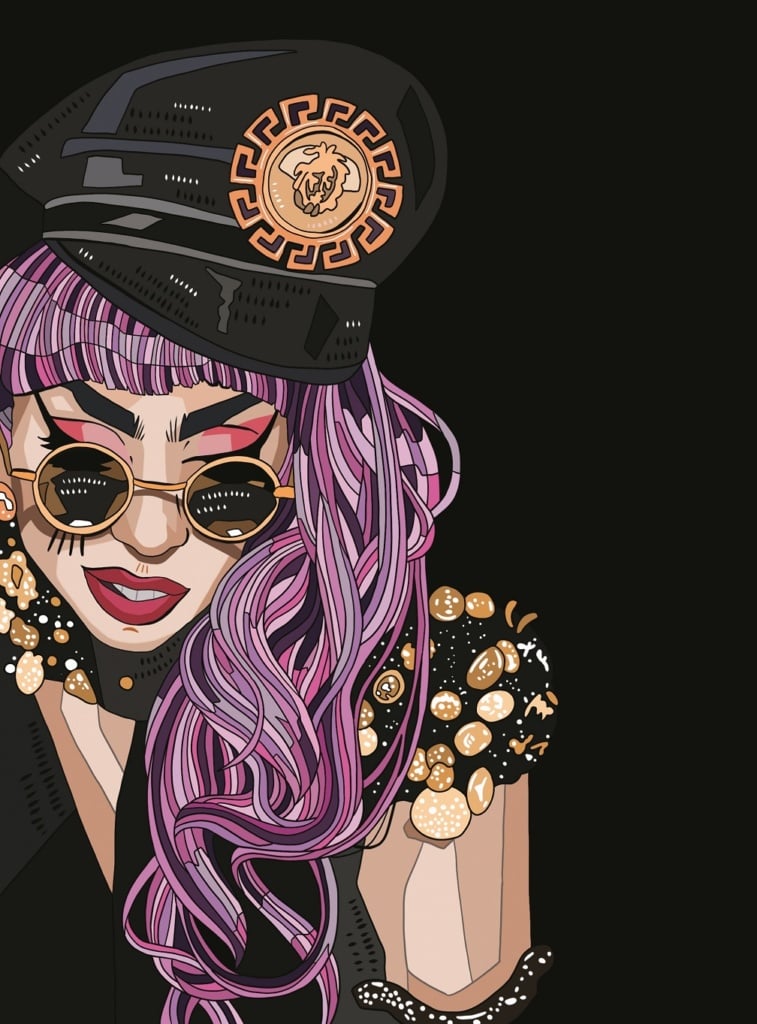 That is why, on that ordinary-seeming day when she got up at 7 am to go to work as a telemarketer, but instead discovered an email from the publisher Lunwerg commissioning the book, she couldn't help but jump up and down on the bed with joy. "I couldn't believe it – they not only asked me to do the illustrations, but also to write it. I had to spend two days thinking about it because it was a huge responsibility, but in the end I managed it."
The search for a unique style
Floris was born in Madrid in 1992, but grew up in Sardinia, hence her strong Italian accent when she speaks in Spanish. At the age of 20, she returned to her hometown to study Fashion Design at the IED (European Institute of Design). She didn't get off to an easy start, as she was far away from her family and friends, and also felt that she had no special talent for drawing. After graduating, she worked as an assistant stylist for the TV shows 'Zapeando', 'El intermedio' and 'El objetivo', and in wardrobe for the Netflix series 'La catedral del Mar'.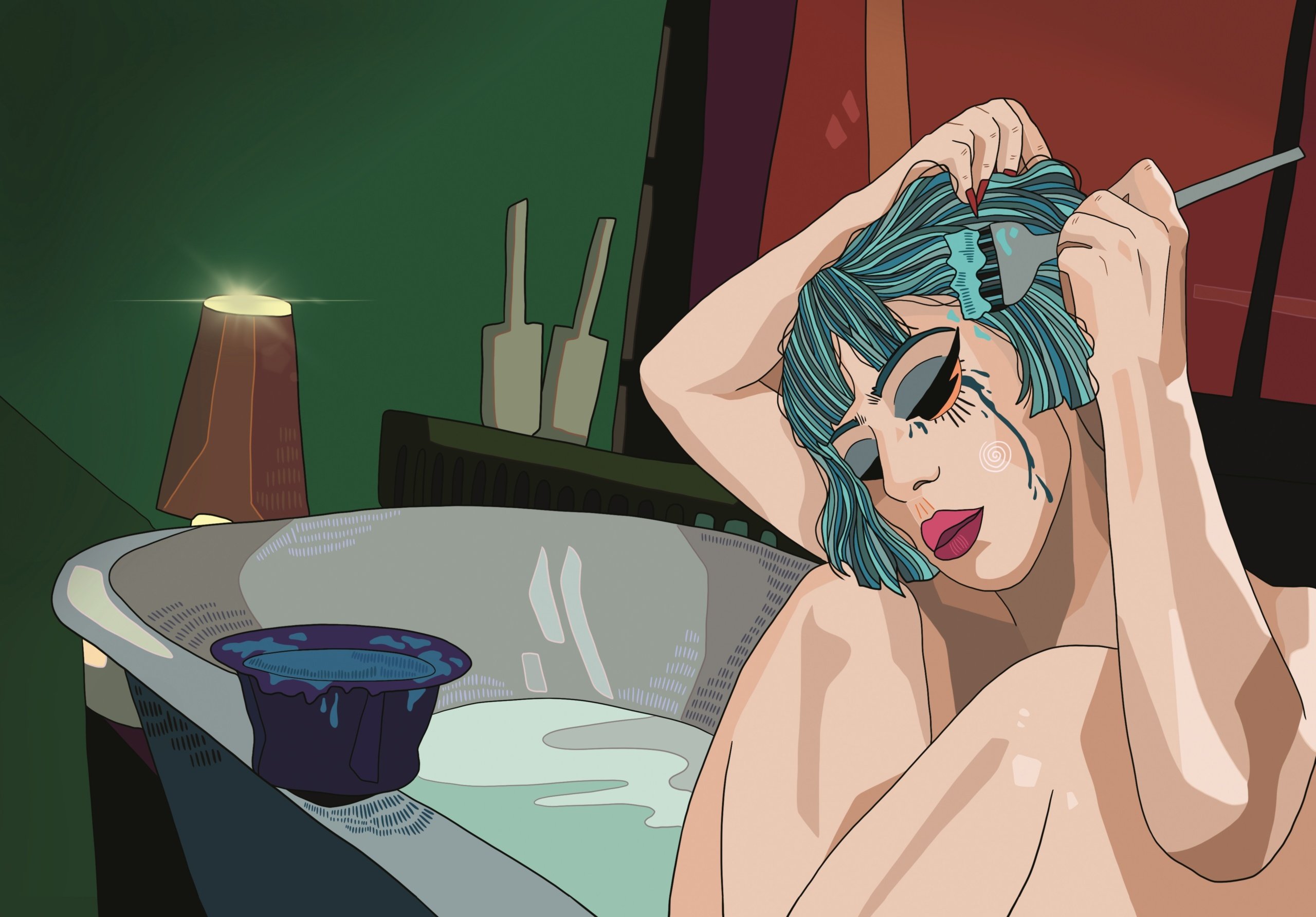 During that same time, she spent hours sat at her desk in her room experimenting with new design techniques, from pencil to markers, acrylics to watercolours, in search of her own style. And that's how, entirely self-taught, she came to get hooked on digital illustration using her graphic tablet. Floris had by now begun uploading her already characteristic portraits in saturated colours to her Instagram account, telling fresh stories that her followers heavily identified with. Brands began to take an interest in her work, from Ágatha Ruiz de la Prada (with whom she launched the 'Life is color' exhibition at one of their stores in Madrid) to Desigual (with whom she collaborated on the design of a range of printed jackets.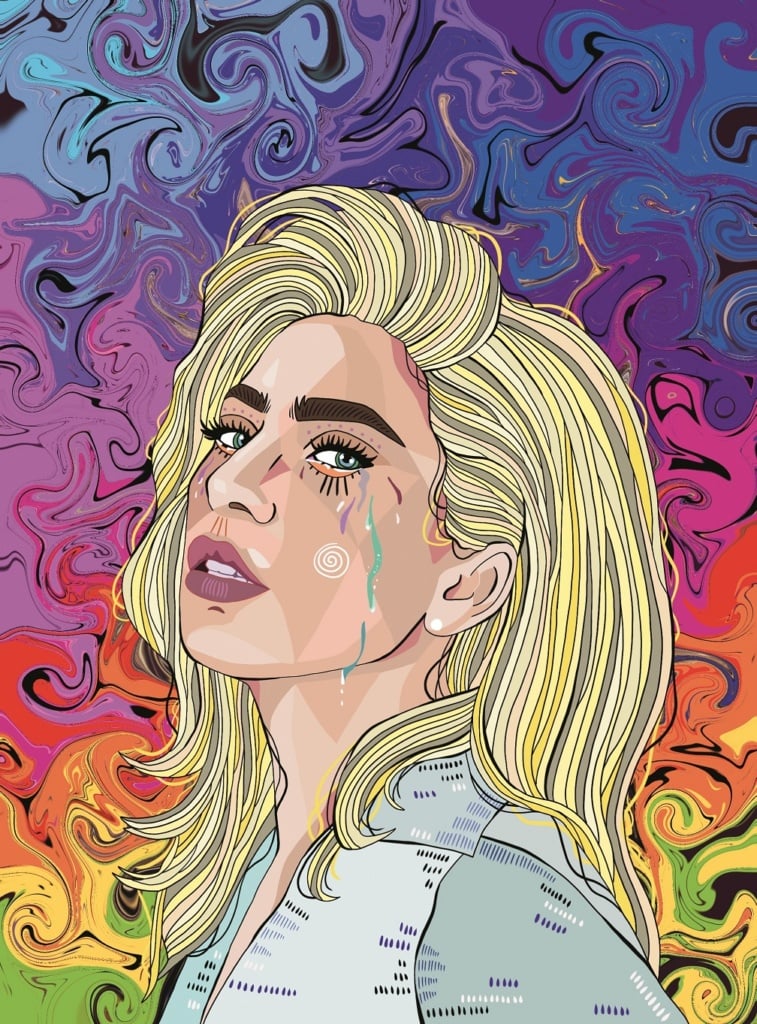 That unique touch which the designer had spent so long searching for with her illustrations largely comes down to the look. Her characters, almost all girls, have four long eyelashes beneath each eye, strategically placed on the lower lid. This idea actually came about one stressful day when a drawing wasn't coming out the way Floris wanted it to and she started to doodle on it. She put it aside for two days, until she noticed the detail of the eyelashes, and decided to make them a part of her work.
A dream come true
The Lady Gaga of Floris's biography, naturally, also sports these eyelashes. There are dozens of beautiful illustrations accompanying texts about the often little known story of the life of this pop diva. It begins in her childhood, when Stefani Joanne Angelina Germanotta's mother bought her a piano when she was only four years old, and her father passed on his love of music to her through artists such as Bruce Springsteen, Freddie Mercury, Michael Jackson, The Rolling Stones, The Beatles, Cyndi Lauper, Pink Floyd and Led Zeppelin.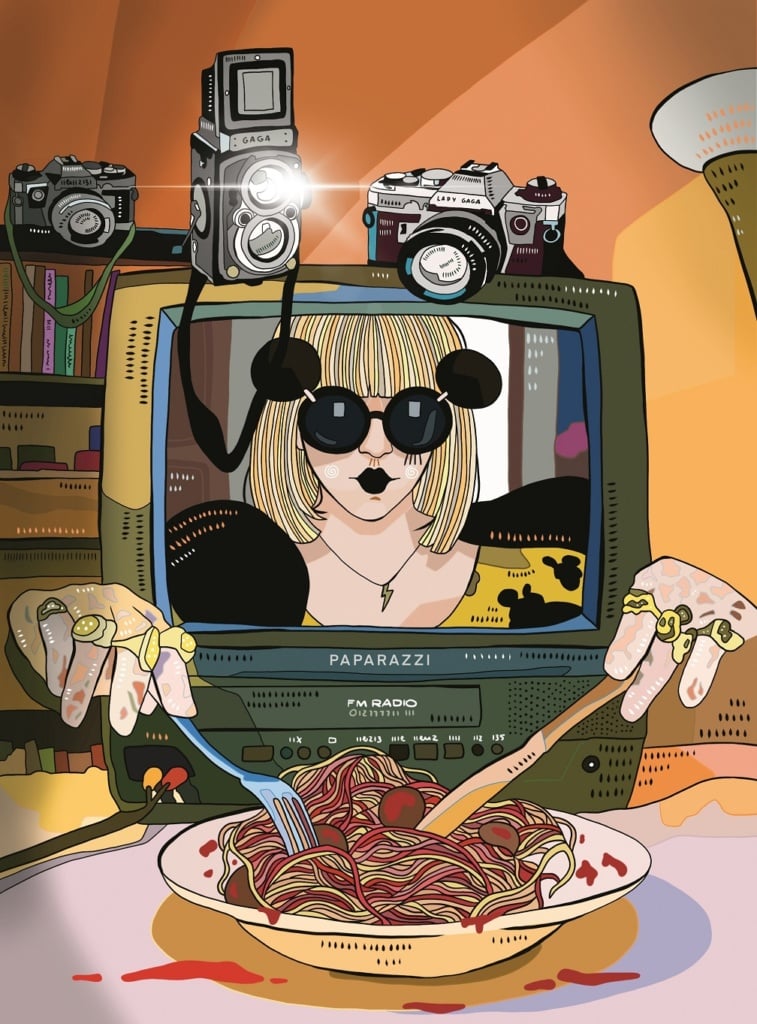 At school, she was labelled a 'freak' because she was so eccentric and provocative, so her teenage years were marked by bullying, depression and dabbling with drugs. Around the same time, however, she began performing in New York nightclubs, and at 19 she dropped out of college to pursue her dream of fame as a performer with no financial support, something which, as we mentioned earlier, was far from easy. 
Floris is also on the path to fame in her career, and she is already thinking about new projects to bring together all that she has learned. She is currently working on a series of illustrations of cities, and another about typical dishes from around the world. However, she is also considering a return to fashion design, and creating "a more extravagant clothing line featuring her illustrations, which singers could wear on the red carpet, for example." "I've got loads of things in mind, but all of them have the same goal of sending a message," concludes the digital artist.