He's worked with Frank Miller on Daredevil and Batman, published "alternative" stories and experimental comics,  as well as graphic novels that have broken new ground in the genre: David Mazzucchelli is  a master of comics that are multifaceted and created in a distinctive style which has evolved over more than three decades of work.
An author whose work runs from mainstream comics to covers of the New Yorker and The New York Times, via full-length books that have inspired thousands of artists around the world.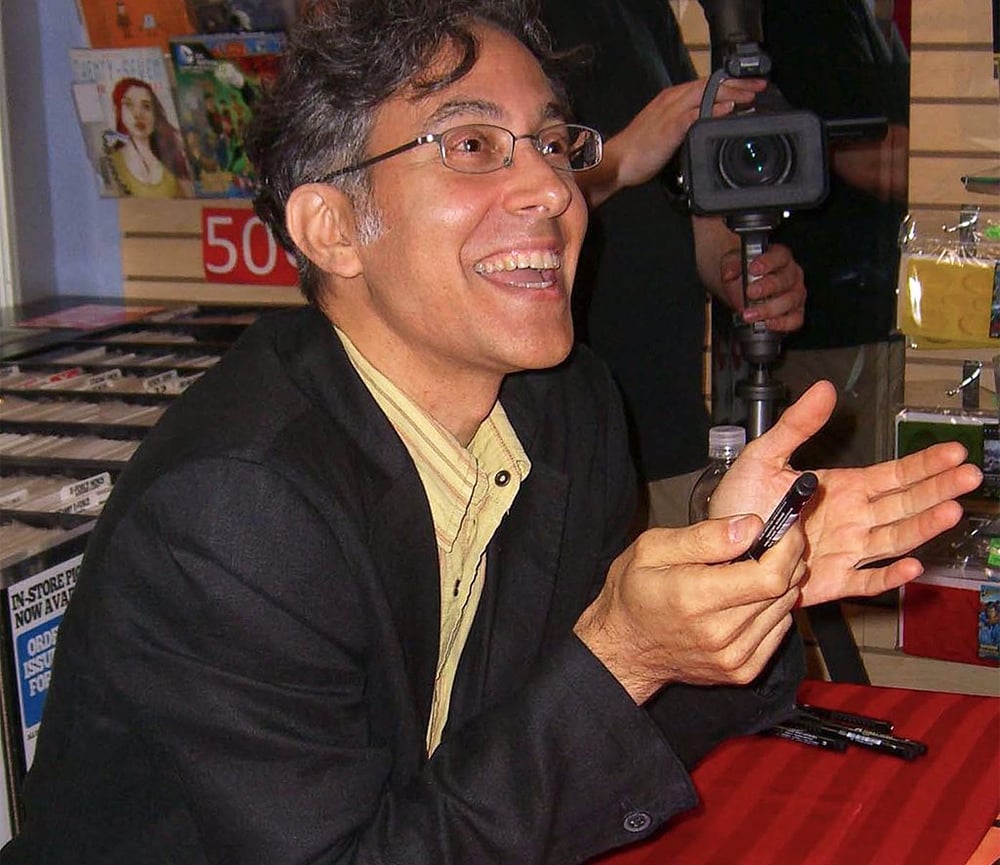 Early work and influences
David Mazzucchelli was born in Rhode Island in 1960, but lives and works in New York. He studied at Rhode Island School of Design and began his career at Marvel in 1983. There he started drawing for Daredevil: Born Again, written by Frank Miller (the legendary author of Sin City and many other works), one of the best-loved  stories about the blind super hero. In 1987, he drew another story written by Miller, this time for DC: Batman: Year One.
Exploring the origins of Batman, it's considered by many to be one of the character's best stories. And with this work, Mazzucchelli's style began to shine through, with its extensive use of sharp contrasts and shadows, and minimalist yet eye-catching page layouts. Indeed, he has always maintained that comic drawings aren't supposed to be "nice" at all costs, but rather have a precise function: to tell a story. In this, he was undoubtedly inspired by authors like Alex Toth, Hergé and, above all, Chester Gould, the creator and artist behind Dick Tracy.
Together with Frank Miller, Mazzucchelli practically reinvented two iconic comic-book heroes.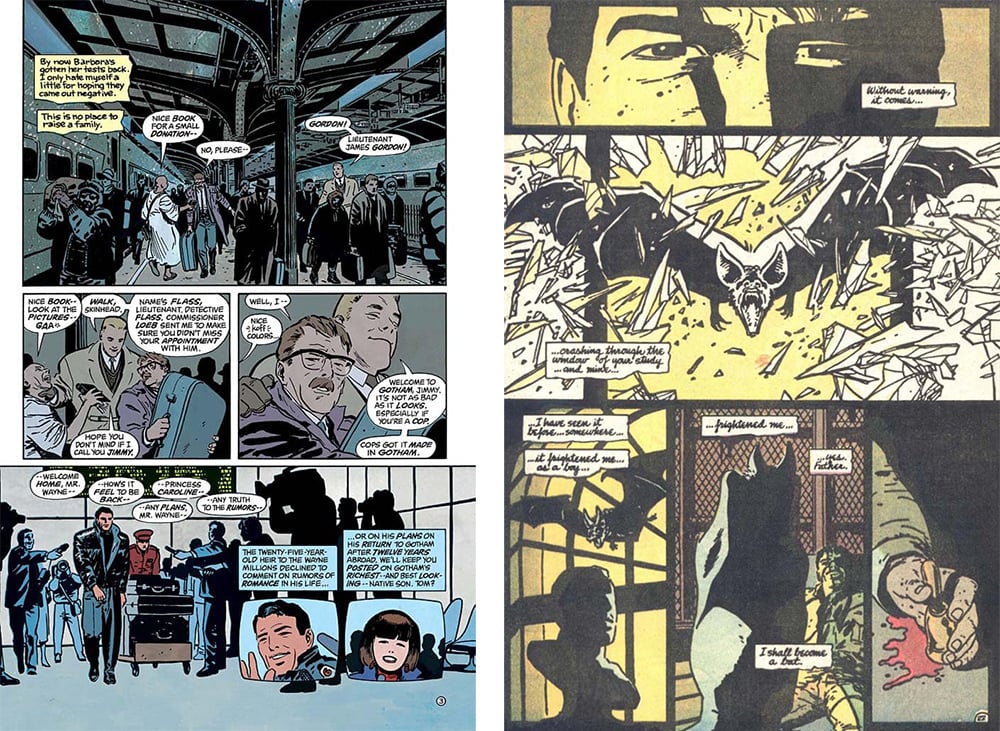 At the end of the 80s, he had seemingly reached the height of his career: he could have drawn pretty much anything in the superhero world. But to the surprise of many, he disappeared. During these years, he instead focused on developing his own style and, in 1990, submitted his portfolio to Art Spiegelman's Raw Magazine, but it was rejected.
It was then that he decided to self-publish his own magazine. In it, Mazzucchelli completely reinvented himself as an artist, writer and publisher. He also began collaborating with his wife Richmond Lewis, who worked as a colourist for Rubber Blanket, an alternative anthology of comics. Three issues were published in three years between 1991 and 1993: they featured illustrated short stories in which the author experimented with new styles, page layouts, colours, narrative ideas and printing techniques, drawing inspiration from authors such as Jack Kirby, as well as the black and white work of Alex Toth and Chester Gould.
In these stories, Mazzucchelli continued to explore his favourite themes: from the darkest noir to parodies of the genre to the great American novel. He stunned readers with stories like Big Man, the tale of a giant who turns up in a rural  community, stirring up deep-seated fears that lead to violence. Then there was Discovering America, in which the main character is a little boy obsessed with maps, which help him to find order in the chaos of the world. What's particularly interesting about this comic is the original use of two-colour printing with no black ink whatsoever.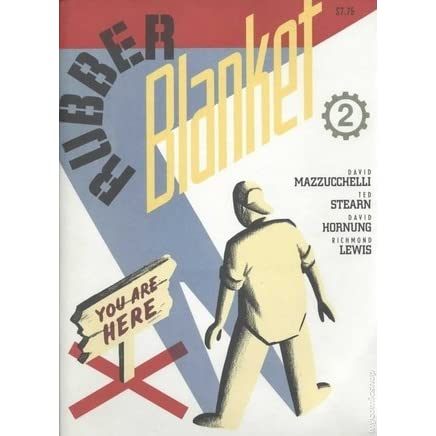 The first graphic novel: City of Glass
In 1992, while he was still experimenting with stories and drawing in Rubber Blanket, as well as publishing short stories in other magazines, Mazzucchelli was approached by Spiegelman to adapt the Paul Auster novel City of Glass into a graphic novel for Neon Lit, a new line of noir graphic novels.
It began a creative collaboration with fellow cartoonist Paul Karasik that in 1994 culminated in a rare example of a graphic novel adaptation that truly added to the original work. City of Glass tells the story of crime writer Daniel Quinn who, in a case of mistaken identity,  finds himself mixed up in a strange affair. . It's a thriller set in a New York in which the main character slowly descends into the underworld.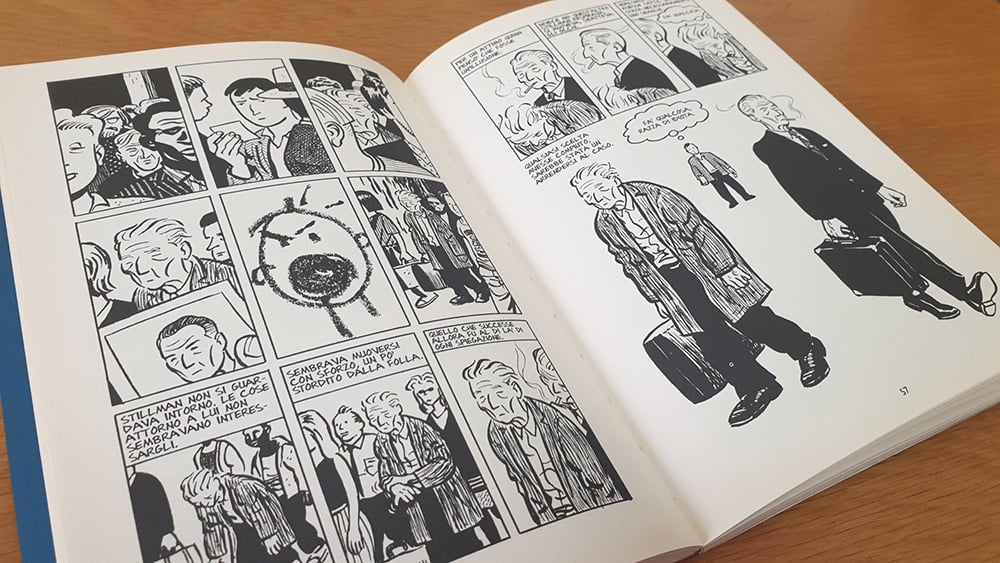 City of Glass is considered a true milestone for the postmodern novel  and, with his graphic novel, Mazzucchelli pushes the boundaries of the genre's language.
The masterpiece: Asterois Polyp
The 1990s saw Mazzucchelli embark on various collaborations with alternative publications such as Snake Eyes, Drawn & Quarterly, Nozone, Zero Zero and Little Lit. And his style began to incorporate influences from European comics and even manga. But bigger things were still to come.
Some 15 years after publishing his longest work,  2009 finally saw the release of Asterios Polyp, which is probably Mazzucchelli's masterpiece. It tells the story of a famous architect who has lost almost everything: his house has burnt down and his marriage has fallen apart, so he flees to a small town where he starts working as a mechanic.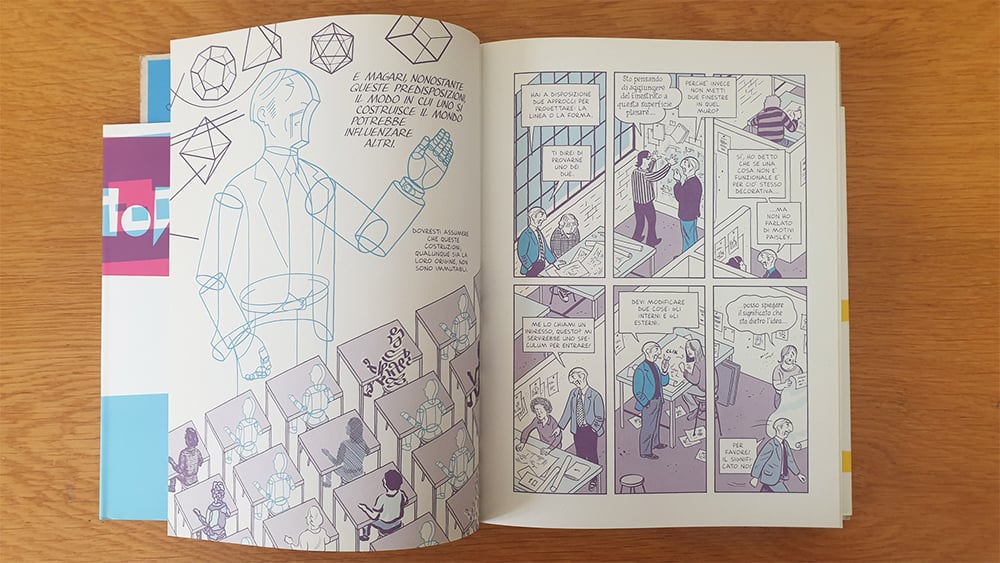 Mazzucchelli spent 10 years producing Asterios Polyp and the result is a book that is up there with the likes of Philip Roth.   The author experiments with everything: emotions are represented with shapes, colours and styles that are always different, creating a sophisticated novel that examines philosophy, relationships and the meaning of life.
It's therefore no surprise that in a single year Asterios Polyp won all the world's major comic book prizes: from the Los Angeles Times Book Prize to the Eisner and Harvey, prizes, as well as the Grand Prix at the Angouleme Festival in France, Europe's most important annual comic art event.
Here ends our journey into the oeuvre and style of David Mazzucchelli: an author whose work spans everything from simple black and white with nods to the past, to the complete deconstruction of the comic page, to comics produced entirely with two-colour printing . A true master of comic art.